As POPSUGAR editors, we independently select and write about stuff we love and think you'll like too. If you buy a product we have recommended, we may receive affiliate commission, which in turn supports our work.
There are a plethora of reasons to hang a mirror inside your home: style, function, and its ability to visually expand a small space are just a few that come to mind. Arch mirrors, in particular, have become a huge interior design trend and hold a special place in my heart. Not only do these mirrors' distinct designs blend well with a slew of aesthetics — like contemporary, modern, farmhouse, Scandinavian, and other interior styles — but their arched design also looks great in all sizes: full length, small, medium, or extra large.
A mirror's finish can change the entire look of a room, and the windowpane versions of arch mirrors are a great example — they actually look like an added window. With frames that come in gold, black, wood, and more, these mirrors' dome-like designs look especially eye-catching hung above a bathroom vanity, in an entryway, or leaned against a living room shelf. Did we mention their arch gives the illusion of a taller ceiling, too? Arch mirrors: 100, regular mirrors: 0. Shop my favorite designs that I'd buy as a POPSUGAR Living editor ahead.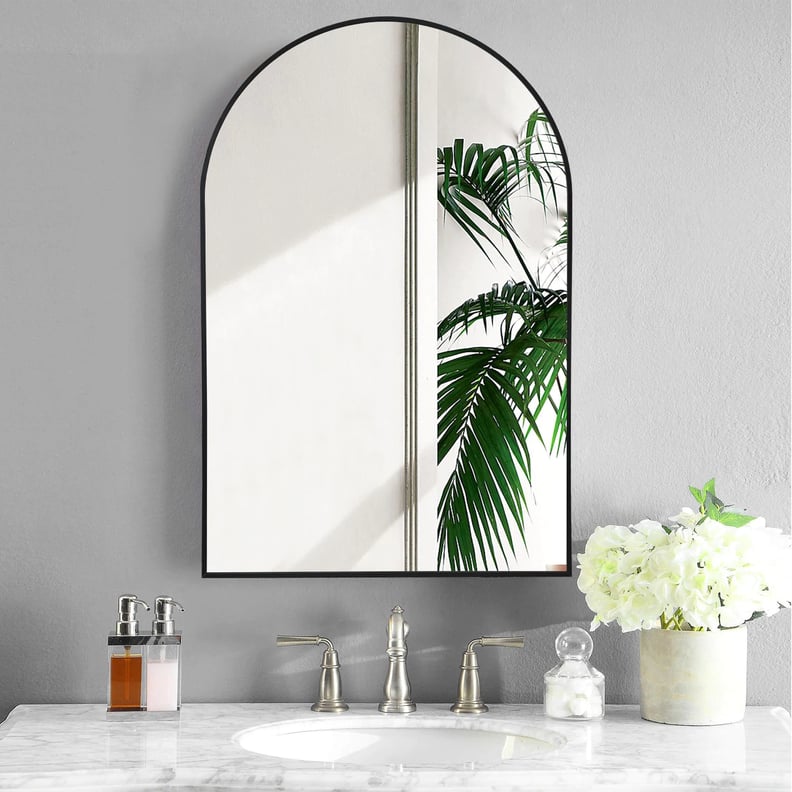 A Bathroom Mirror: Modern Thin Frame Arch Mirror
The Modern Thin Frame Arch Mirror ($138, originally $145) is easy to incorporate into your space due to its versatile size. Use it as a bathroom mirror, vanity mirror, office mirror, or anywhere you want. The black frame adds contrast to a white wall and is both functional and stylish.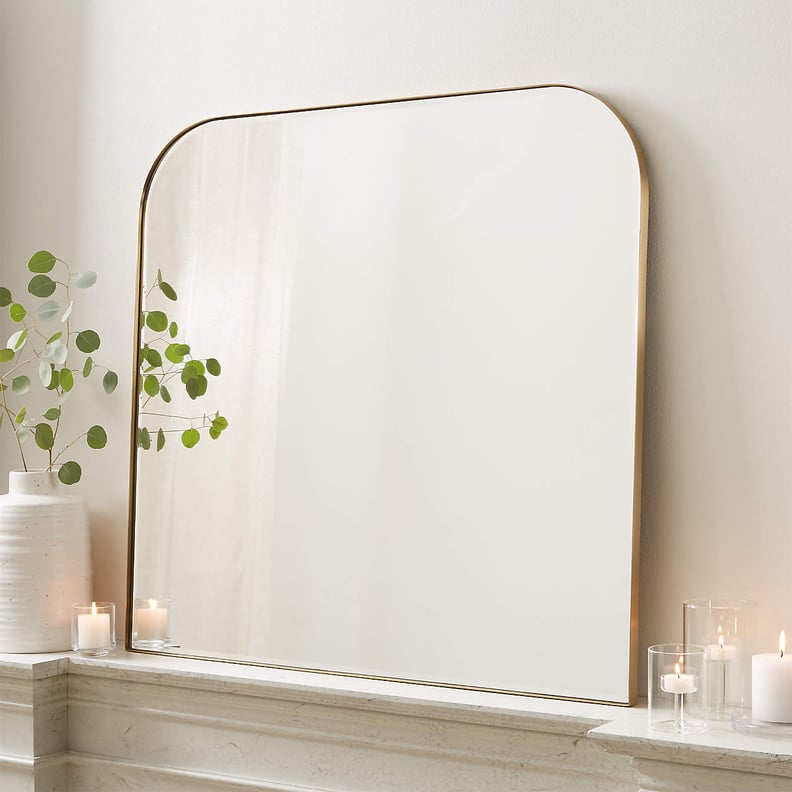 For a Mantel: Edge Brass Minimalist Mirror
The Edge Brass Minimalist Mirror ($299) is as minimalist as it gets. Its thin brass band adds a modern twist that functions well in almost any setting: bedroom, bathroom, living room, or office.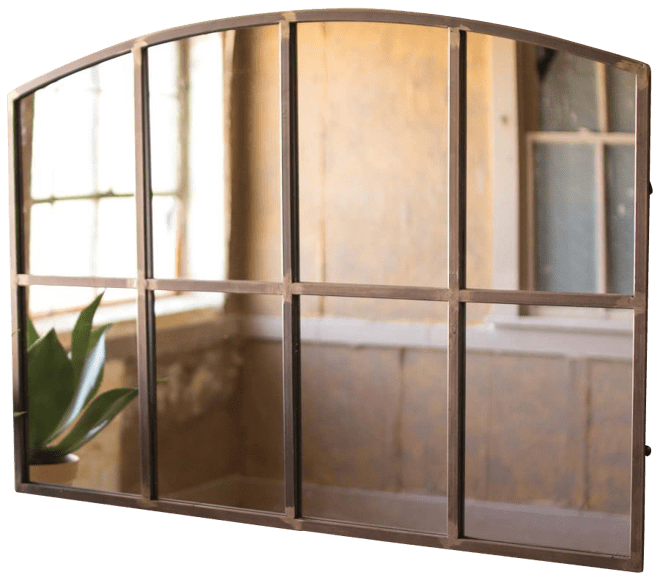 A Farmhouse-Style Mirror: Arched Metal Wall Mirror
The Arched Metal Wall Mirror ($369) has a unique shape that's clean and stylish, plus its metal frame mimics the style of a window so that your home appears brighter and more open than it actually is. Its flat bottom is perfect for resting on a shelf, mantel, or another surface.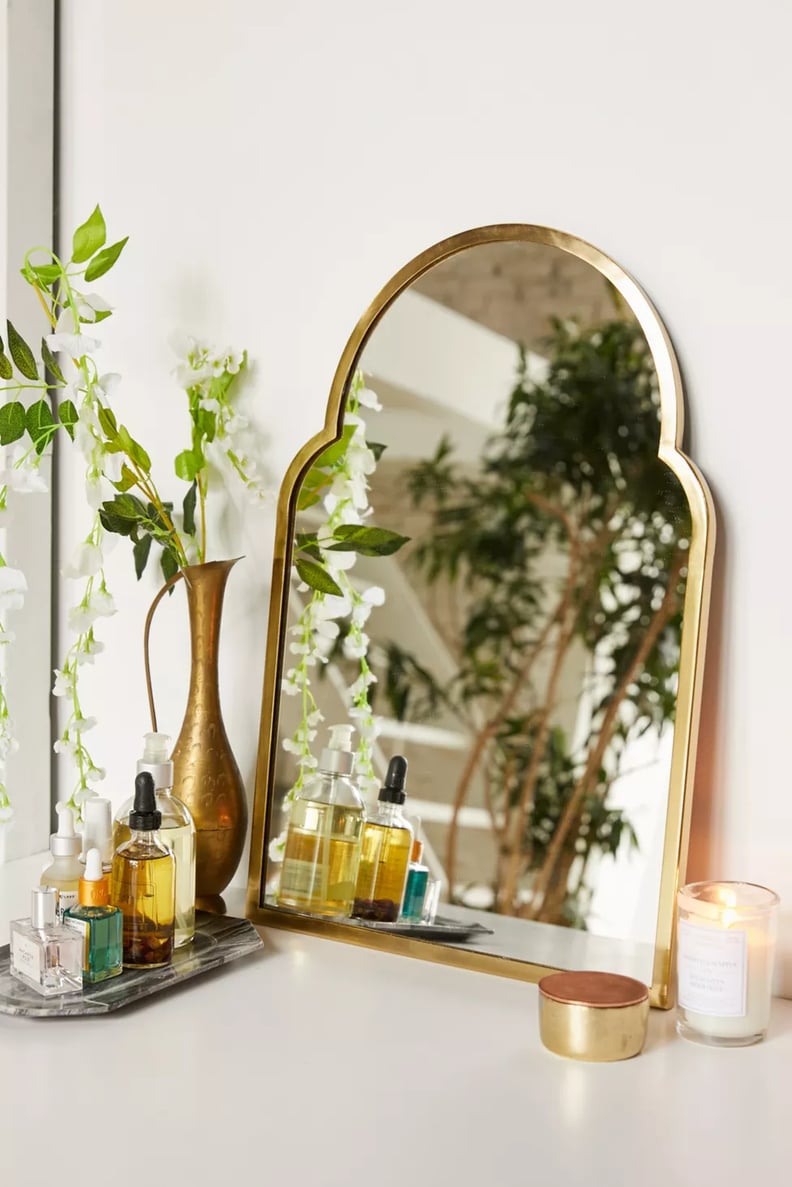 A Gold Mirror: Varena Arched Wall Mirror
The scalloped dips on the Varena Arched Wall Mirror ($59) give it character and, in return, make whichever room it's placed in look and feel more dramatic. Dress it up by placing accent pieces like candles, flowers, pictures, and more around it. No matter where it's placed, it's meant to catch the eye.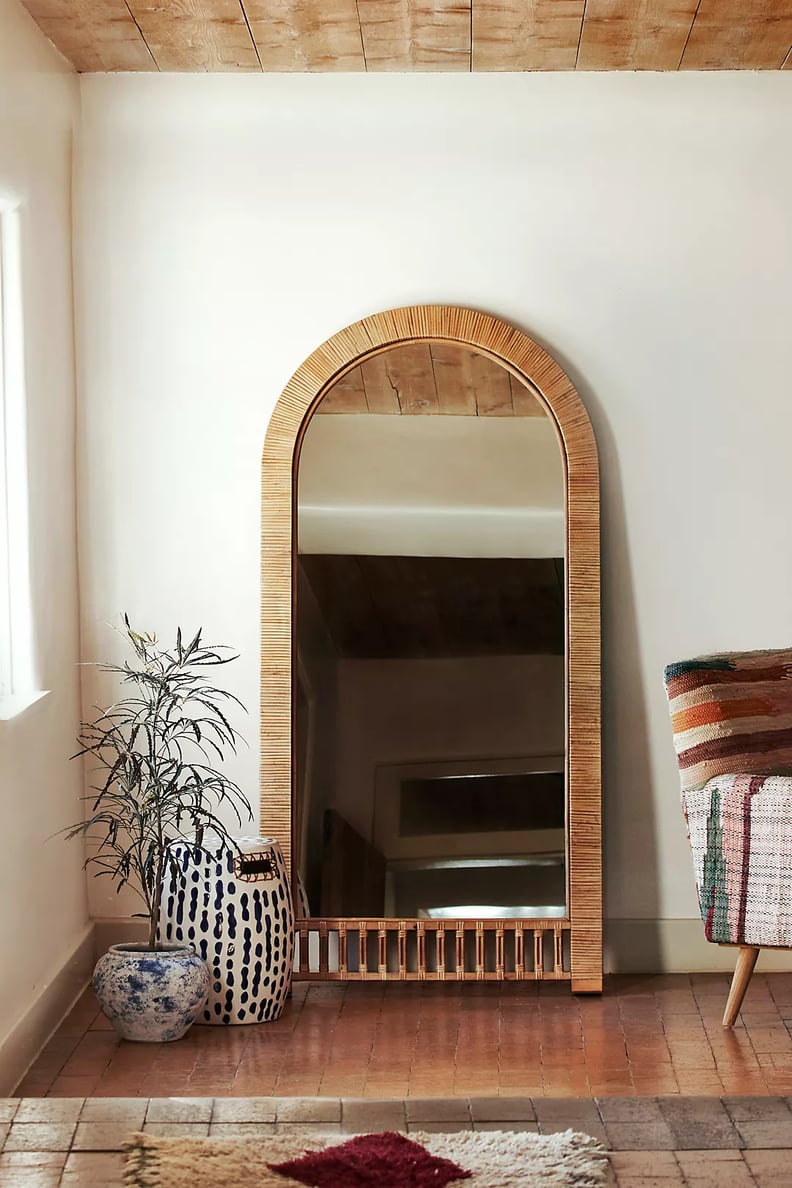 A Floor-Length Mirror: Arched Rattan Leaning Mirror
The Arched Rattan Leaning Mirror ($898) has two feet to hold itself up. Its rattan frame gives off a natural look while its large design makes it the center of attention. Place this mirror in a living room or bedroom for added function and style, and don't forget to incorporate a few accent pieces around it to elevate its look.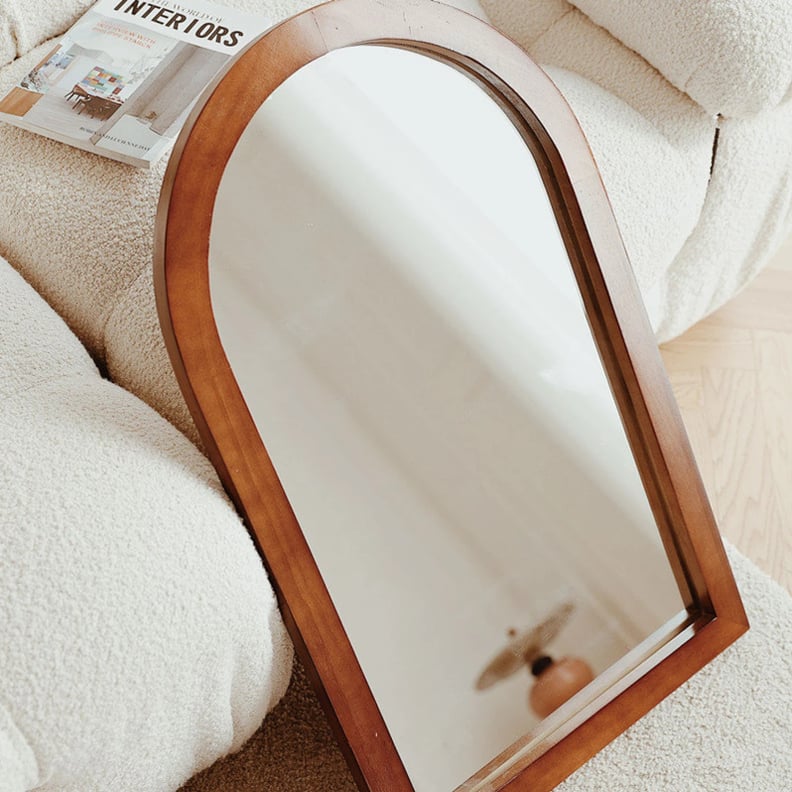 For the Dresser: Solid Wood Vanity Mirror
Made of solid wood, the Solid Wood Vanity Mirror ($262) is a hefty one to lug around, but that's how you know it's the real deal. Lean it against a wall, or hang it up by drilling it in place. If you treat this mirror well, you can own it forever. Be gentle!
A Window-Style Mirror: Charli Modern and Contemporary Beveled Accent Mirror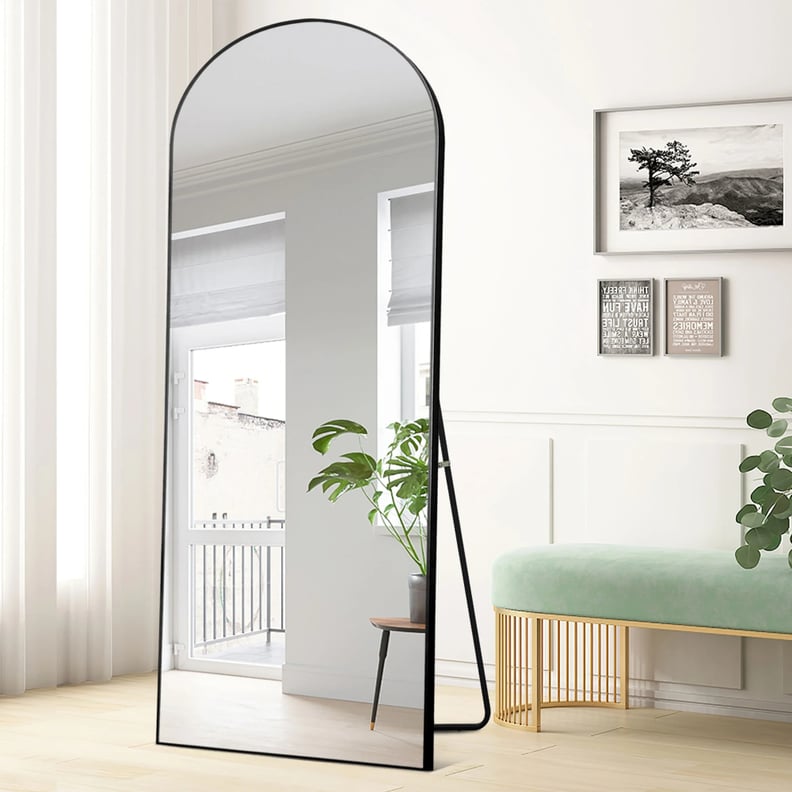 An Extra Large Mirror: Arch Floor Full Length Mirror
The Arch Floor Full-Length Mirror ($280, originally $351) is a focal point. Its extra large size creates the illusion of a bigger room and works out swimmingly for mirror selfies. Hang it on a wall, or let it stand alone thanks to its nifty kickstand.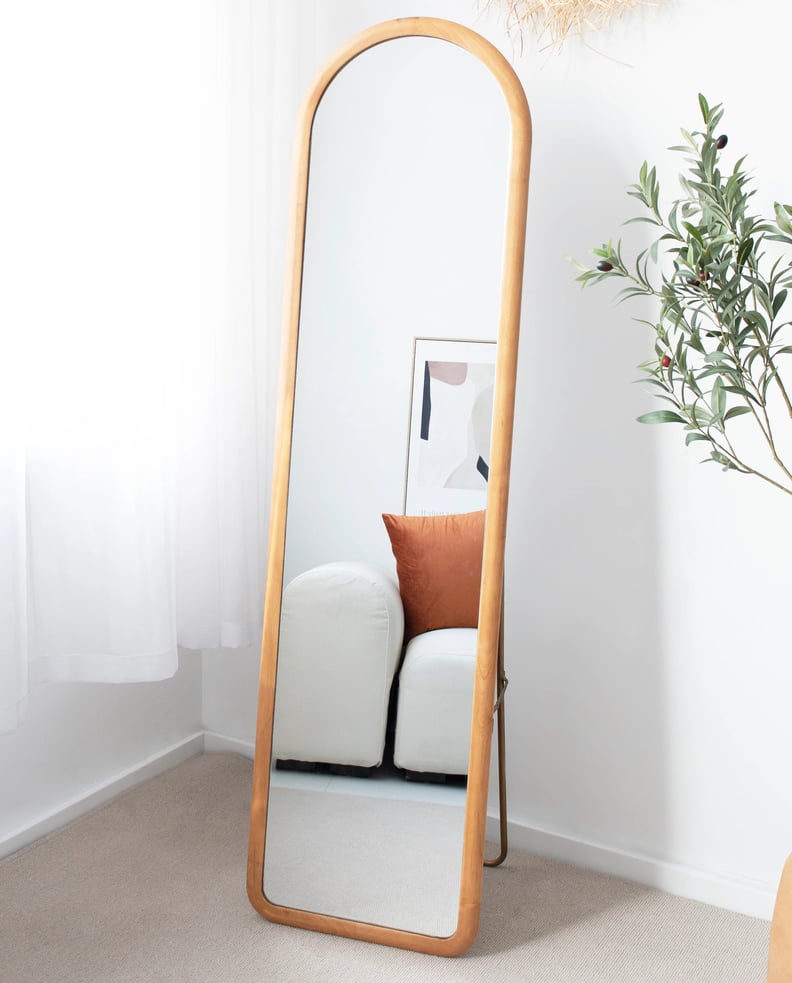 A Floor Mirror: Full-Length Arch Floor Mirror
The natural finish on this Full-Length Arch Floor Mirror ($170) makes it less of a statement piece and more of a decorative (and functional) addition. Place it in the corner of your bedroom for an outfit check or to make the room feel larger in size. Its glass provides super HD imaging, so you can ensure your reflection is on par.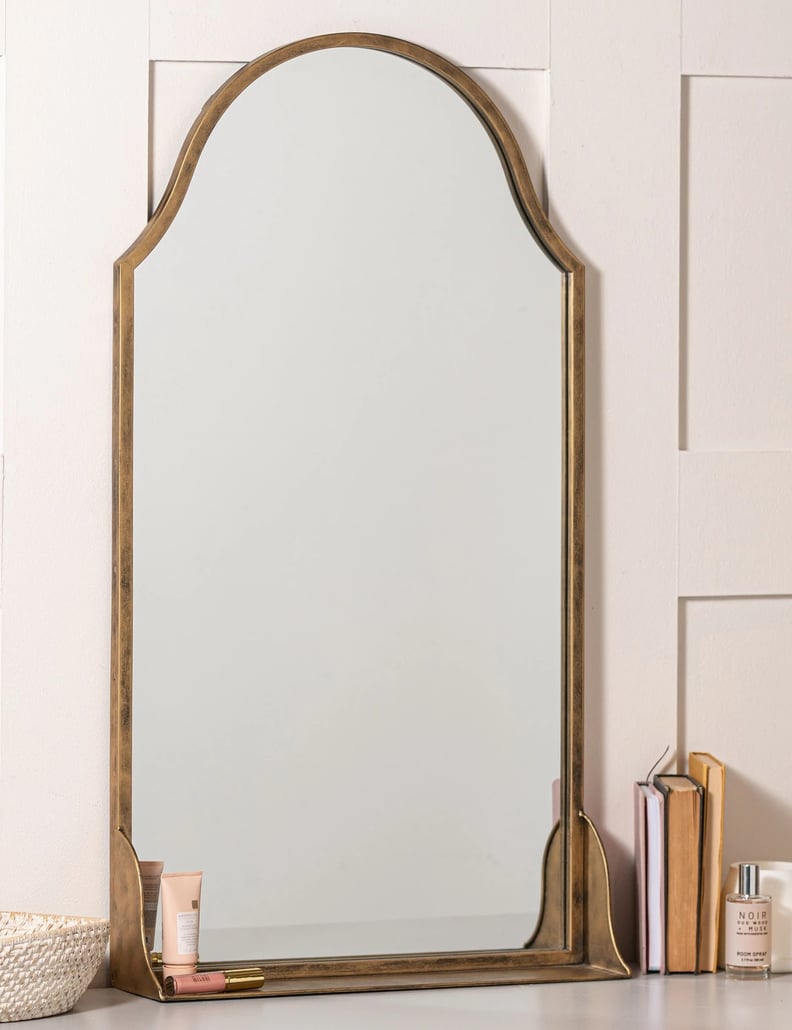 A Rustic-Style Mirror: Clare Mirror
Not only does the Clare Mirror ($370) have a gorgeous distressed metal frame, but if you look closely, it also comes with a built-in shelf that's ideal for entryways, bathrooms, or vanities.