As POPSUGAR editors, we independently select and write about stuff we love and think you'll like too. If you buy a product we have recommended, we may receive affiliate commission, which in turn supports our work.
As a home shopping editor, I take pride in doing the research and investing in the best products for my home. That's why when I went on a mission to clean out my closet, I took organizer shopping seriously. Having the right tools on hand can make organizing your clothes, shoes, and accessories so much easier, while actually implementing a system that'll help it stay that way, too.
Throughout my shopping journey, I came across a number of genius picks that have totally changed the way I keep my closet. Not only was it important to get useful things, but I also wanted some stylish options, knowing some would be on display. While I splurged more on those investment pieces, I was able to find affordable and smart options, too. Keep reading to see everything that made my life easier, and grab a few for your own closet makeover.
Doiown S-Type Stainless Steel Clothes Pants Hangers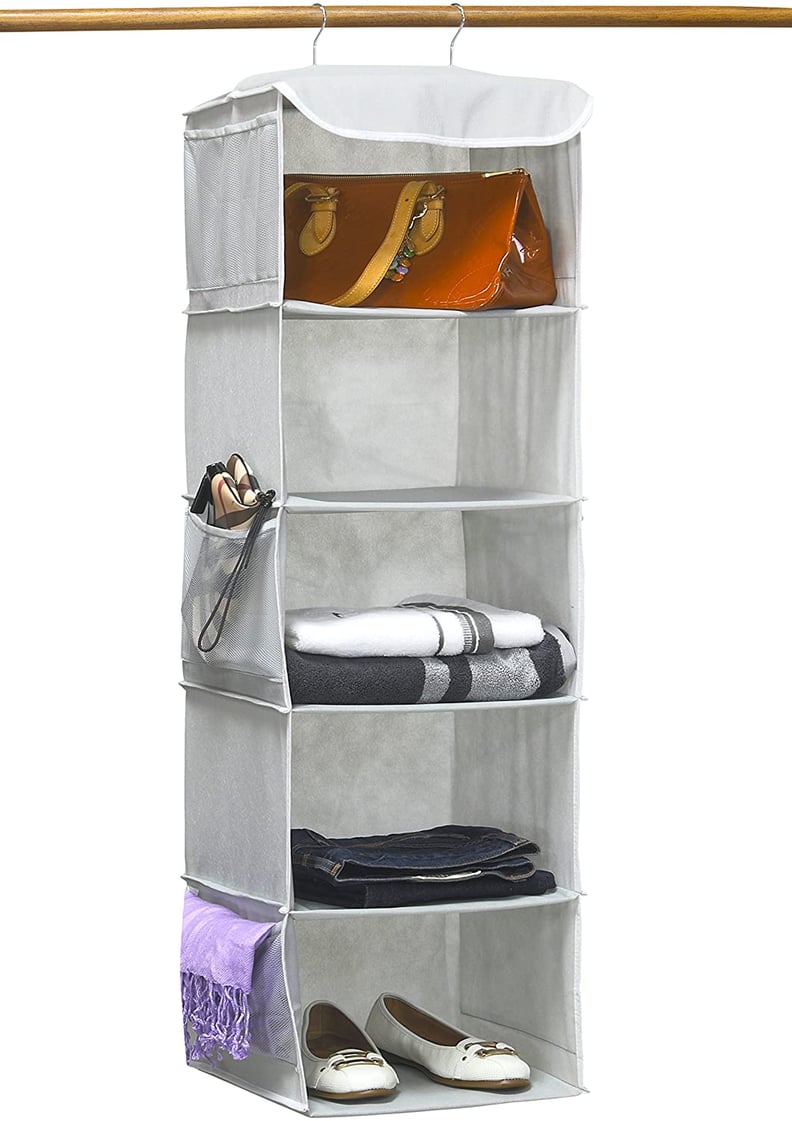 Simple Houseware 5 Shelves Hanging Closet Organizer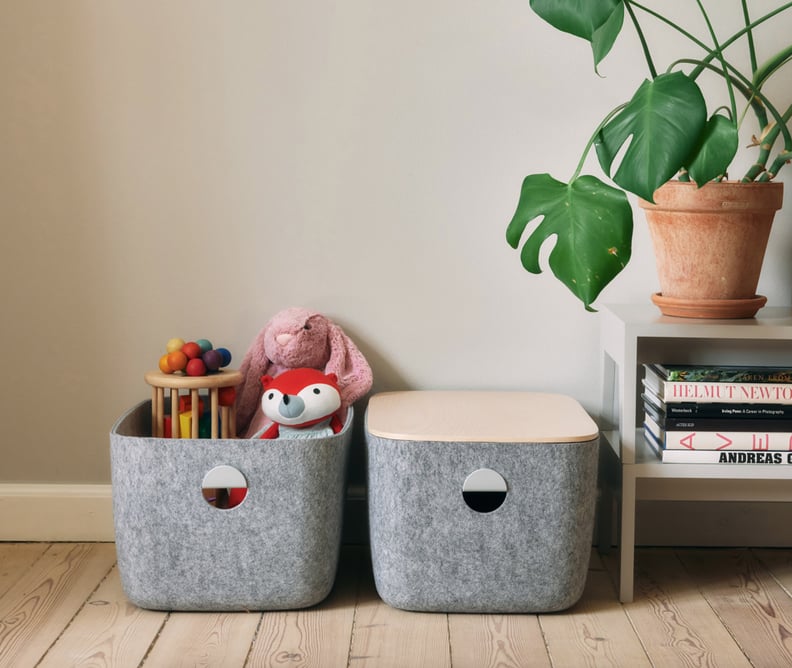 Open Spaces Large Bins
These Open Spaces Large Bins ($74 for two) have come in handy more than I expected. I use them for small items like sunglasses, wallets, paperwork . . . the list is endless. They keep my closet from looking cluttered, and the felt finish and light wood top are so chic looking.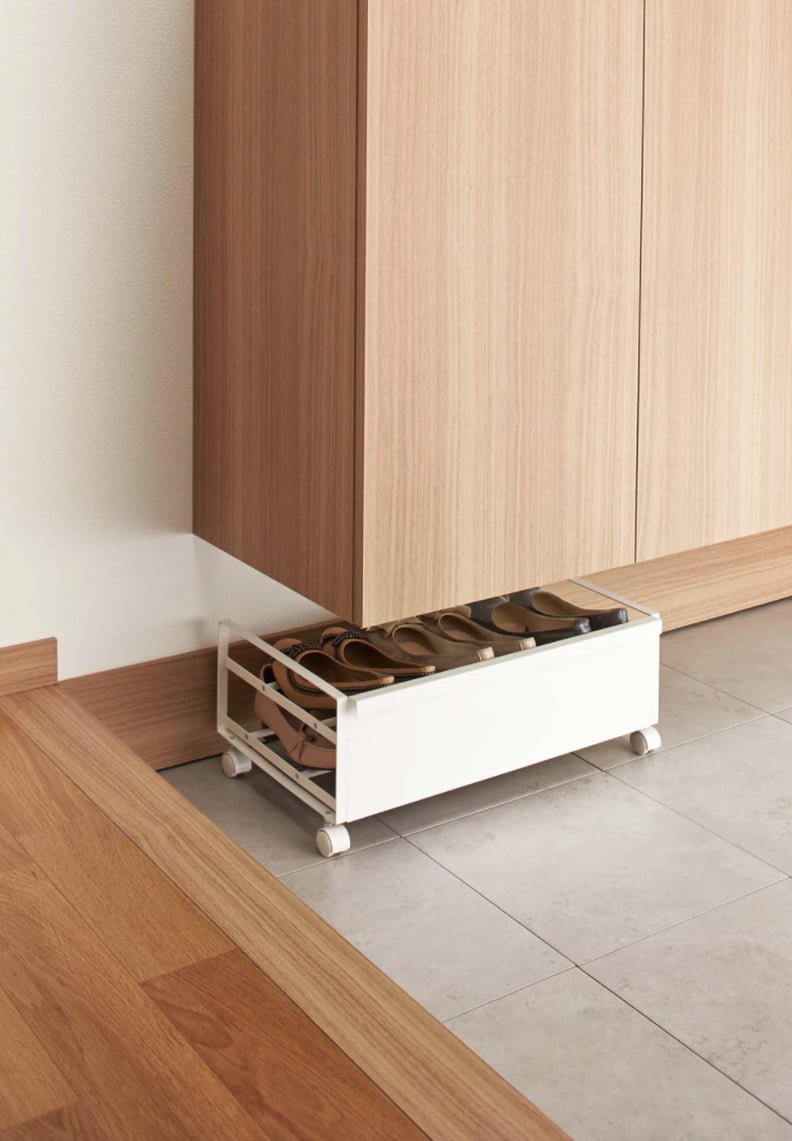 Yamazaki Home Low-Profile Hidden Shoe Storage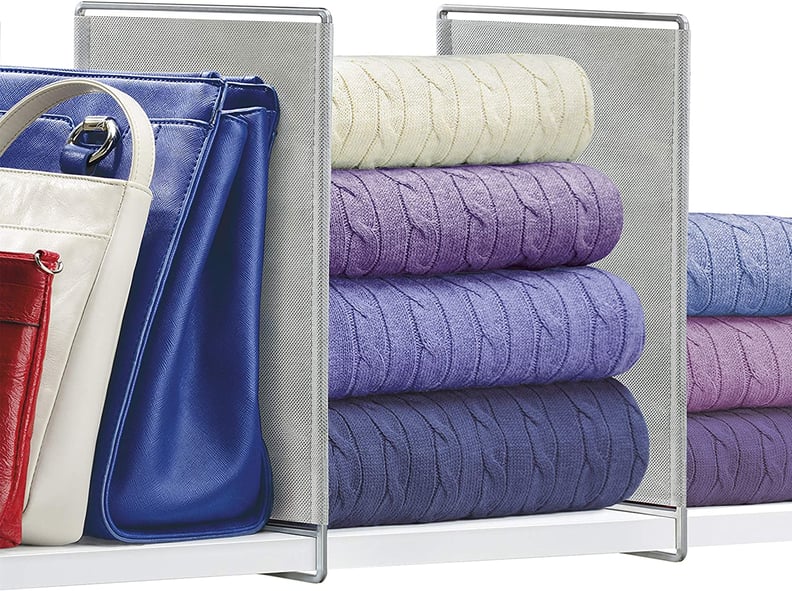 Lynk Tall White Solid Shelf Dividers
I use these Lynk Tall White Solid Shelf Dividers ($10 for two) for the top shelf in my closet to separate sweaters and bags. I love them most because they help keep things from falling over and getting messy.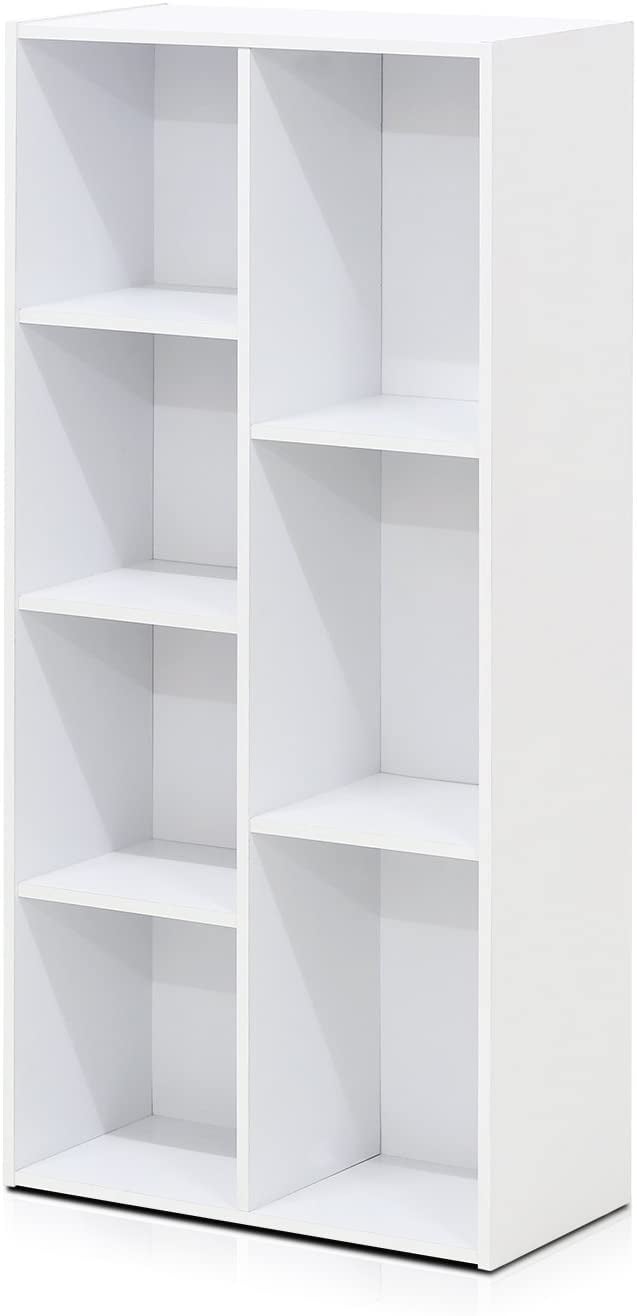 Furinno 7-Cube Reversible Open Shelf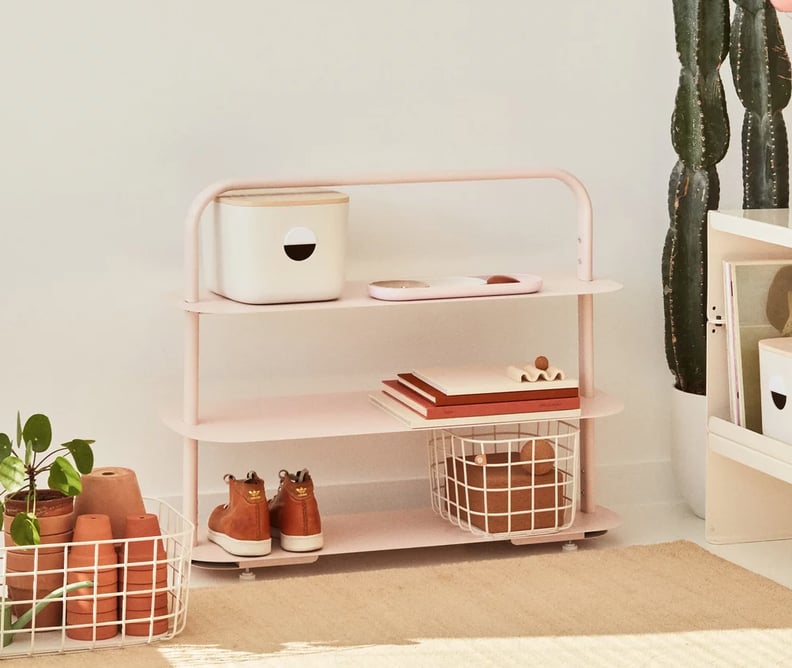 Open Spaces Entryway Rack
While I store some shoes under the bed, I also use this Open Spaces Entryway Rack ($138) for my everyday pairs like sneakers and slippers. I love this one, not only because it's cute, but it's also super functional. The stylish design can even double as a mini bookshelf.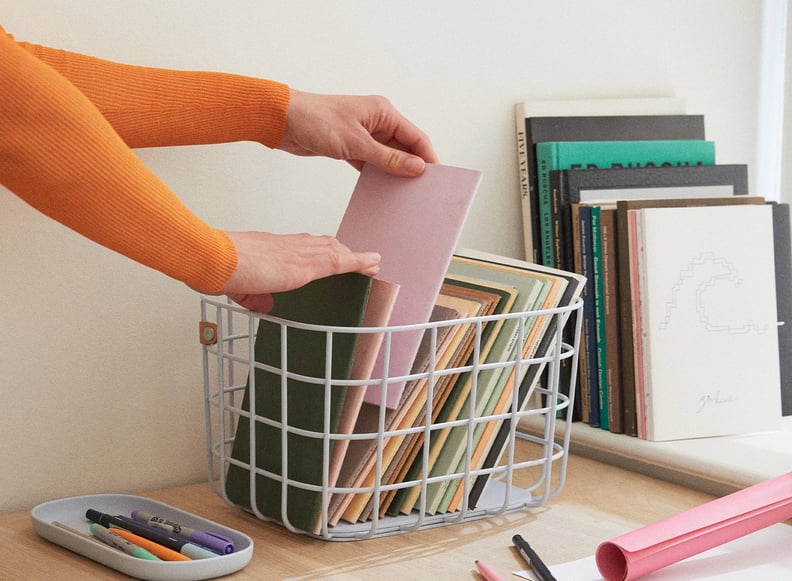 Open Spaces Medium Baskets Set
The Open Spaces Medium Baskets Set ($56) comes with two bins. What I love about these is that they are stackable, fit pretty much anything, and come in fun colors.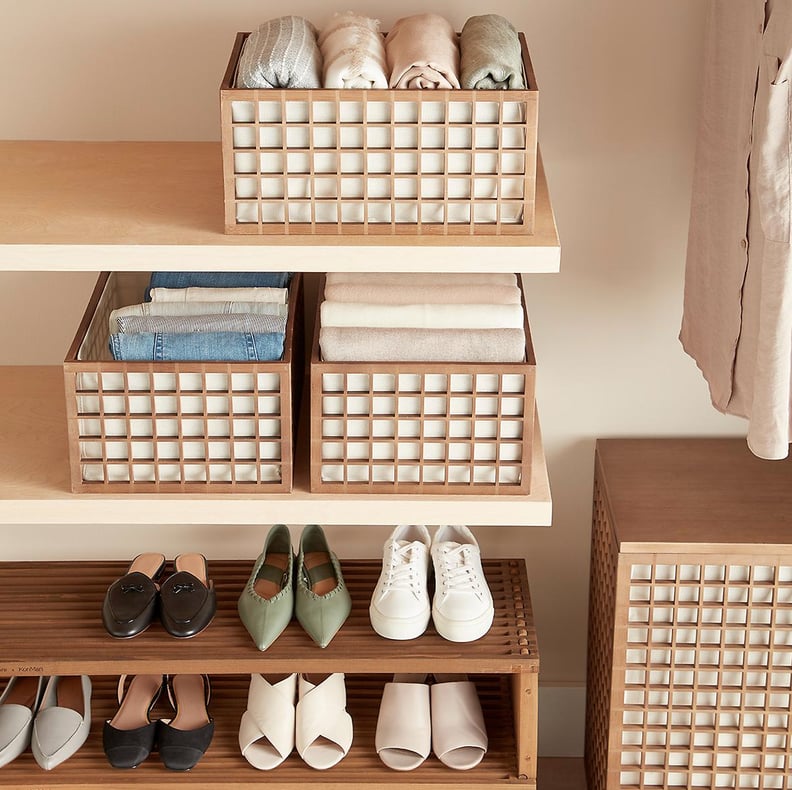 Marie Kondo Shoji Bamboo Bin
The Marie Kondo Shoji Bamboo Bin ($50) is great for storing on my closet's top shelf, and I use it to keep my bags in, so they don't flop around and get crushed. Plus, they look super stylish on display.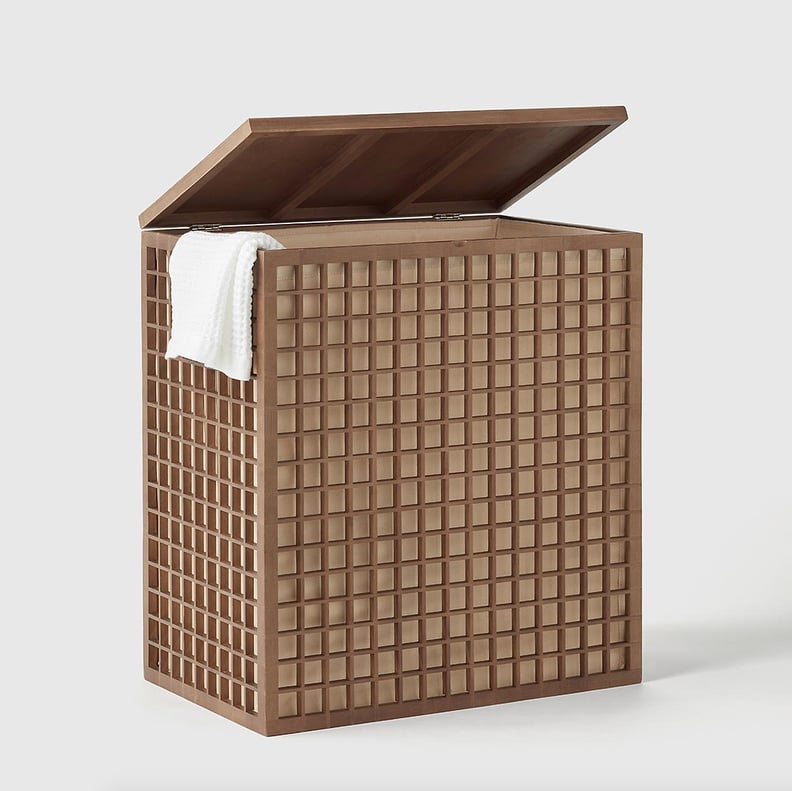 Marie Kondo Shoji 2-Section Bamboo Hamper
Because I'm obsessed with the collection, I also needed the Marie Kondo Shoji 2-Section Bamboo Hamper ($150). Not only does it look good in or out of my closet, but I love that it also has two handy sections.