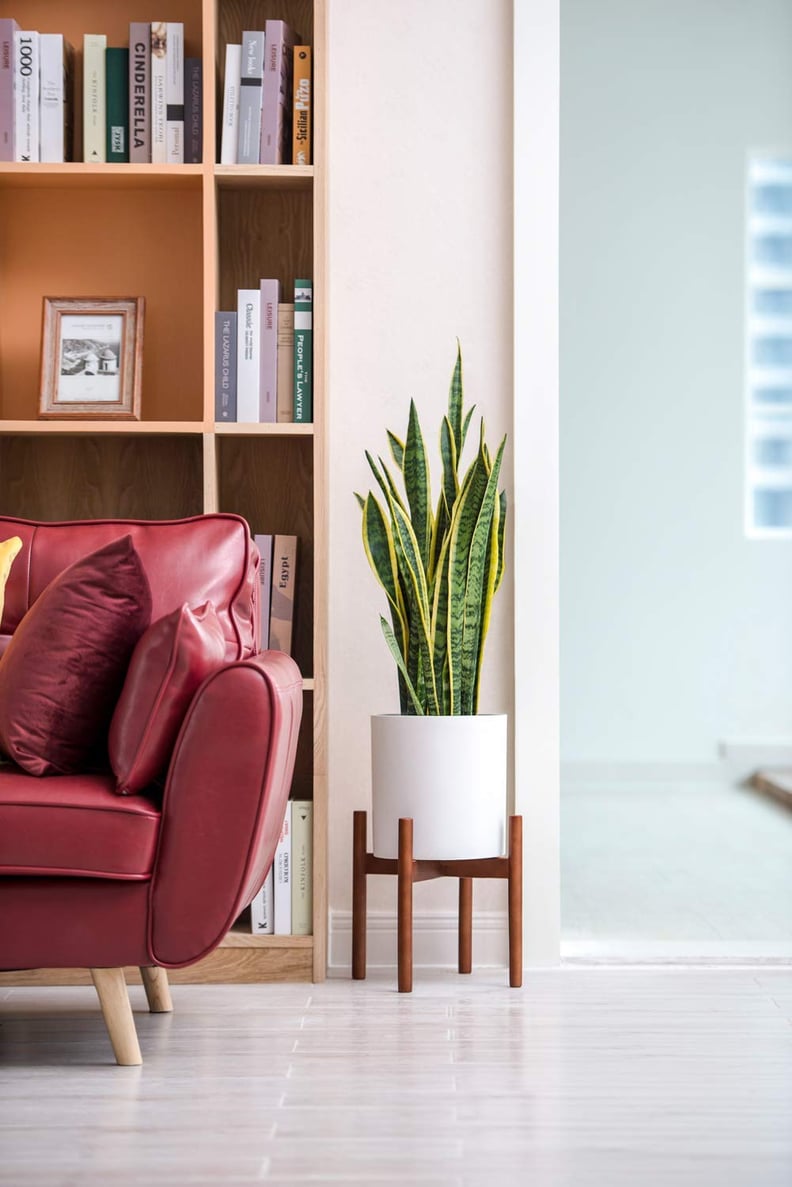 As POPSUGAR editors, we independently select and write about stuff we love and think you'll like too. If you buy a product we have recommended, we may receive affiliate commission, which in turn supports our work.
As someone who budgets around extreme San Francisco rent prices, daunting student loans, and then whatever money is left over for "fun," let's just say I don't get around to shopping for my apartment too often. Buying items for a home that I know is temporary is typically the last thing on my mind, especially when I'm a "freshman" in the workforce — SO much can change! However, when I do make a purchase? You can be damn sure that it's worth it. After looking at my snake plant one day, I decided its plastic pot needed to go, and it was time for an upgrade.
Cue: the Amazon hunt. As always, I knew if I scoured the seller's website, I could find a cute planter that would cost WAY less than ones at stores nearby — even some of my go-to retailers were too expensive. I already had put 50 bucks into this plant and really wasn't looking to spend much more. When I stumbled upon the Mkono Plant Stand ($22), I knew I had found what I was looking for. The style is so modern, and its white pot looks great against my snake plant's green leaves. The only concern I had was whether the wood stand would look cheap in person, but it didn't at all. The only downside was that I had to assemble it, but the assembly was only screwing a few parts together — it was so easy! Let's just say, I'm not surprised that this stand has more than 300 customer reviews and a four-star rating.
Any plant will look good in this pot and stand, but if you want to create the same look for around $50, Amazon offers a live snake plant that will fit perfectly inside of the Mkono pot. Check out all three colors for yourself, and shop the plant and pot ahead. Trust me when I say, it's worth the purchase!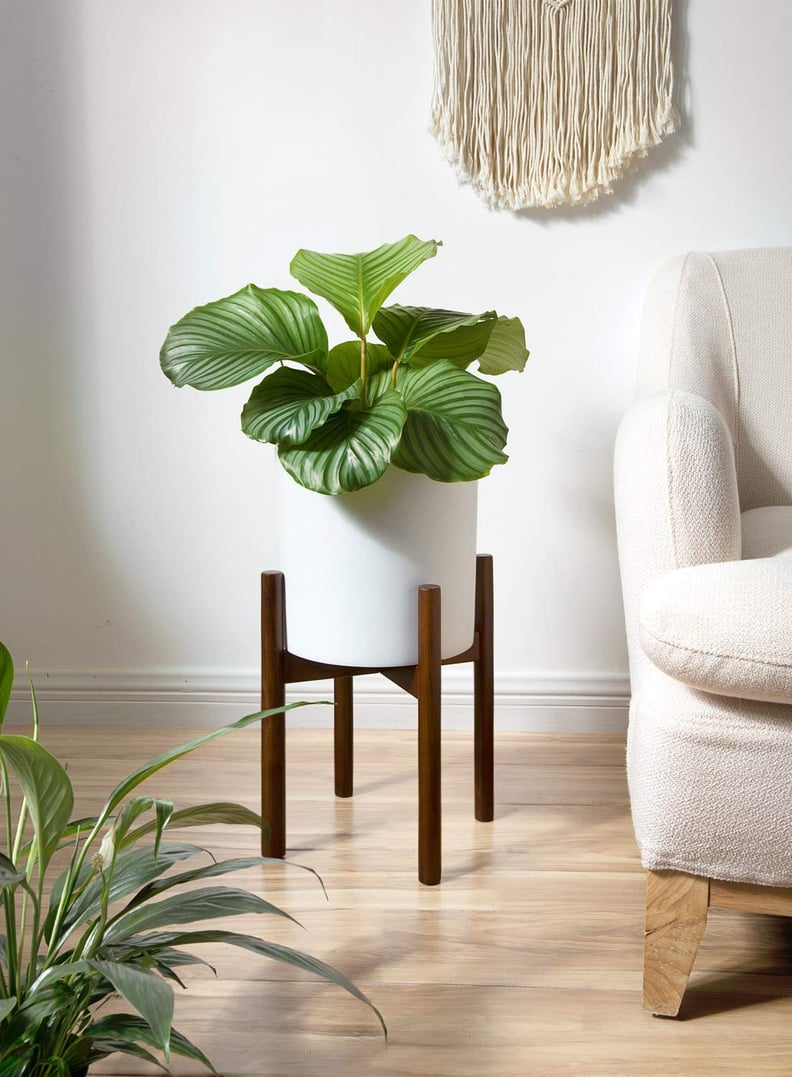 Mkono Plant Stand in Dark Brown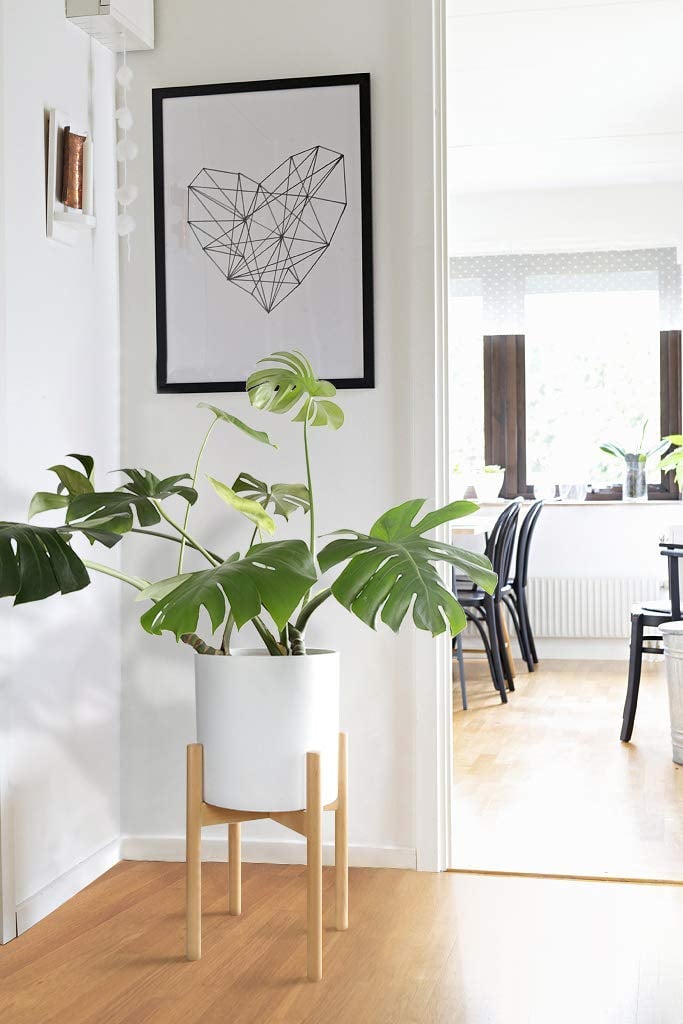 Mkono Plant Stand in Natural
Mkono Plant Stand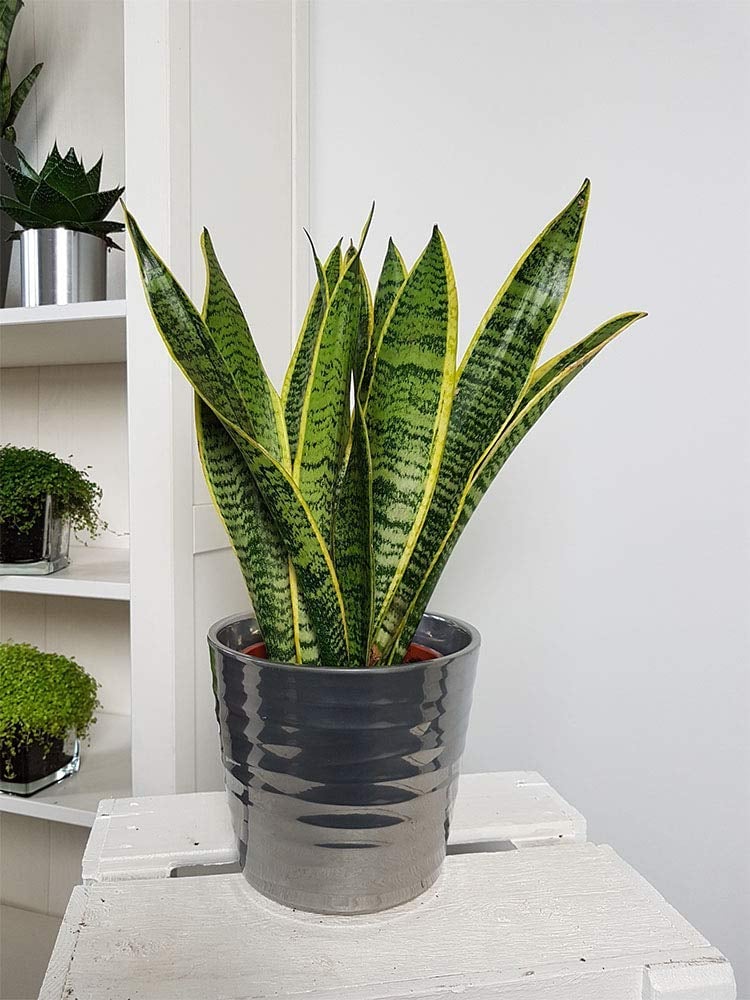 American Plant Exchange Sansevieria Trifasciata Snake Laurentii Live Plant