How 1 Small-Space Dweller Scored Her Dream Bathroom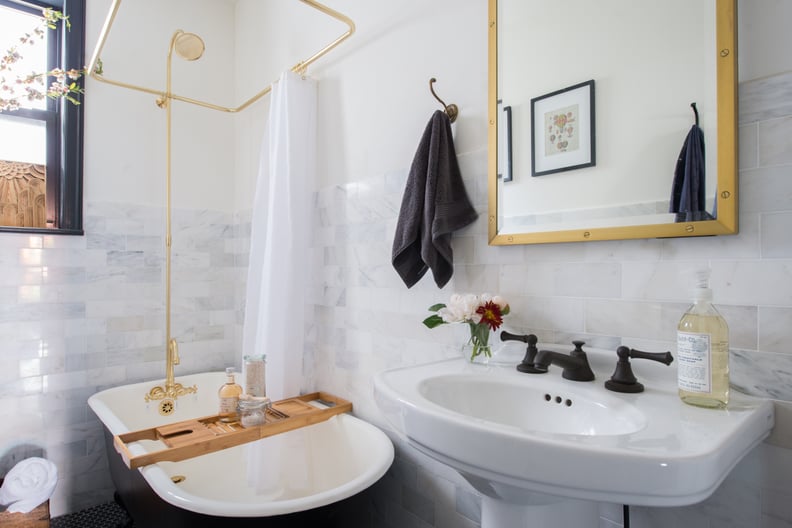 When Brooklyn-based radio producer Miki decided to treat herself to her dream bathroom, she called on Homepolish, an interior design start-up that only charges a flat hourly fee, to take her to the promise land. Let's just say that Homepolish delivered.
To modernize Miki's outdated bathroom without losing its prewar charm, Homepolish interior designer Sandie Tsai chose a black, white, and gray palette accented with pops of brass. While it's not the largest bathroom, you hardly notice thanks to the luxe materials and strategic design decisions.
Keep reading for the full tour and Sandy's smart renovation tips! Photo by Samantha Goh via Homepolish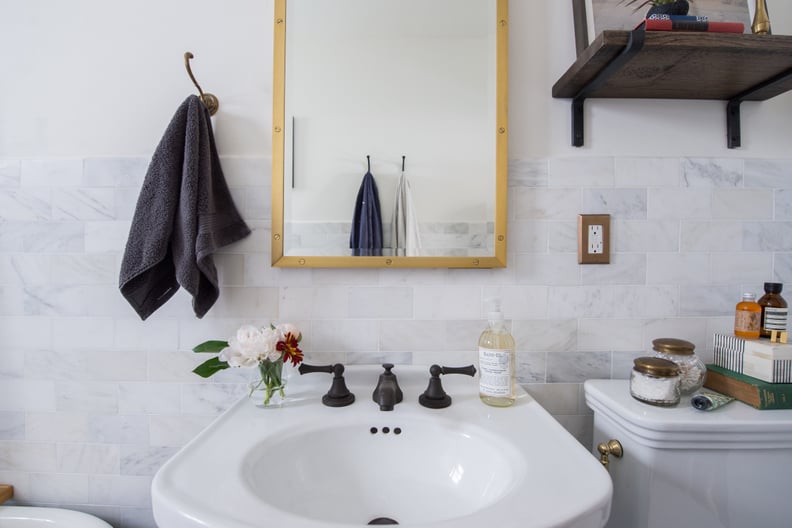 While brass details pair well with black and white, Sandie was careful not to overdo it. To keep it tasteful, she balanced the flashy brass with more subdued oil-rubbed fixtures on the sink. Photo by Samantha Goh via Homepolish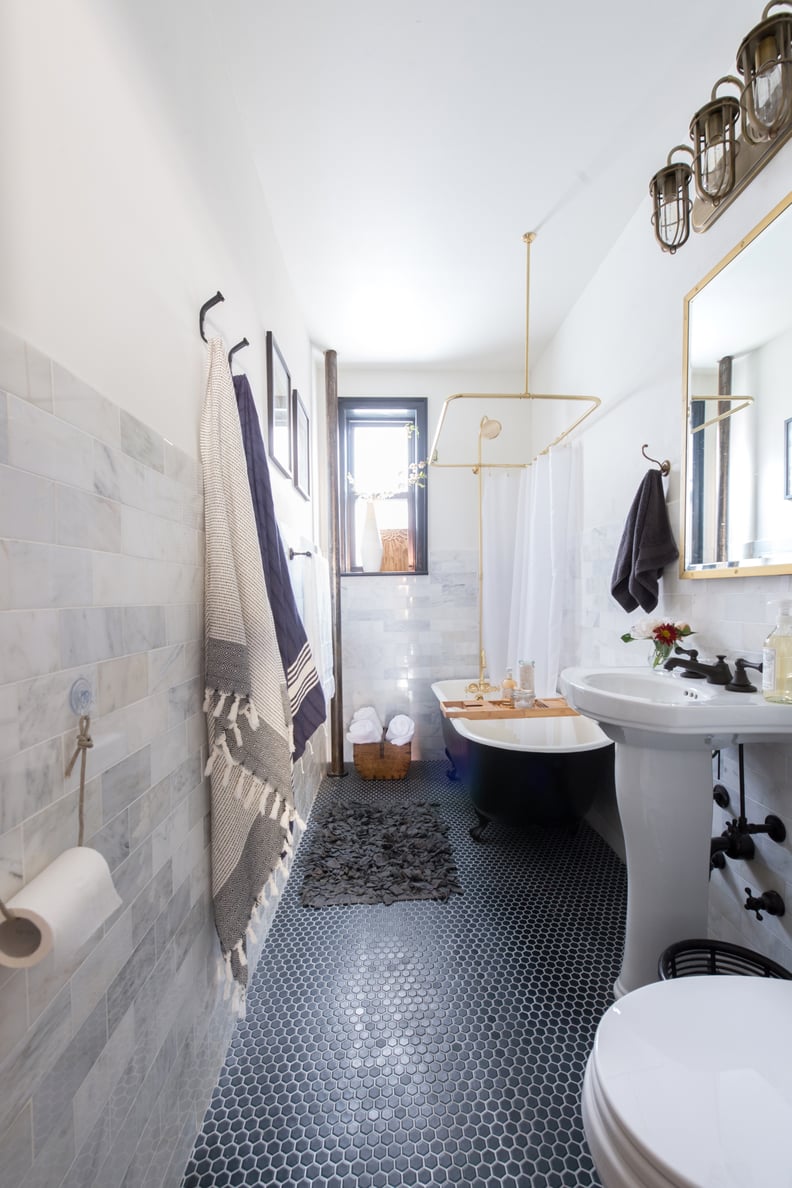 Limiting the palette to two or three colors and playing with texture helped make the small bathroom appear to be much larger. Marble subway tiles on the wall and black tiles with light grouting on the floor add subtle pattern and richness. Photo by Samantha Goh via Homepolish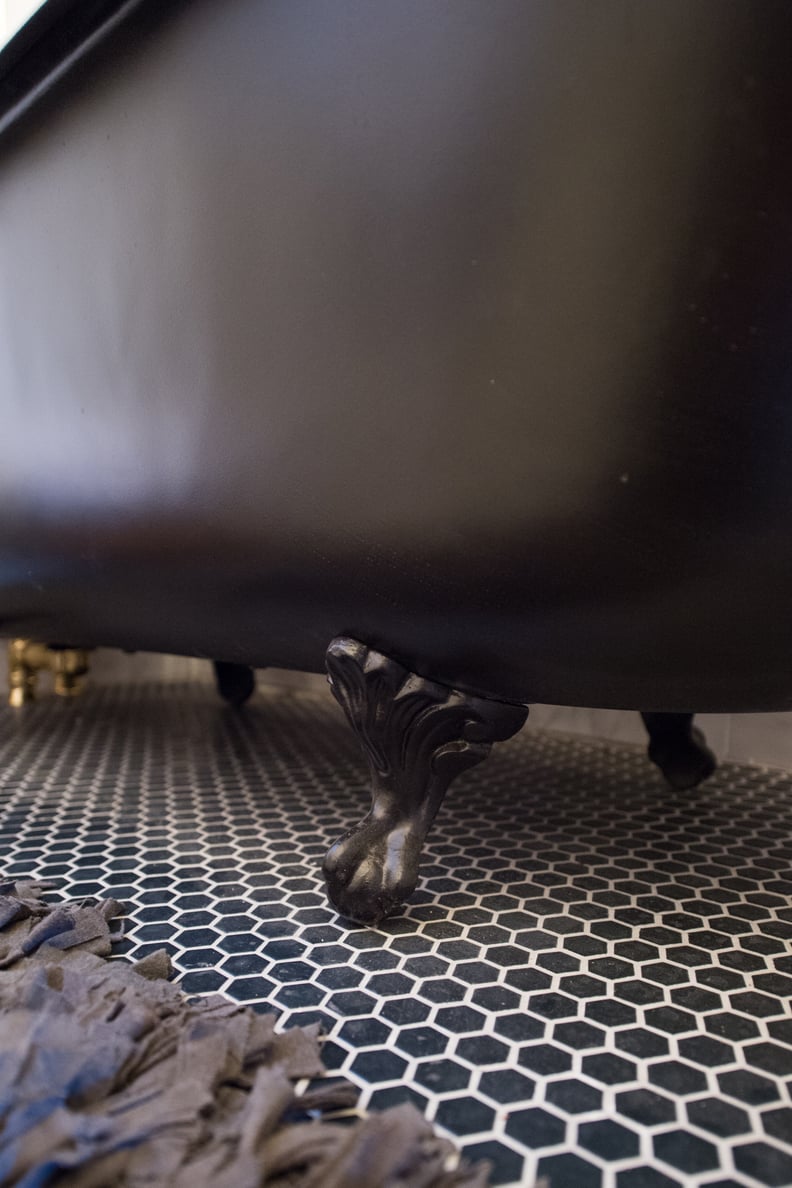 Hot tip: using elevating pieces like the clawfoot tub also gives the illusion of added space. Photo by Samantha Goh via Homepolish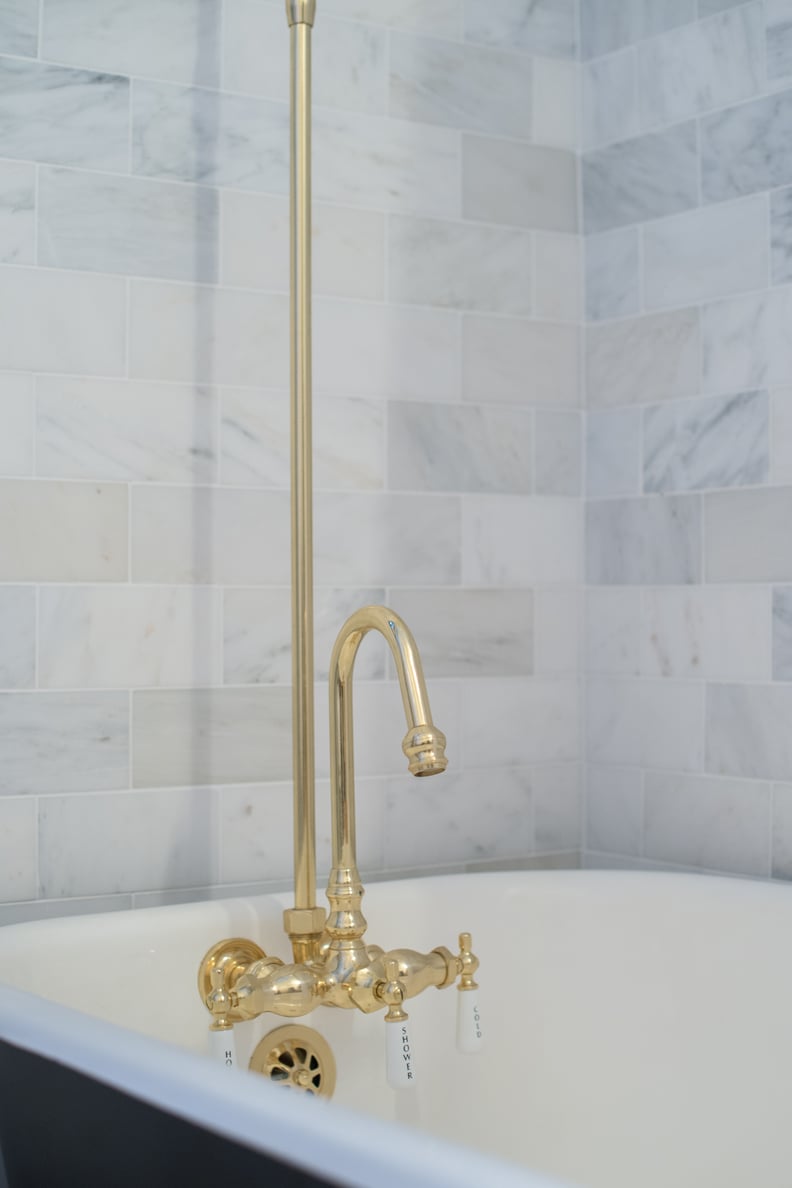 The glamorous brass hardware allows for the best of both worlds — a soaking tub that can also work for quick showers. Photo by Samantha Goh via Homepolish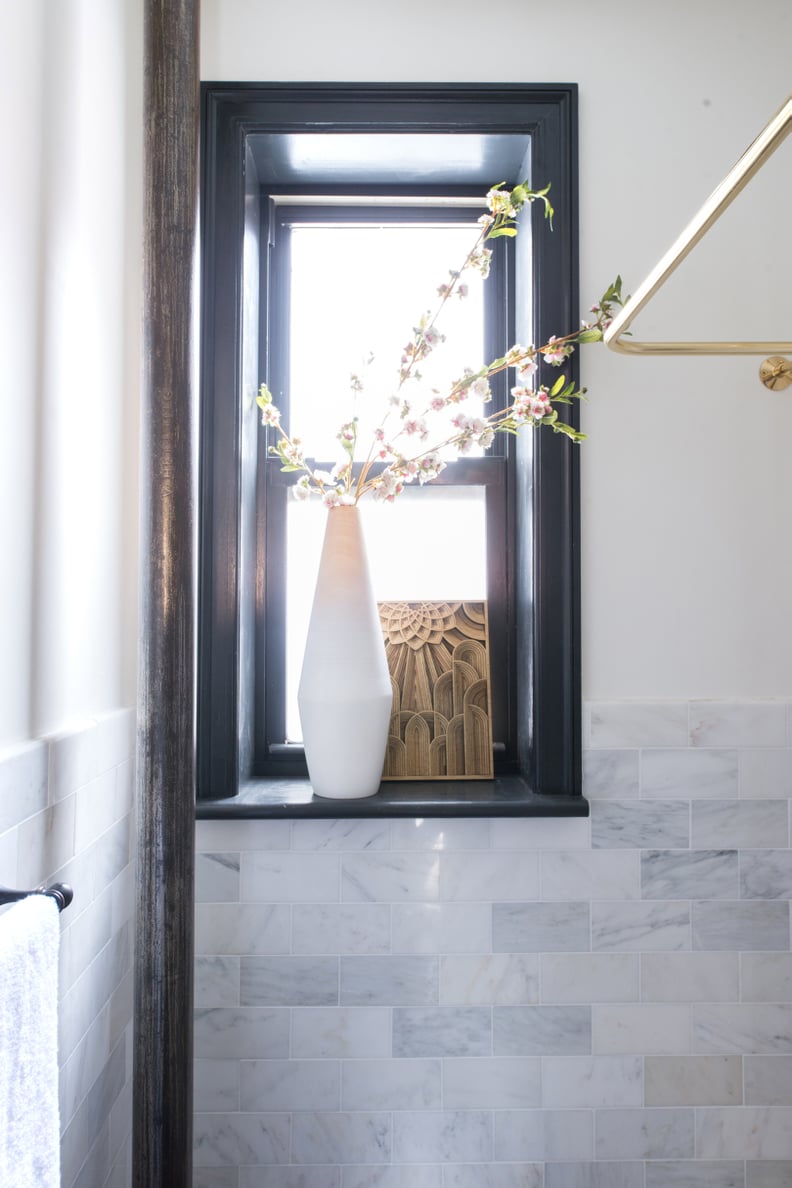 Painting the small window frame black also helps draw the eye up toward the ceiling. Photo by Samantha Goh via Homepolish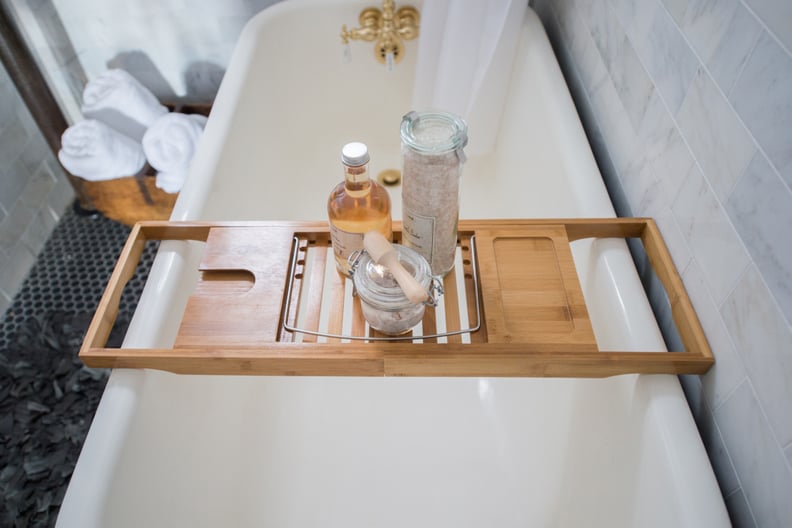 A bath tray makes it easy to keep products (or even a good read) dry and at the ready during bath time. Photo by Samantha Goh via Homepolish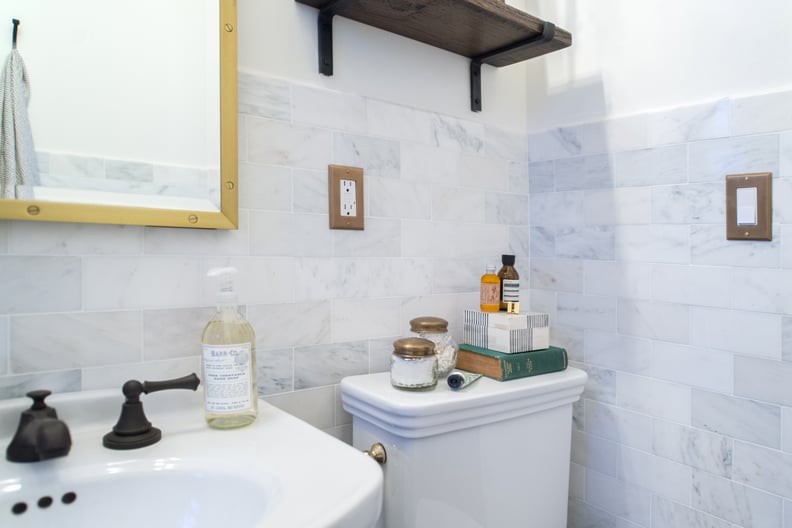 Another perk of a small bathroom? It's much more affordable to indulge in luxurious materials, like marble subway tile for the walls! Photo by Samantha Goh via Homepolish
A small floating shelf makes it easy to create beautiful and meaningful vignettes, something that can add loads of personality to a bathroom space. Photo by Samantha Goh via Homepolish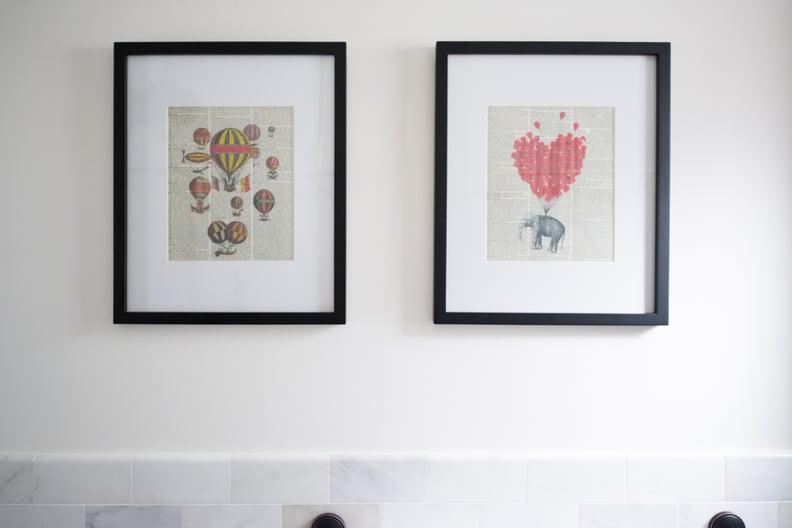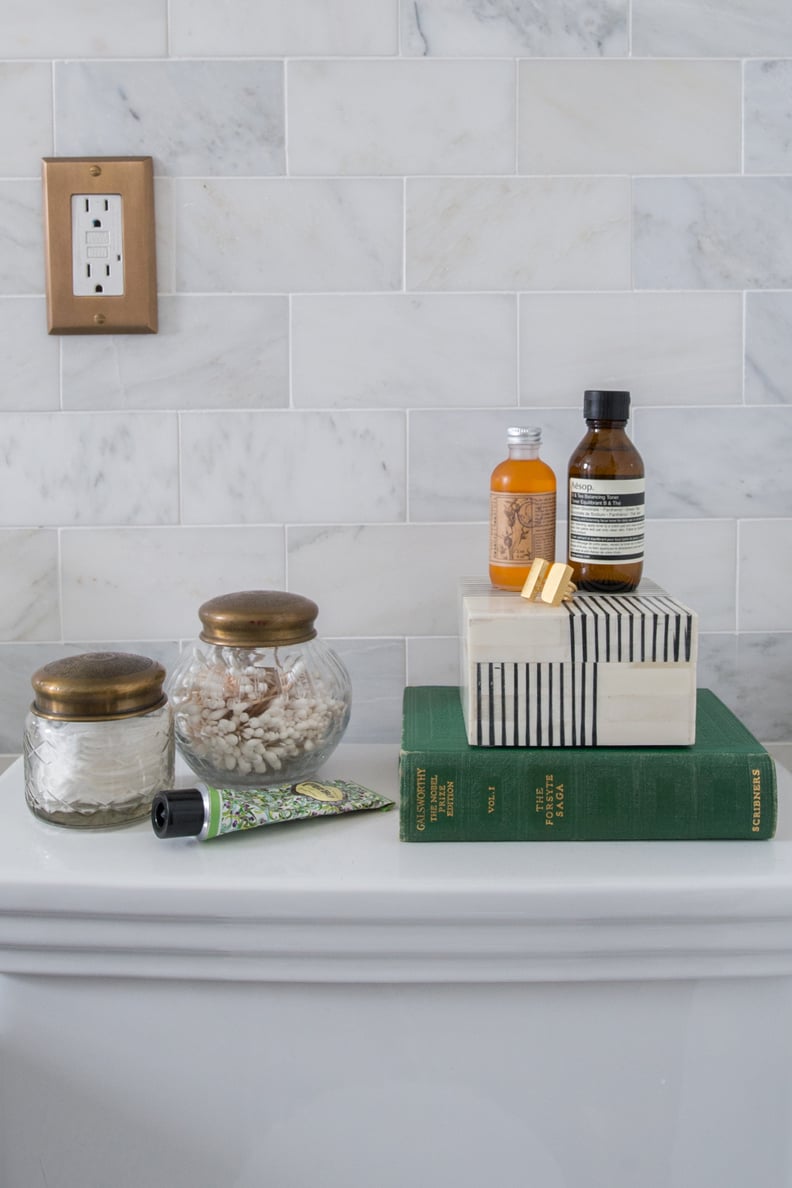 Why not take advantage of the space above the toilet? Sandie styled it with jars filled with Q-tips and cotton pads, bath products, a reading book, and a chic trinket box. Photo by Samantha Goh via Homepolish