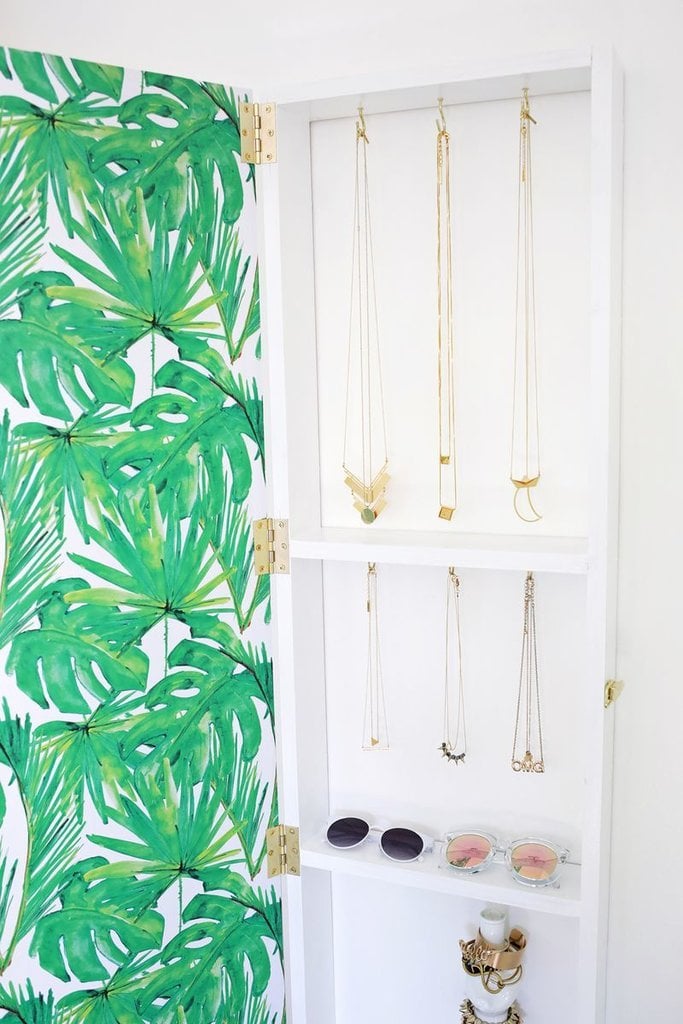 A Beautiful Mess
As POPSUGAR editors, we independently select and write about stuff we love and think you'll like too. If you buy a product we have recommended, we may receive affiliate commission, which in turn supports our work.
If an organized home is something you're striving for this year, start by taking a look at how you're utilizing your cabinet space. Tucking as much as you can behind closed cabinets can add instant serenity to a space, but you have to make sure that what's behind the cabinet door doesn't feel chaotic. When folding, stacking, and purging isn't enough, try these clever tricks!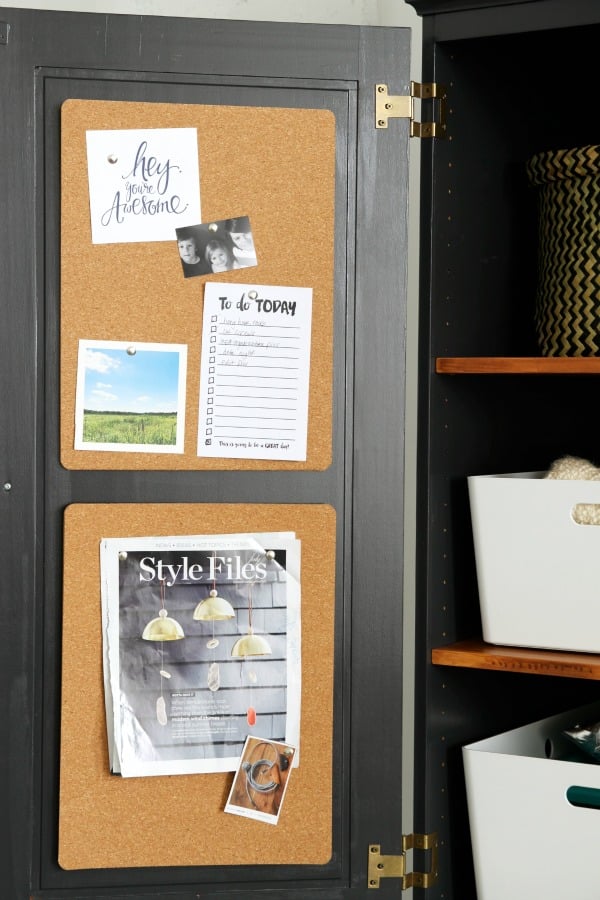 Line the inside of cabinets with self-adhesive corkboard to create an organizer's dream. Keep things like schedules posted on mudroom cabinets, and pin favorite recipes or take-out menus to kitchen cabinets.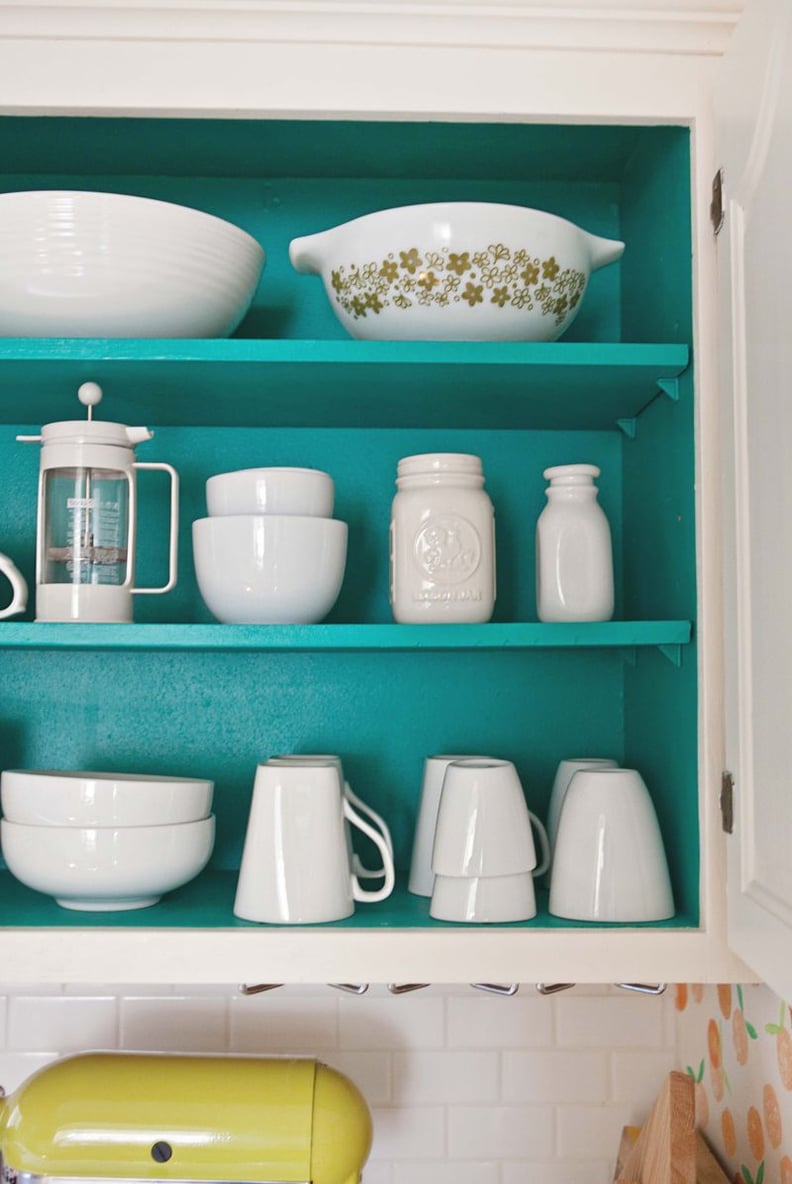 If you have a slightly obsessive habit of only buying white dishware, do yourself a favor and paint the inside of your cabinets a wild color you'd never have the guts to put anywhere else.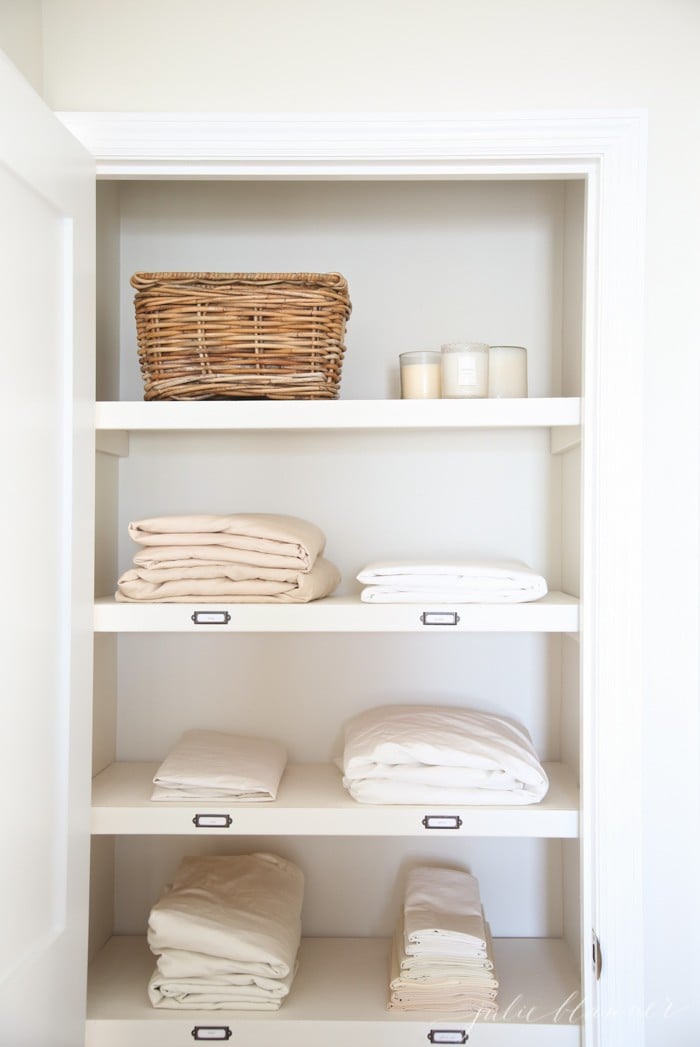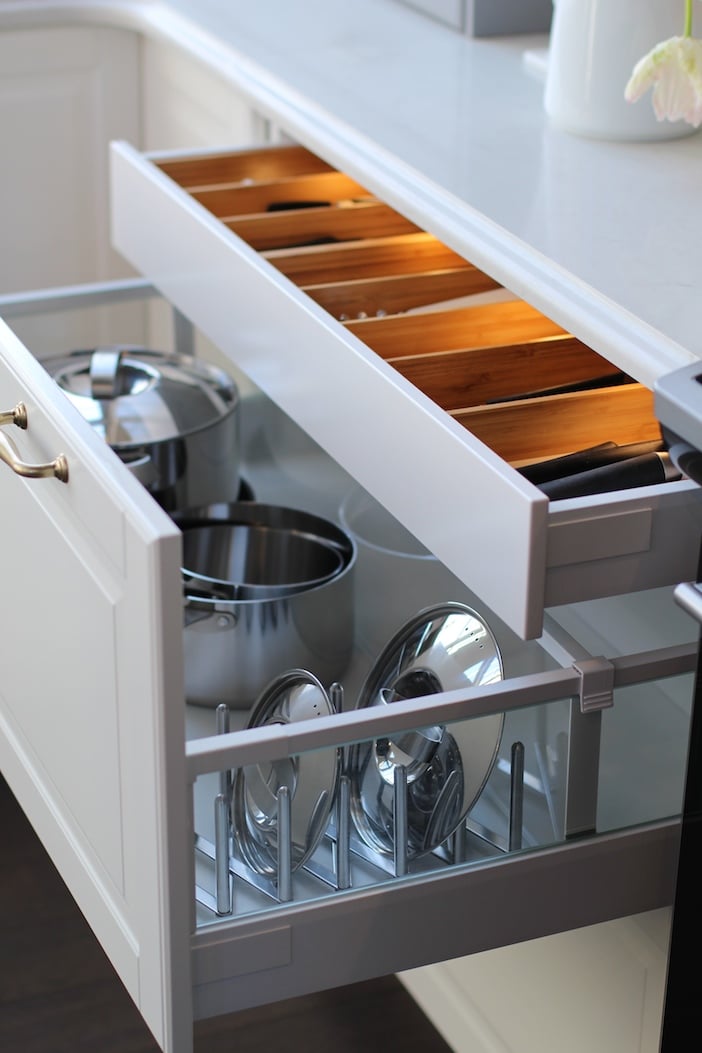 Pot and pan lids are notoriously tricky to organize, which is why this Ikea Sektion lid organizer is a must.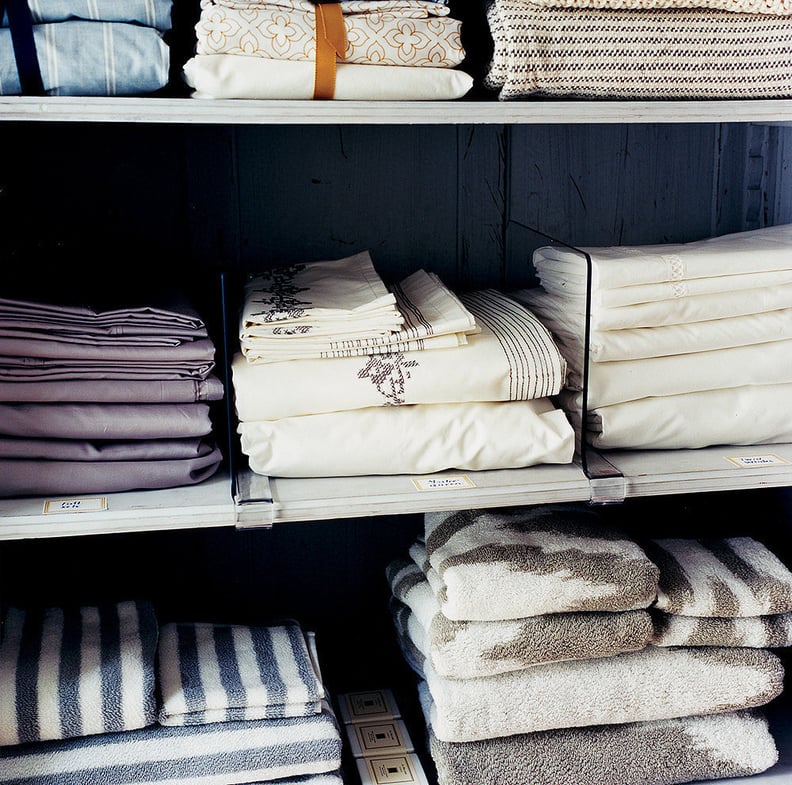 If you're concerned about keeping stacks of linens from toppling over, use these acrylic shelf dividers to ensure that everything stays neatly separated.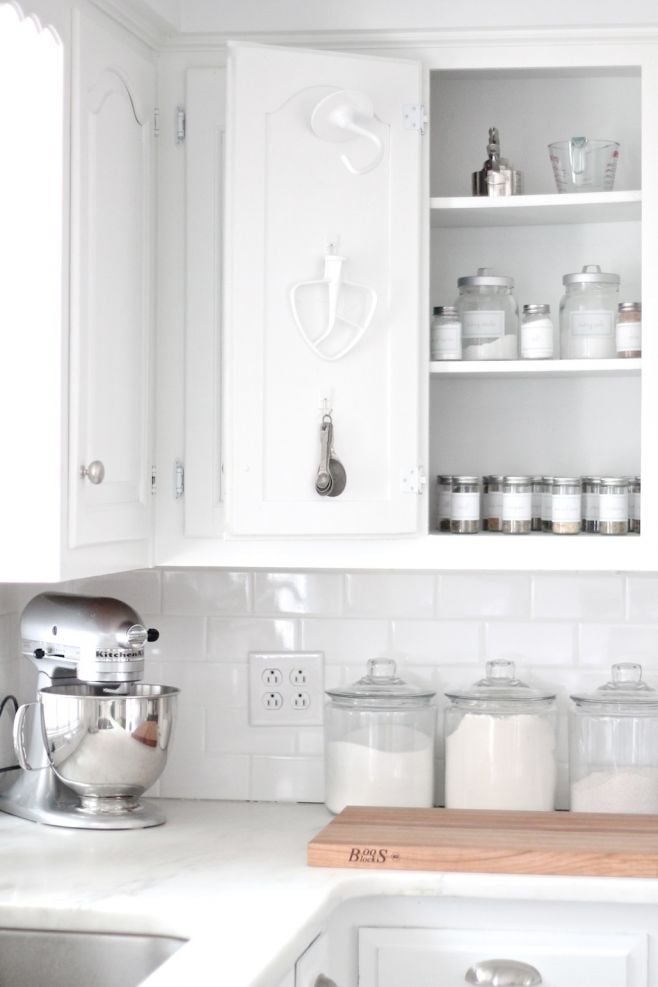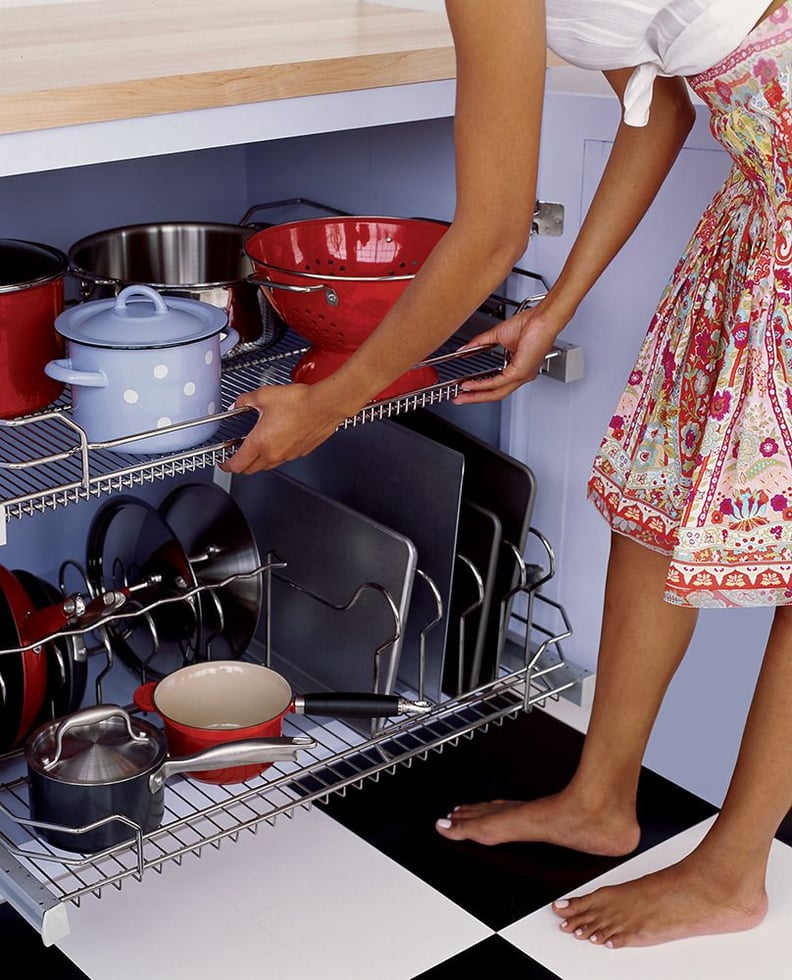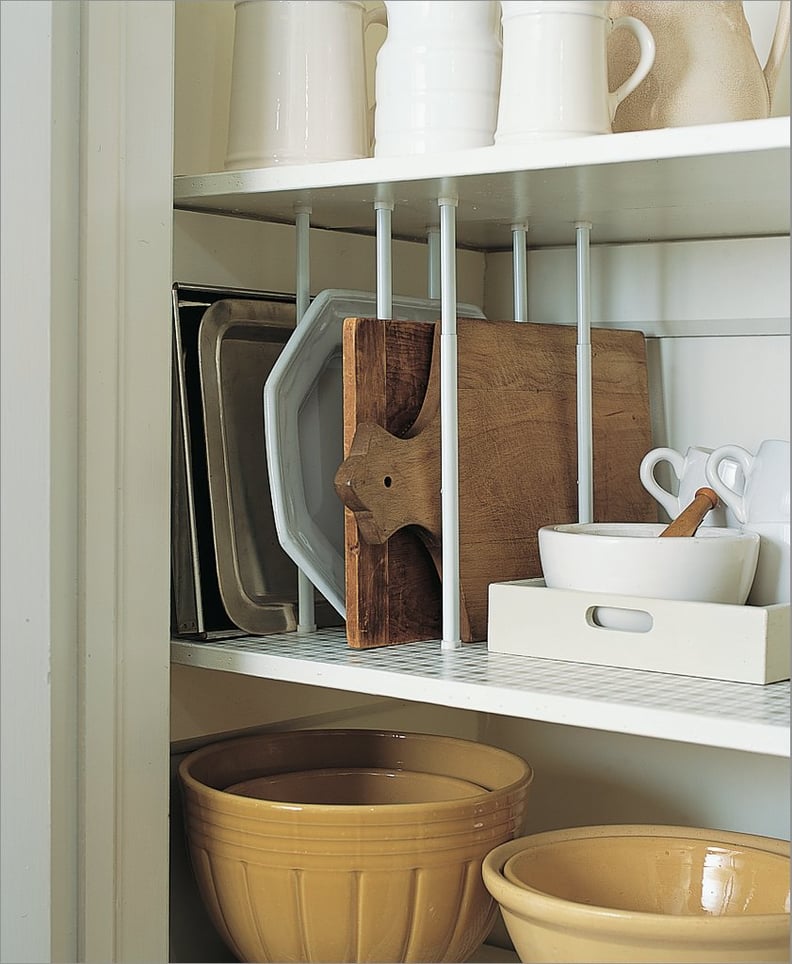 Keep cutting boards and trays easily accessible by installing tension rods.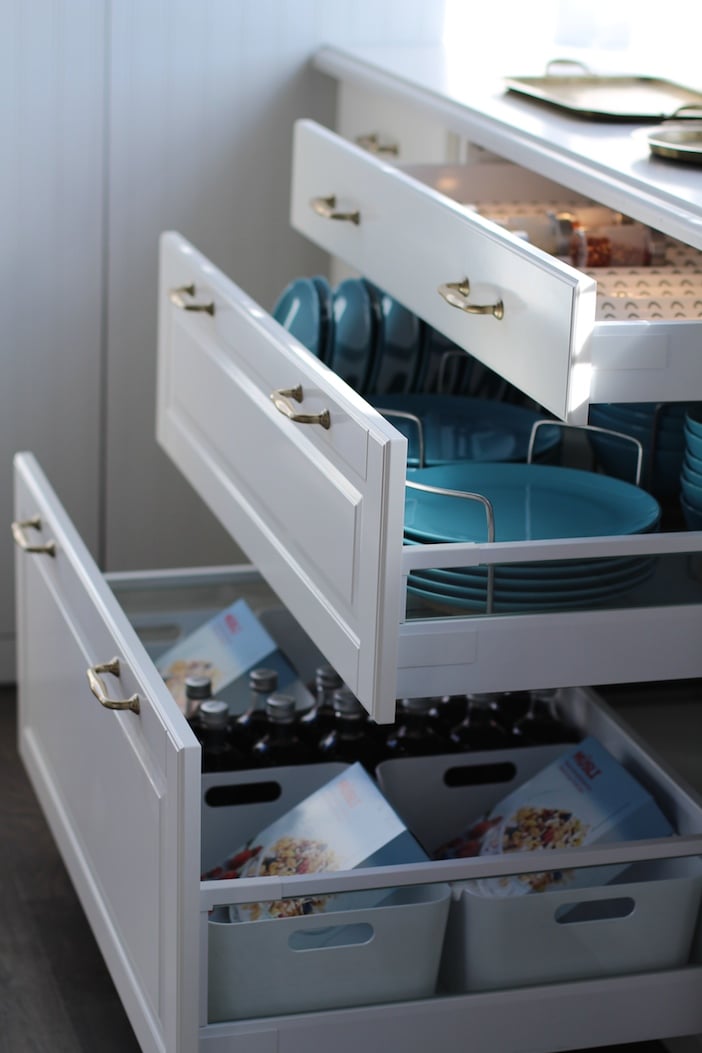 Ikea's new Sektion cabinet organizers help to squeeze out as much utility as possible. These plate organizers make it easy to keep extra plates in drawers if you run out of cabinet space.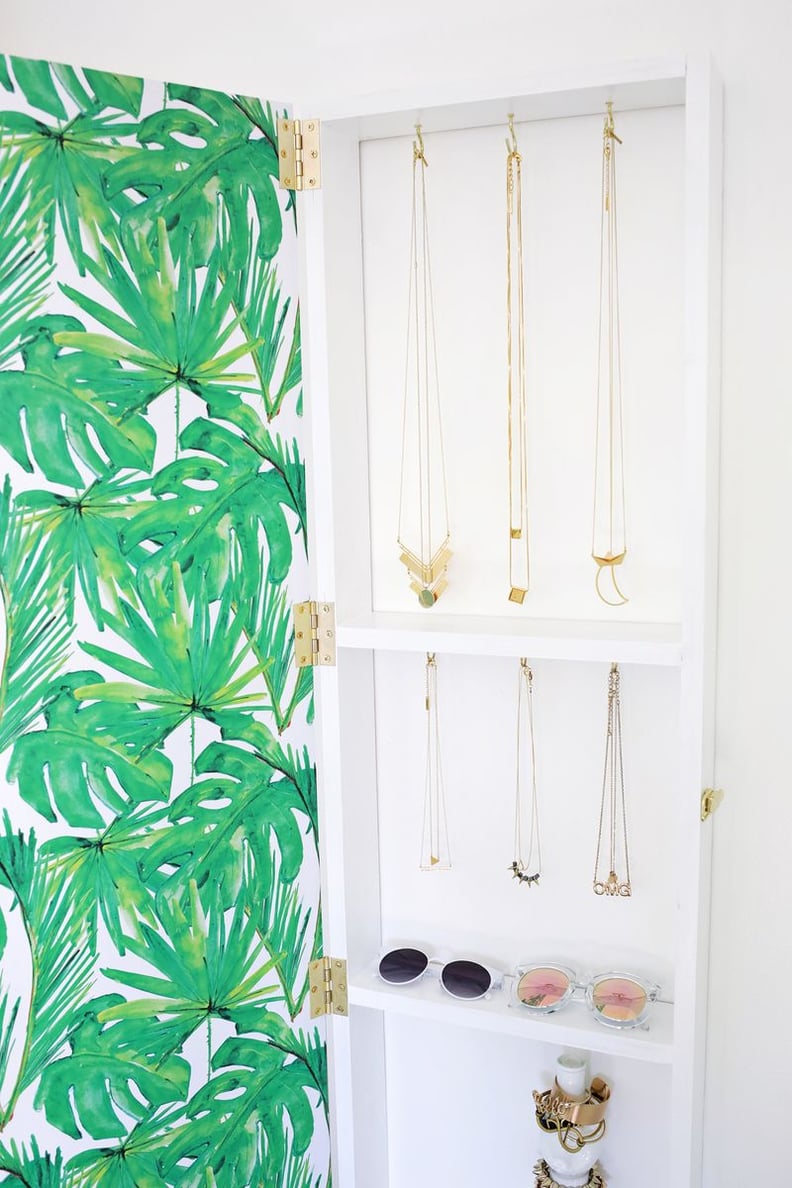 You know that inexpensive, lightweight floor-length mirror you've held on to since college? Well, pat yourself on the back for keeping it because this genius DIY jewelry cabinet needs to happen.