Cosori Dual Blaze Smart Air Fryer Review
This App-Controlled Air Fryer Has Changed My Life For the Better
As POPSUGAR editors, we independently select and write about stuff we love and think you'll like too. If you buy a product we have recommended, we may receive affiliate commission, which in turn supports our work.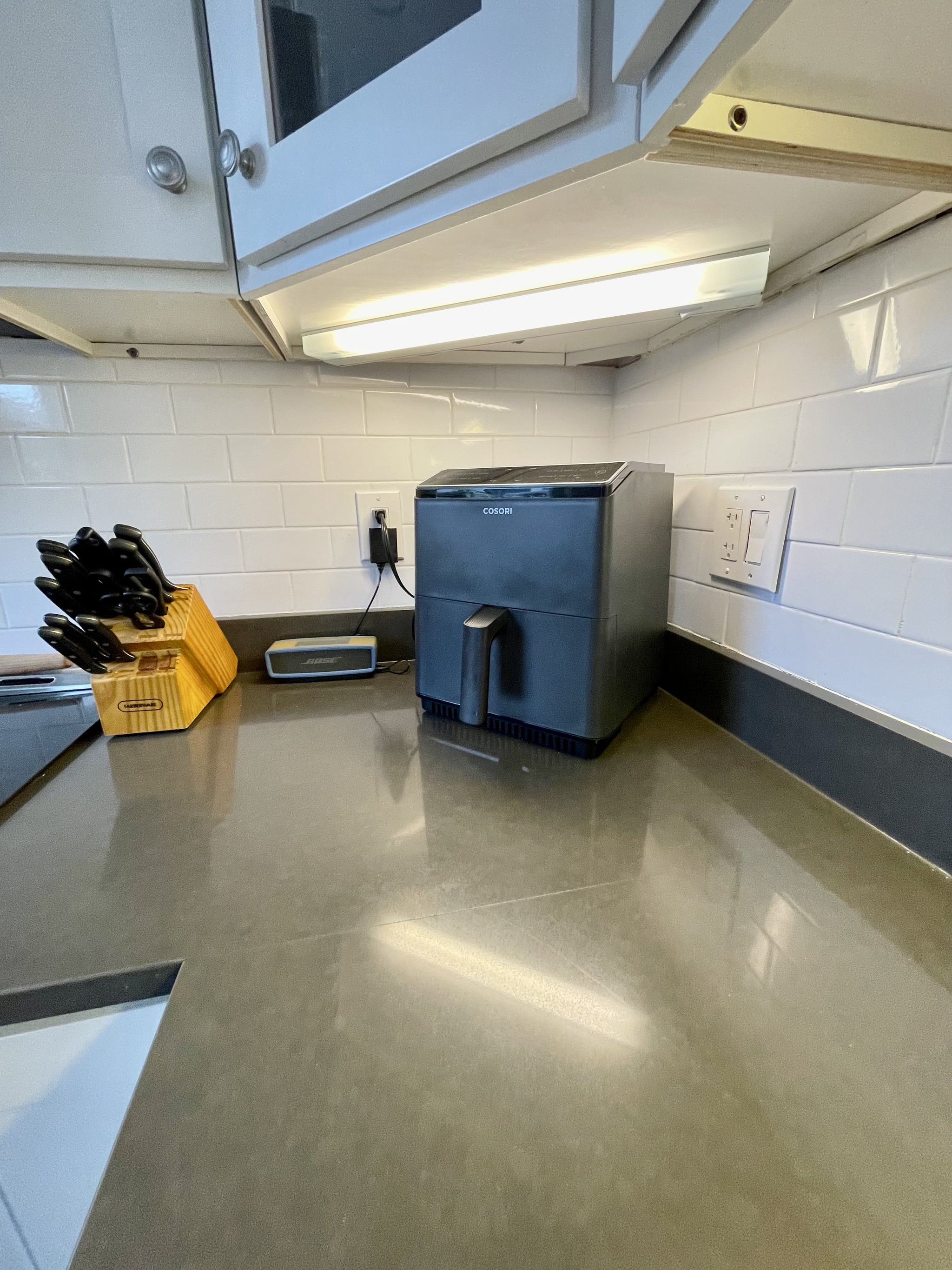 I am the queen of convenience. My makeup routine's quick, my clothes are casual, and my meals are straight and to the point. While I don't normally cook frozen meals (although that would be the speediest option), I do toss chicken, salmon, vegetables, or even my whole sandwich into an air fryer — don't knock it until you try it. I use my air fryer every day for every meal; it's a highly effective way to cook healthy food (since it doesn't require oil) and, unlike an oven, it's quick and convenient. I recently decided to upgrade my old hand-me-down air fryer to the Cosori Dual Blaze Air Fryer ($130, originally $180), and I'll never look back.
The Pros of the Cosori Dual Blaze Air Fryer
Aside from its sleek and minimal design (which I love), I'm blown away by all the gadgets and features this air fryer has to offer. With one touch, I have the ability to air fry, bake, roast, reheat, or keep something warm. And better yet, I can do it all from my phone using a fancy-schmancy app called VeSync. To be honest, I completely ignored this feature at first, but now I can't imagine life without it. Not only does the VeSync app contain dozens of easy-to-follow recipes, but it allows me to adjust the temperature of my air fryer and monitor how much time I have left without physically going into my kitchen. If I feel like roasting vegetables on a day I'm working from home, I simply pop them in, set the air fryer to "roast" at my desired temperature, and click start, and by the time I've wrapped up my latest task at work, I have perfectly cooked vegetables notified to my phone. You can even pair it to work with your Alexa or Google Assistant for added convenience. Ah, technology, am I right?
This air fryer works fast and cooks my food front and back without needing me to flip it over. Plus, its dishwasher-safe 6.8-quart basket is great for holding multiple items, like a chicken breast and a potato (or whatever you feel like throwing in there). And how could you not love the air-fryer aspect of this magical kitchen gadget? The ability to make food like french fries without using oil and having them come out crispy and golden is a pure dream.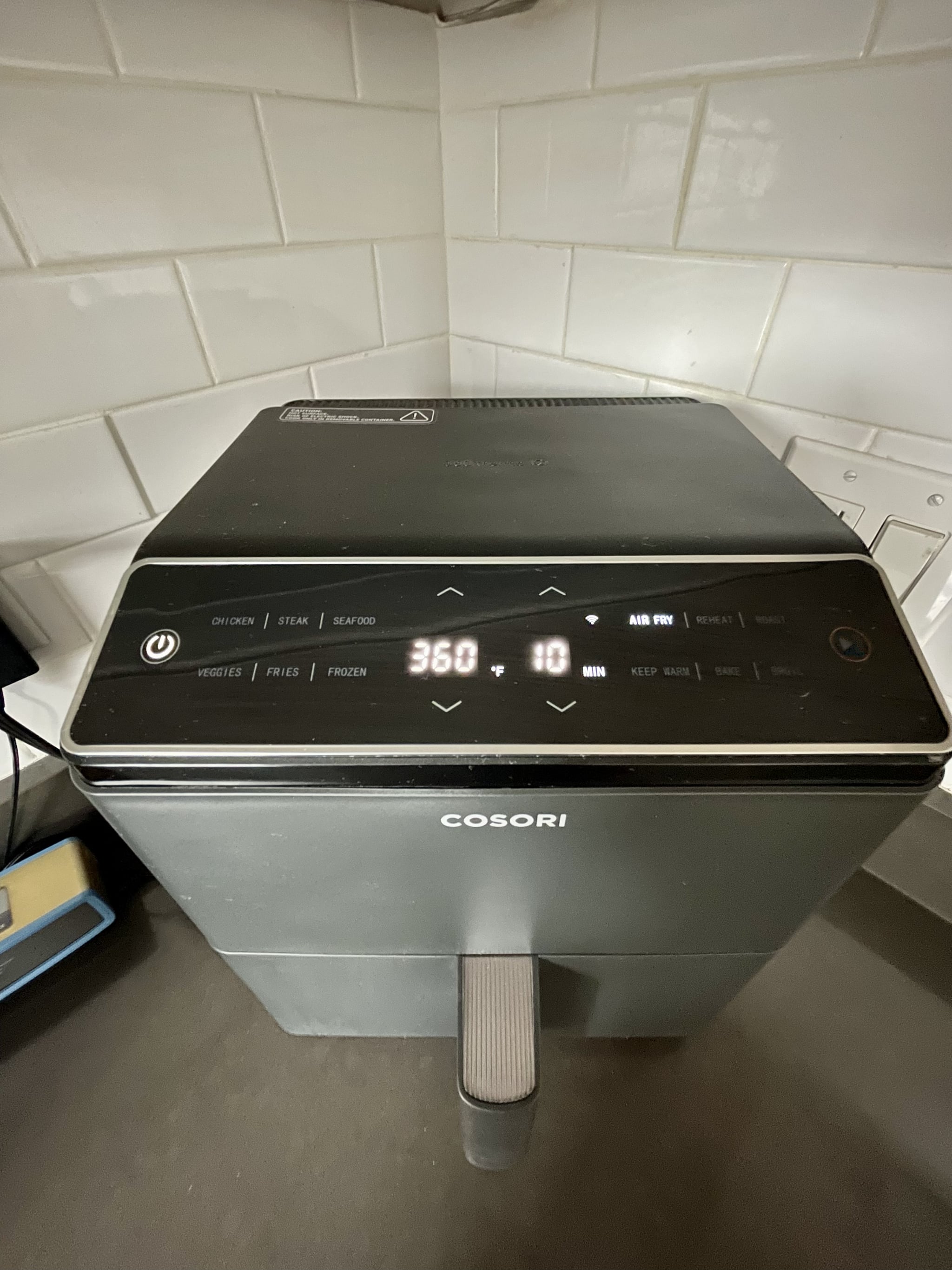 The Cons of the Cosori Dual Blaze Air Fryer
The only issue I've encountered with this air fryer is its size. It's large, and if you are tight on counter space, it's probably not in your best interest to purchase this specific model. Additionally, while I love its sleek and minimal design, it's still an air fryer — not a KitchenAid — and can be a bit of an eyesore on your countertop.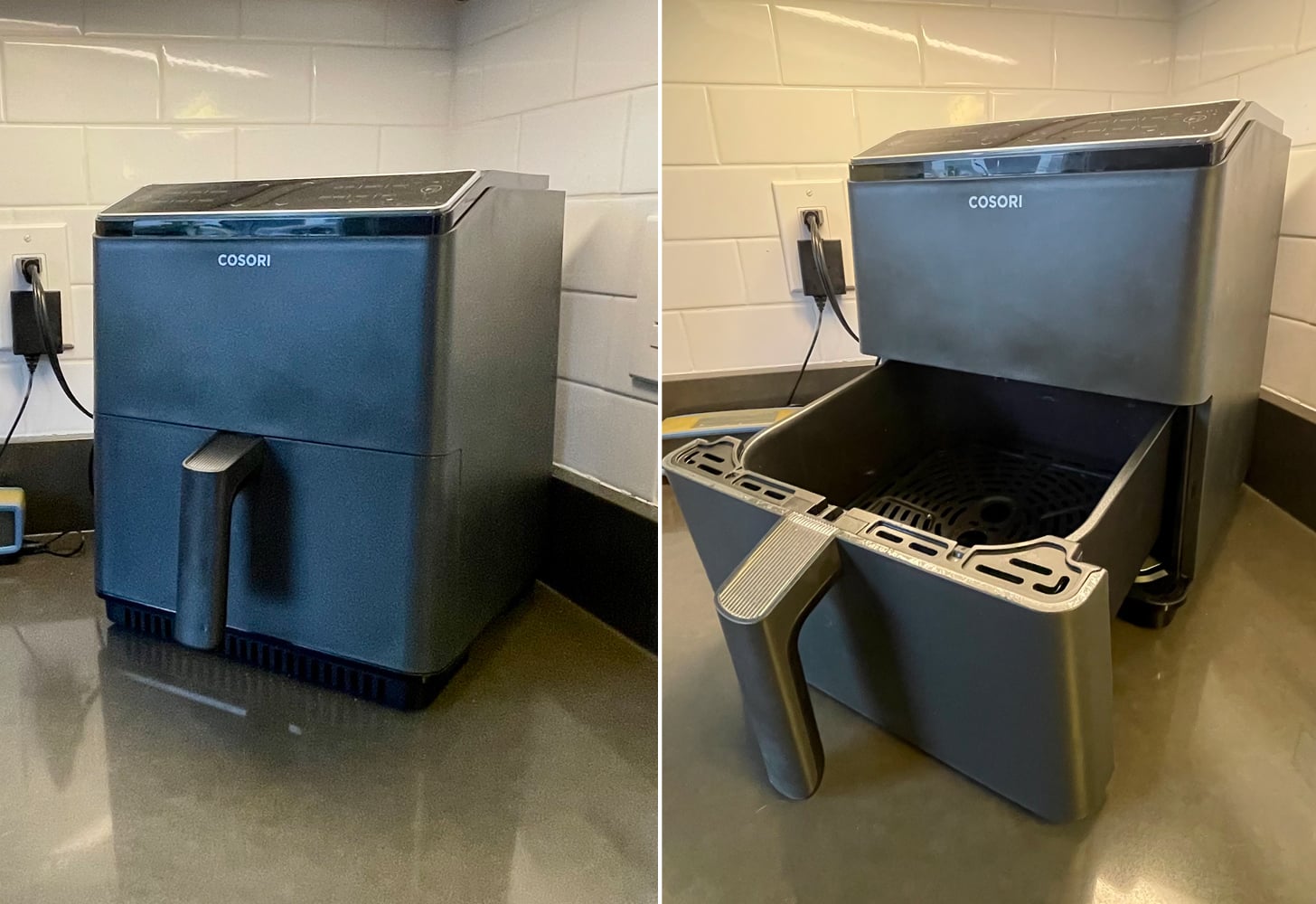 Is the Cosori Dual Blaze Air Fryer Worth Buying?
If counter space isn't an issue and you're looking for an air fryer with multiple functions and a spacious basket, this air fryer is a great option. I very much enjoy mine, and I use it on a day-to-day basis.
Rating:
Image Source: POPSUGAR Photography / Haley Lyndes