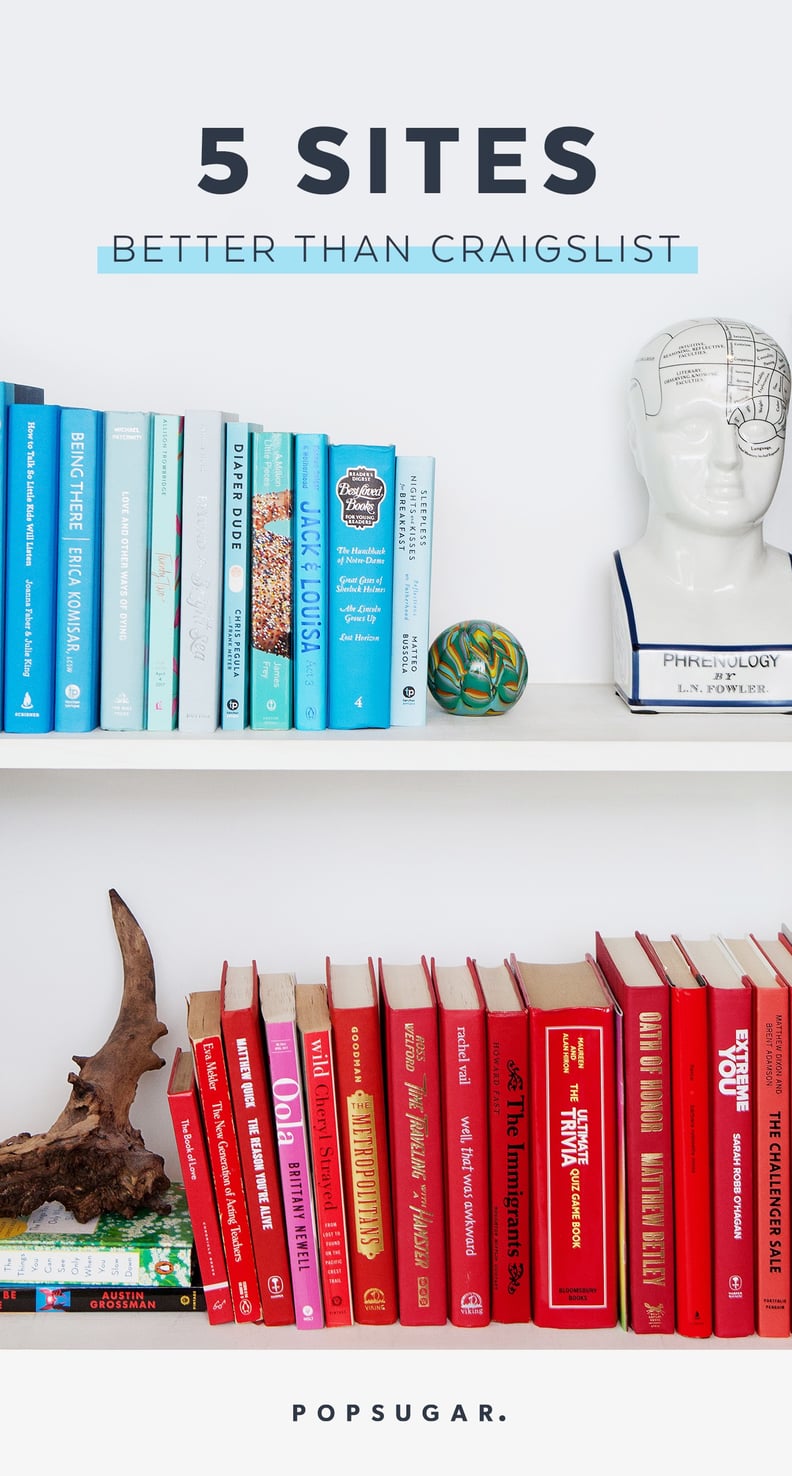 POPSUGAR Photography
POPSUGAR Photography
Craigslist has long been our go-to source for used furniture deals and secondhand steals, but there's no denying that the online classified website comes with its own set of risks, from sketchy sellers and unreliable buyers to goods that aren't all they seem. If you don't have time to pan for Craigslist gold but still want the incredible savings of gently used furniture, then you're going to love these Craigslist alternatives. Keep reading to discover the five sites that have taken the best of Craigslist, refined the process, and made it easier than ever to buy and sell online.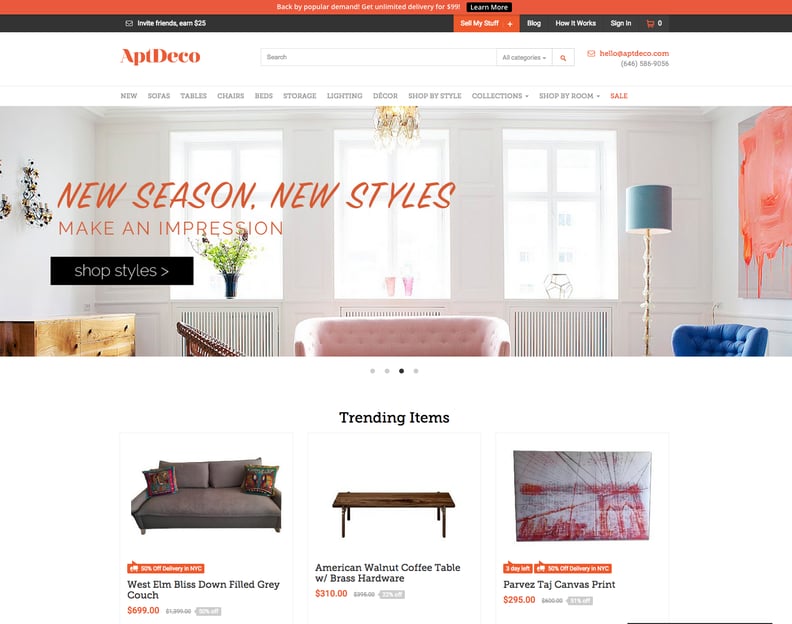 AptDeco
AptDeco is Craigslist without the risk or hassle. The used-furniture platform handles transactions from start to finish, coordinating all the details so you don't have to; they'll even enhance your post before it goes live and can arrange for items to be picked up and delivered. The service charges sellers a 14- to 19-percent fee, but most would agree that it's small compared to how much peace of mind it provides. AptDeco is only available in the New York City area right now but hopes to expand to other cities soon.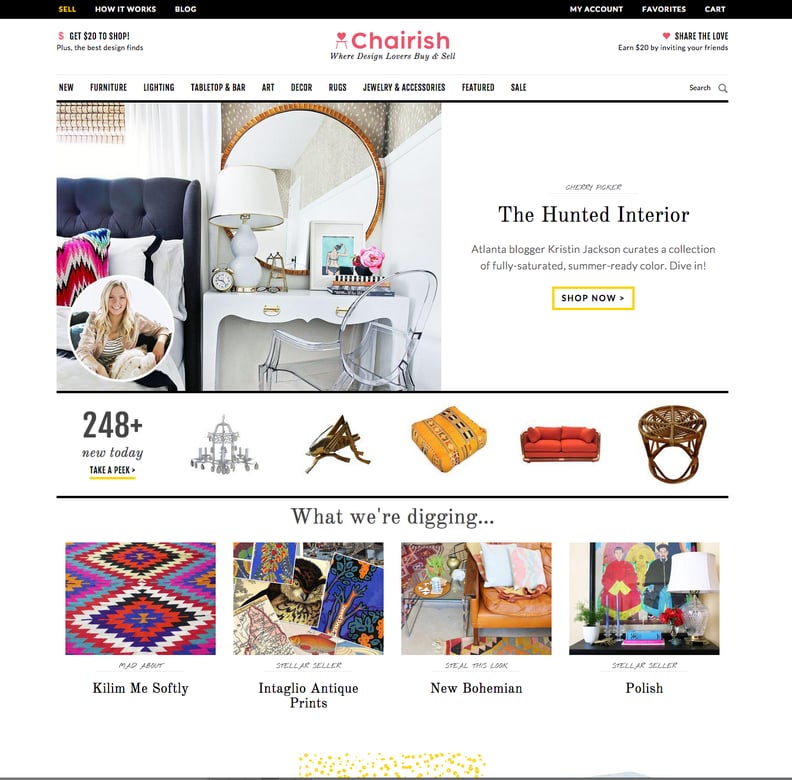 Chairish
Chairish is a highly curated, national marketplace full of vintage design pieces that will make even the most seasoned flea market shopper squeal with delight. Design-lovers appreciate the trustworthy environment, access to hard-to-find goods, and pricing, which, while still expensive, is more reasonable than what you'll find in an antique shop. Sellers, meanwhile, have the benefit of sharing their goods with prospective buyers across the country. Needless to say, shipping can be steep depending on the size and location of an item.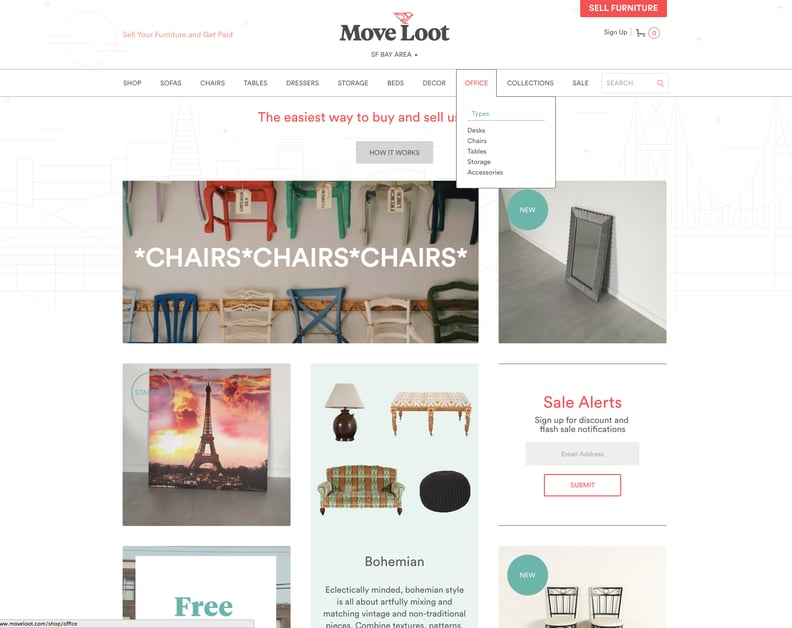 Move Loot
A one-stop shop for buyer and seller, this secondhand furniture site is the lazy man's Craigslist. Move Loot will actually pick up the item you're trying to sell from your home, photograph it, and create and manage a listing all in-house. When the item sells, they'll deliver it and set it up in the buyer's home. Talk about easy!