9 Ways to Display Your Couple Photos That Won't Make You Gag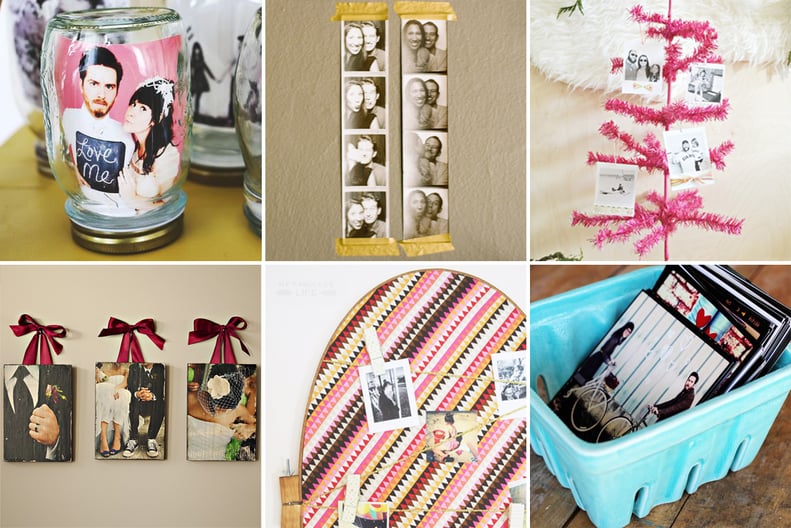 When you're in love, you want to share the photographic evidence. So whether you're wondering what to do with that perfectly timed candid of you and your significant other looking oh so in love or looking for a way to share the overflow of your romantic wedding photos, we've got some out-of-the-box display ideas for you.
Try displaying your couple images . . . Sources: A Beautiful Mess, My Fabuless Life, PhotoBarn, and photo by Laura Catherine Photo via Style Me Pretty
01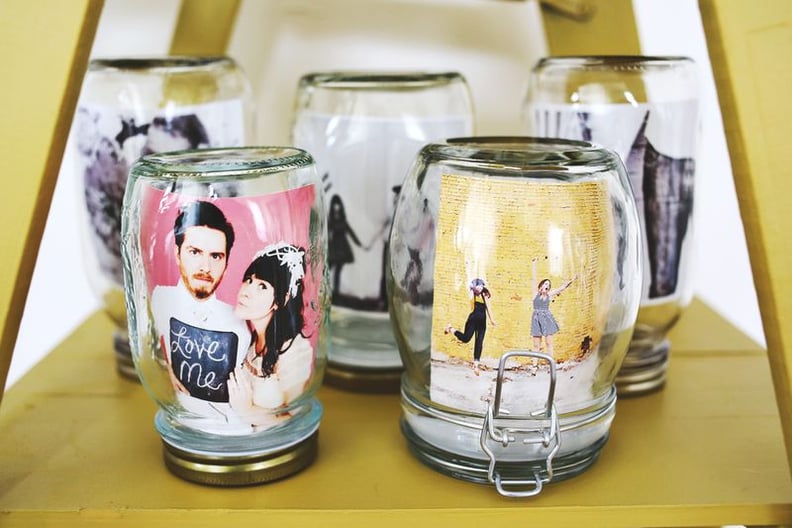 Placed in Mason Jars
Looking for a quick and easy DIY? Prop your favorite snapshots within an upside-down mason jar for a playful photo display.
02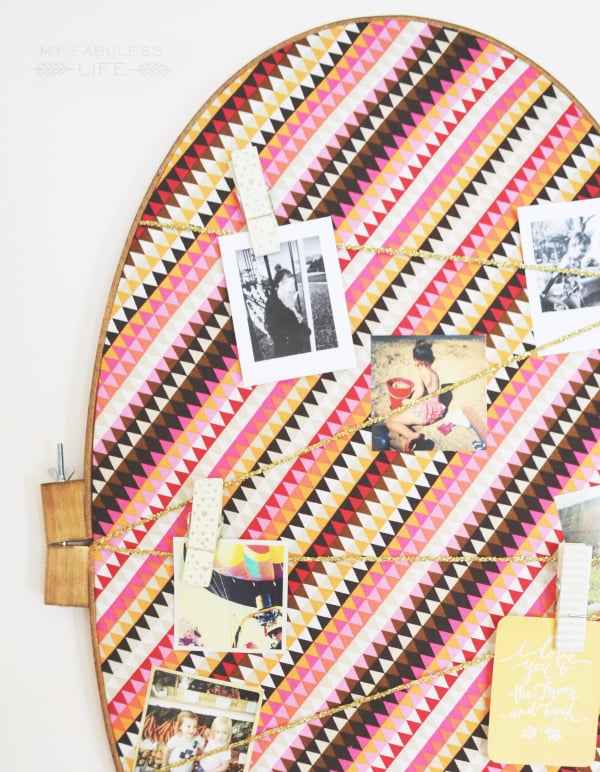 Pinned to an Embroidery Hoop Bulletin Board
Guests won't know what to look at first: the adorable, old-fashioned embroidery hoop hanging on your wall or the romantic pics pinned to it!
04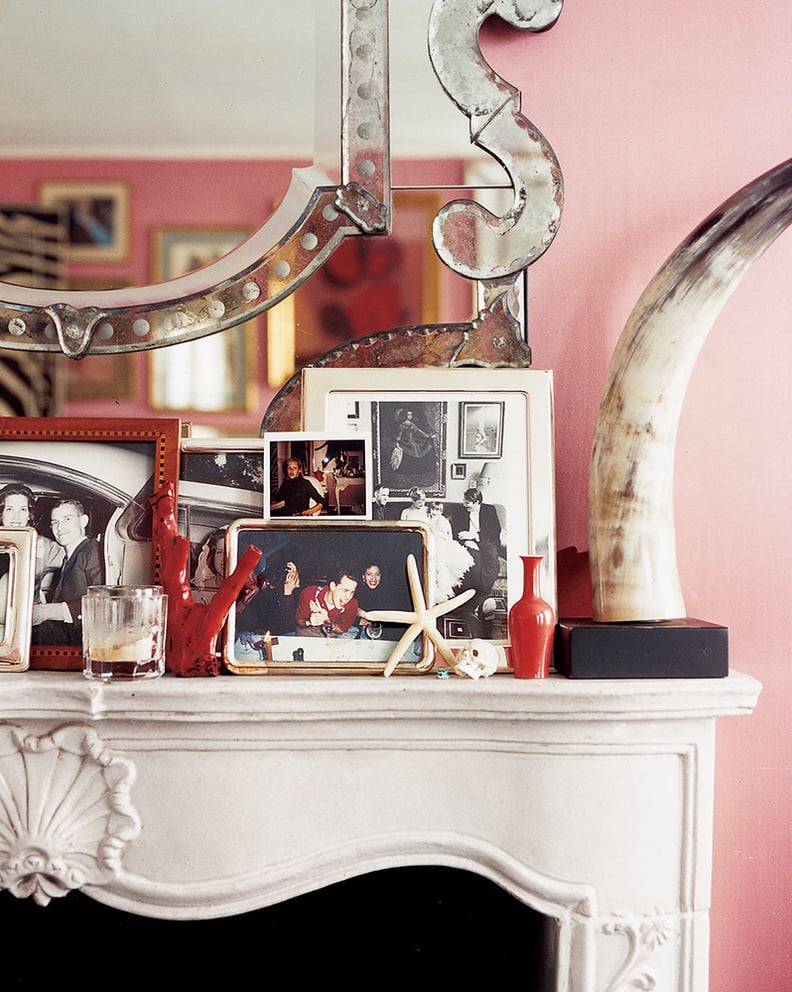 Layered on the Mantel Top
We're not one for clutter, but we support a stylish feast for the eyes. Your guests will feel like they've known you for years with just one glance at the mantel when you top it with layers of loving photos and meaningful knickknacks.
05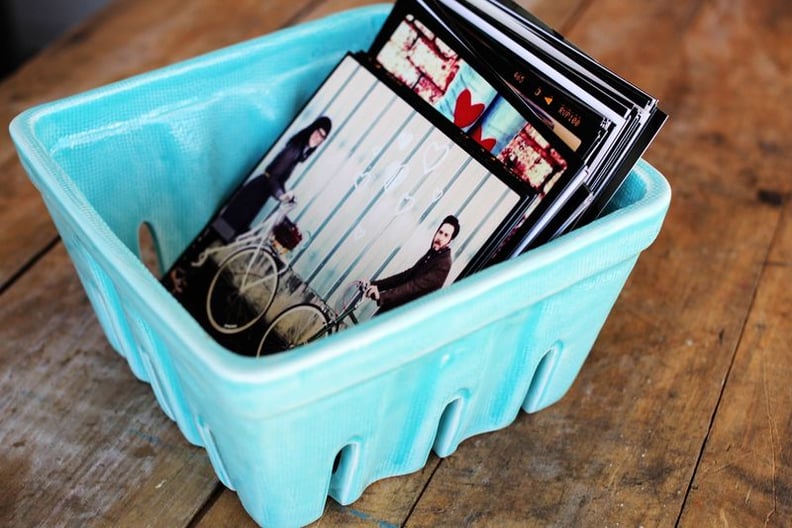 Stacked in a Ceramic Farmers Market Basket
Have an overflow of snapshots from your romantic vacation or big day? Instead of exhausting yourself by framing each one individually, stack them in a charming ceramic farmers market basket where friends and family can flip through them at their leisure.
06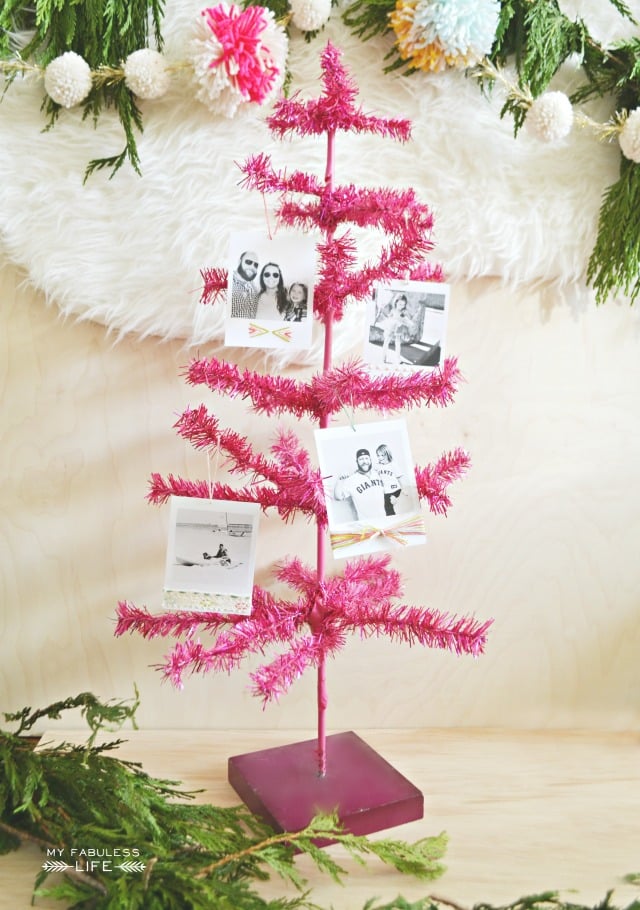 Hung as Ornaments
Whether hanging from a tree or the ceiling, photo ornaments are a fun and frameless way to share your favorite romantic moments.
07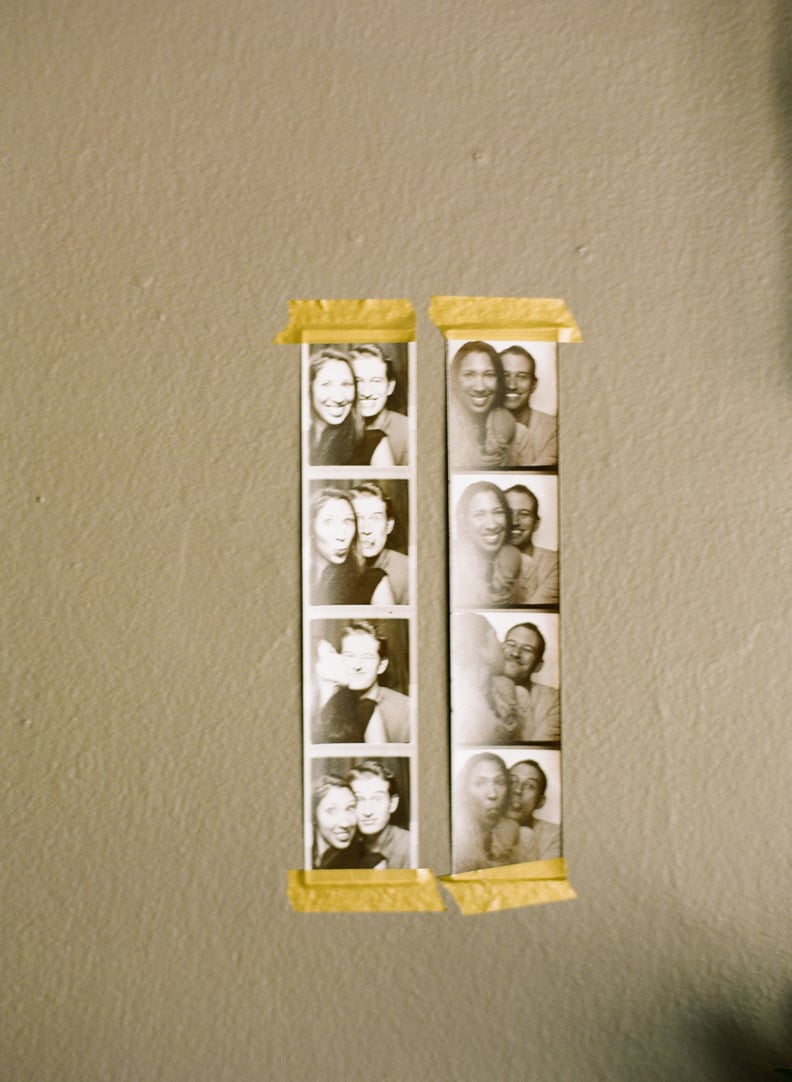 Taped to the Wall in Photo Strips
Finally, a cute way to share those adorable photo booth pics! Keep it casual and secure the photo strips to the wall with painter's tape so as not to damage the wall. Photo by Laura Catherine Photo via Style Me Pretty
08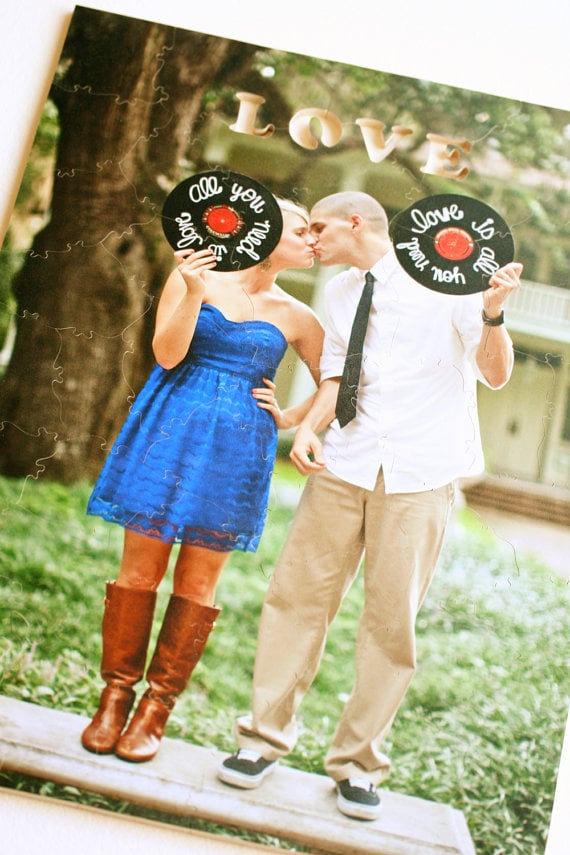 Broken Apart as a Puzzle
Your favorite moment can be your favorite game when you order a custom photo puzzle from BellaPuzzlesToo (from $145). Place it on a coffee table, or bring it out for some entertainment!
09
Mixed Into a Vignette
An antique map of your hometown, copies of your favorite books, a giant metal initial, and your lovey-dovey family photo. Your snapshots will take on new meaning when placed within a personalized vignette.
10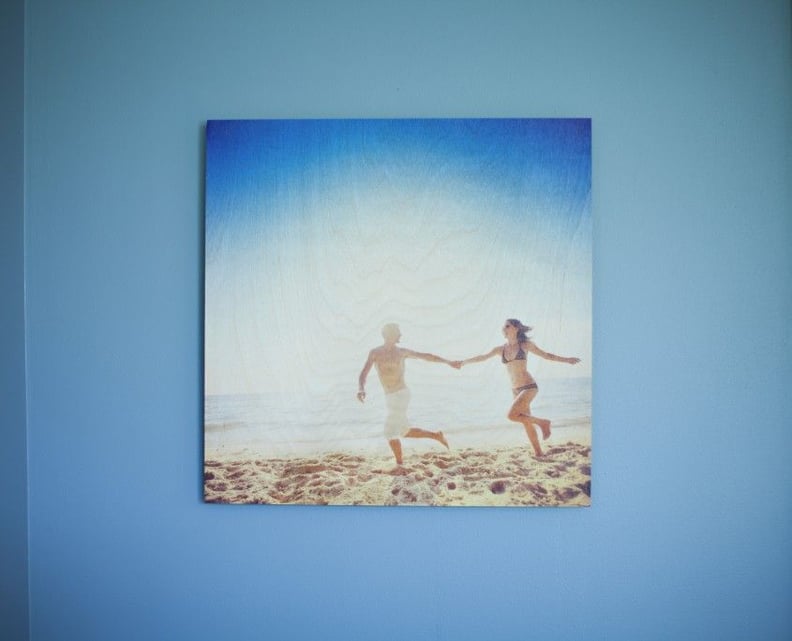 Mounted as a Wood Print
For a dramatic, drop shadow effect, have PhotoBarn create a wood print (from $19, originally $45). They mount your image on a birch panel and then secure it to a wooden frame. It's more interesting than a typical photo paper print and guaranteed to jump off your wall!