The 2 Home Items Diane von Furstenberg Can't Live Without

No one knows great style better than Diane von Furstenberg, so when the iconic fashion designer entered the home realm last year (with a line of printed fabrics for Kravet and, more recently, rugs for The Rug Company), interior design fans everywhere could be heard cheering.
Elle Decor recently caught up with the arbiter of style, and you're going to want to read what she had to say! Check out her home design advice below, and get the full story on Elle Decor.
If home decor isn't practical, then there's no point


A home must be more than beautiful. Diane explains, "An interior has to be inviting, reassuring, happy, and pleasant, but most important, it should be comfortable."


Every room needs a big sofa and huge table


The more surfaces to sit and work on the better, according to Diane: "I love big sofas and huge tables. The one in my office is by Ruhlmann, and it's humongous. I use it for drawing, reading, and meetings."


Architecture and design from the 1930s and 1970s will always be in style


"The 1970s is one of those decades that never goes out of style. It's like the 1930s, when design and architecture went minimalist, but in a good way. Perhaps both those decades were times of freedom — before the war and before AIDS. "


Nature is the best inspiration


Diane finds inspiration everywhere outdoors. She explains, "I always have my camera with me. I'm a big hiker, so a lot of my inspiration comes from nature. That is where you find the most beautiful patterns — sky, leaves, bark, and sand."


Even the most rundown spaces have potential


Not only was Diane a driving force in the transformation of an abandoned strip of elevated train tracks in Manhattan into High Line park, but she also moved into the Meatpacking District long before it was fashionable. "I bought a little carriage house on West 12th Street. The neighborhood was full of butcher shops and drag queens. We fought to preserve it so no one could touch the old brick buildings."


If something works, keep doing it


With her iconic wrap dress celebrating its 40th birthday and many of her signature prints being repurposed onto carpets and home fabric, Diane knows the value of sticking with a good thing.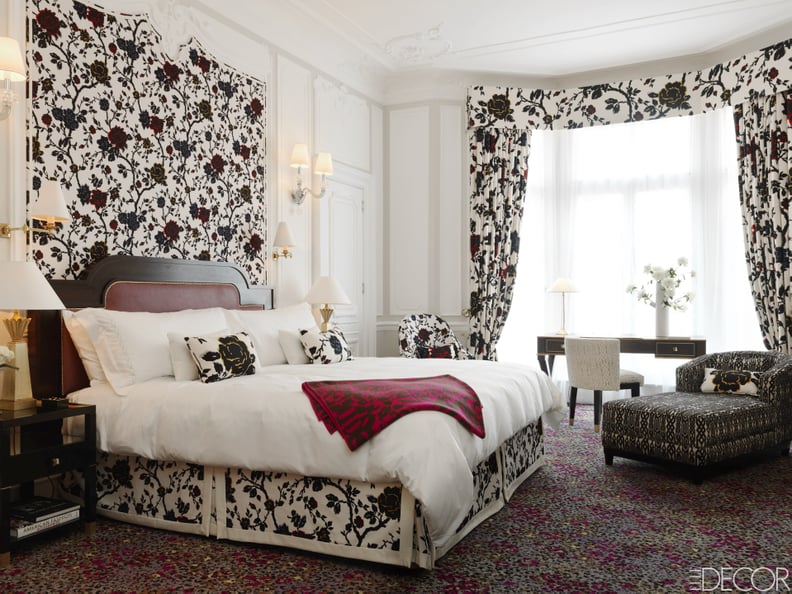 Diane designed this suite in Claridge's hotel in London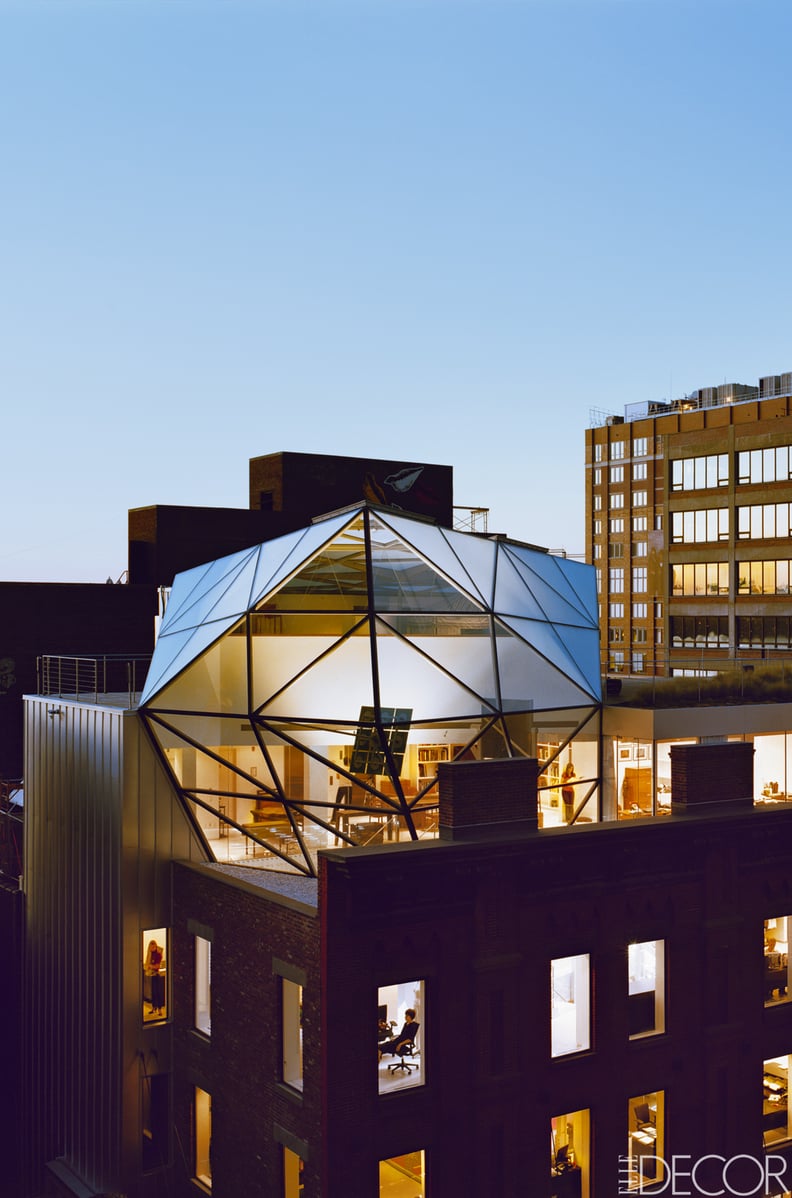 This glass bubble atop DVF's New York City headquarters is where Diane sleeps when she's in town.