Come Spring, when the last of the Winter snow has melted away, it's easy to look at your bare, rundown deck and feel hopeless about the space ever being useable. After the first Winter in their home, interior designer Sarah of Sarah M. Dorsey Designs and her husband David looked at their deck and saw a mess of peeling paint, algae stains, and splinters. Instead of giving up, however, they decided to roll up their sleeves and give the space some serious TLC and a stylish overhaul.

The first step was to restore the deck. They pressure-washed, sanded, and stained the deck all on their own, renting the supplies they didn't have from Home Depot. Next, they replaced in the inefficient and bulky horizontal railings with cable railings. To save money, they forewent the expensive cable system kits, purchasing the materials piecemeal, and created the look themselves.

Sarah always wanted a hanging bench, so they DIYed one themselves out of pressure-treated wood and rope. To support the bench, they constructed an atmospheric pergola and suspended the bench from it using cables wrapped in rope — seriously clever, right!? The final step was throwing down an all-weather carpet and arranging extra seating and accent tables for entertaining.

The final result is a private backyard oasis that rivals any five-star hotel. Take in all the gorgeous details by clicking through the gallery.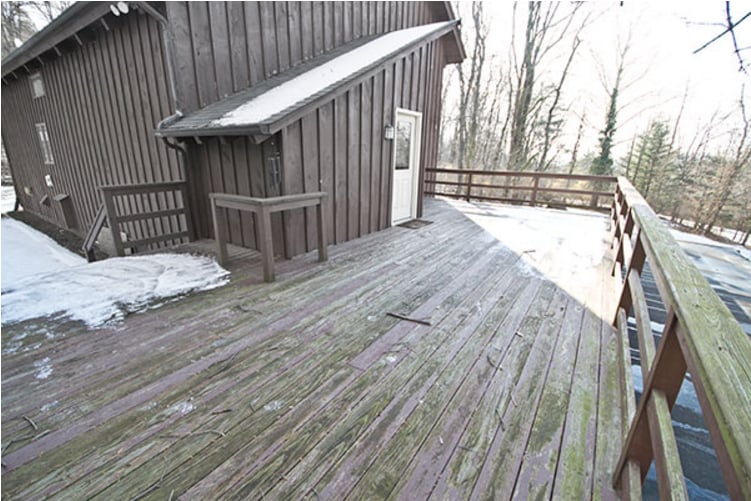 Before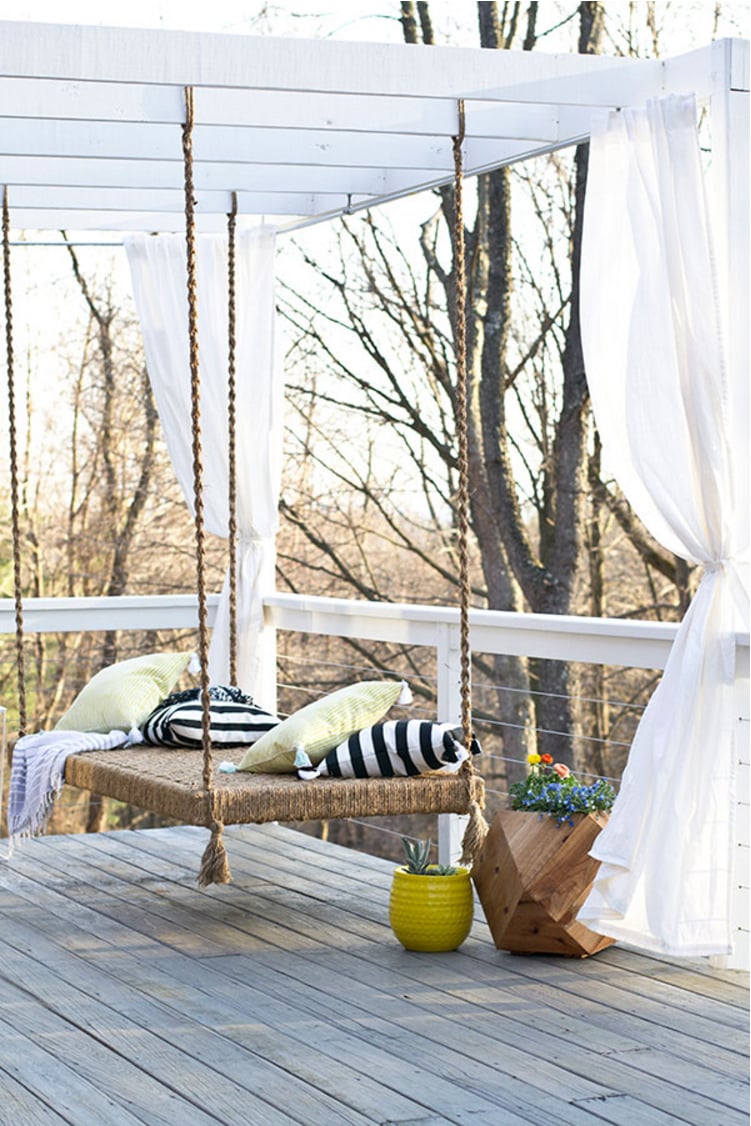 After