If you're dying to refresh your space but don't have the funds to buy everything on your wish list, try your hand at a few DIYs. The best projects are easy enough to tackle over the weekend but polished enough to masquerade as store-bought pieces. We've gathered a list of our favorite Fall-ready home projects that won't dip into your morning PSL budget.
01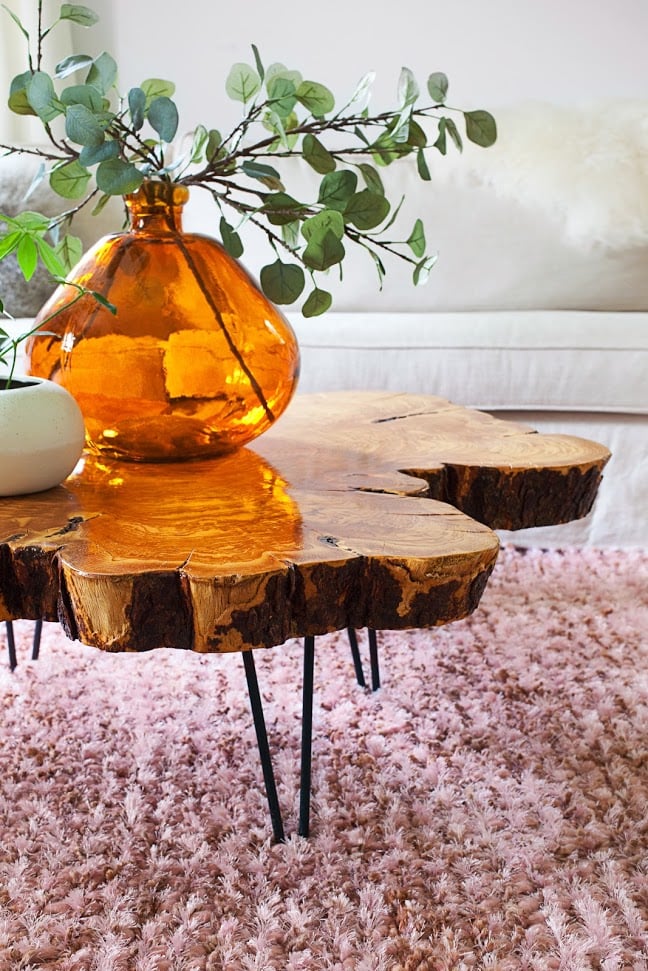 Live-Edge Coffee Table
The organic edges and patterns found in tree slices make them ideal for statement furniture. Save loads of money by making your own DIY live-edge coffee table.
02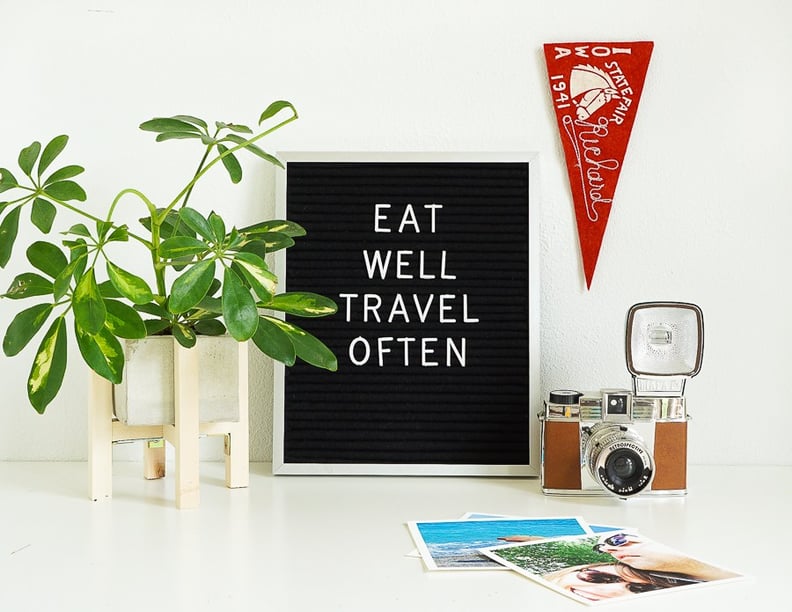 Vintage-Inspired Letter Board
If you follow HGTV Fixer Upper host Joanna Gaines on Instagram, you've probably noticed her love of vintage letter boards.
03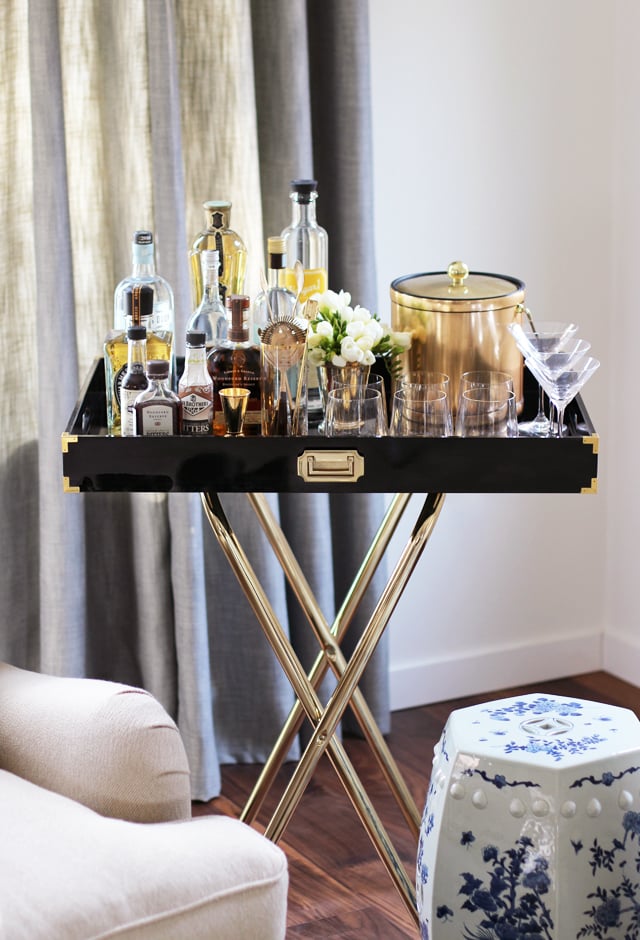 Bar Tray
Once the weather becomes less forgiving, sprucing up your home bar to avoid a night out becomes even more appealing. While purchasing a bar cart can be a big investment, you can also DIY a bar tray that looks just as polished.
04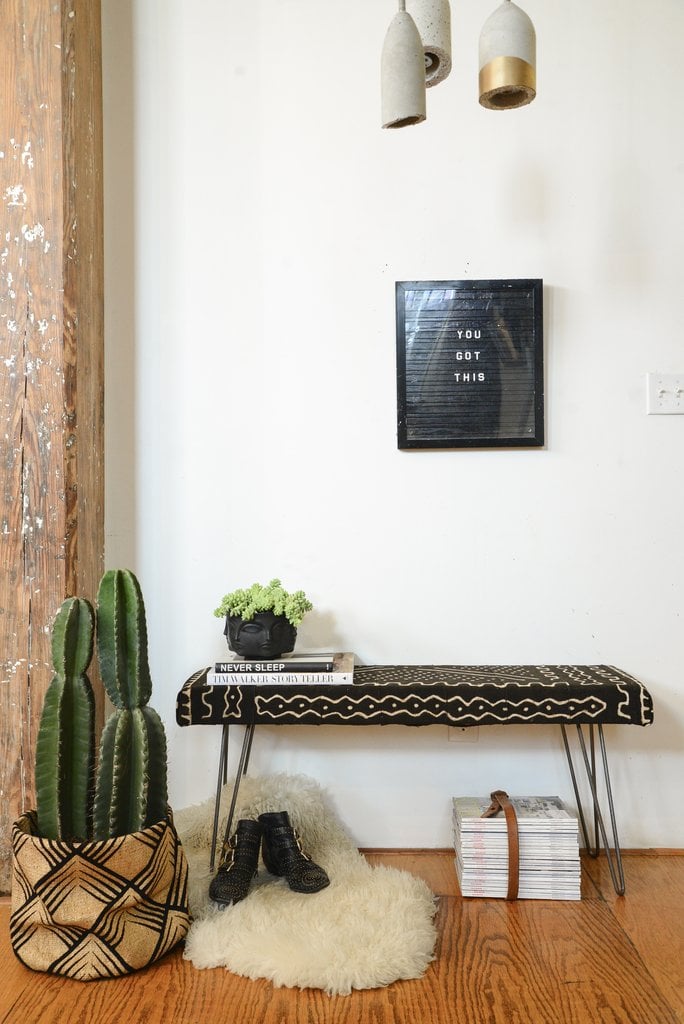 Upholstered Bench
You don't realize how handy an entryway bench is until you have one. Save hundreds by creating a DIY upholstered bench to serve as a cushy spot where you can put your shoes on before leaving or place your belongings when you walk through the door.
05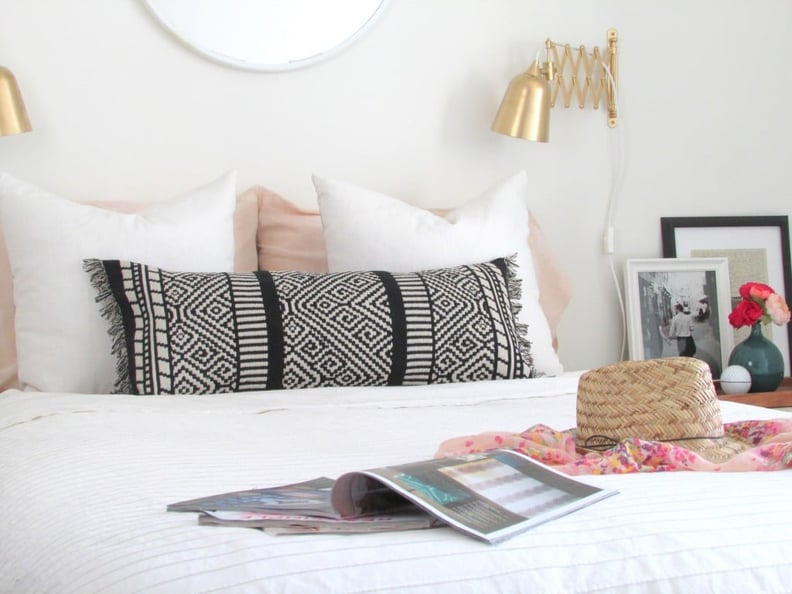 Lumbar Pillow
A lumbar pillow can be the perfect addition to a cozy, well-layered bed. Learn how to
DIY your own lumbar pillow using an inexpensive table runner.
06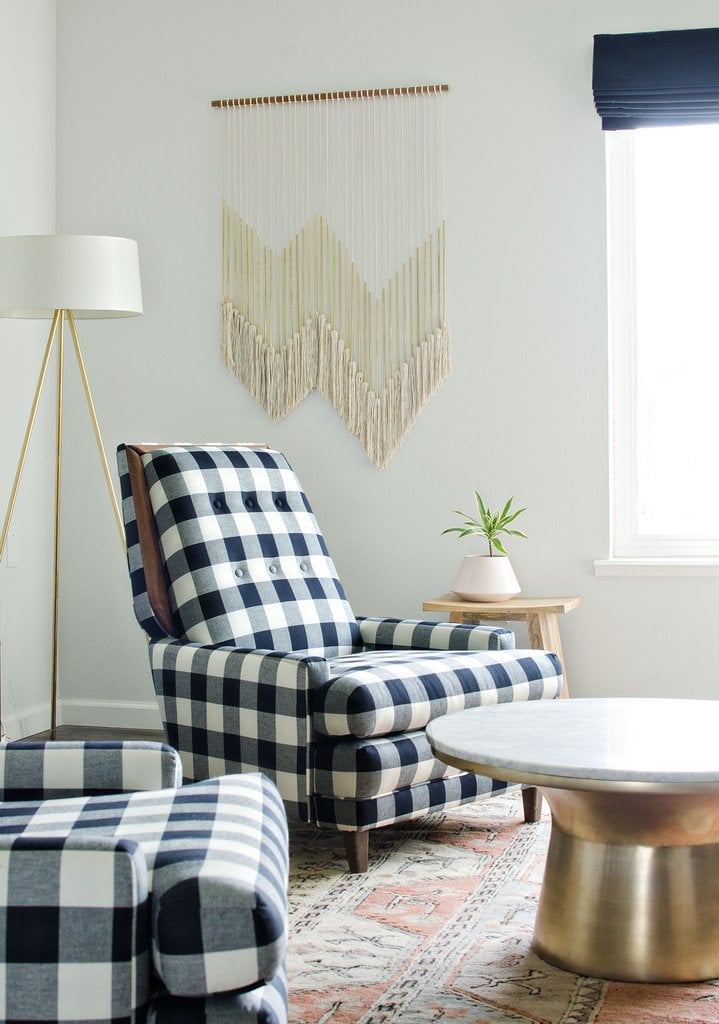 Boho Wall Hanging
Step up your wall decor game with something soft and textural, like this DIY wall hanging.
07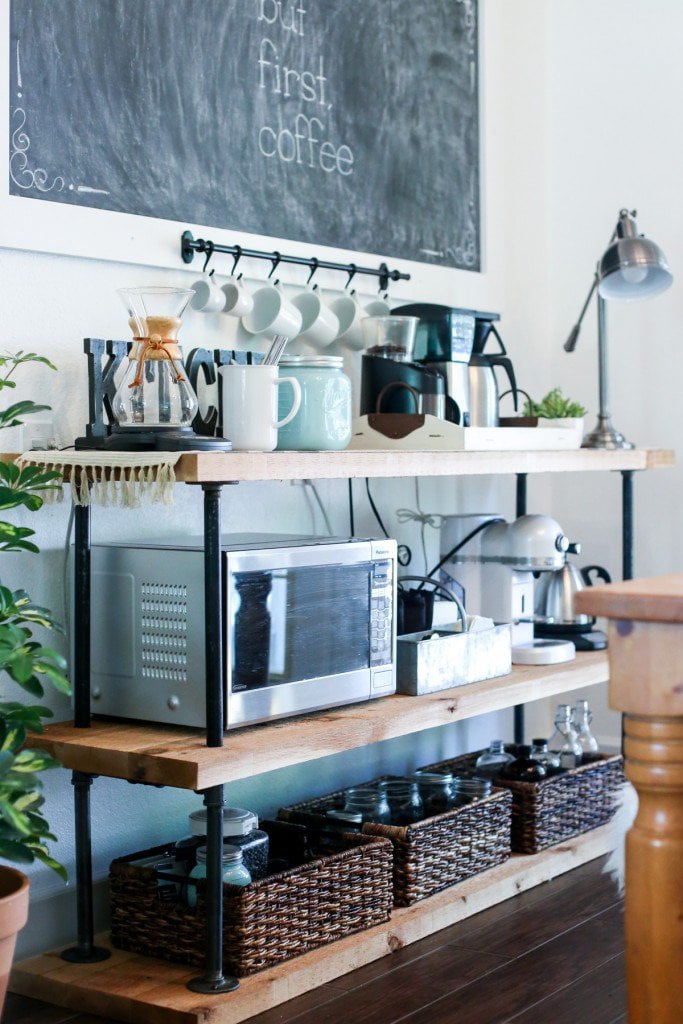 Pipe Shelves
Just imagine the cappuccinos you'd be inspired to whip up if you had your own coffee bar station, set up on these DIY pipe shelves.
08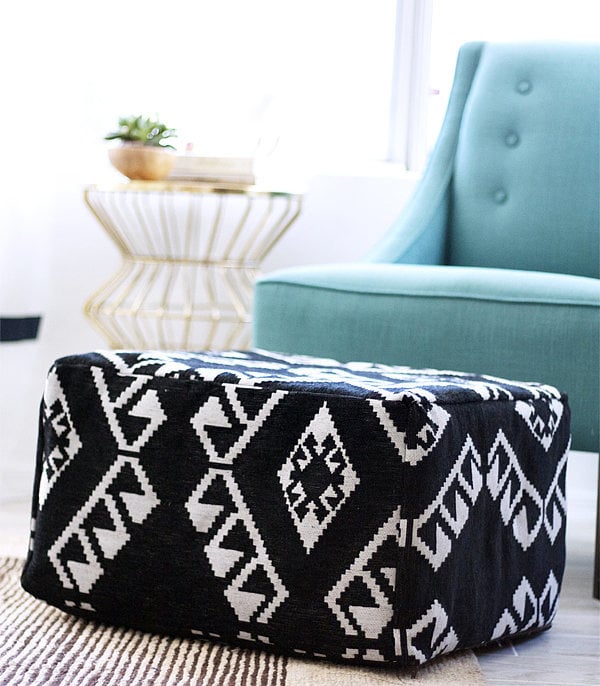 Ottoman
Having a place to kick your feet up is essential during nesting season. This DIY ottoman is actually a clever Ikea hack.
09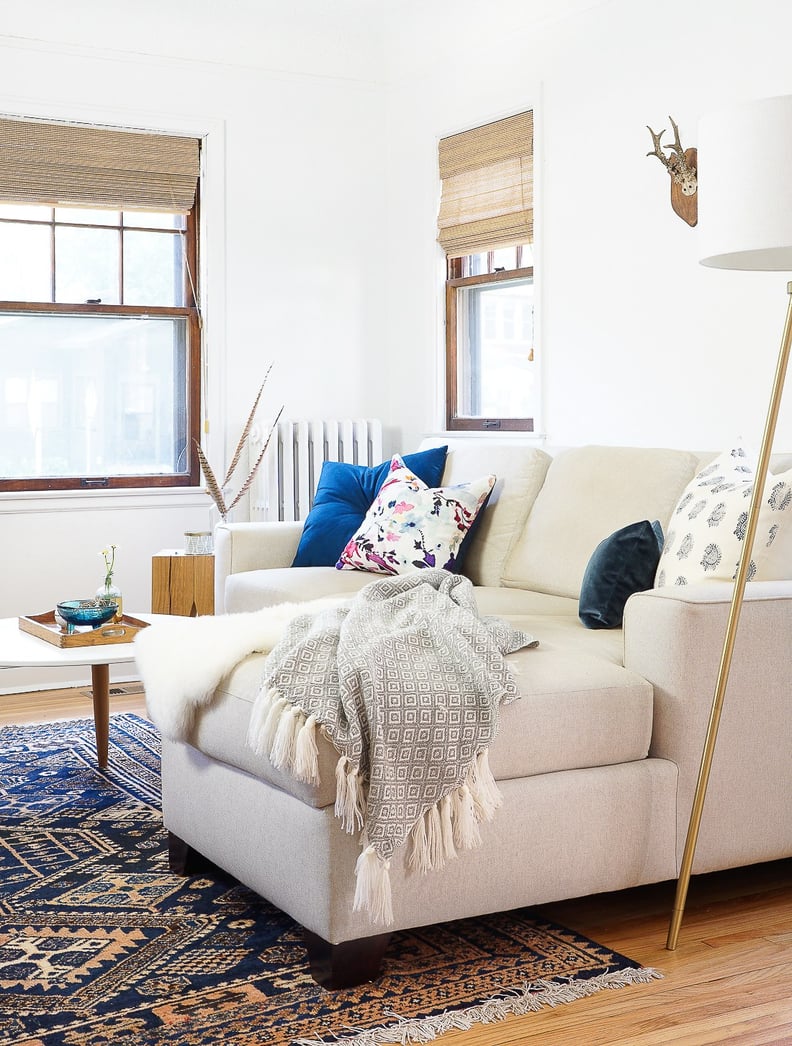 Woven Shades
If you've ever gotten a quote for installing custom blinds, you know it can be devastatingly pricey. Instead of paying hundreds of dollars per window, pay around $14 with this tutorial on how to cut down woven window shades to size. The textural look will only add to your home's cozy atmosphere.
10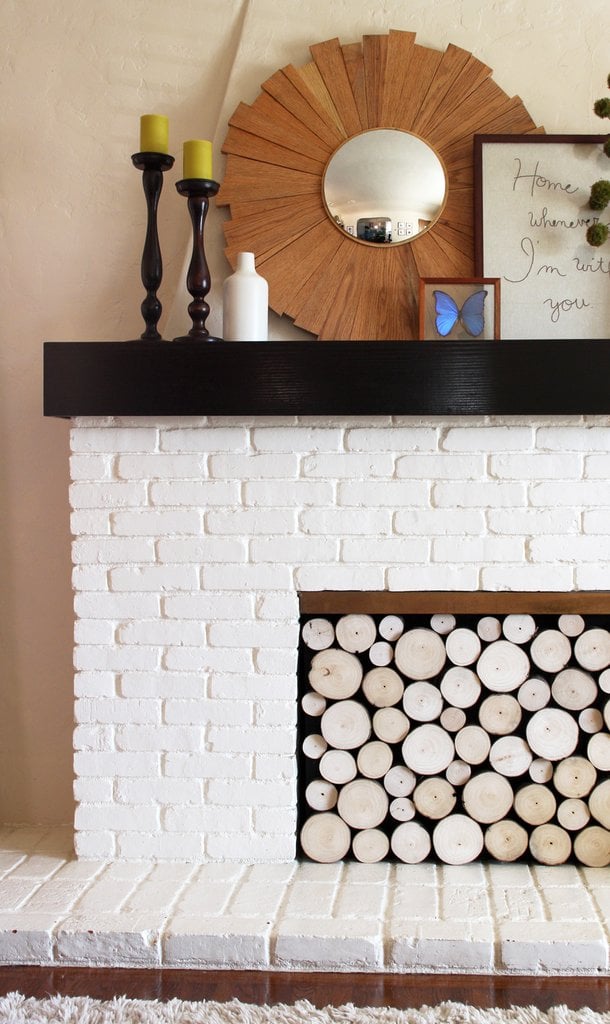 Faux-Log Fireplace Screen
Love the warm look of perfectly stacked logs in a fireplace, but can't imagine having to remove the meticulously stacked pile anytime you want to light a fire? The secret is in this DIY faux-log fireplace screen.