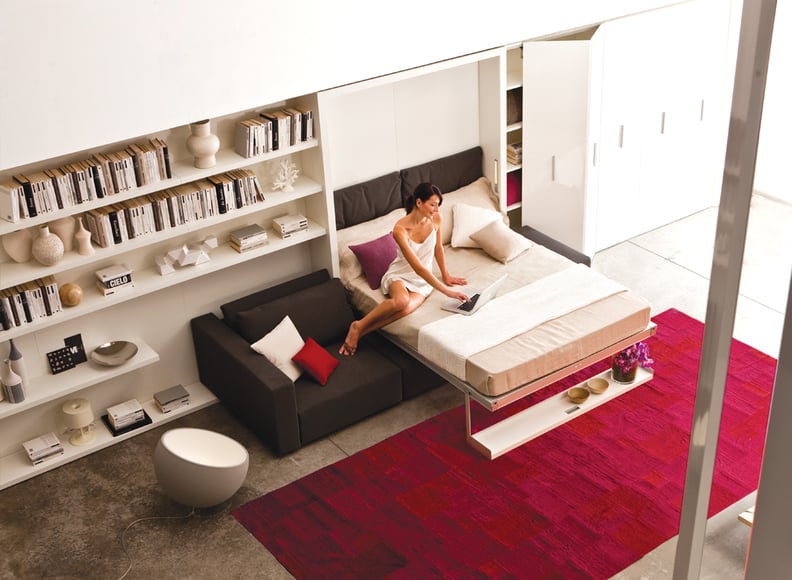 When Imgur user AvalonAwoken figured out how to re-create Resource Furniture's high-end Murphy bed from Ikea parts, we couldn't help but take notice. How on earth could someone hack a $6,500 deluxe Murphy bed for only $1,800 (and include a sofa)? You're about to find out! Source: Resource Furniture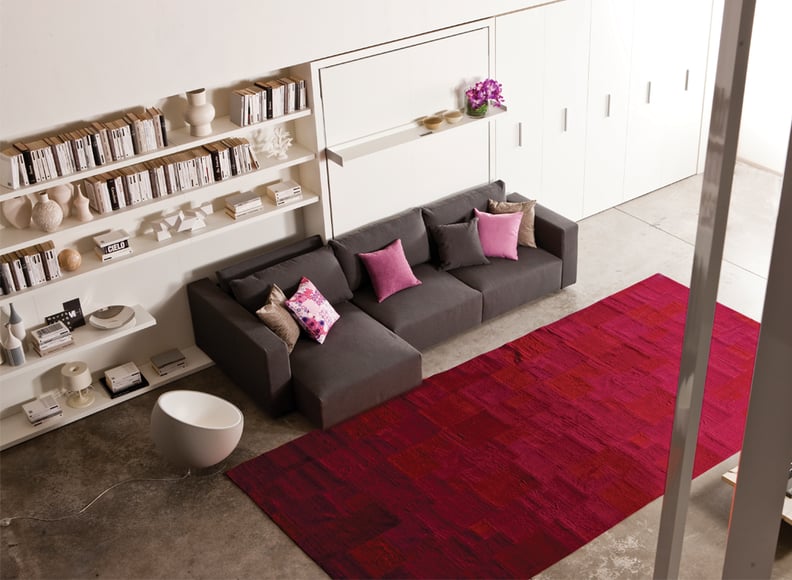 While Resource Furniture doesn't list prices on its website, the starting price for its Swing design was quoted at $6,500.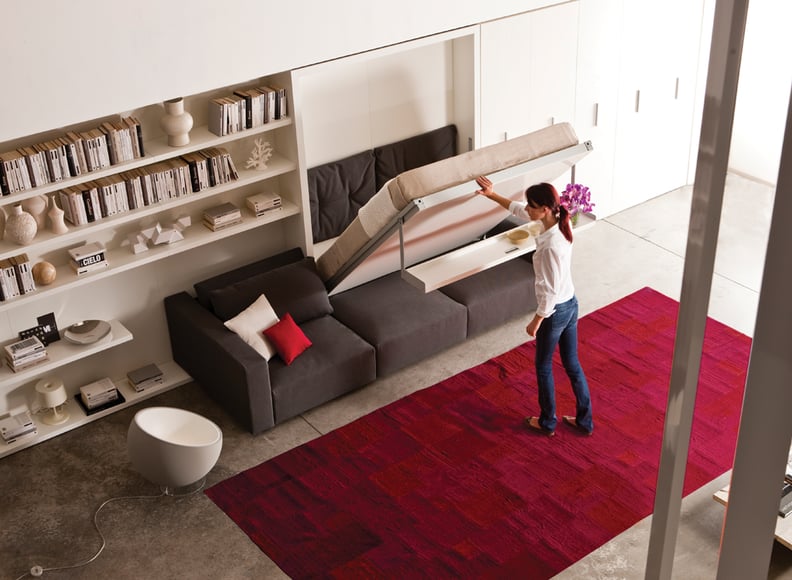 The sofa's top cushions can be removed, making it easy to pull the wall bed unit out over the sofa.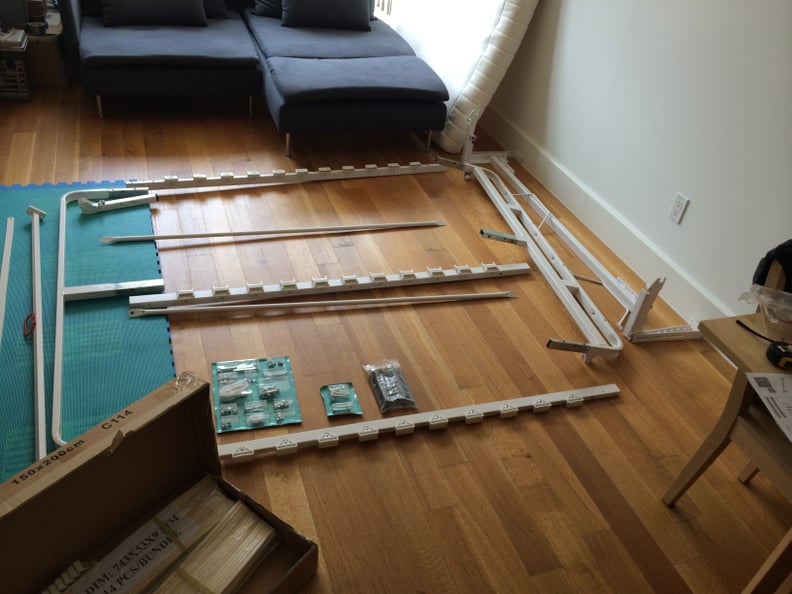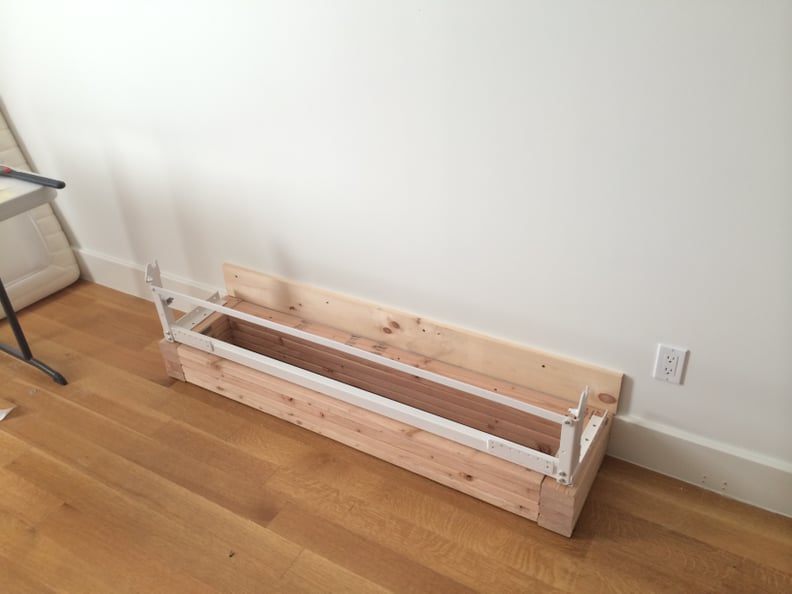 To ensure that the bed can fit over the sofa, you'll want to build a 2-by-4-foot frame and mount the Murphy bed hardware to that instead of the baseboard.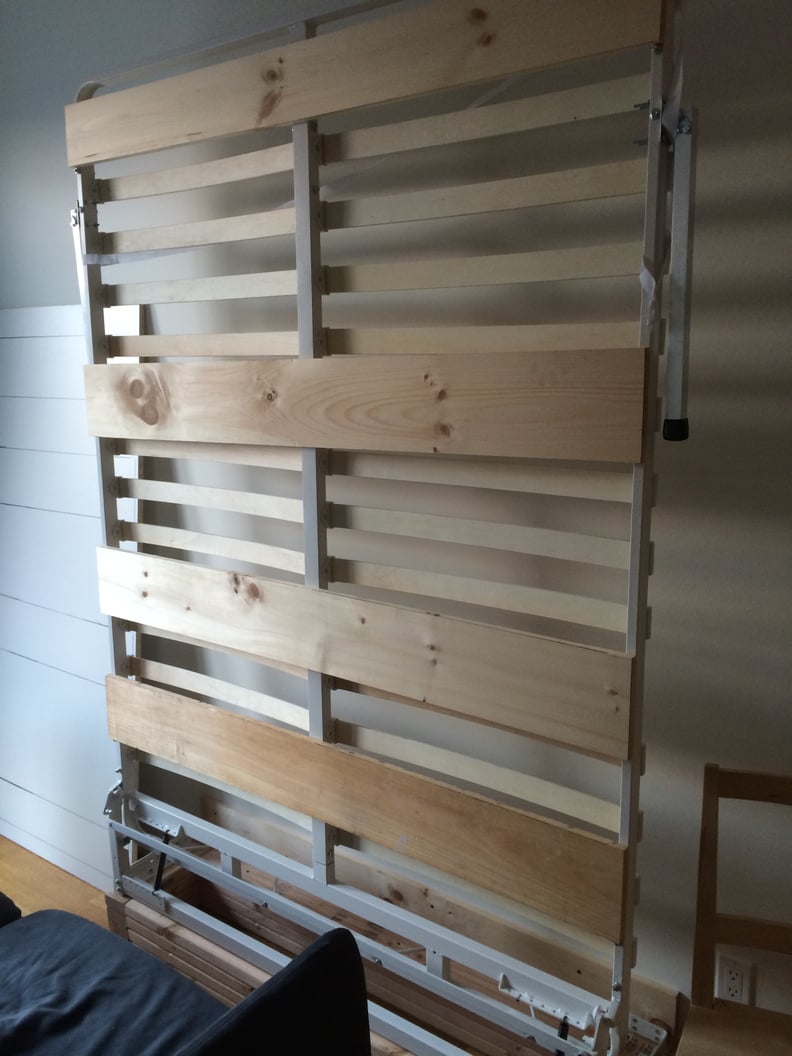 To make the bottom of the bed less of an eyesore, add wooden slats and attach panels.
From there, you can hang art to fully camouflage the bed. It can easily serve as a living room during the day . . .