This No-Sew DIY Pillow Is as Adorable as It Is Easy
Candles, planters, wallpaper — it seems like pineapples are everywhere! If you want to add a touch of the fun fruit to your decor, all you need are a few simple craft supplies to create a cute pom-pom pillow. Pom-poms come in a variety of colors, so you can stick with the traditional pineapple motif of yellow and green, or choose another bright color combo. I topped my pineapple with pink since it's the perfect complement to yellow. Scroll through to see how to create an easy pom-pom pineapple pillow that will instantly make your bed or couch more interesting!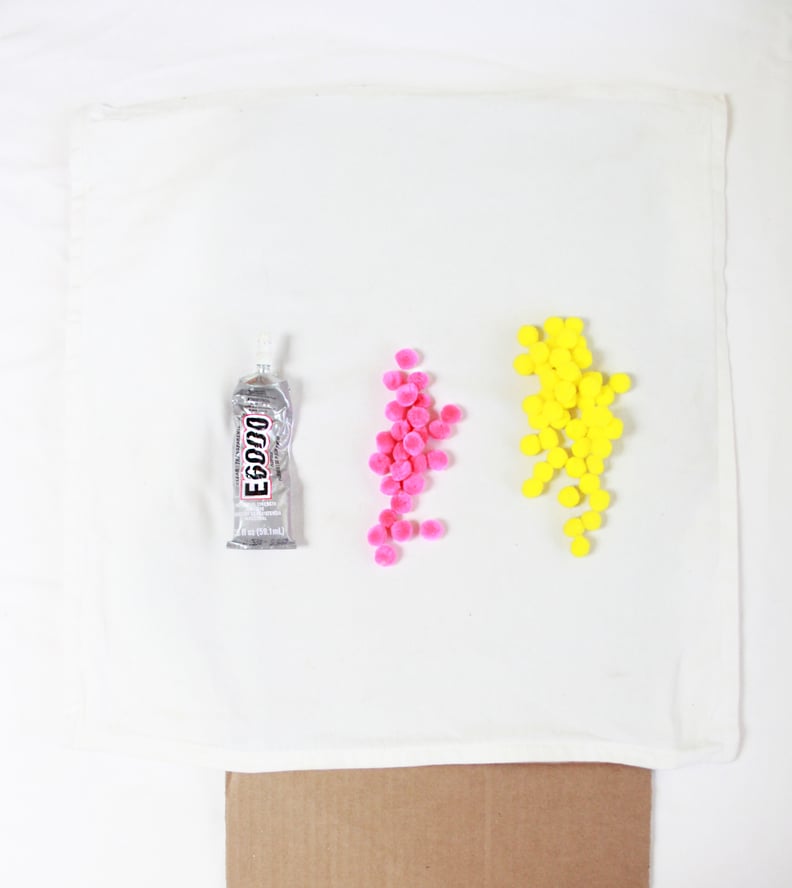 Supplies:
E6000 Craft Adhesive or another strong superglue
Pom-poms
Pillowcase (Ikea has inexpensive ones)
Cardboard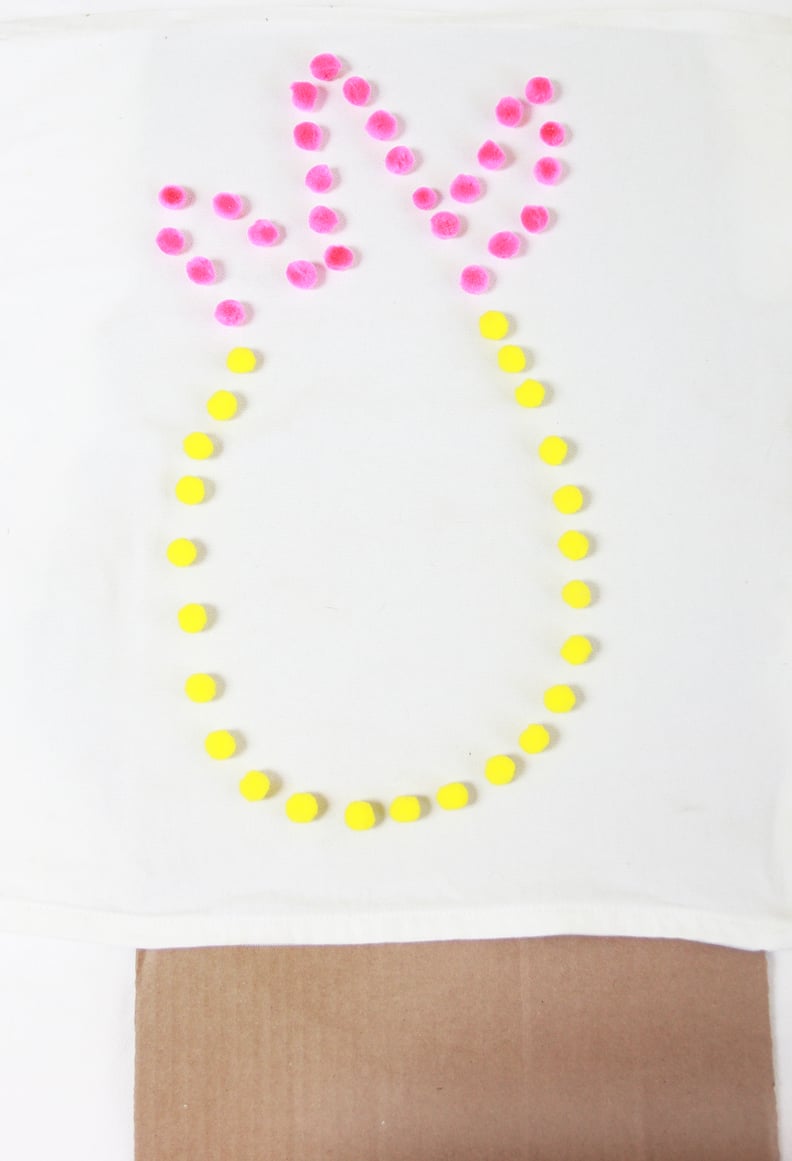 Place cardboard into pillowcase so you do not glue your pillow together.
Create your outline of the pineapple (or any fruit you want!)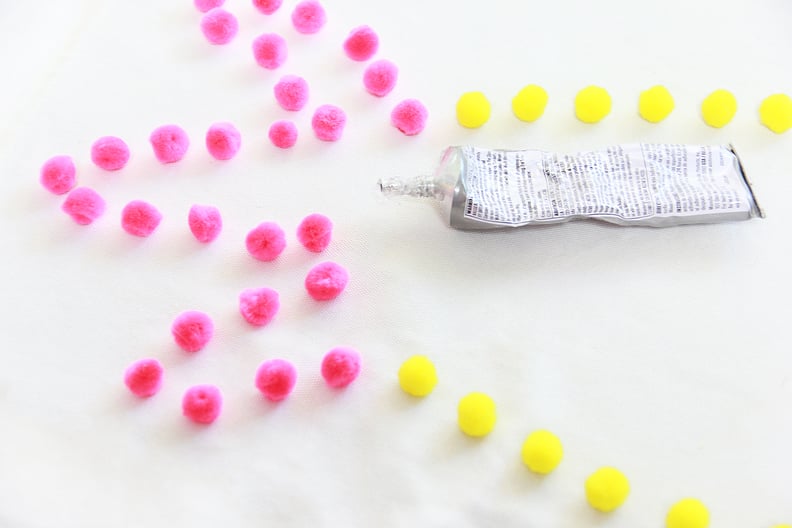 Glue each pom-pom to pillow. Leave your outline as you glue or you may make a mistake on the design.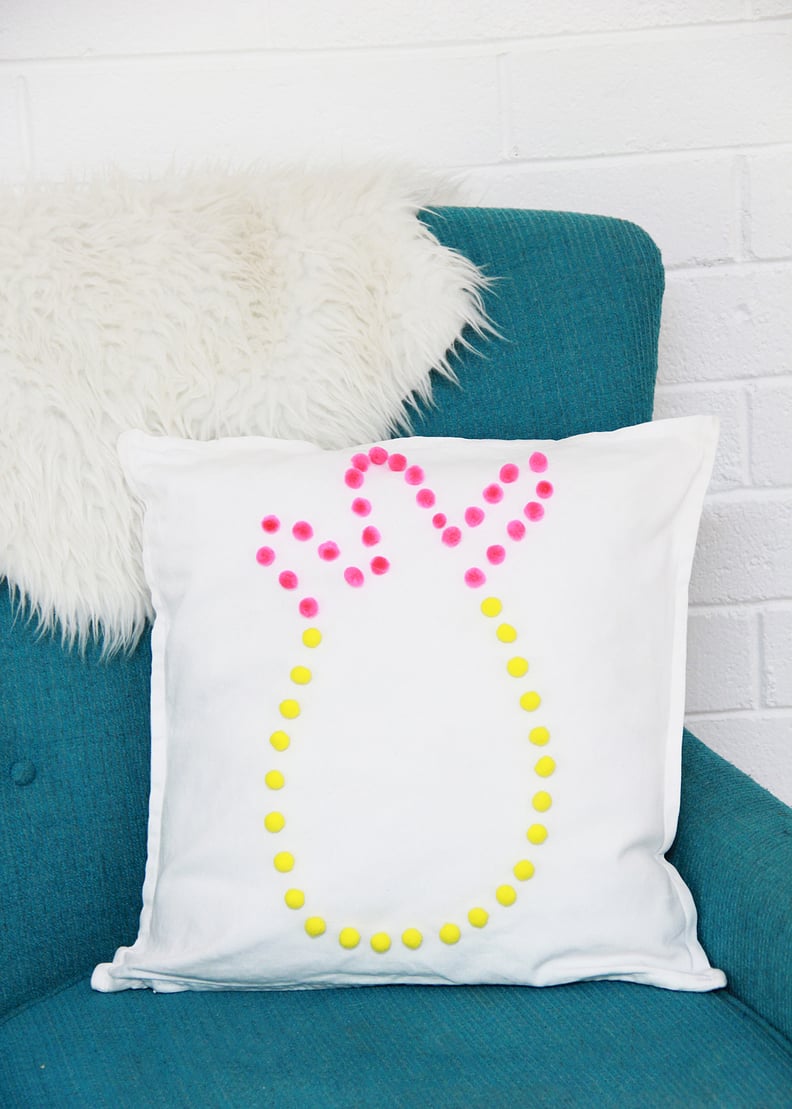 Remove the cardboard, add a pillow to the case, and enjoy! A pineapple pom-pom pillow will make your house feel like Summer all year long.