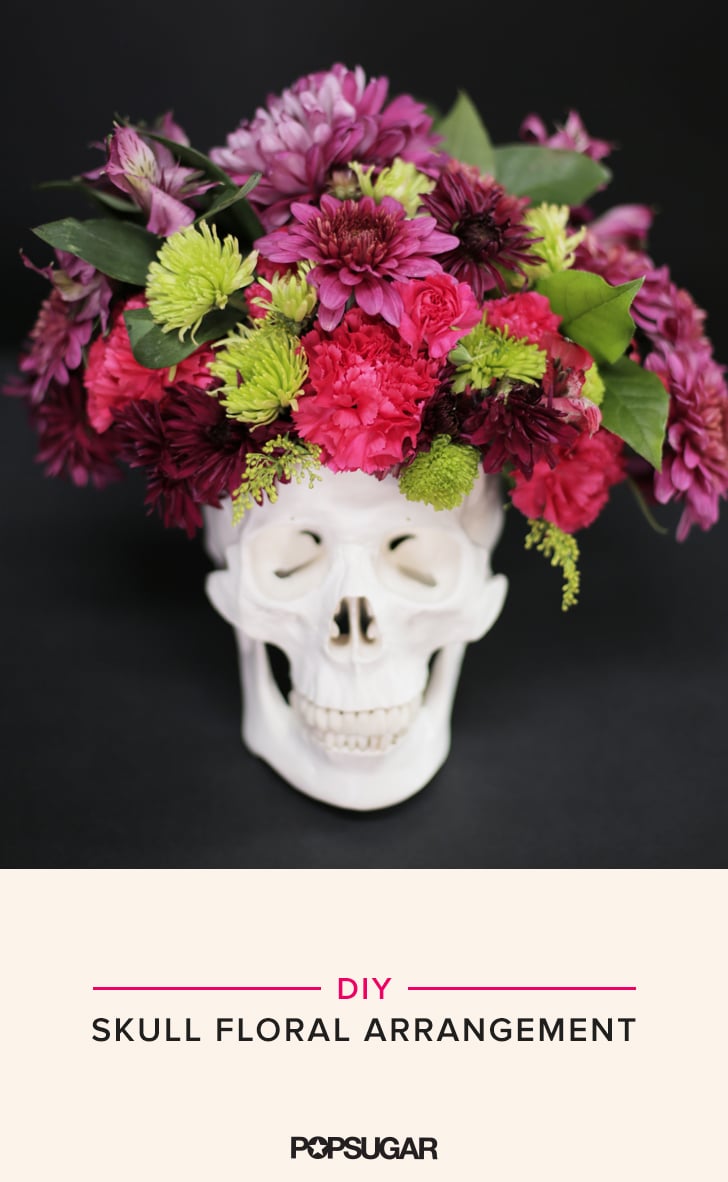 POPSUGAR Photography
POPSUGAR Photography
As far as we're concerned, skull decor is legit year-round, but that isn't stopping us from making it the star of our Halloween decor. We partnered with P.S. — I Made This... founder Erica Domesek to style an eerily elegant centerpiece you'll want to re-create again and again. Check out the detailed tutorial to style your own!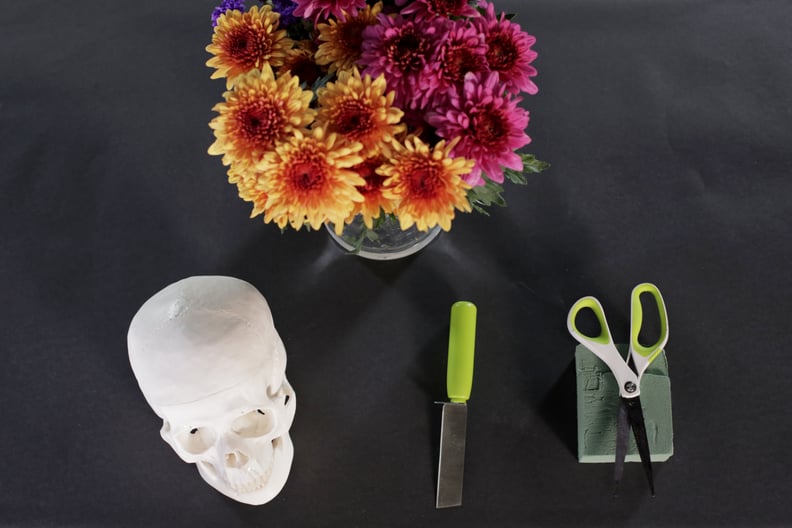 What You Need
A variety of fresh flowers
Floral foam block
Floral foam knife
Skull planter
Pruning shears
Large Ziploc bag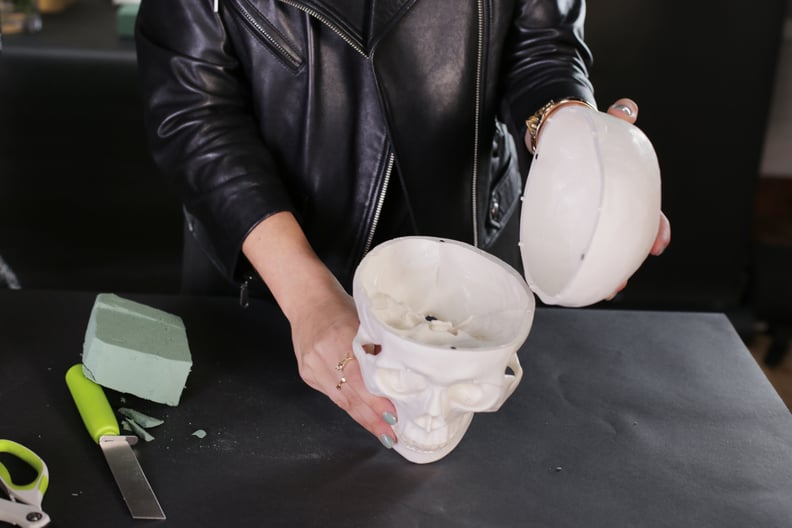 Step 1
Remove the top of the skull and cut a square block out of floral foam.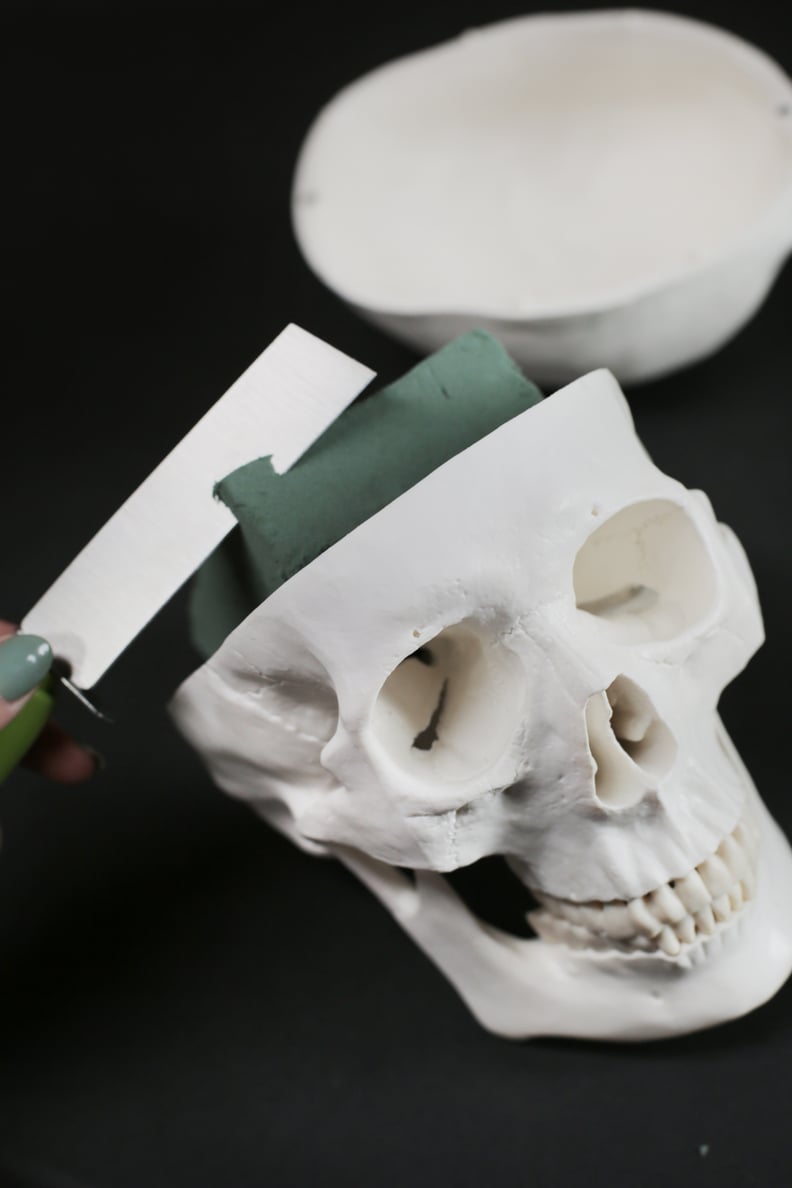 Step 2
Insert foam in the skull and slice away the edges so it fits perfectly. You'll want to leave at least half an inch of floral foam peeking out from the top of the skull.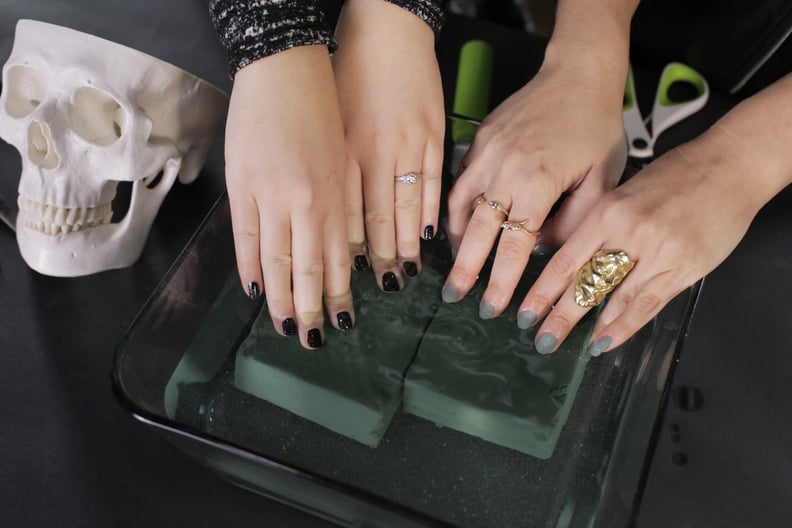 Step 3
Submerge floral foam in a bowl of water.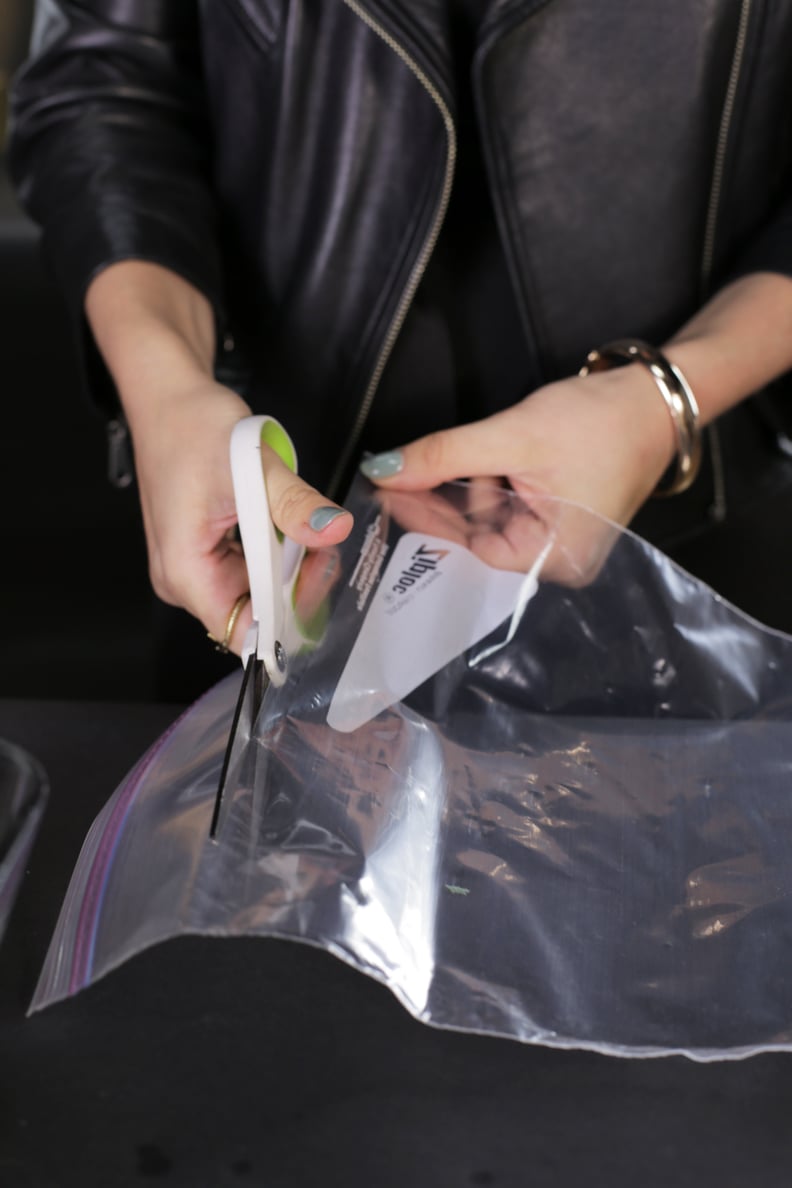 Step 4
Trim the top off of a Ziploc bag.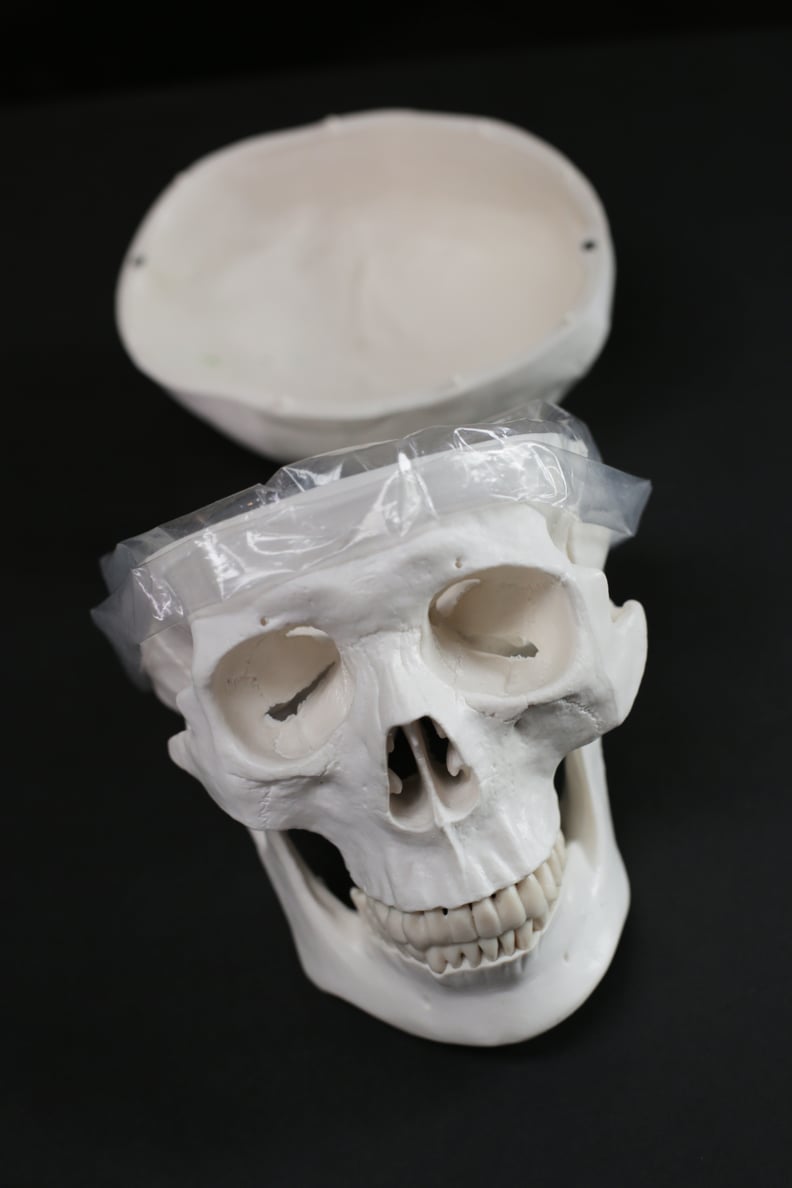 Step 5
Use the trimmed bag to line the inside of the skull.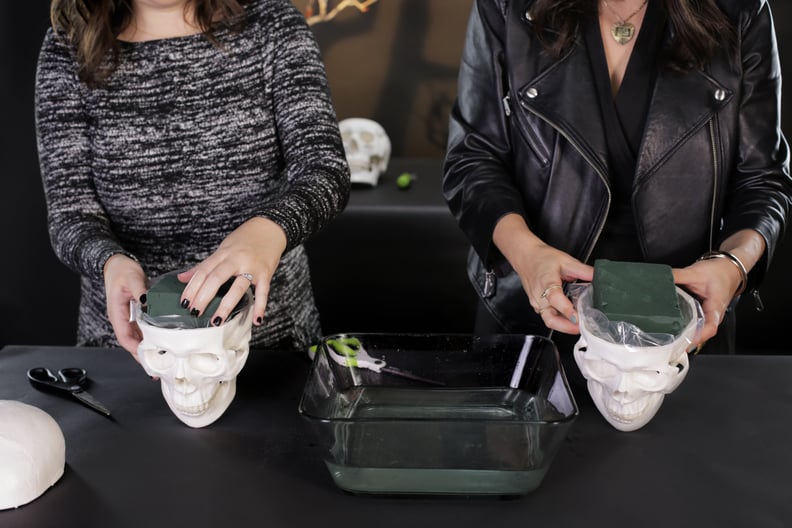 Step 6
Place your water-soaked floral foam back into the skull.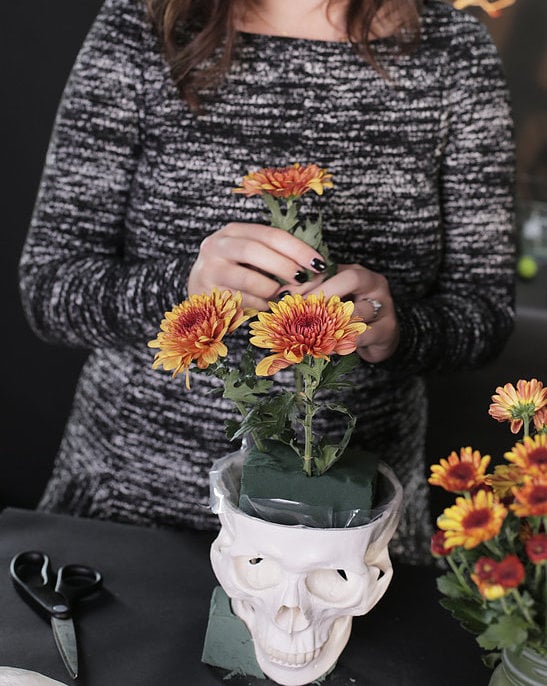 Step 7
Trim flower stems at an angle and insert the flower stems about three-quarters of the way through the floral foam.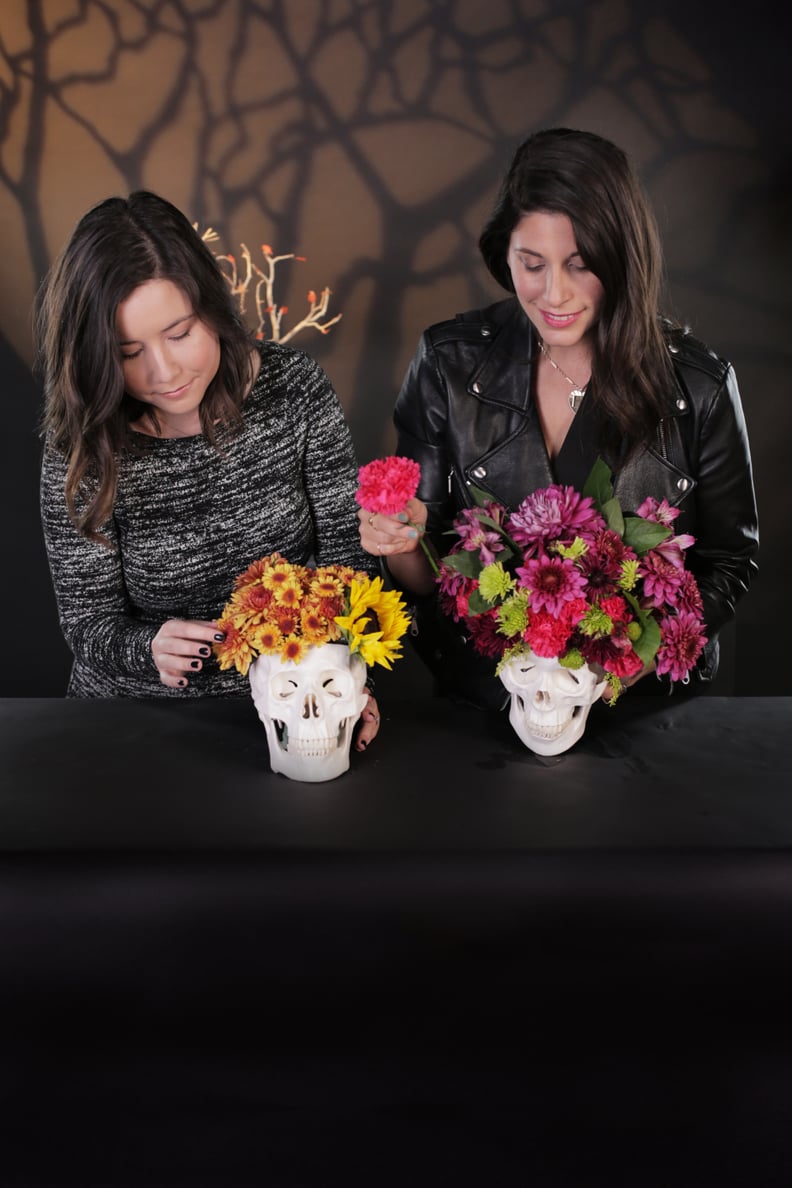 Step 8
Continue building the floral arrangement, adjusting flowers as needed to achieve the shape you want.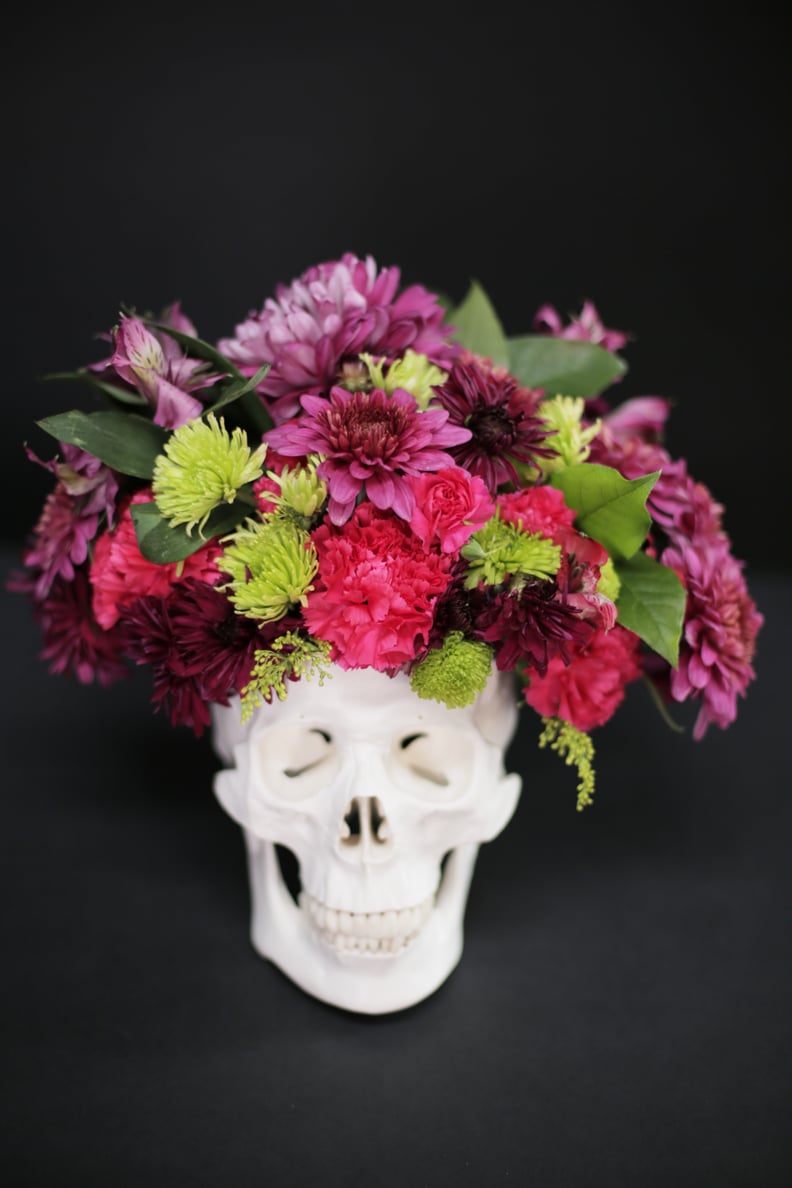 Step 9
Marvel at your insanely gorgeous centerpiece!

Watch the Time-Lapse Video!