We've all been there: you see an absolutely brilliant product on Pinterest, only to find out that it would cost more than your monthly paycheck. That's what happened to mom and Hello Bowsers blogger Sarah when it came to her toddler's room.
"I came across a beautiful toddler teepee bed with pull out trundle that I couldn't stop thinking about for days and knowing it would be perfect for my son . . . the price of this adorable piece wasn't listed on the site. I know, bad news bear. I later contacted the company for a quote when curiosity got the better of me. The bed is well over $2000 without shipping, tax and duty fees. Yikes!"
Instead of giving up when she found out how expensive her dream bed was, Sarah did something even better than buying it: she built her son a tent bed of his own, from scratch! It certainly wasn't easy — in fact, Sarah credits a few bottles of wine and a very patient fiancé for helping her survive the process — but the crafty mama designed and built a stunning tepee bed.
Like the idea of camping beneath the stars every night? Luckily for us, Sarah documented her entire experience and created a comprehensive tutorial, so now anyone can replicate her creative process. So don't give up on your dream kids' room — all it takes is a little perseverance, some wine, and a whole lot of wood to create the perfect furniture. Take a peek at Sarah's finished product below.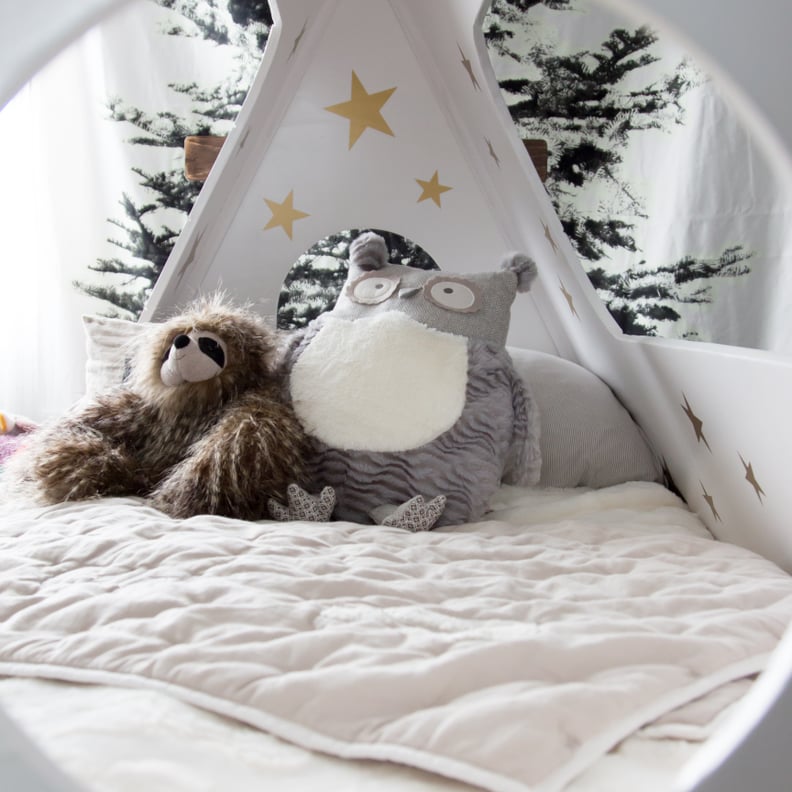 Painted stars, forest-inspired stuffed animals, and indoor foliage make Sarah's son's room feel like the great outdoors.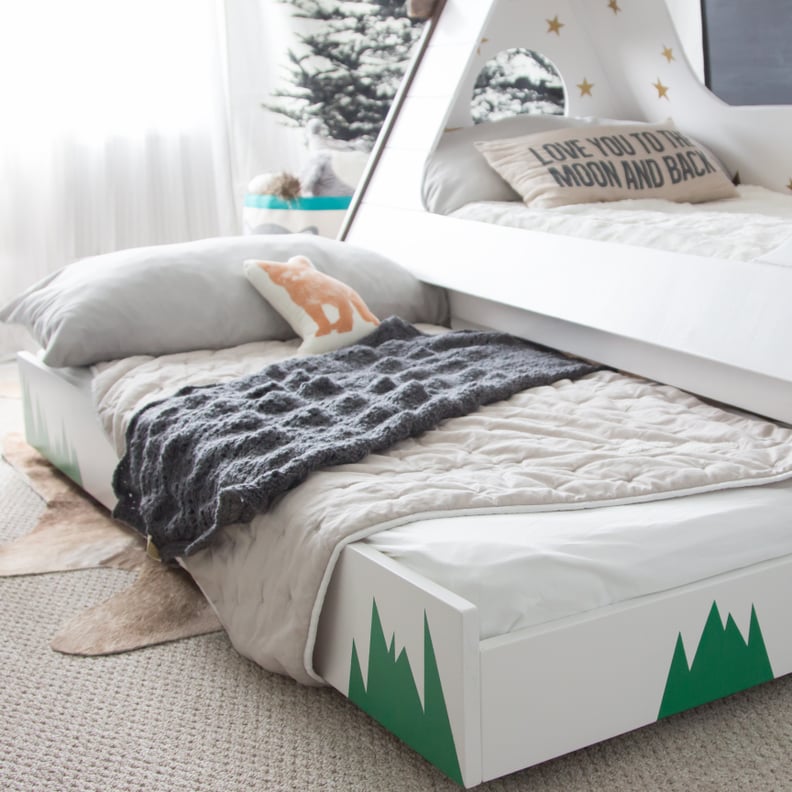 Thanks to a pull-out trundle bed, her son can enjoy sleepovers with friends once he's old enough.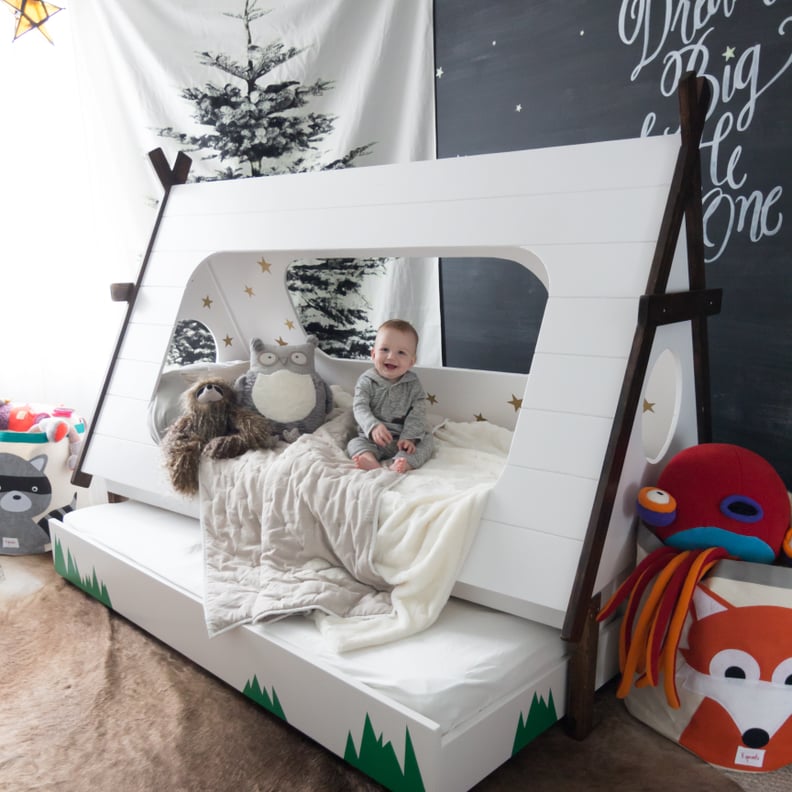 Look at that happy little face! Talk about a satisfied customer.