As POPSUGAR editors, we independently select and write about stuff we love and think you'll like too. If you buy a product we have recommended, we may receive affiliate commission, which in turn supports our work.
A closet revamp is one that takes a lot of effort. After you've sifted through what you need and what you don't, then you'll want to get everything in order. Sometimes all you need is the help of handy organizers to create a smart system that you can follow to help prevent built-up clutter and messes.
Ahead, we curated a list of favorite organizers that range from a stylish shoe rack and stackable bins to a place to store your handbags. These 12 choices include Amazon favorites and stylish picks from brands like Open Spaces. Keep reading to shop them all and finally clean up your closet.
Best Boot Storage: Portable Boot Rack
This Portable Boot Rack ($30, originally $40) is ideal for all types of shoes. The taller shelves are perfect for tall boots.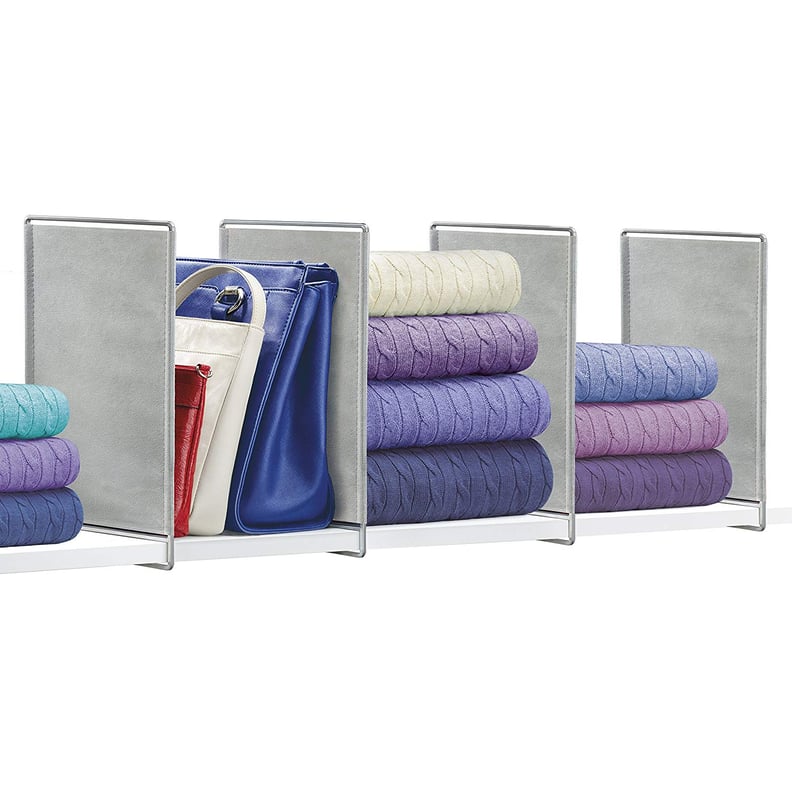 Best Sweater Storage: Lynk Vela Shelf Dividers Closet Shelf Organizer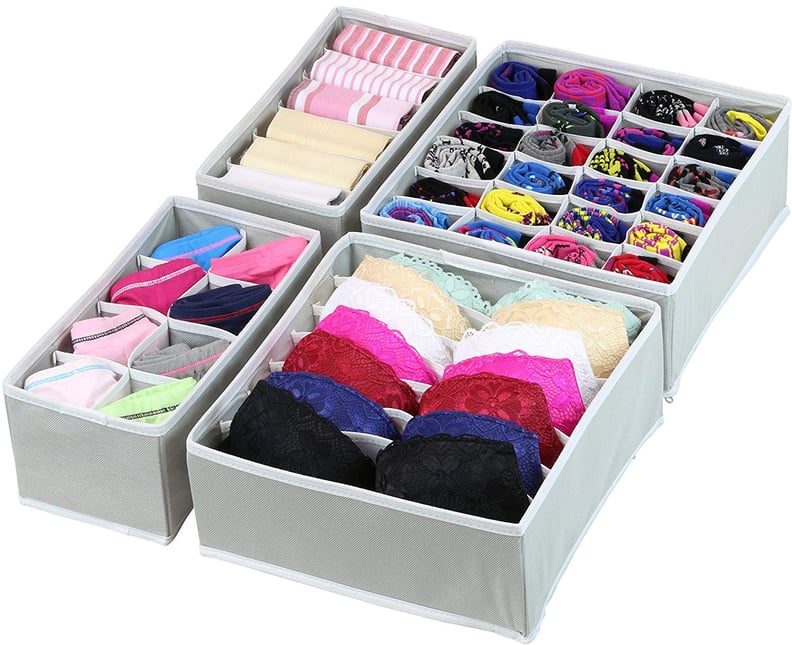 Best Drawer Storage: Simple Houseware Organizer Drawer Divider Set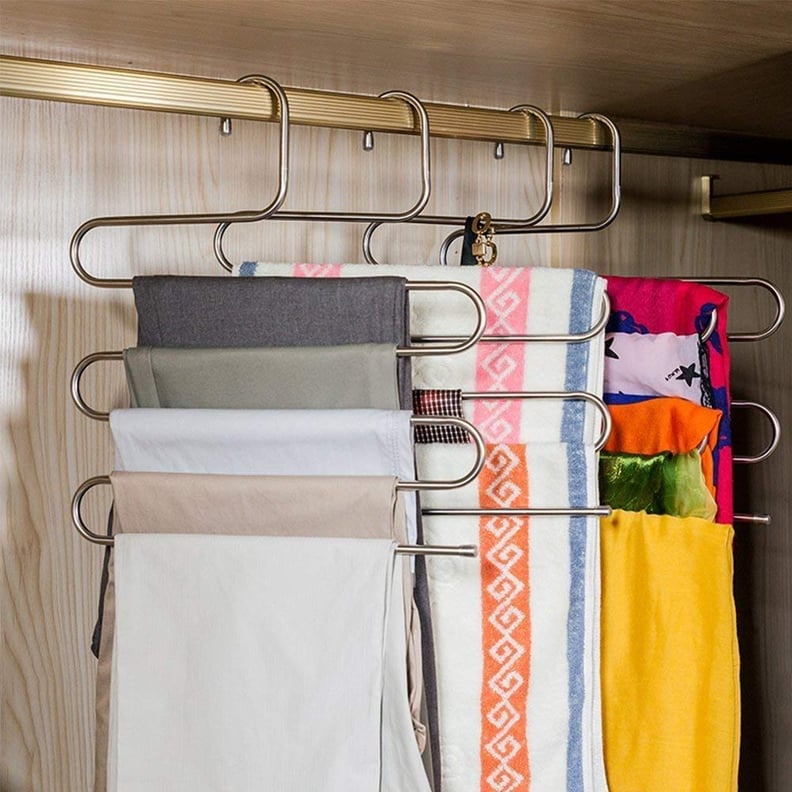 Best Pants Storage: Doiown S-Type Stainless Steel Clothes Hangers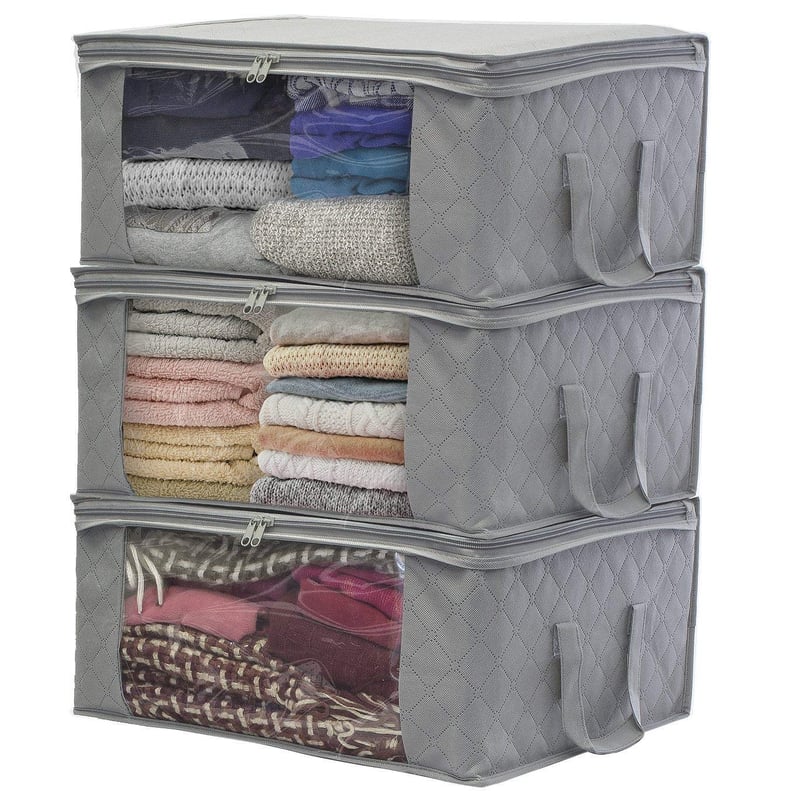 Best Seasonal-Clothes Storage: Sorbus Foldable Storage Bag Organizers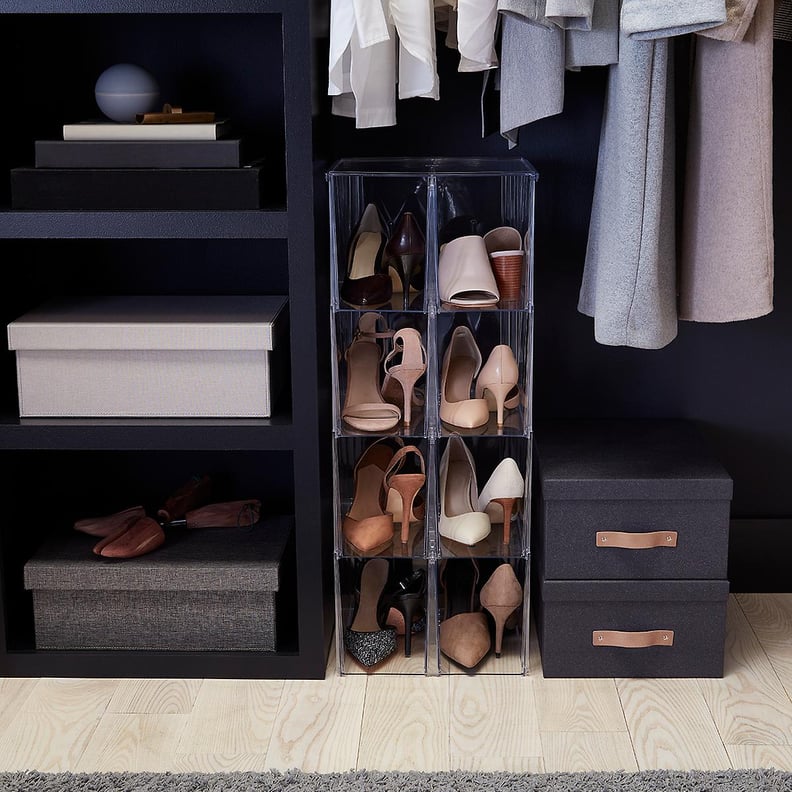 Best Heels Storage: Premium Stackable Tall Shoe Bin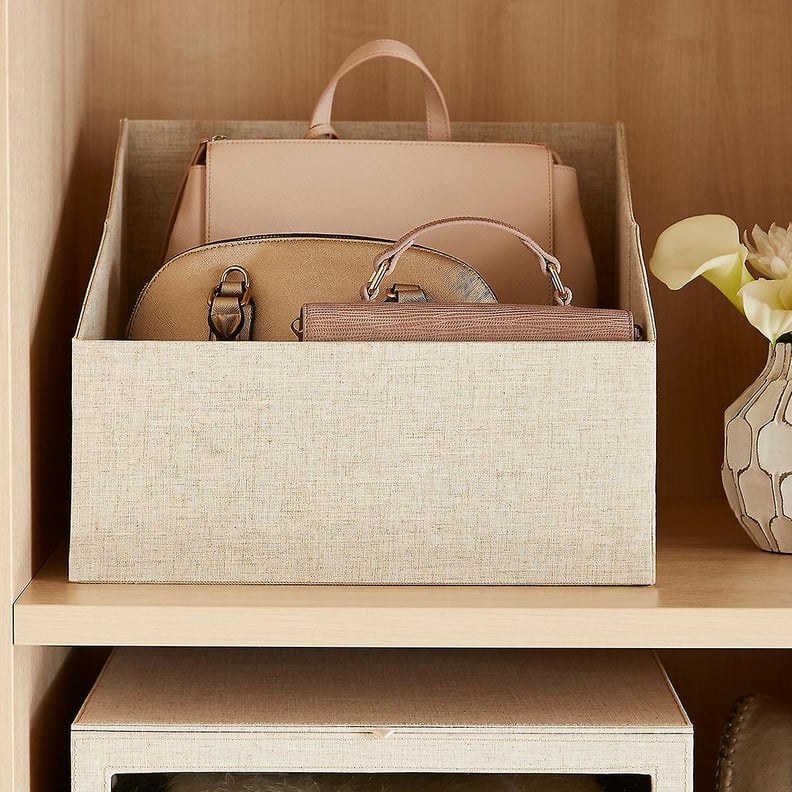 Best Handbag Storage: Linen Purse Storage Bin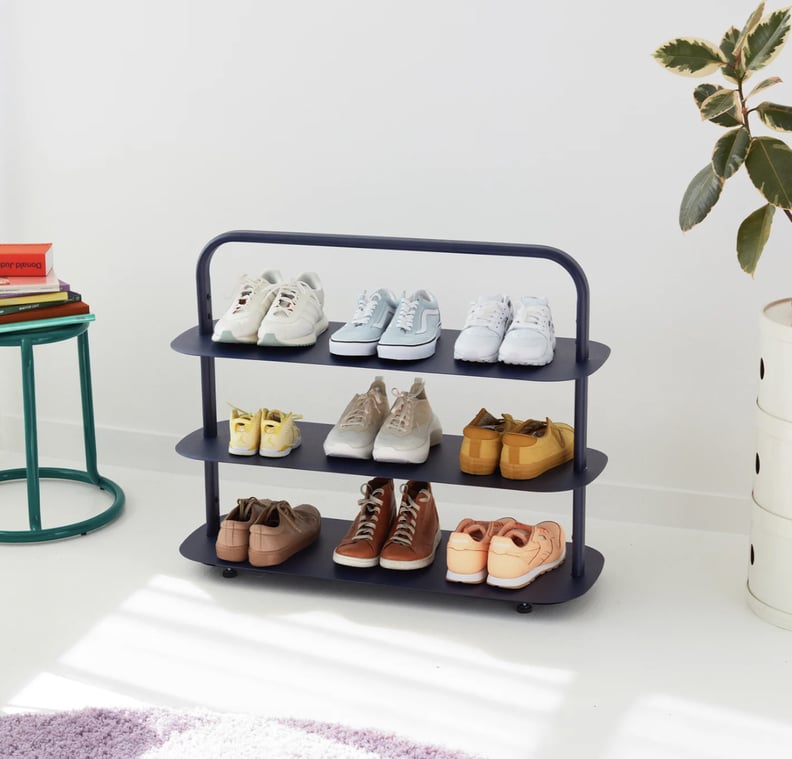 Best Shoe Storage Rack: Open Spaces Entryway Rack
This Open Spaces Entryway Rack ($184) is a seriously chic shoe rack. Not only will your shoes look good on it, but it's a good investment because the stylish design can even double as a mini bookshelf.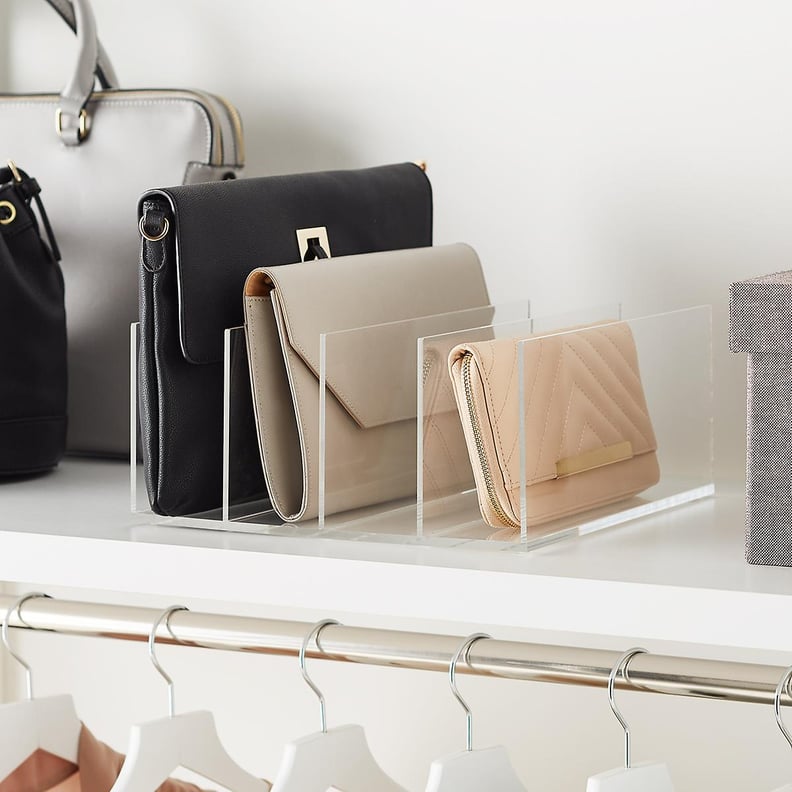 Best Purse Organizer: Acrylic 4-Section Storage Organizer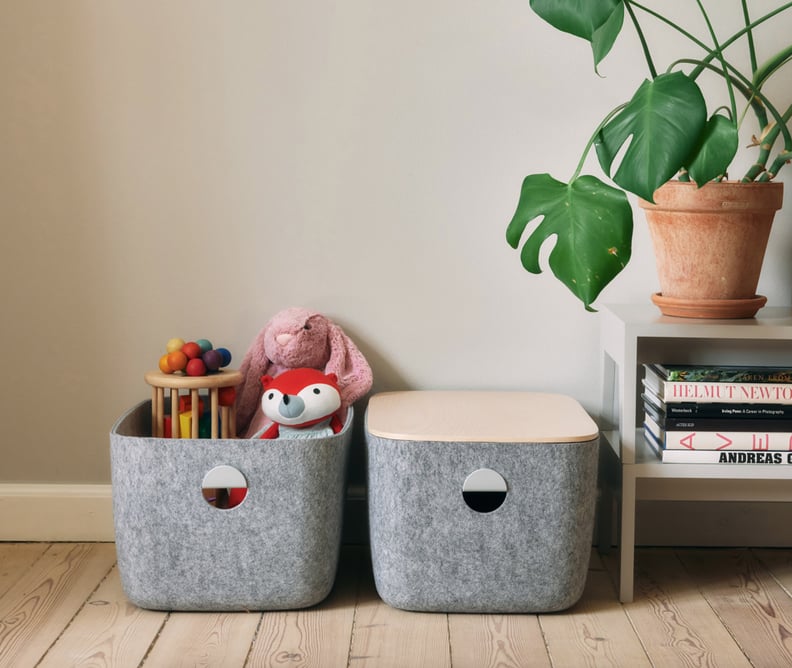 Best Storage Bins: Open Spaces Large Bins
These Open Spaces Large Bins ($120+ for two) are both stylish and spacious. They will keep your closet from looking cluttered, and they're great to stack.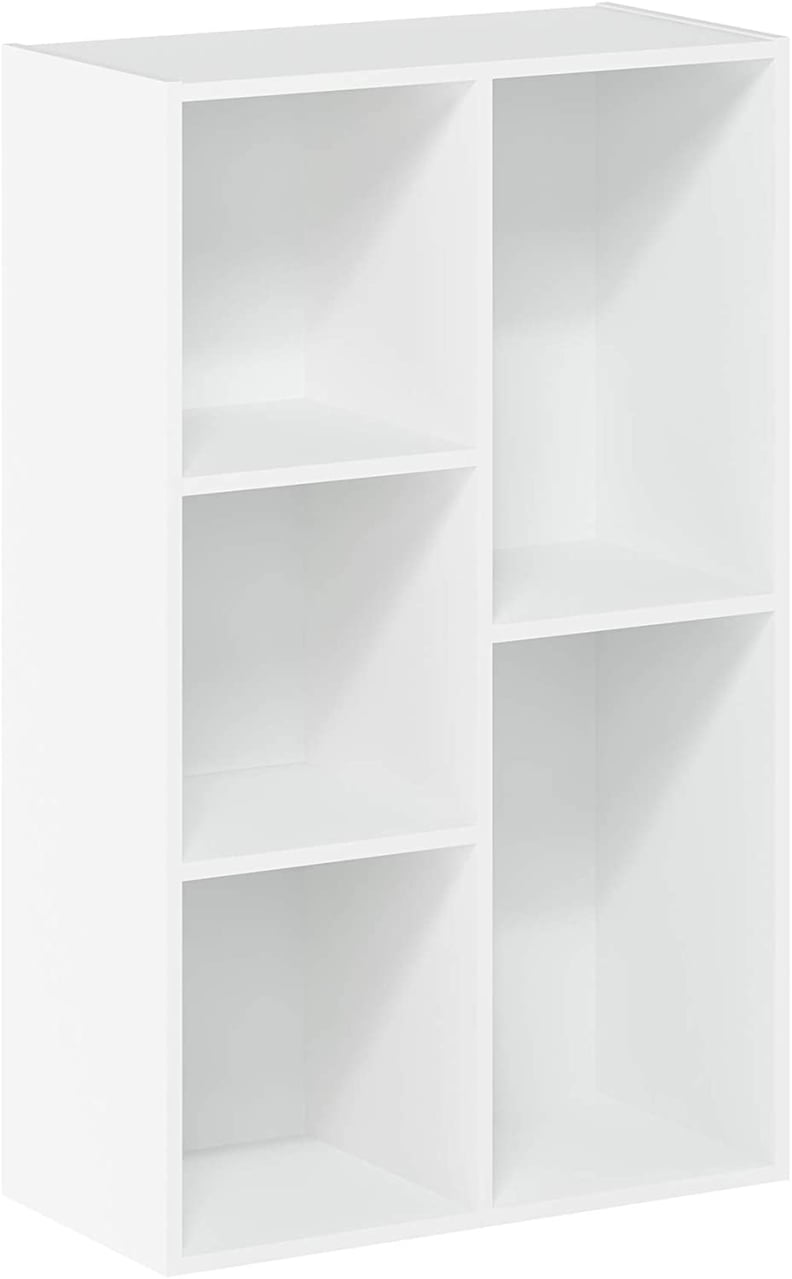 Best Closet Bookshelf: Furinno 7-Cube Reversible Open Shelf
This Furinno 7-Cube Reversible Open Shelf ($30, originally $80) is perfect if you have a lot of jeans or sweaters you need to stack. The staggered shelves can be added to your closet and store pretty much anything, and you can lay it on its side, too.
Best Clothes Storage Bins: Marie Kondo Shoji Bamboo Bin
The Marie Kondo Shoji Bamboo Bin ($60) is great for storing on your closet's top shelf, as well as storing or rolling up extra clothes and even towels. Plus, they look super stylish on display.