You Can't Look at Elisabeth Hasselbeck's $4.5 Million Mansion Without Feeling Cheery
The view is pretty good from Elisabeth Hasselbeck's Greenwich, CT, home. The host of Fox & Friends and her former NFL husband, Tim Hasselbeck, just sold their seven-bedroom, seven-and-a-half-bathroom colonial for $4.56 million. The massive 7,605-square-foot property includes his and hers walk-in closets, a chef's kitchen, and terraces overlooking the pool. And while Elisabeth might be known for her right-wing political views, there's nothing conservative about the home's interior design; it's every Tory Burch-flats-wearing, Lily Pulitzer-loving prepster's dream in a mix of bright colors and vivid patterns. Check out all the images here. As for where the Hasselbeck family will reside, rumor has it they're setting down roots in Nashville, TN.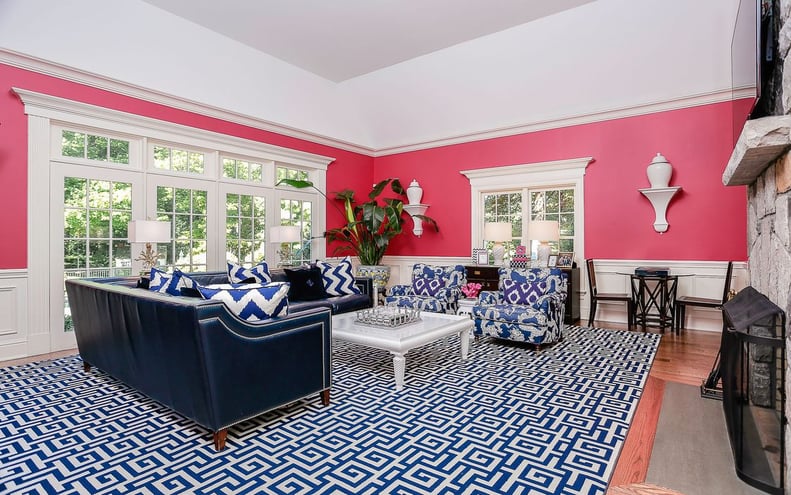 There's no fear of colors in the living room where cobalt and raspberry contrast boldly.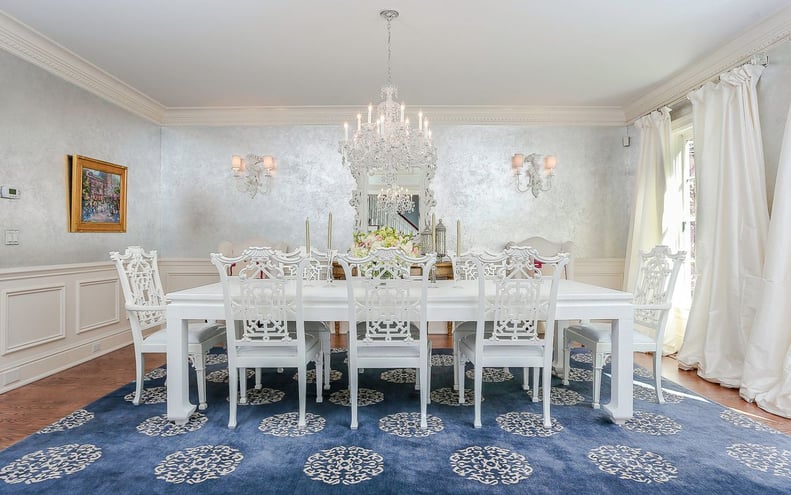 The dining room makes a big statement with metallic walls and a glamorous crystal light fixture.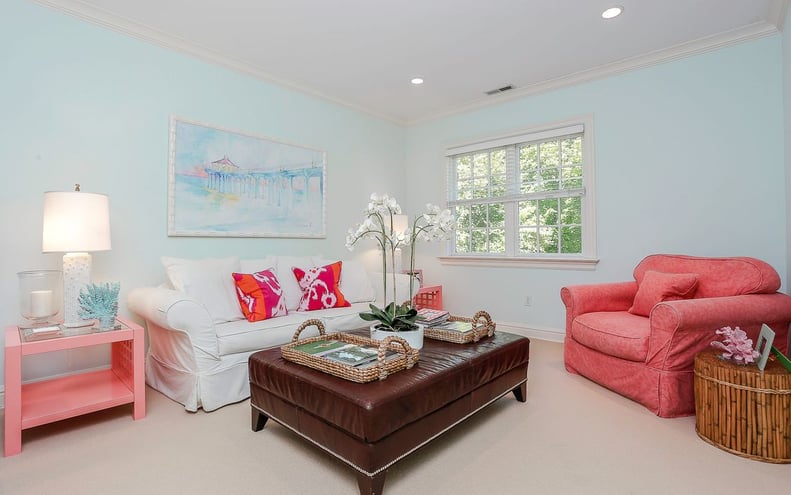 Blue and pink are once again contrasted in this beachy sitting area, but this time in softer shades.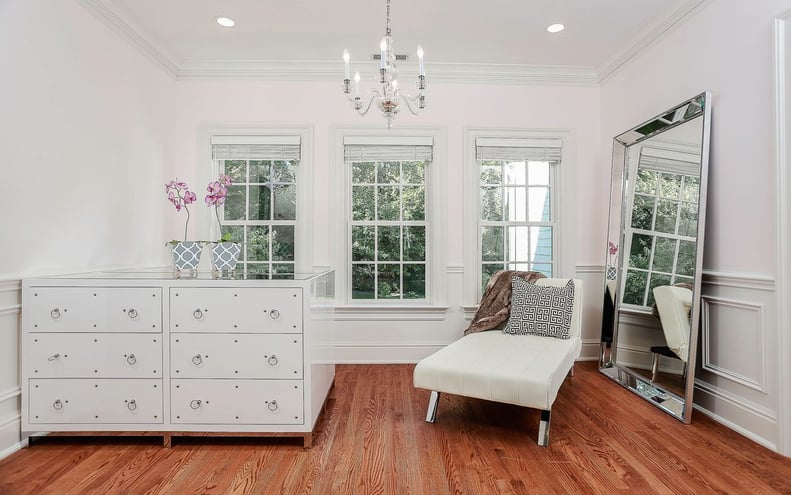 The master bedroom features not one but two walk-in closets, perfect for all Elisabeth's on-air outfits and Tim's NFL jerseys.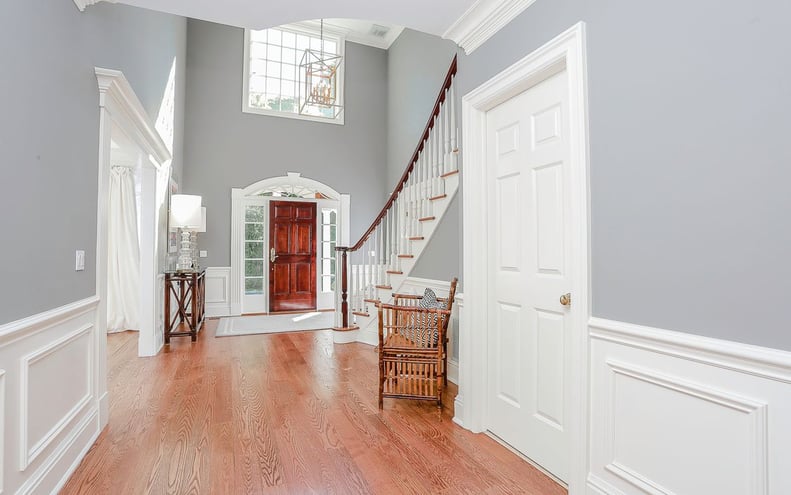 This famous couple makes a big entrance when they come into the two-story-tall foyer.