Check out any kitchen-design blog, open up any home decor magazine, or walk into any rustic kitchen, and you're bound to see a farmhouse sink. They're one of the most coveted kitchen trends of the past few years, and their popularity doesn't seem to be slowing down. People love them for their appearance and size, and they make a beautiful focal point in any culinary space. But before you rush out to buy one for your kitchen, keep reading to find out the truth about this beloved kitchen fixture.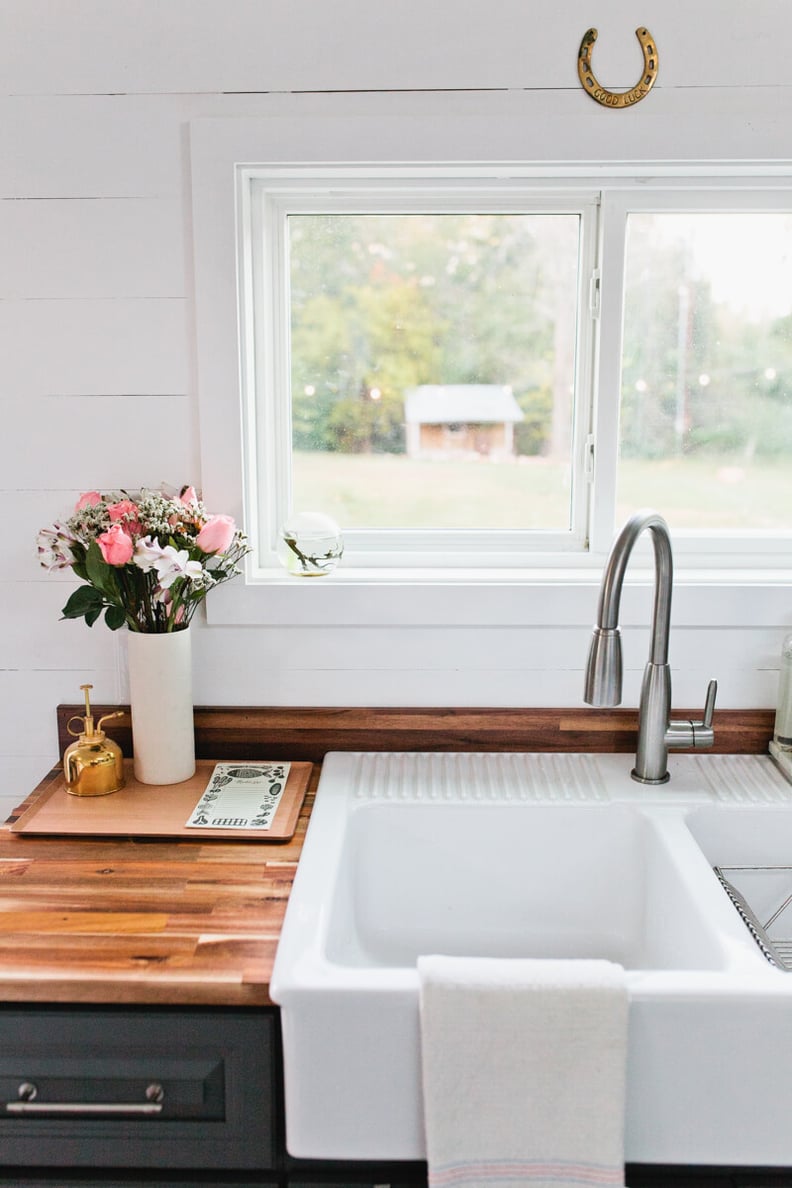 Con: They Can Be Expensive
Farmhouse sinks can be a big investment, and if your kitchen budget is already fairly tight, you may not have room for one. Fireclay sinks, in particular, can be pricey, costing hundreds or even thousands — yes, thousands! — of dollars. You should make sure it's really the sink you want before making this huge purchase.
Pro: They're Durable
They say that price is an indicator of quality, and this is certainly true of farmhouse sinks. While you may have to sink a lot of money into one, they do stand up to a lot of wear-and-tear. Fireclay sinks are resistant to scratches and chips, and stainless steel varieties will stay shiny and rust-free for years to come.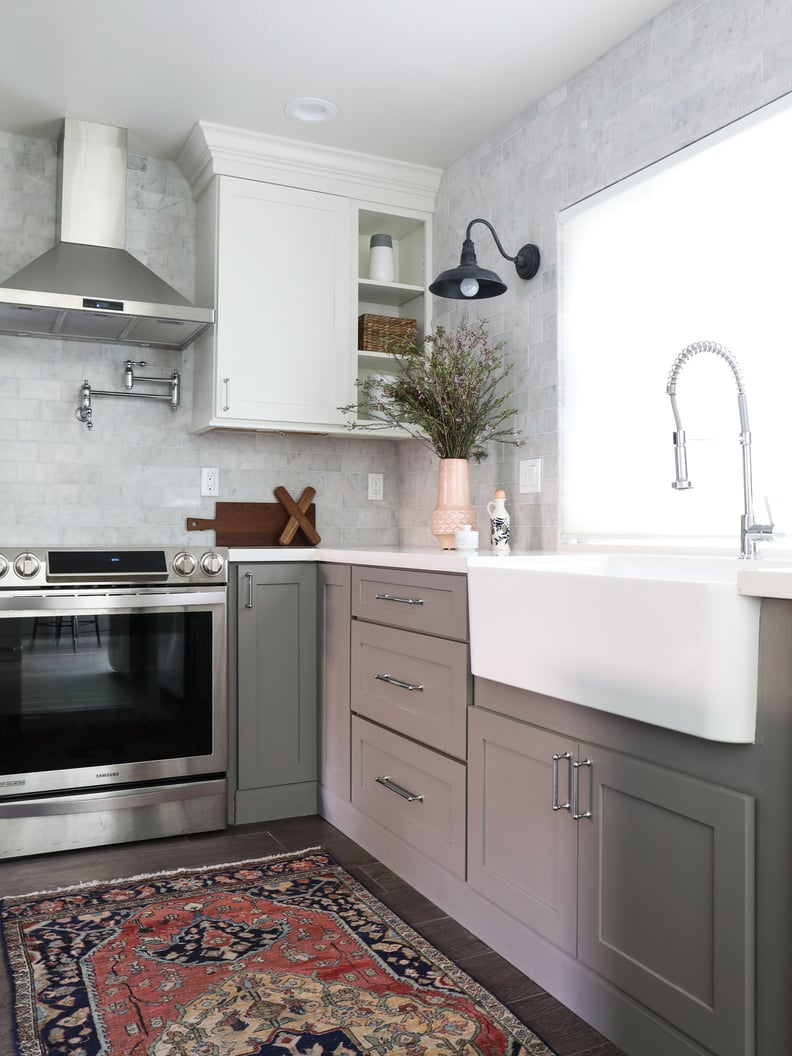 Con: They Could Damage Your Dishes
The durability of farmhouse sinks has a bit of a downside. Fireclay and cast iron are strong and rigid, and as a result these types of sinks have been known to cause damage to dishes. Because they're deeper and harder than regular sinks, if you drop a dish into a farmhouse sink, it could shatter. You may want to exercise a bit more caution when doing the dishes.
Pro: They're Versatile
Classic farmhouse sinks are made of fireclay, but they also come in a wide range of materials, including stainless steel, cast iron, and copper. While farmhouse sinks used to be just for farmhouse-style and more traditional kitchens, these new options are making them a popular choice in ultramodern kitchens as well. Plus, you can choose between single- and double-bowl options, as well as a handful of other features to suit your needs.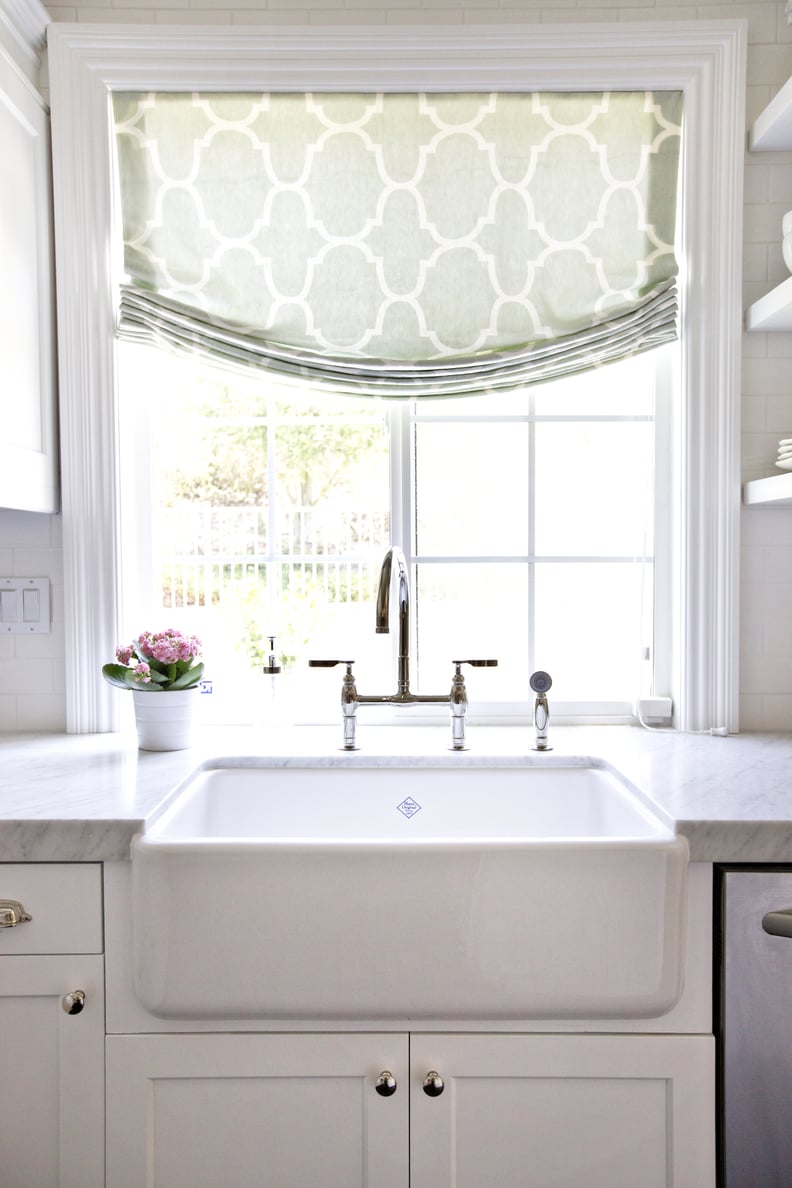 Con: They Often Require Custom Cabinetry and Countertops
Farmhouse sinks are not a simple upgrade you can make to your kitchen over a weekend. If you currently have a regular kitchen sink, you can't simply install a farmhouse sink in the same place. Often, the cupboards and countertops have to be retrofitted around the sink to make way for the unique shape and overhang, and you'll have to sacrifice a bit of cupboard space underneath. On the other hand, it's easy to incorporate a farmhouse sink into a full kitchen reno.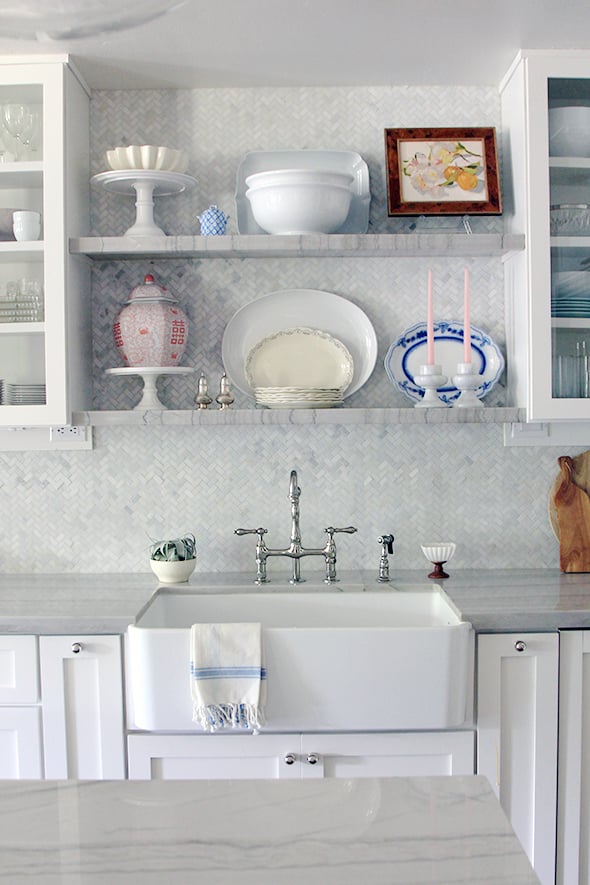 Pro: They're Easy to Clean
This is debatable, but generally farmhouse sinks are very easy to clean. The way they're fitted into your cupboards and countertops mean that there are fewer gaps for water, food, and other gunk to go. If you have a kitchen faucet with a pull-down attachment, it's even easier to get the whole sink clean. It's also easy to give the sink a quick wipe down after every use to keep it looking gorgeous.