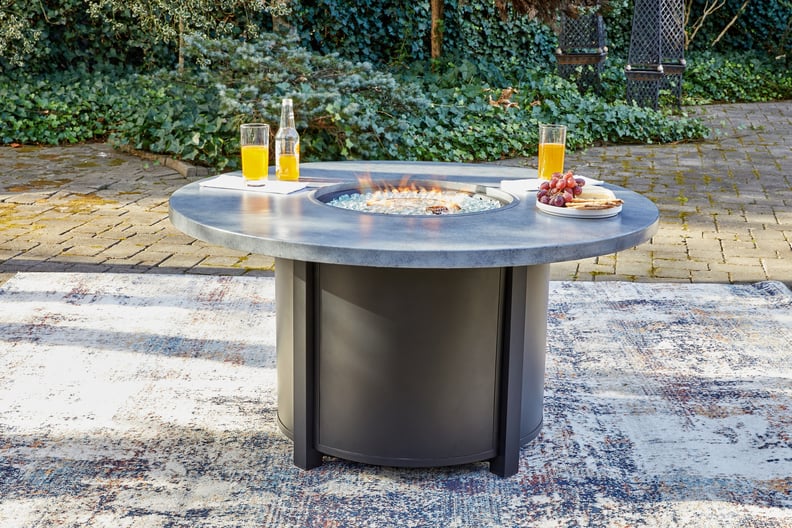 Ashley
Ashley
As POPSUGAR editors, we independently select and write about stuff we love and think you'll like too. If you buy a product we have recommended, we may receive affiliate commission, which in turn supports our work.
When the weather turns crisp and cool, there's something really special about gathering near an outdoor fire. Whether you get friends together to roast marshmallows or you prefer to simply kick back and enjoy the warmth of the flames, a fire pit or chiminea is the outdoor gathering spot that your patio has been waiting for. Ahead, we've picked a few of our favorites, from those made for firewood to propane-powered options that keep going well into the evening.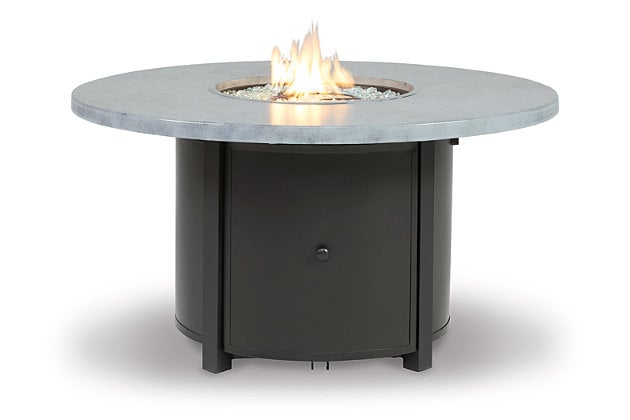 Coulee Mills Fire Pit Table
Then again, if you *do* have ample room for a fire pit, why not go big? This Coulee Mills Fire Pit Table ($960, originally $1,500) makes a statement outdoors with its faux-concrete tabletop and rust-proof aluminum body. It's powered by propane (the tank hides within the structure), and — in a seriously dazzling display of fire — the flames appear to dance above a bed of glass beads. It's an instant mood setter for sure.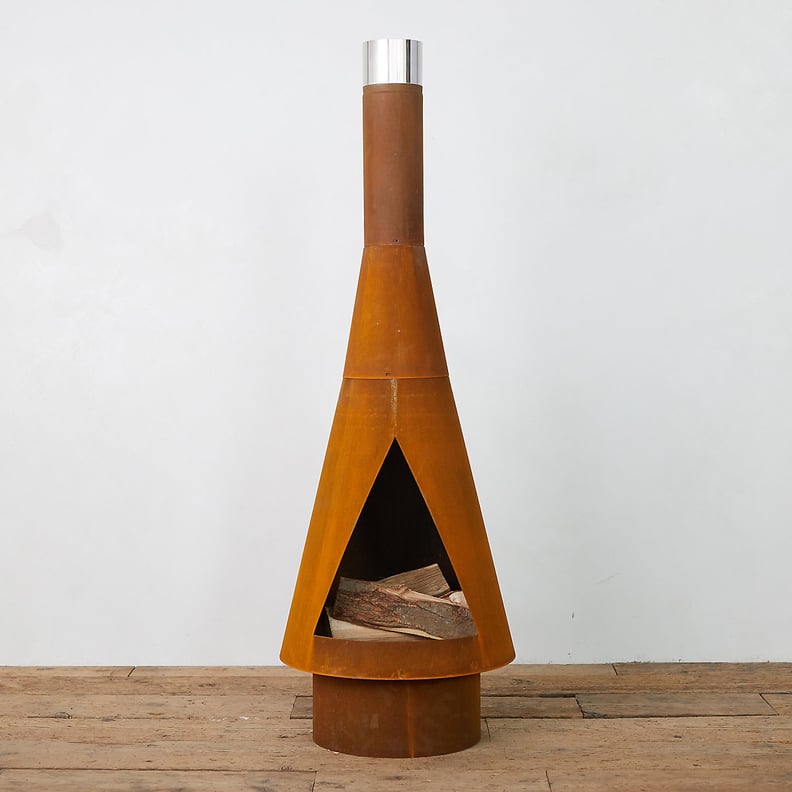 Angled Obelisk Chiminea
Ideal for a wooded setting, this rustic (and intentionally weathered) steel Angled Obelisk Chiminea ($398) is all you need for that #cabinlife photo.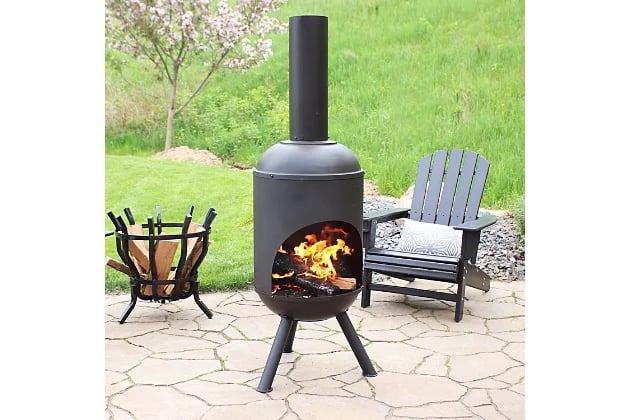 Sunnydaze Outdoor Black Steel Wood-Burning Chiminea
Designed to siphon smoke and soot away from the area, this five-foot Sunnydaze Outdoor Black Steel Wood-Burning Chiminea ($329) burns hotter and cleaner. Plus, the compact size makes it an excellent choice for smaller patios that might not accommodate a fire pit — perfect if you don't have endless outdoor space.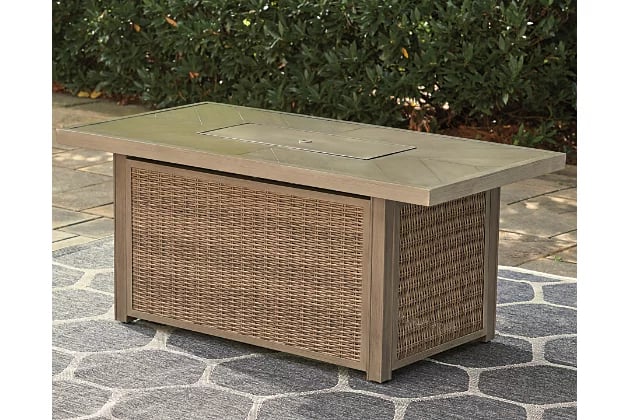 Beachcroft Outdoor Fire Pit Table
If you've ever admired a fire-pit table at a luxury hotel, why not bring the look home? With its resin wicker base and driftwood-inspired top, this Beachcroft Outdoor Fire Pit Table ($1,120, originally $1,260) looks plucked from an oceanside resort — but it's sized just right for the home backyard. Powered by a concealed propane tank, its stainless-steel burner gives off captivating flames that flicker against a bed of glass beads. Altogether, it's a refined look that manages to appear just as warm and inviting as the fire itself.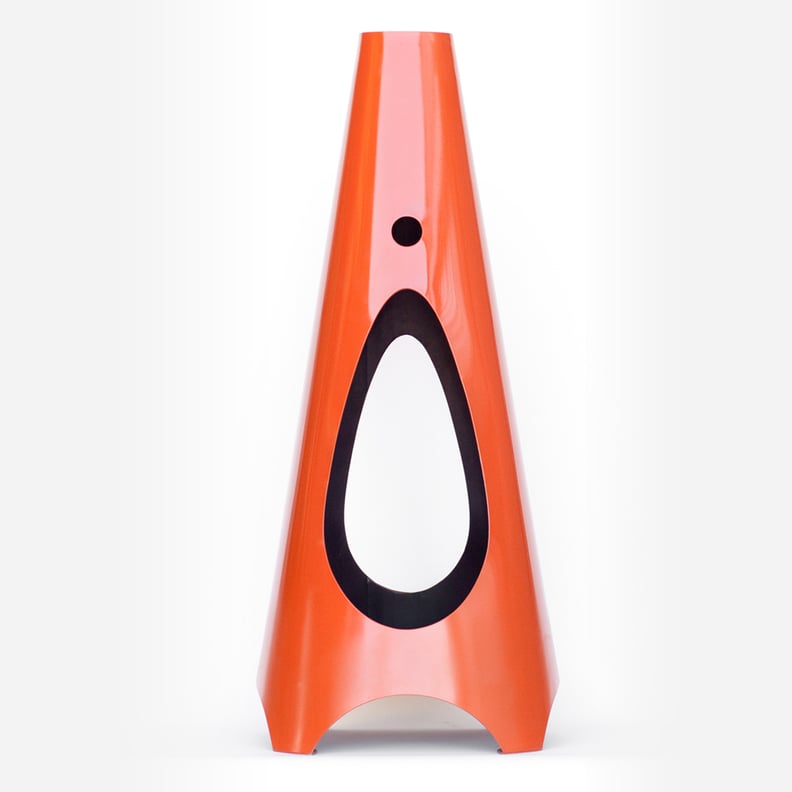 Modfire
This Modfire ($1,850) sports a sleek, space-age silhouette and comes in seven bold colors. At four feet tall, it doesn't take up a ton of space — but it sure will inspire a ton of compliments.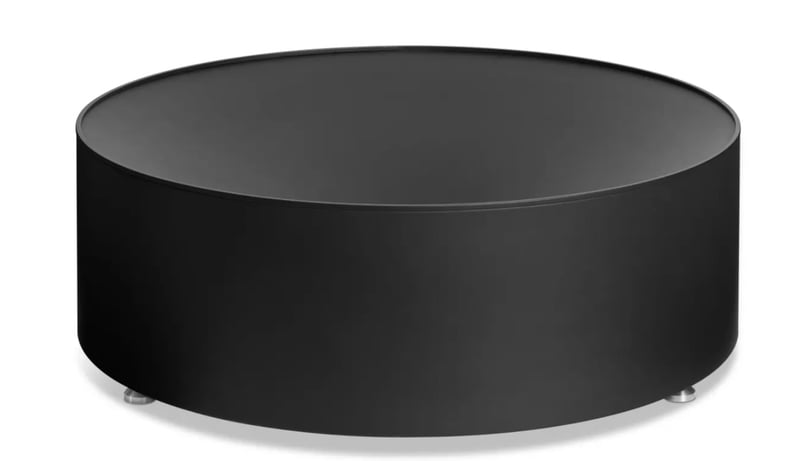 Blu Dot Smokey Fire Pit
Crafted from powder-coated steel, this Blu Dot Smokey Fire Pit ($413, originally $550) has a simple and minimalist circular design. Load it up with wood for an old-fashioned good time that happens to look totally modern.
Plodes Geometric Firepit
This handmade Plodes Geometric Firepit ($2,795) can be used with charcoal or seasoned wood, and its thoughtful design includes a plug to prevent ashes from falling to the ground. Over time, the steel will continue to rust, creating a uniquely weathered look.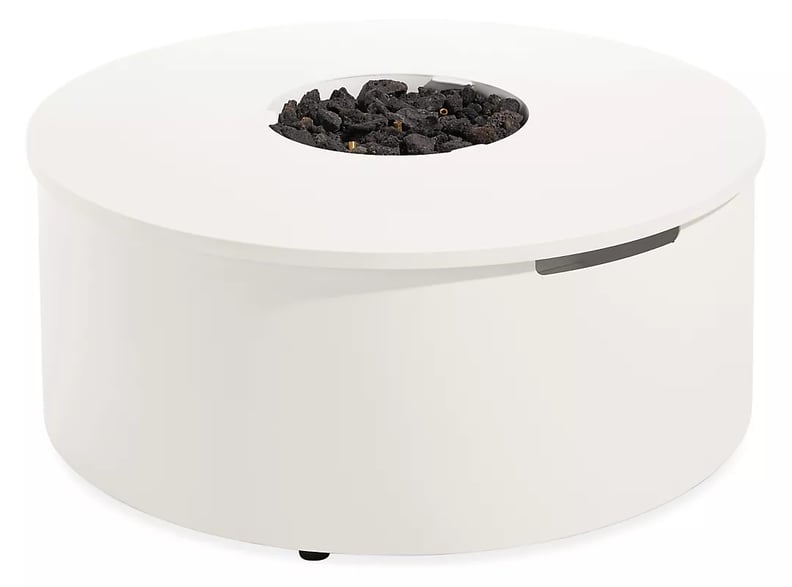 Adara Fire Table
Available to use with propane or natural gas, the Adara Fire Table ($3,199) comes in two sizes and colors. It comes with lava rocks for a natural aesthetic, plus a flush-mounted lid to protect the burner when it's time to go inside.