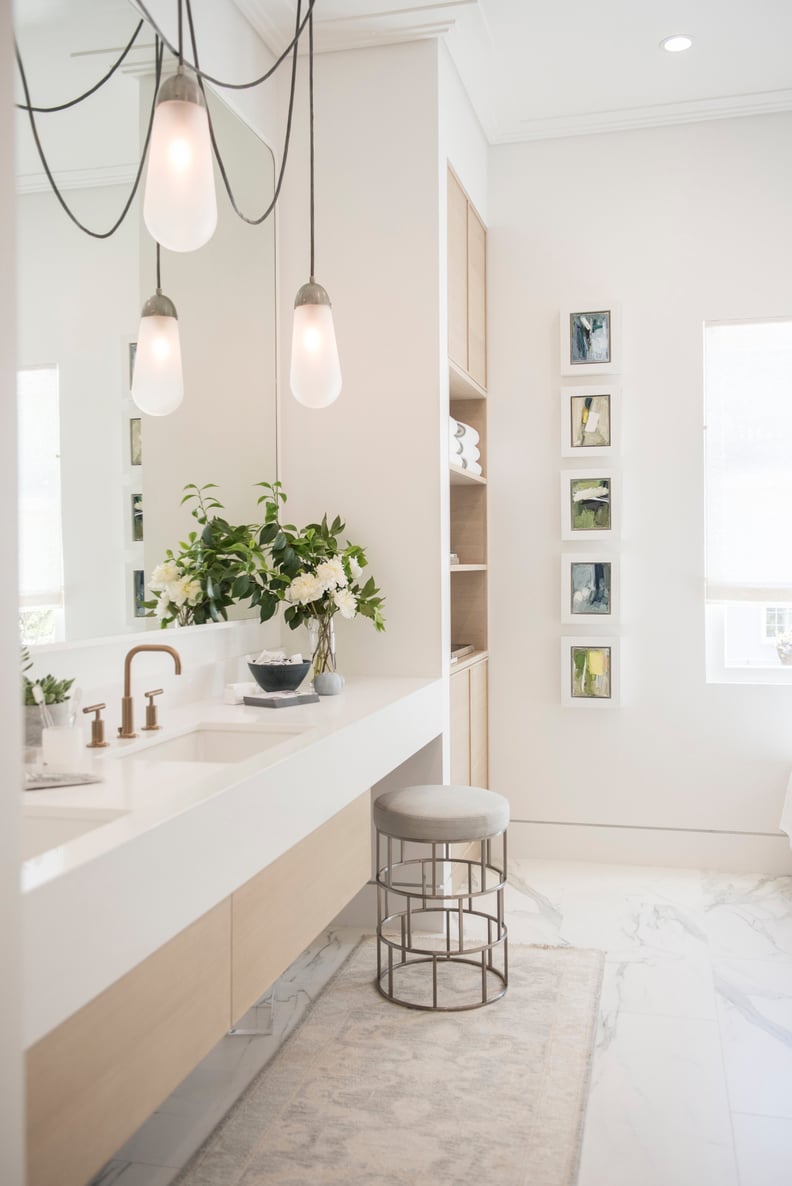 POPSUGAR Photography | Julia Sperling
POPSUGAR Photography | Julia Sperling
It used to be assumed that pendants, chandeliers, and the like would be mounted to preexisting electrical fixtures. But lighting has come untethered. Thanks to some creativity and an abundance of attractive cord bulb, overhead lighting is no longer restricted to a single predetermined location. We observed this stylish (and refreshingly affordable) look throughout the trendsetting SF Decorator Showcase House this year, so you know it's about to blow up. Check out three inspiring examples ahead.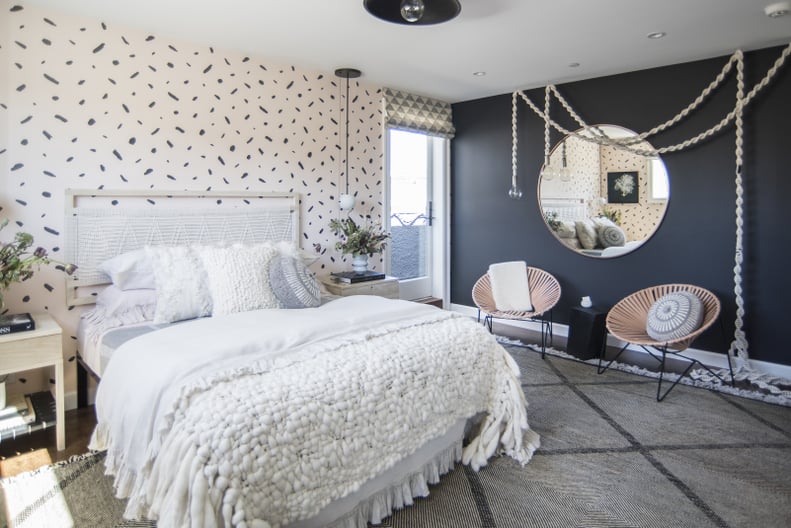 Cozy and Contemporary Bedroom
The only thing that could possibly make the reading nook in this adorable bedroom feel more inviting are hanging macrame lights — so designer Kristen Peña added just that. The informally draped cords and simple bulbs add to the unfussy vibe of the room, while the woven texture of them provides a depth and richness to the design. You could DIY your way to this look by wrapping macrame around a swag light kit.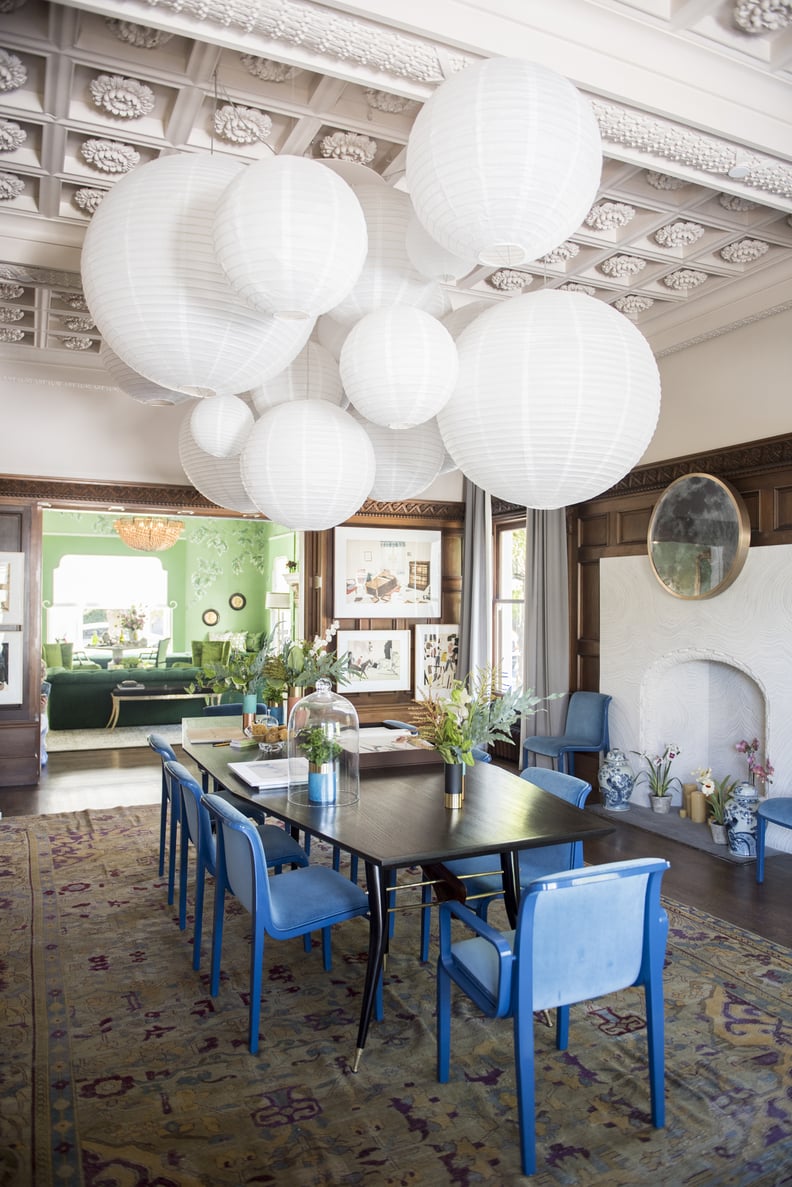 Breezy, Art-Filled Dining Room
Forget a single statement chandelier! Designer Chloe Warner opted for a dramatic bevy of white paper lanterns in the dining room instead. The airy, whimsical vibe can be easily re-created with affordable paper lanterns strung from the ceiling. You could even avoid having to electrify the lanterns by using battery-powered lights inside them instead.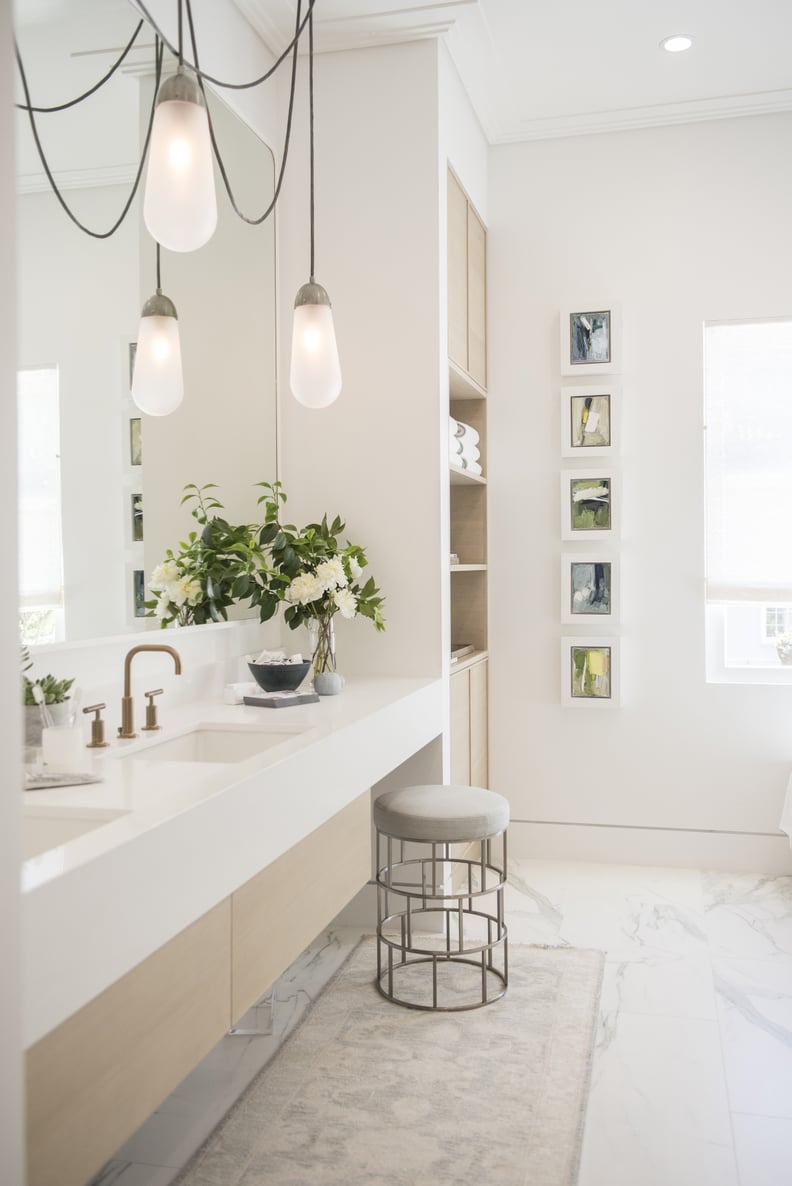 Contemporary and Calm Bathroom
Good lighting can take a bathroom from serviceable to indispensable — and by adding an extra layer of lighting above the mirror (where it's most important when getting ready), designer Mead Quin took this bathroom to the next level. The sleek, oblong hanging pendants make even the industrial cords the lights are strung from feel elegant. And by draping the cords across the vanity area, Mead has created soft movement and flow within the space. You can create a similar look for less by purchasing a plug-in pendant lighting kit and pairing it with a tear-shaped bulb or pendant.