The 1 Brilliant Way This Fashion Blogger Made Her Glam Dining Room Kid-Friendly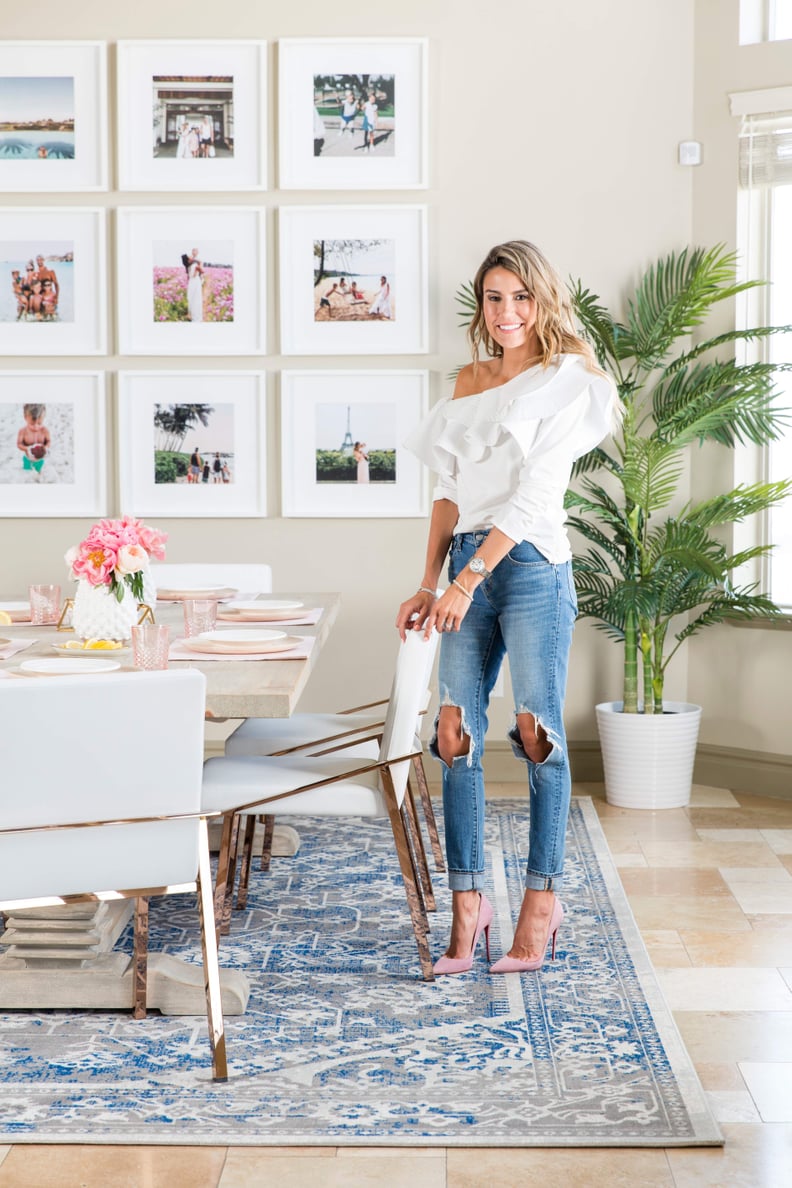 Nicole Gerulat | Joss & Main
Nicole Gerulat | Joss & Main
Sentimentality can be one of the biggest road blocks to interior design success. Case in point: Hello Fashion blogger Christine Andrews's dining room. "I had been putting off the redesign of this space because our dining table was the first thing Cody and I bought five years ago with our wedding money right after we got married." The table, however, was too dark and small for the space they lived in. Luckily, the need for a makeover finally surpassed the emotions associated with the table, and Christine was able to get rid of it and start fresh. "I wanted something brighter and bigger for our home, so I was ready for a revamp," she said. The style-savvy homeowner teamed up with Joss & Main for an Instagram-worthy makeover. The look is a laid-back mix of French country with glam modern touches. And most impressive of all, it's kid-friendly! Take a look for yourself ahead, then visit Joss & Main to shop the beautiful products you see in Christine's home.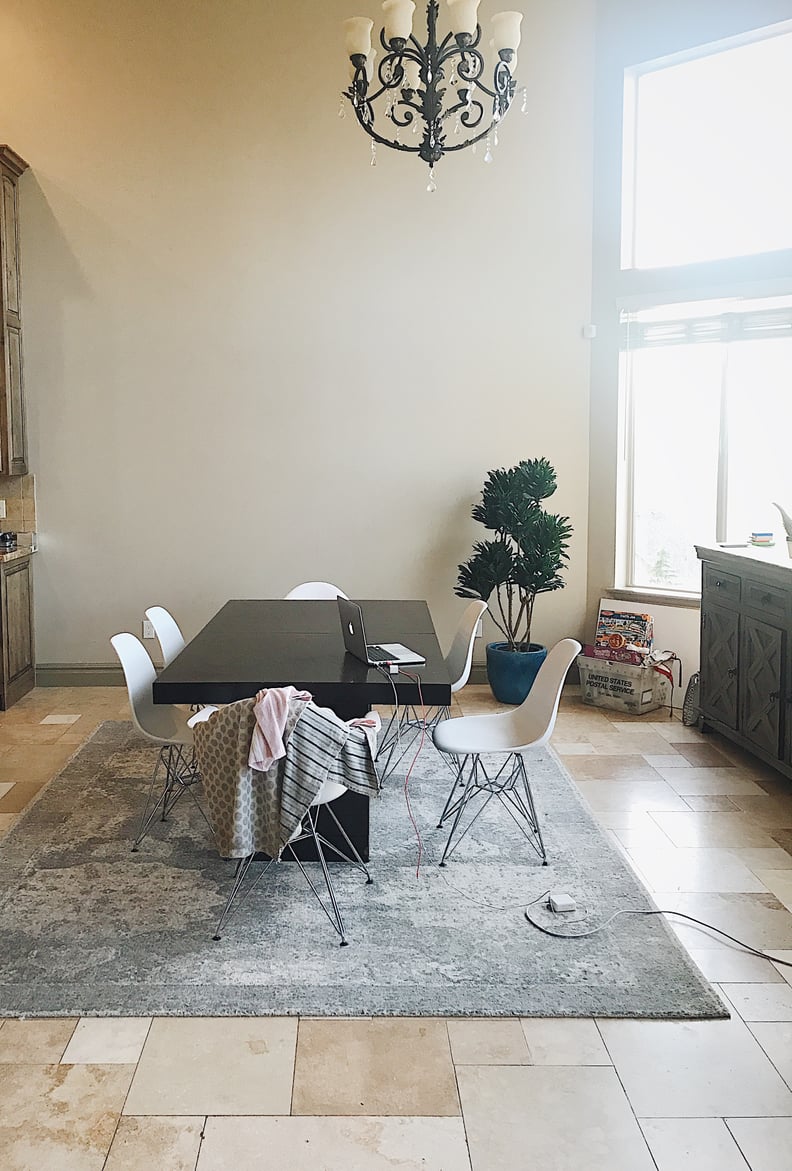 Before
The space was empty and cold with a hodgepodge of furniture.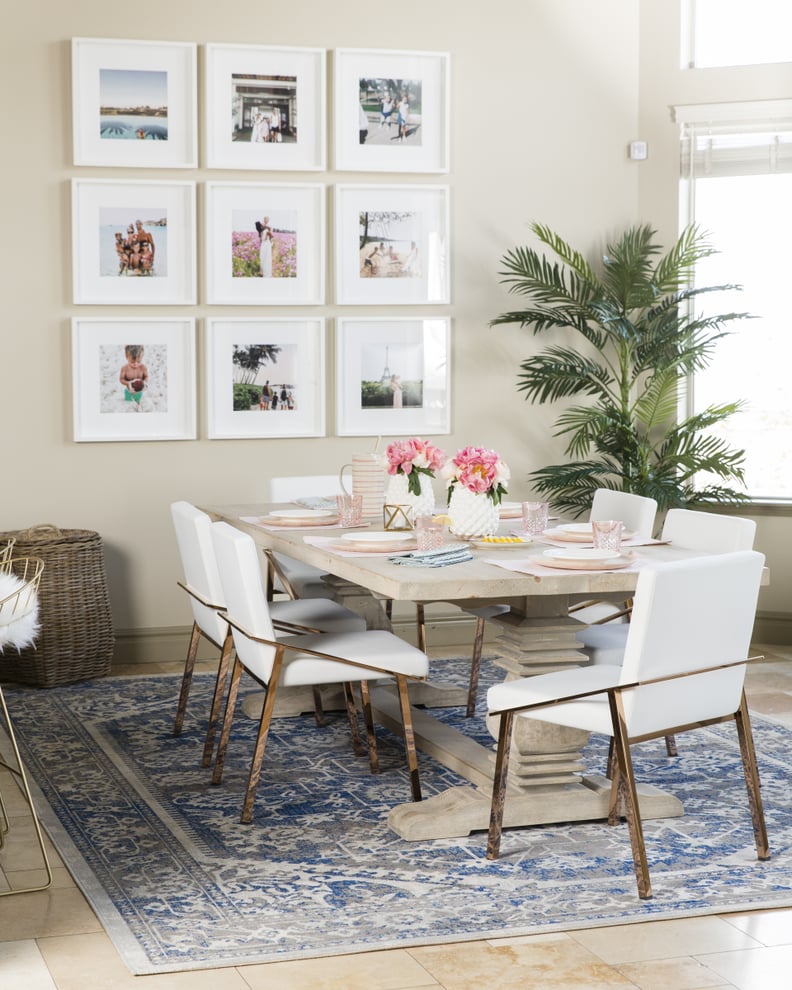 After
The transformed dining room is the perfect reflection of Christine's "classic with a modern twist" aesthetic and her husband's minimalist taste.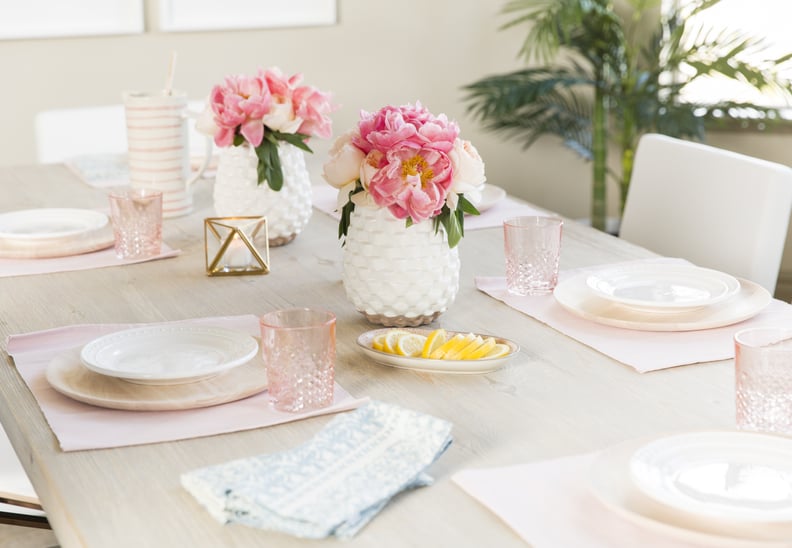 Christine lists fresh flowers and neutral dinnerware that can be mixed and matched as her dinner party must haves.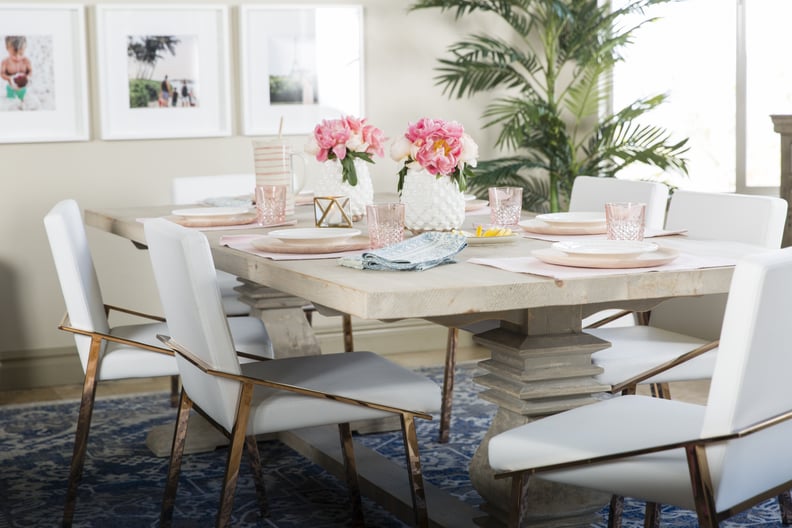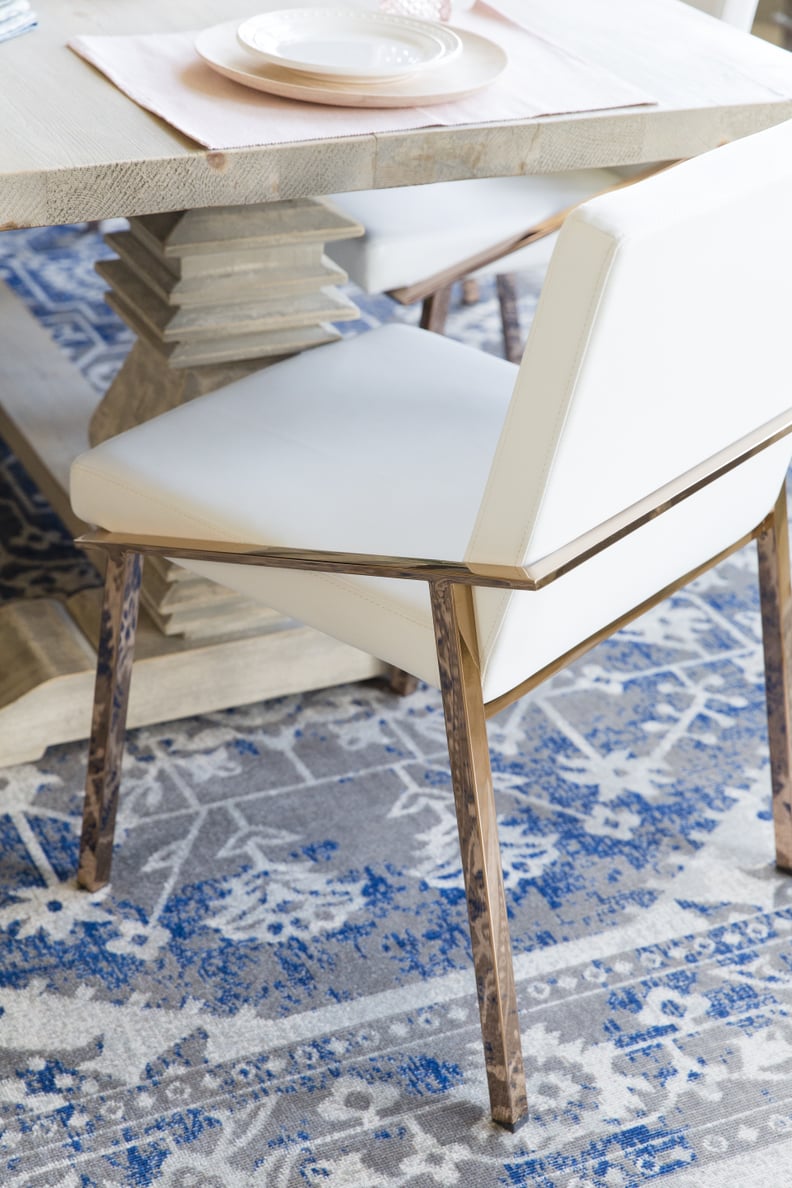 The dining chairs are Christine's favorite piece from the makeover. "I really wanted white chairs, but we had linen ones previously and my kids spilled so much on them that they got ruined fast. These are amazing! We've already spilt juice, spaghetti, syrup — the works — and it wipes up and cleans so easily because it's leather!"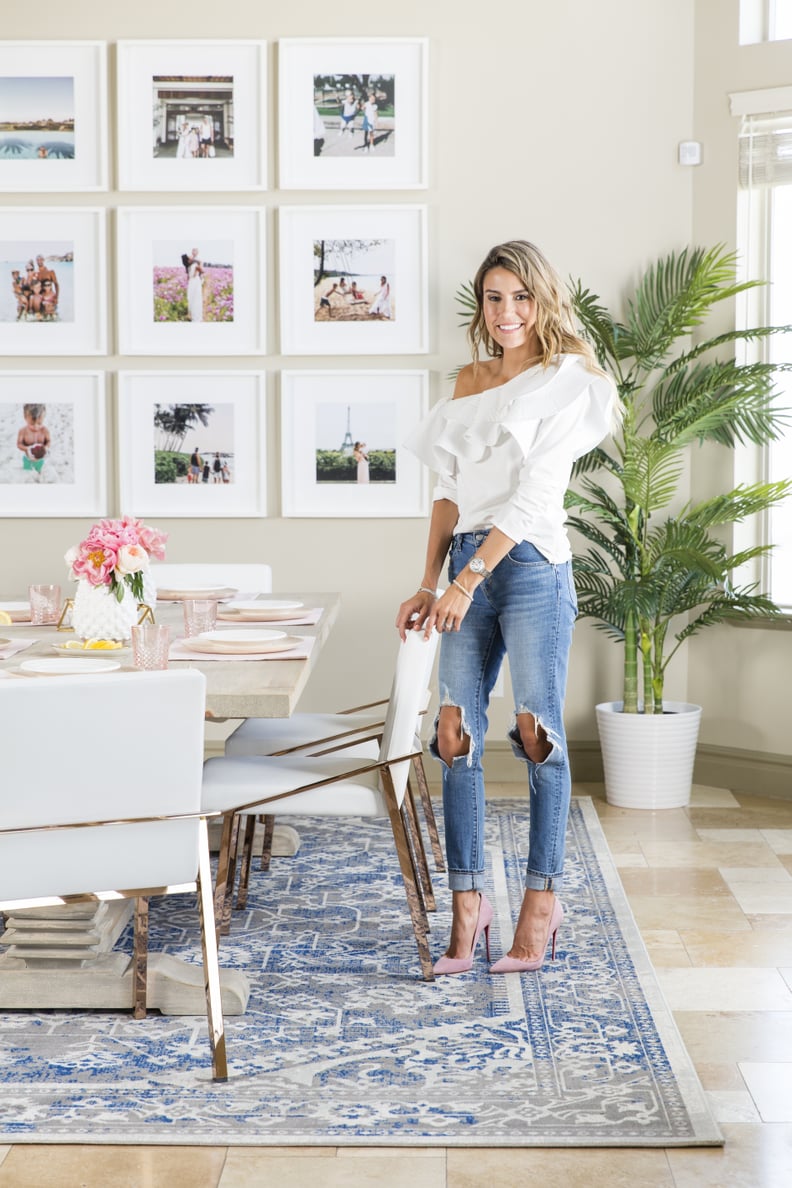 Christine says her goal is to make guests feel comfortable and at home while they're visiting. She explains, "Between the kids, our 120 lb. dog, and the chaos that comes with hosting guests, it takes too much effort to try to make sure everything is perfect, so we definitely have a relaxed approach to entertaining."
Soft pink accents lend a touch of glamour to the space while keeping it sophisticated.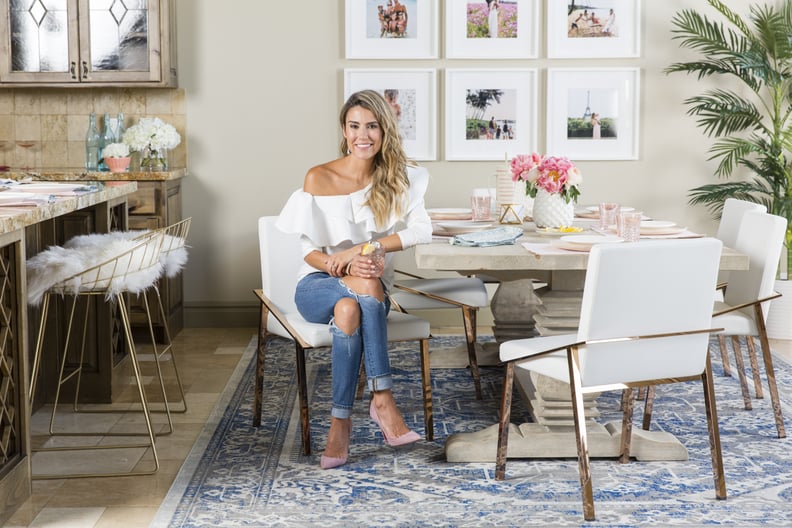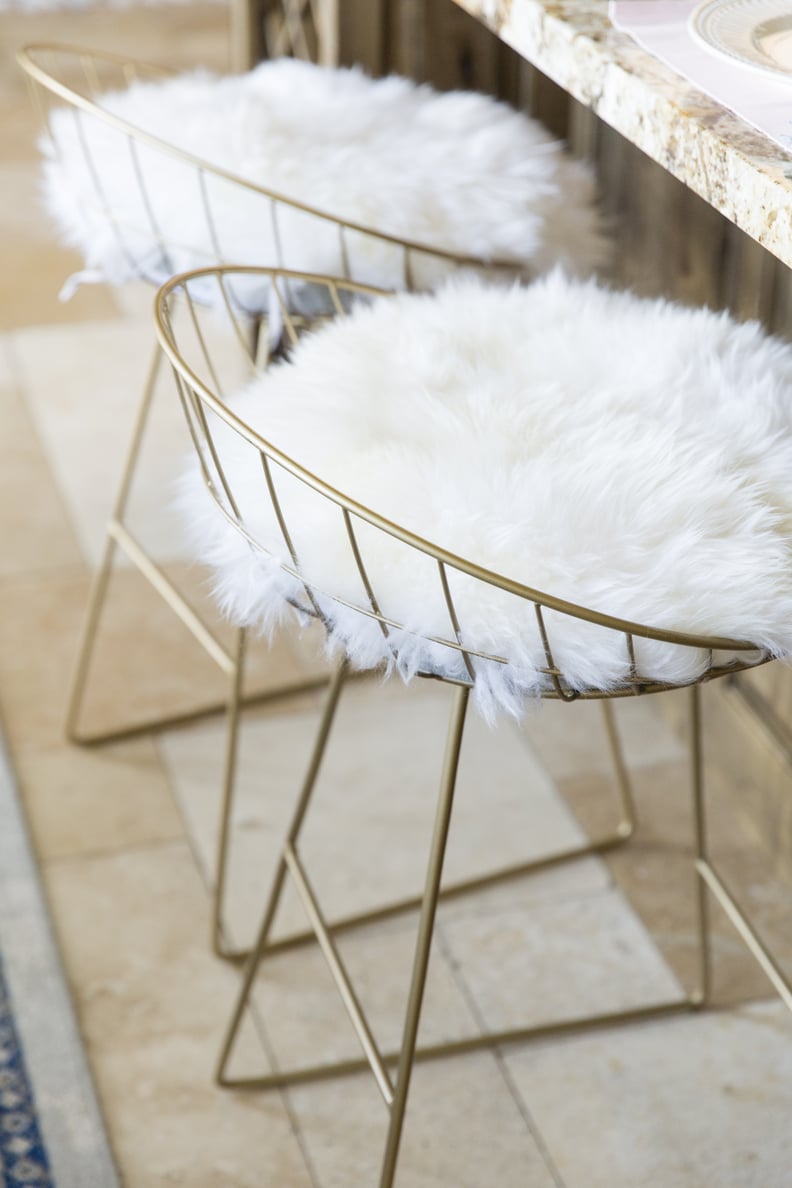 The adjacent eat-in kitchen bar becomes super stylish with the addition of hip metal frame benches sheathed in cozy sheepskin.