When you're a fashion blogger, your good taste is everything, so it's no surprise that Christine Andrew of Hello Fashion and POPSUGAR Select took her time perfecting every detail of her home office. After months of trial and error, she's just revealed her stunning home office — and it was definitely worth the wait! Check out highlights from Christine's feminine and chic workspace here, and get all the details on Hello Fashion.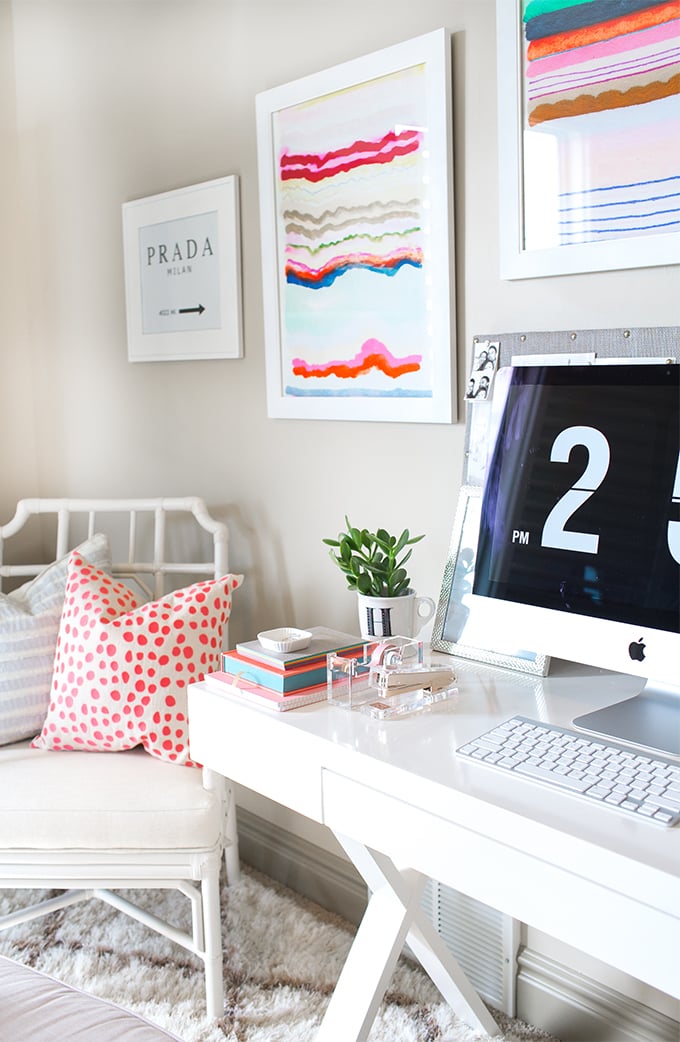 Inspired by the color palette of these vibrant framed prints, Christine worked in pops of blues, greens, and corals throughout the room.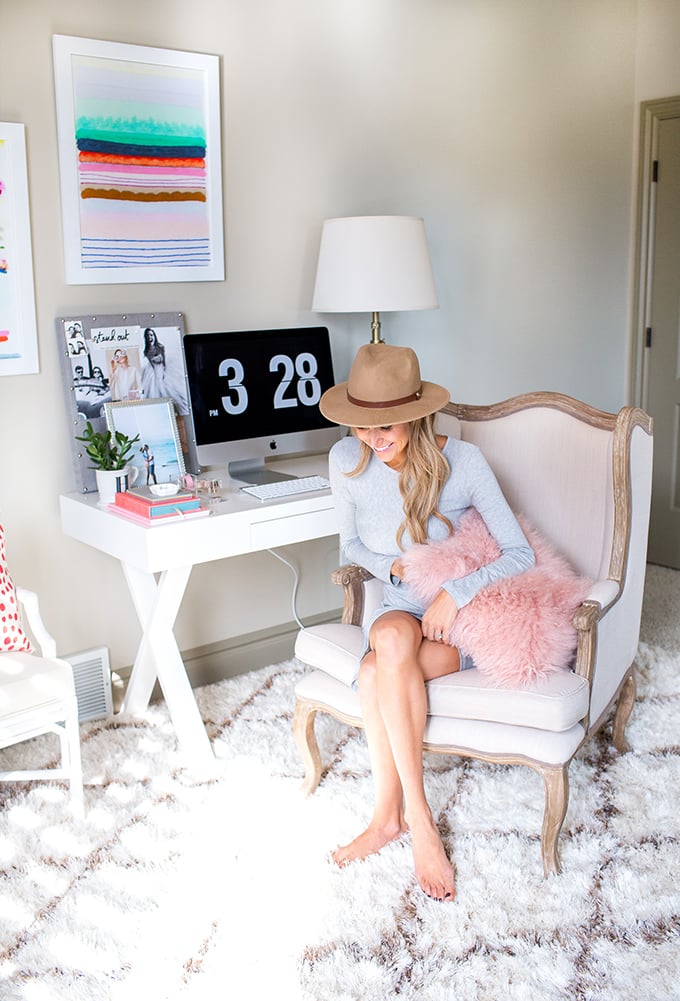 The fashion blogger admits she was out of her comfort zone when it came to dressing her home interiors but — with effort and patience — she was able to translate her stellar fashion sense into a stunning space.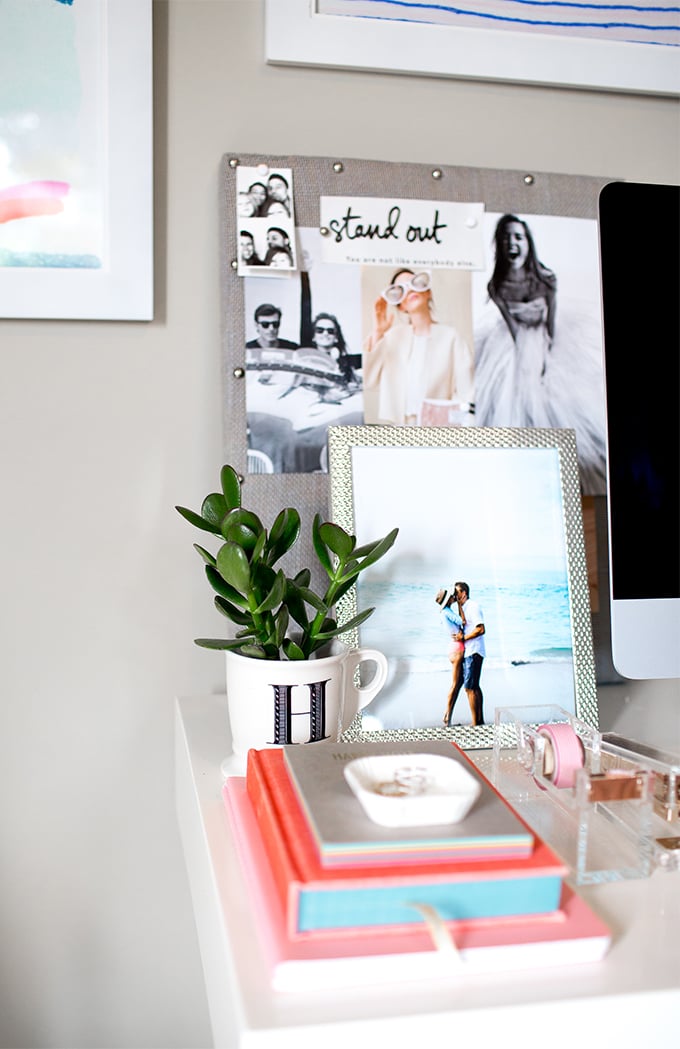 We love how Christine paired personal photos with inspiring cutouts and turned a monogrammed mug into a vase.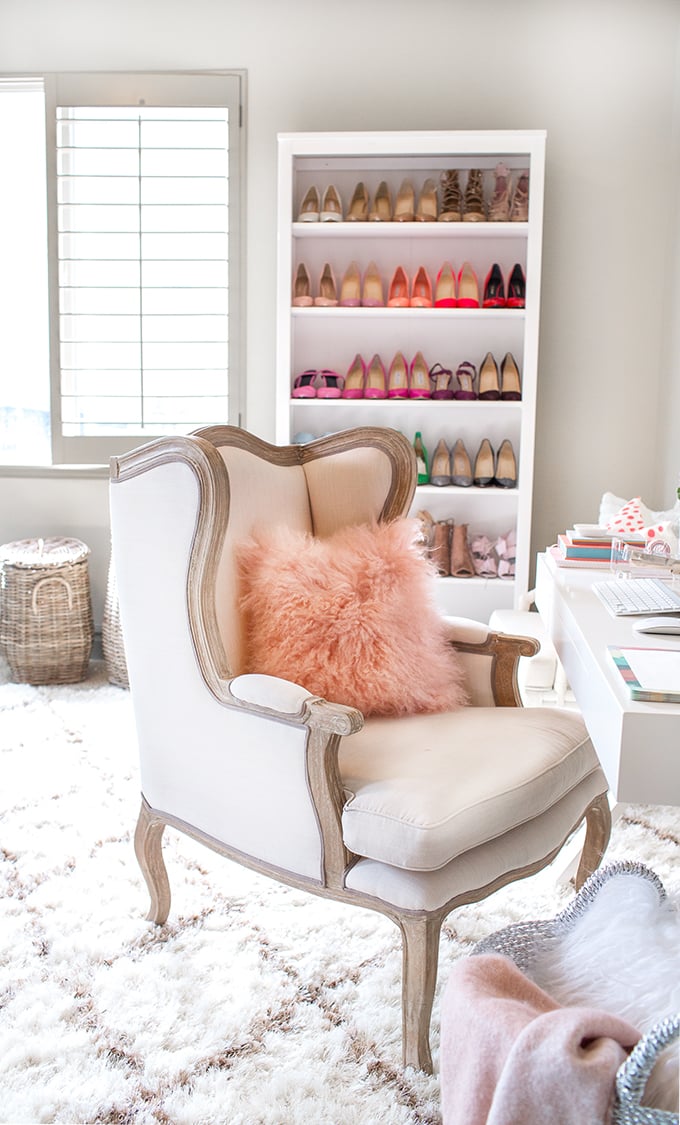 What could be more perfect in a fashion blogger's office than a bookshelf full of color-coordinated stilettos?