Paid Content For
Bed Bath & Beyond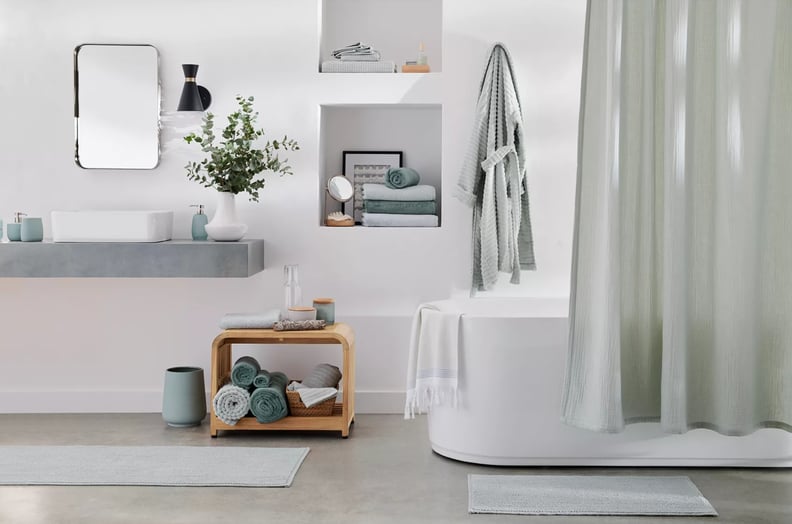 Bed Bath & Beyond
As POPSUGAR editors, we independently select and write about stuff we love and think you'll like too. If you buy a product we have recommended, we may receive affiliate commission, which in turn supports our work.
What's the best thing about staying at a hotel? (Besides room service, that is.) We'd argue it's the bathroom. Stepping into a sparkling-clean tub, stretching out in a roomy shower, running your fingers through plush towels, wrapping yourself up in a fluffy robe — it's all so simple yet luxurious. Wouldn't it feel incredible to have that hotel experience at home, day after day?
By stealing a few secrets from hotel design, you can certainly make your own bathroom feel as inviting and comfortable as one in a five-star resort. Drawing from the seemingly endless selection at Bed Bath & Beyond — which, BTW, is having a big sale right now — we've found 10 easy upgrades to help transform your bathroom into a hotel-like refuge. Keep reading to see how a few little changes (one costs only $10!) can have a big impact.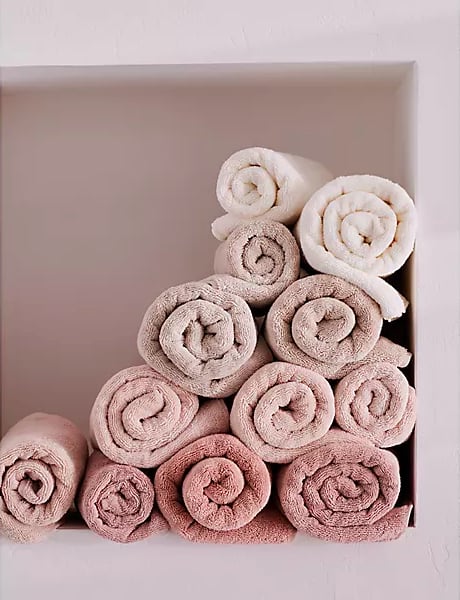 Fluffy New Towels
If your existing towels are becoming threadbare, upgrading to a new set will make you feel like you're bathing at the Ritz. These Haven Organic Cotton Terry Bath Towels ($18) are available in 15 (!) colors, and they're soft and fluffy — and organic, too, so they're kinder to the planet.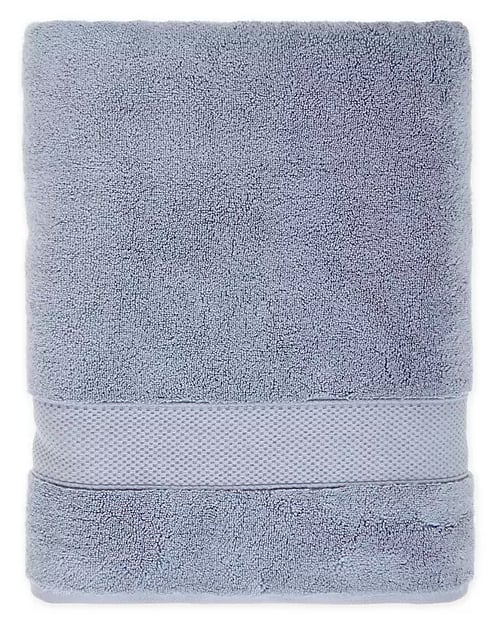 An Oversize Bath Sheet
A Towel Warmer
OK, and on that "luxurious toweling-off" note, one last thing: if you don't have a built-in towel warmer like some hotels do, there's always the Haven Towel Warmer ($130). Turn it on before your shower, and you'll have warm towels waiting for you when you're done. So cozy.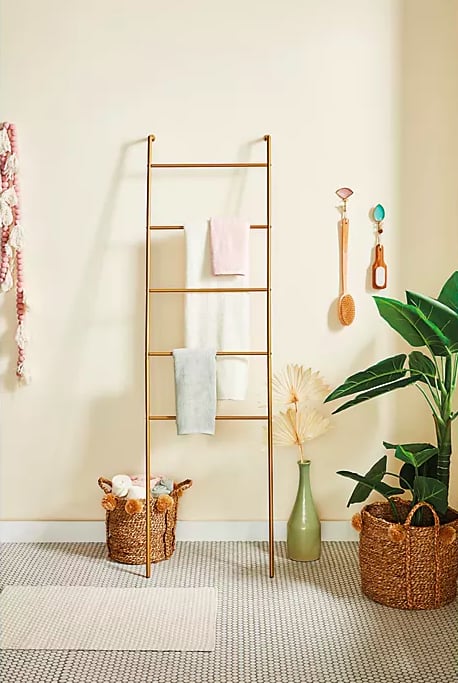 A Towel Rack
Next time you check into a hotel, notice how its bathroom makes use of vertical space. Chances are, you'll find a towel rack in the mix; it's a simple addition that makes it so easy to keep the bathroom looking tidy. And guess what: This minimalistic Wild Sage Gemma Towel Ladder ($10) is a shocking 80 percent off, which means you almost can't afford not to have it in your bathroom.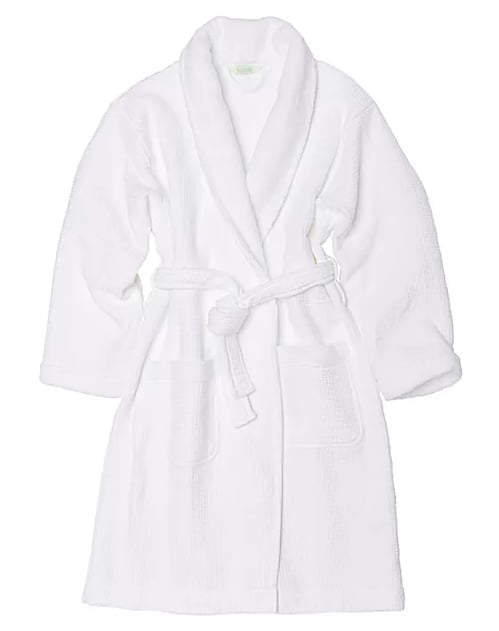 A Waffle-Weave Robe
The best hotels are outfitted with crisp white robes for lounging. To create the same atmosphere at home, wrap yourself in a Haven Waffle Organic Cotton Robe ($90). It's so plush and soft that you'll be tempted to order room service, ahem, delivery.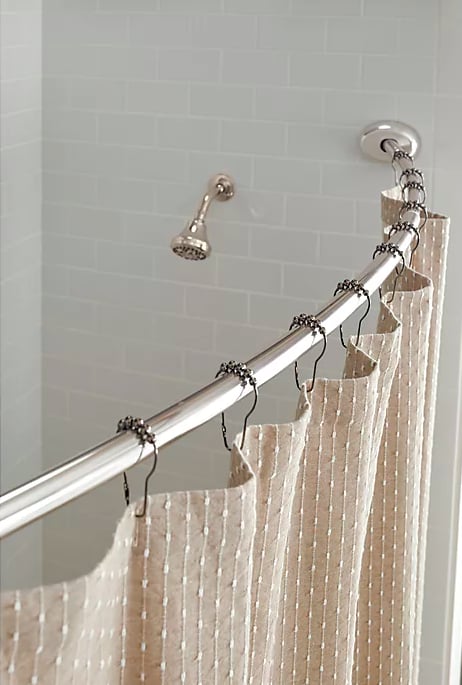 A Curved Shower Rod
Most hotels have small bathrooms, but their shower stalls manage to feel enormous. The secret? A curved shower rod like this Squared Away NeverRust Aluminum Single Curved Shower Rod ($45). Its shape creates more elbow room in your shower — without eating up precious square footage.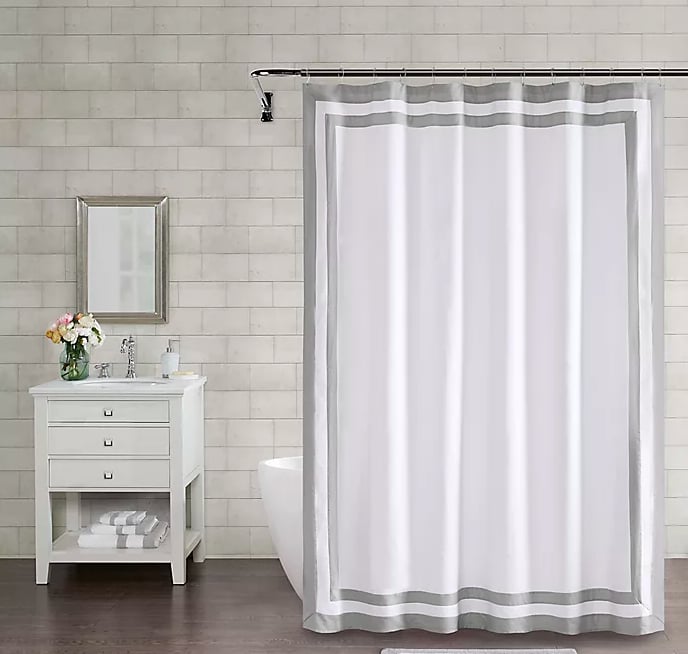 A Classic Curtain
Five-star resorts almost always go for an understated, classic shower curtain. This Wamsutta Hotel Border 72-Inch Square Shower Curtain ($45) has a tailored look with crisp twill detailing, which makes it look more expensive than it is. It's available in multiple lengths; hanging a long curtain closer to the ceiling will make the room look larger, too.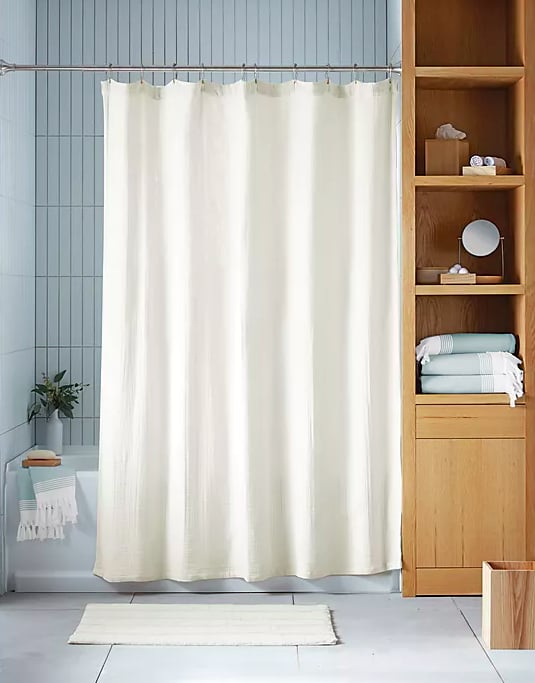 A Spa-Style Curtain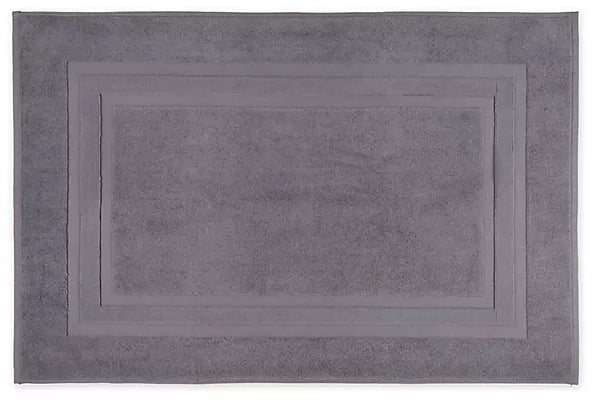 A Thick Bath Mat
Hotel decorators know that guests like to sink their feet into something plush after a shower. This Wamsutta Classic Turkish Bath Mat ($20) is made of thick cotton with finely woven details. Naturally, it feels wonderful underfoot.
A Stylish Organizer
Don't you love how nice hotels always have little necessities like cotton swabs and, for some reason, tiny sewing kits? Re-create that vibe by storing your tissue and small essentials in this Haven Eulo Wood Tissue Box with Storage ($20). It all but guarantees a clutter-free bathroom counter.