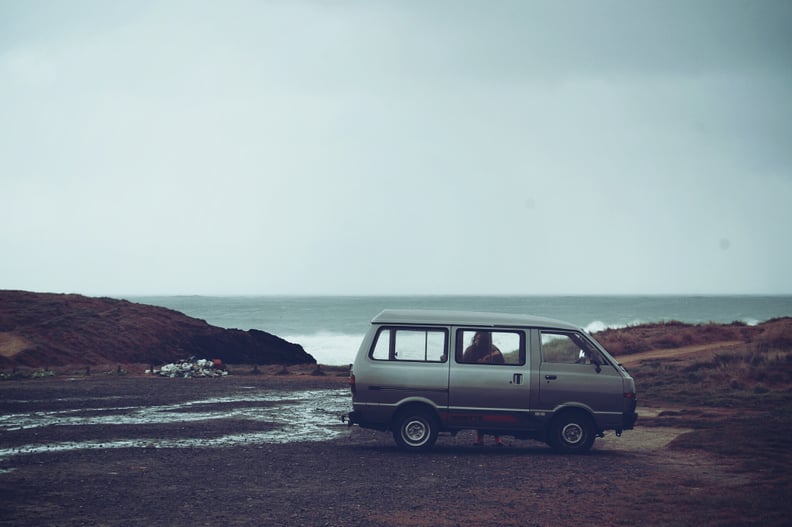 StockSnap | Daniel Santalla
You are already an expert camper and have done the whole glamping thing. Now, you're ready for the next challenge: vamping. By turning your van into an adventure vessel, you can tackle the outdoors in the latest fashion. Ahead, tools that will help you turn your camper into a camping machine.
01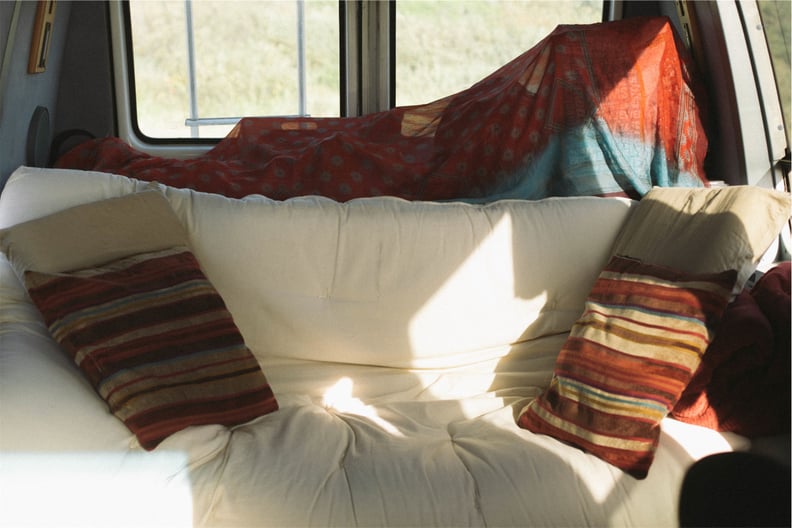 Create a Plush Area to Relax
Since you'll be bunking inside the van, it's key that you take the extra steps toward making your bed as comfortable as possible. Invest in a mattress that fits along the width of your vehicle, and toss in some pillows.
02 Hang Up Twinkling Lights
Turn the interior of your van into a fort of sorts. Drape sheets along the top, and hang small lights that will twinkle at night. They will create the illusion of sleeping under the stars.
03 Bring Luxe Items
No need to rough it in the van — make storage for favorite kitchen items, like coffee mugs and your French press. It elevates the experience when you're sipping hot coffee on crisp mornings around the campfire.
04 Pack a Mobile Kitchen
Sure, you're going to be roughing it around the campfire, but you can pack a collapsible table along with linens and tableware for sprucing up your van camping experience. Going with plastic cups and plates means you never have to worry about breakage.
05 Make Curtains
There are times you're going to want privacy in your van, so purchase curtains, or make your own, for closing against early-morning sun. And going with a vintage or mod pattern can really creaky a funky yet cozy interior.
06 Store an Extra Room
Along with tricking out the inside of your van, you can also pack a tent so you have extra room if needed. It's nice if you're doing an extended trek so you have space for storage.