As POPSUGAR editors, we independently select and write about stuff we love and think you'll like too. If you buy a product we have recommended, we may receive affiliate commission, which in turn supports our work.
When it comes to decorating walls, my options are pretty limited since I rent an apartment. While I technically could nail holes into the walls to hang up my framed family photos and paintings from college, it just doesn't seem worth all the hassle of having to fill the holes with plaster when I move out and hope that my landlord is satisfied with my handiwork. But lo and behold, during a recent trip to Michael's, I found a way to make my bedroom feel homey without causing any damage, and it cost me less than $10.
In an effort to make my bedroom look a little more like an Instagram picture and feel a little less, well, bare, I went the DIY route and bought a spool of twine and a pack of clothespins. Back in school, tape and thumbtacks were my go-to tools for hanging posters around my dorm, and I went a similar route with my latest crafting adventure.
At home, my inner craft lady kicked in and I strung the twine up on my walls with a few wooden thumbtacks I already had — one on either end of the string and one pinned in the middle to create a flattened "w" shape. Then I secured the ends of the twine by tying them around the tacks. From there, I used the clothespins to hang up postcards, photos, and my personal origami creations like shirts on a clothesline.
The result? So. Cute. I managed to decorate two walls in my bedroom with my quick and easy "photo displays," and I still have plenty of materials left over to create layered rows. I could even string my Polaroids and artwork across the ceiling if I really want to add some whimsy to my room.
It's refreshing to look around and see all of my personal mementos strung up around the room.
As easy as it all sounds, it was even easier to put together. There were a few instances when I misaligned the ends of the twine and had to pull out the thumbtacks to reposition them. Luckily, it was nothing like sticking a nail in the wrong spot on the wall to hang up a framed photo, and the holes left behind by the tacks were virtually unnoticeable. I was also able to control the length of the twine, which meant I didn't have to worry about the size of my room or the amount of wall space I had.
While I was skeptical that this project would leave my room feeling just as bare as before, especially considering the fact that all the materials I bought were in neutral colors, I found that they actually made my photos stand out even more, and the flowing lines make my room feel more put together and lived-in. Now when I walk into my room, it feels less empty. It's refreshing to look around and see all of my personal mementos strung up around the room, and this is definitely a decorating technique I'll be using for the foreseeable future.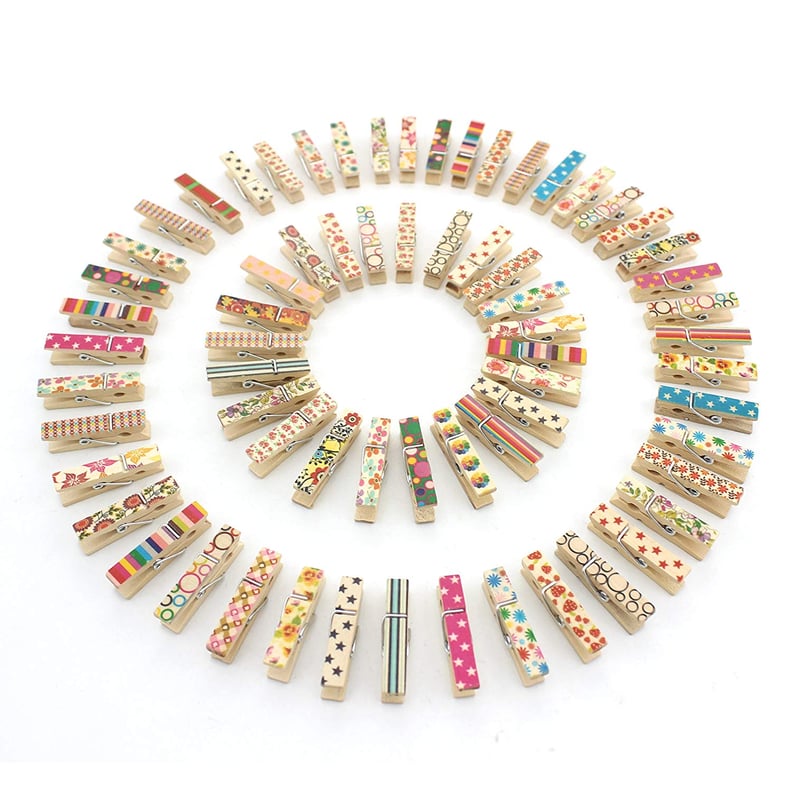 Printed Wooden Clothespins (100 pieces)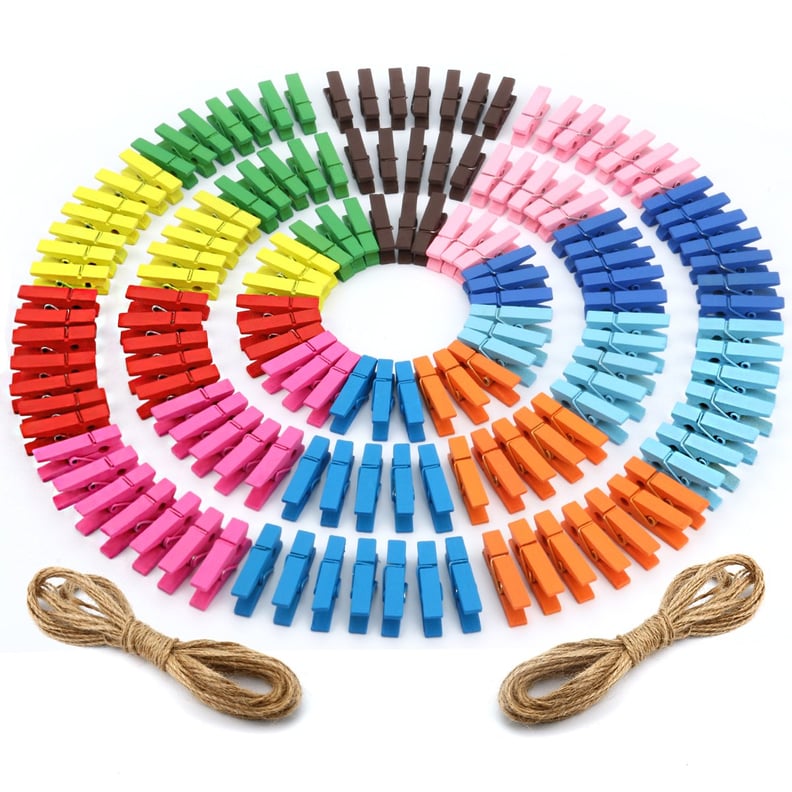 Multicolored Wooden Clothespins and Twine (150 Pieces)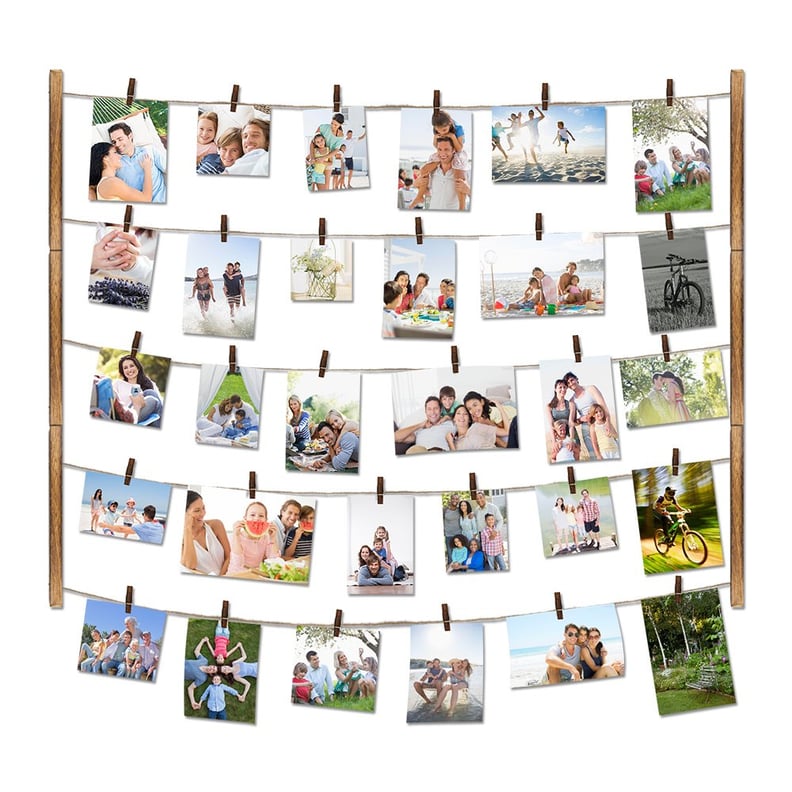 Home Decor Wooden Artwork Display