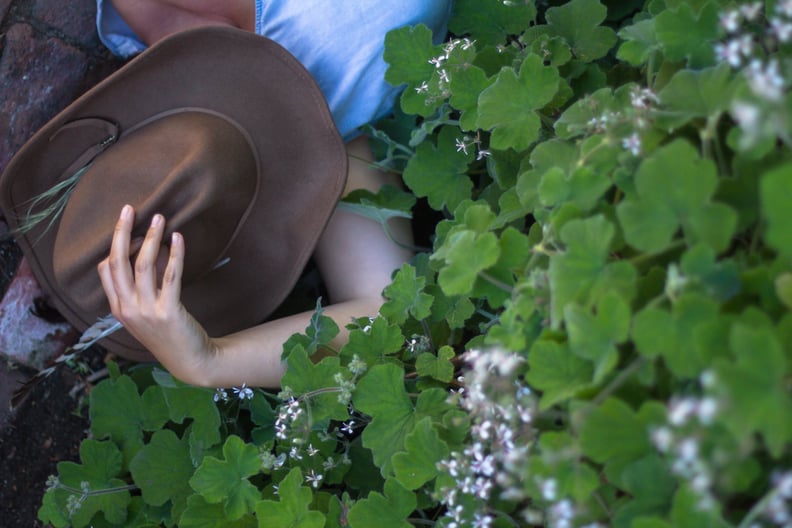 Rob Co
Rob Co
After a long, difficult day, what's better than retreating into your own scented secret garden? When strategically set around the patio, plants with aromatherapeutic properties create a natural haven of serenity, both in their lovely greenery and with the tranquilizing fragrances they emit.
To ensure we were selecting the best scented plants for building a strictly stress-free outdoor space, we consulted with Jenn Segale, a skincare guru who draws upon her background as an organic farmer and botanist to concoct all-natural products for her Garden Apothecary line. According to Segale, an aromatherapy garden is one that "grows medicinal plants designed to calm the mind, restore the body, and inspire relaxation and tranquility." Best of all, it is delightfully simple to create. The following is Segale's advice on the best plants to select when building an aesthetically pleasing and therapeutically scented patio garden.
01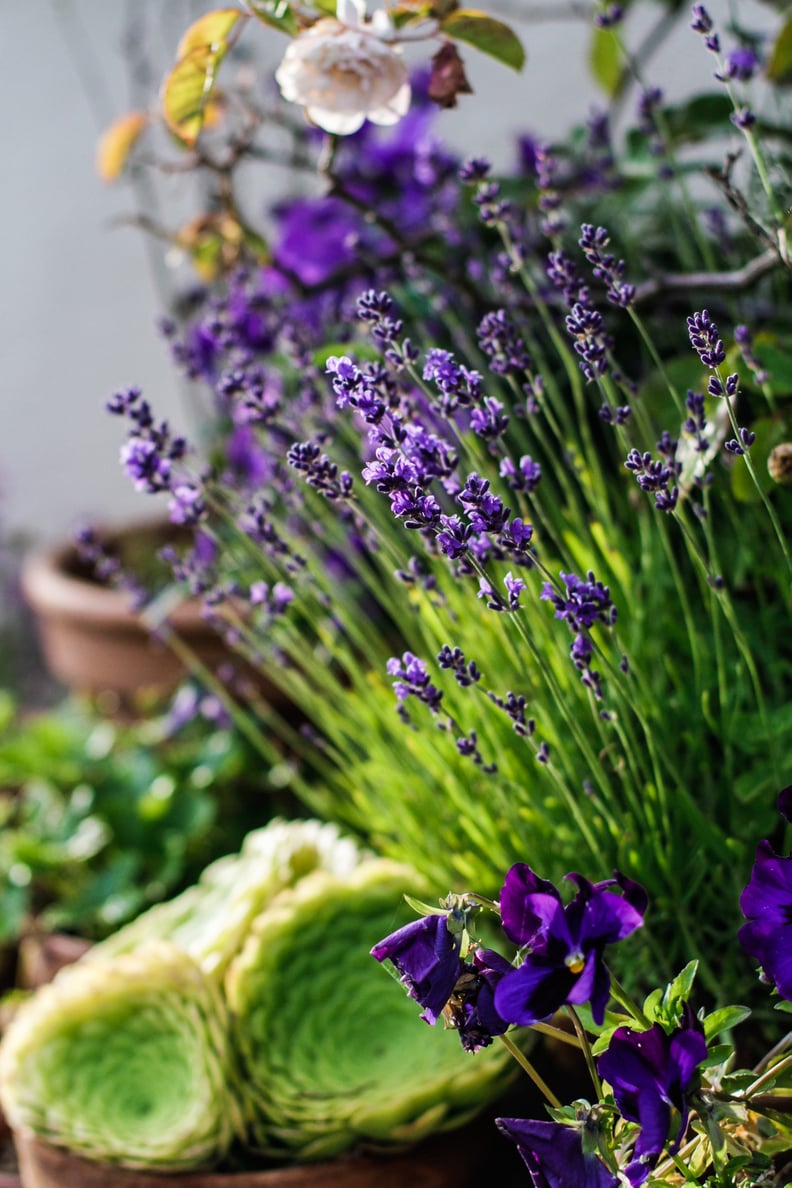 Munstead Lavender
"Lavender is an easy go-to herb for a scented garden, but this variety is unique; compact, darker purple then the average, and is happy to spend its entire life in a well-draining container. Toss it in a terra cotta pot with a bit of compost, and water throughout the dry months. You'll find yourself with an easy abundance of fragrant flowers, rich in notes of sweet foliage and camphor. Medicinally used as a gentle sedative, this herb smells clean, crisp, and strongly floral."
02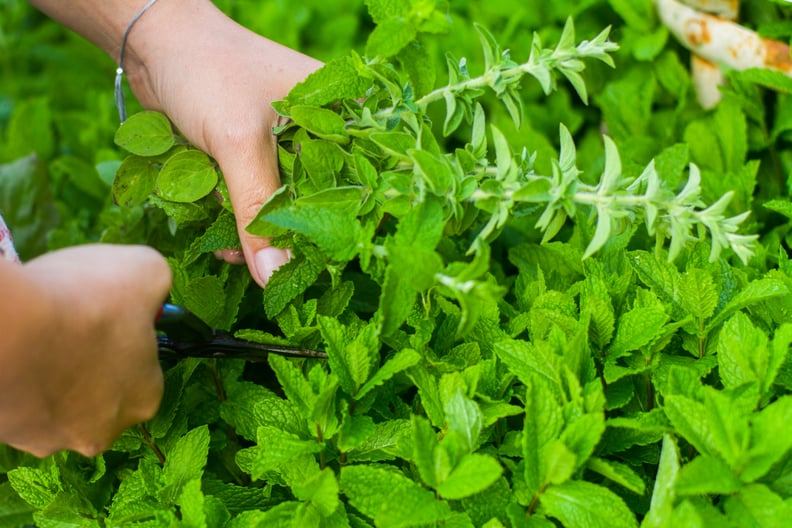 Mint
"A close family relative to lavender, peppermint is another perfect patio plant. In addition to soothing teas or yummy cocktails, peppermint can be used in all type of cooking and baking. With its history of being easy to grow and spreading quickly, this herb is happy in a container. Simply brushing against the foliage releases the scent, varying from citrus or floral to green grass, depending on which variety you choose. Peppermint physically promotes circulation and allows the body to cool, relieving itself naturally from inflammation."
03 Rose
"In my opinion, no patio garden is complete without at least one (or 10) roses. Rose Jude the Obscure is an English variety, with chalice-shaped petals and an award-winning fragrance. Wonderful as a cut flower, the scent of rose gives us pause, offering us a great excuse to breathe deeply. With butterflies and honey bees laced around your rose flowers, you won't be able to help feeling calm and beautiful."
04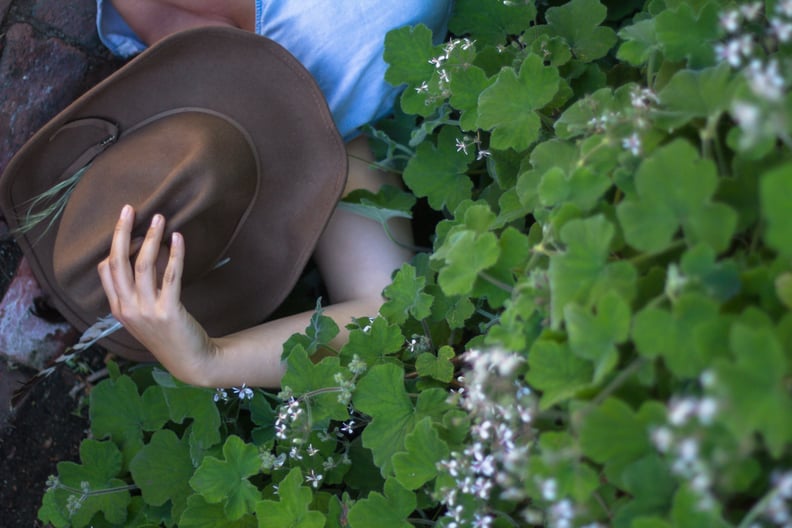 Scented Geranium
"Lovely as a cascading perennial, this plant comes in a variety of foliage and blossom colors, with velvety textured leaves. The scent is released constantly, but with little to no pollen or allergies for sensitive noses. Mostly with fragrant notes of citrus, floral, and fresh-cut hay, this plant grows year-round with ease and a bit of regular watering."
05 Artemisia / Wormwood
"This is a soft but striking plant, held in high regard for its fragrant silvery foliage. The flowers are inconspicuous and white, so it is mostly grown for the gentle, sweet, earthy aroma it emits on warm evenings. Simply relaxing by a cluster of this lovely plant inspires a deep breath, a pot of warm tea, and a good book."
06 Chamomile
"Chamomile is a soothing herb, commonly used for teas and baths (excellent for soaking tired feet in). Chamomile calms the nervous system and digestive tract, as well as soothes dry or damaged skin and hair. The scent is reminiscent of apples or pineapple, giving a cooling effect when inhaled fresh."