Transform Your Entryway From Cluttered to Magazine-Ready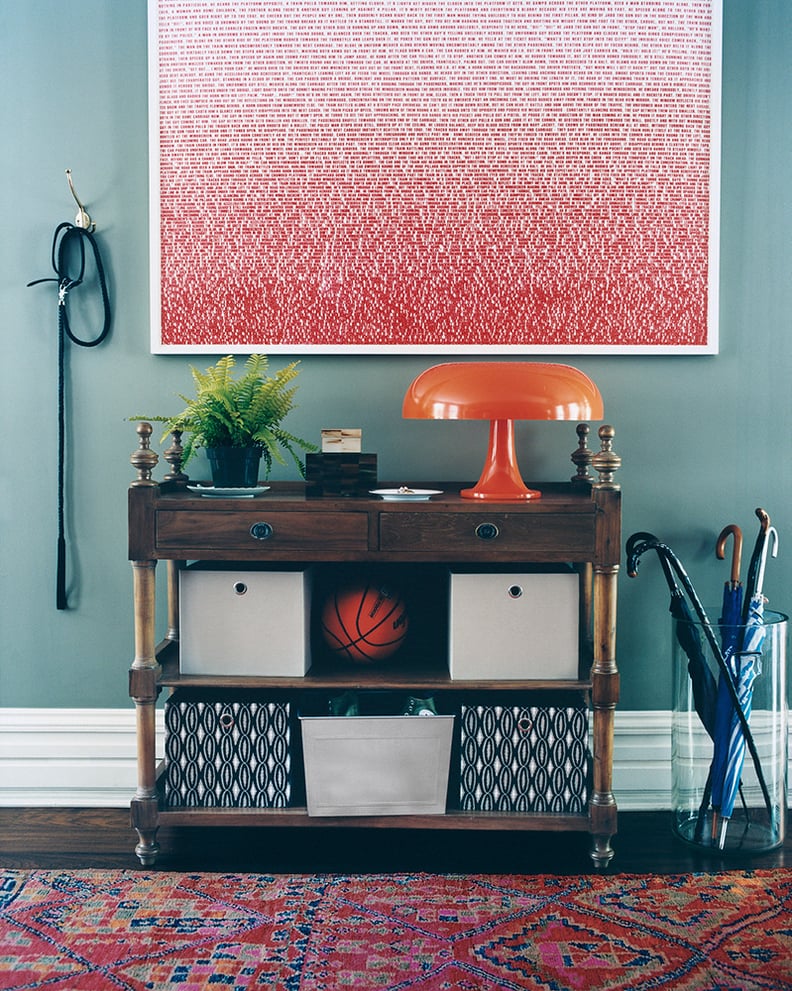 It's the last thing you see when you leave the house and the first thing you see when you enter it, but with so much daily traffic, your entryway can quickly devolve into chaos. Not only does a messy foyer make it difficult to find your keys and coat as you dash out the door in the morning, but it also makes for an atrocious first impression when guests come to call. Lucky for you, we've found a way to transform your entryway into the organized, magazine-worthy space it deserves to be — and all in a mere nine days! Get ready to kiss your clutter goodbye and prepare for serious entryway envy from all who pass through your door. Source: Justin Bernhaut for Domino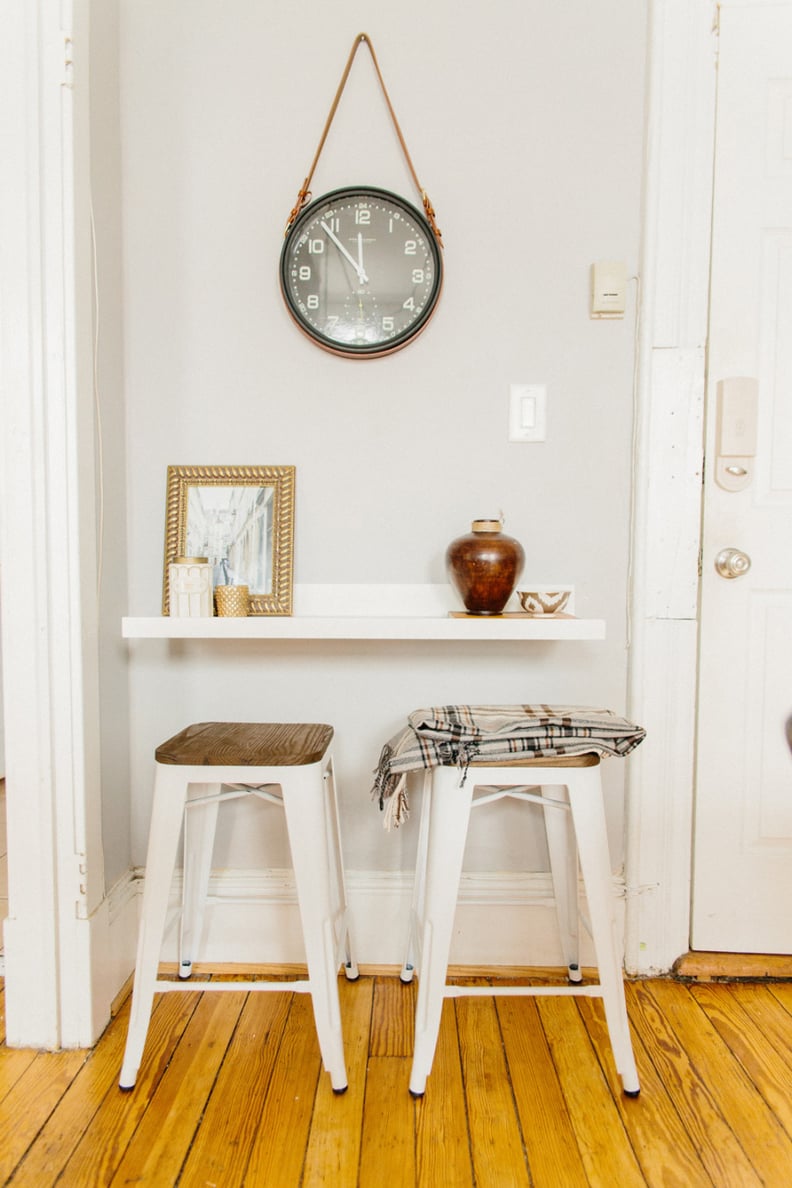 Day 1: Get a Tabletop Surface
Think beyond a traditional entryway table when it comes to finding the right table surface for your space. A desk or antique dresser works well in a spacious foyer, while floating shelves fit nicely in a narrow apartment entryway. Photo by Love by Serena via Style Me Pretty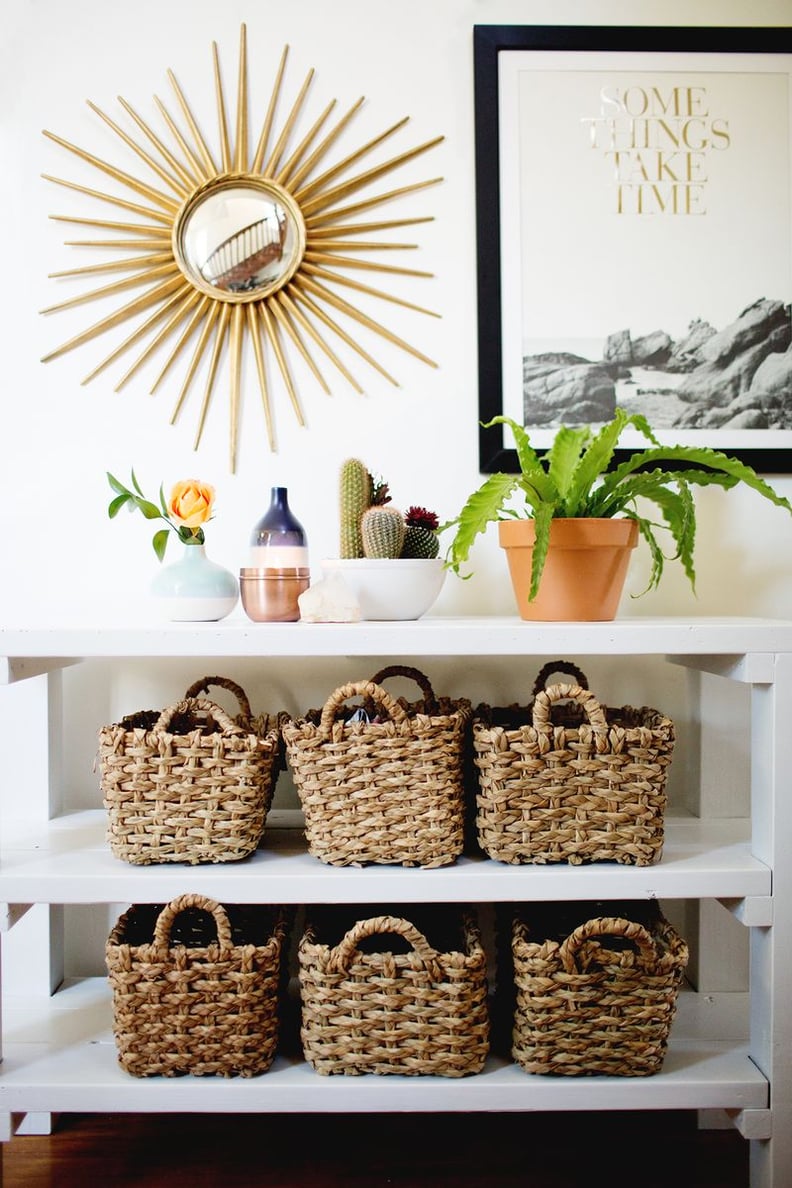 Day 2: Organize Your Mail in Baskets
Divide your mail into three piles: trash, keep, and respond. Then act accordingly. Divide the mail you're keeping or have yet to sort among baskets or bins. Use any leftover storage to organize everything from scarves and gloves to the dog's leashes.
Day 3: Install Hooks
If it doesn't fit in the basket, it should fit on a hook — hats, coats, backpacks, purses, you name it. Otherwise, it will inevitably end up strewn on the table or floor.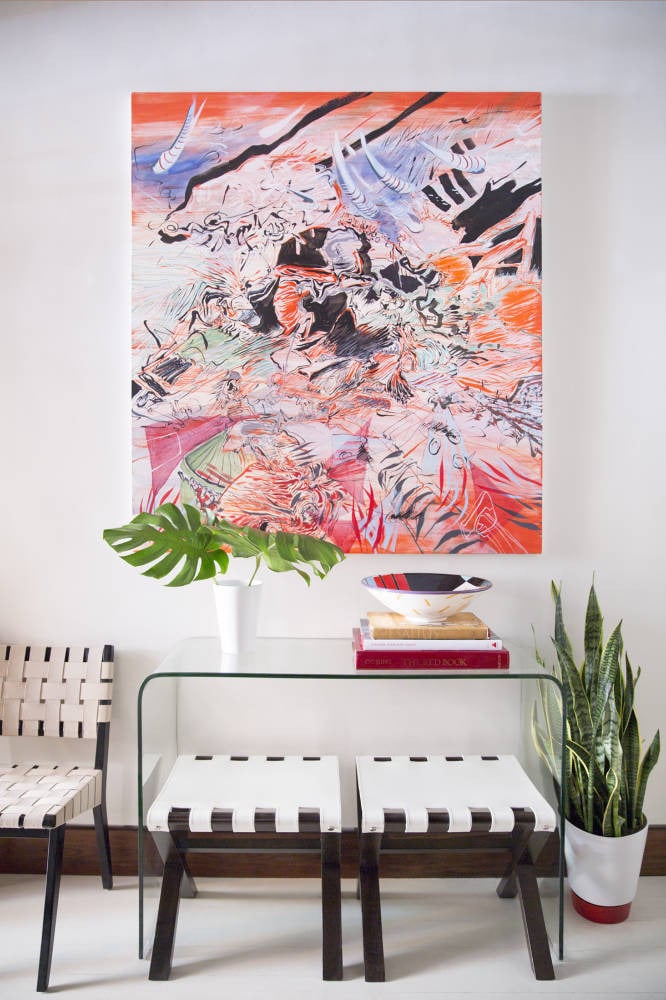 Day 4: Create a Place to Sit
You'll need a place to sit down as you take off your shoes and sort through the mail. From a stool to an X-bench that slides beneath the table, get creative with space-saving seating.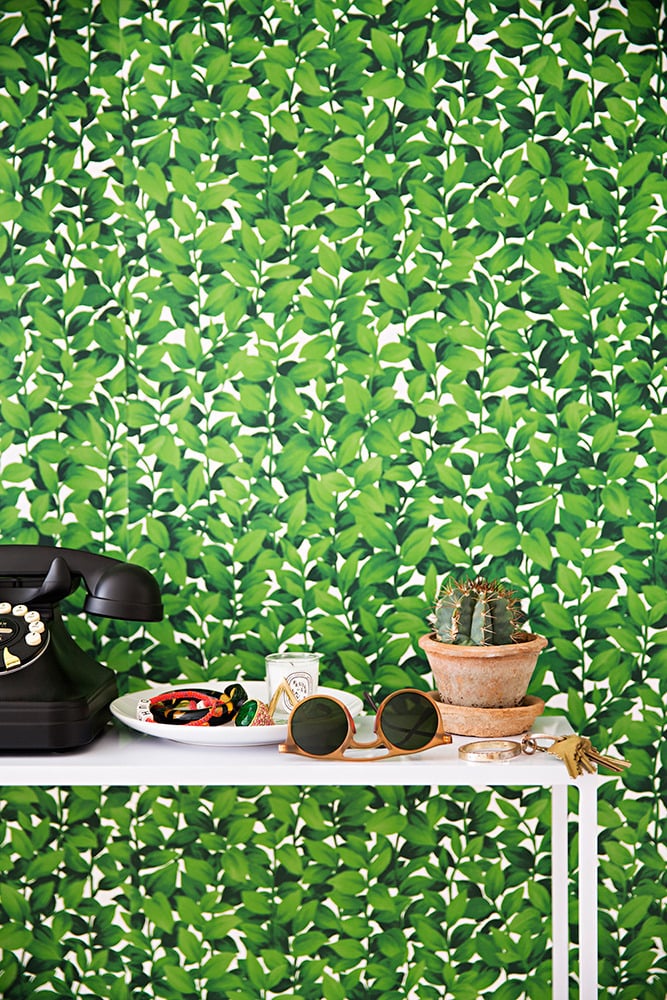 Day 5: Add a Tray For Your Keys
Organize your keys and miscellaneous items on a tray or stylish dish. It will help keep the tabletop looking tidy and your keys where you can find them.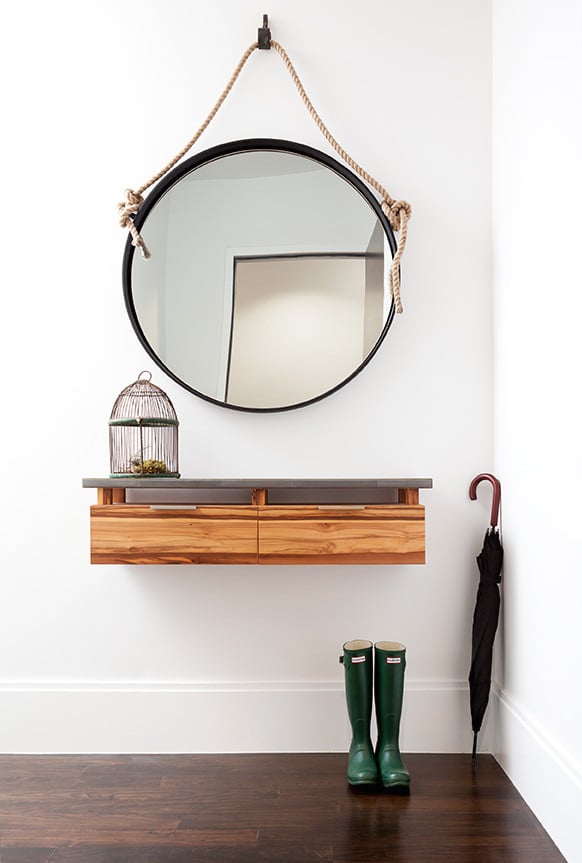 Day 6: Hang a Mirror
A mirror not only looks great, it also gives you one last chance to check yourself before heading out the door. For dramatic effect, rest a full-length mirror against the wall and press your entryway table in front of it. Photo by Wüd Furniture Design via Houzz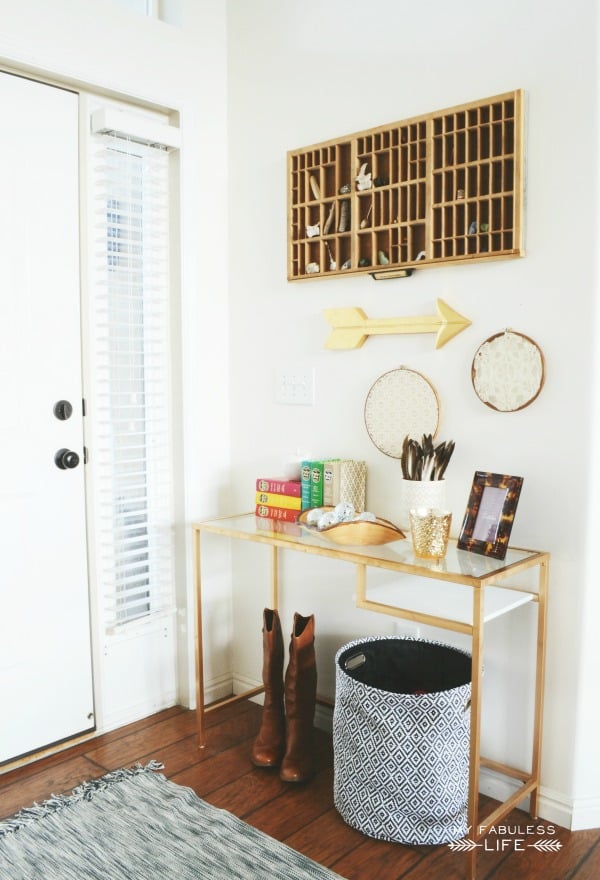 Day 7: Add Personal Touches
A family photo, meaningful objet d'art, or piece of seasonal decor will round out your entryway tabletop. The goal is to create a personal-yet-uncluttered vignette.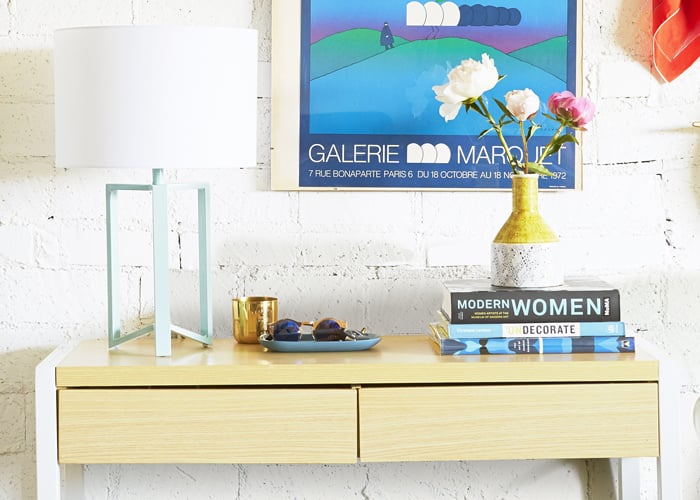 Day 8: Add Some Flora and Fauna
A vase full of fresh flowers, a few beautiful branches, or a low-maintenance succulent will bring your entryway to life and provide that extra designer touch that makes your house feel like a home. Photo by Zeke Ruelas via Emily Henderson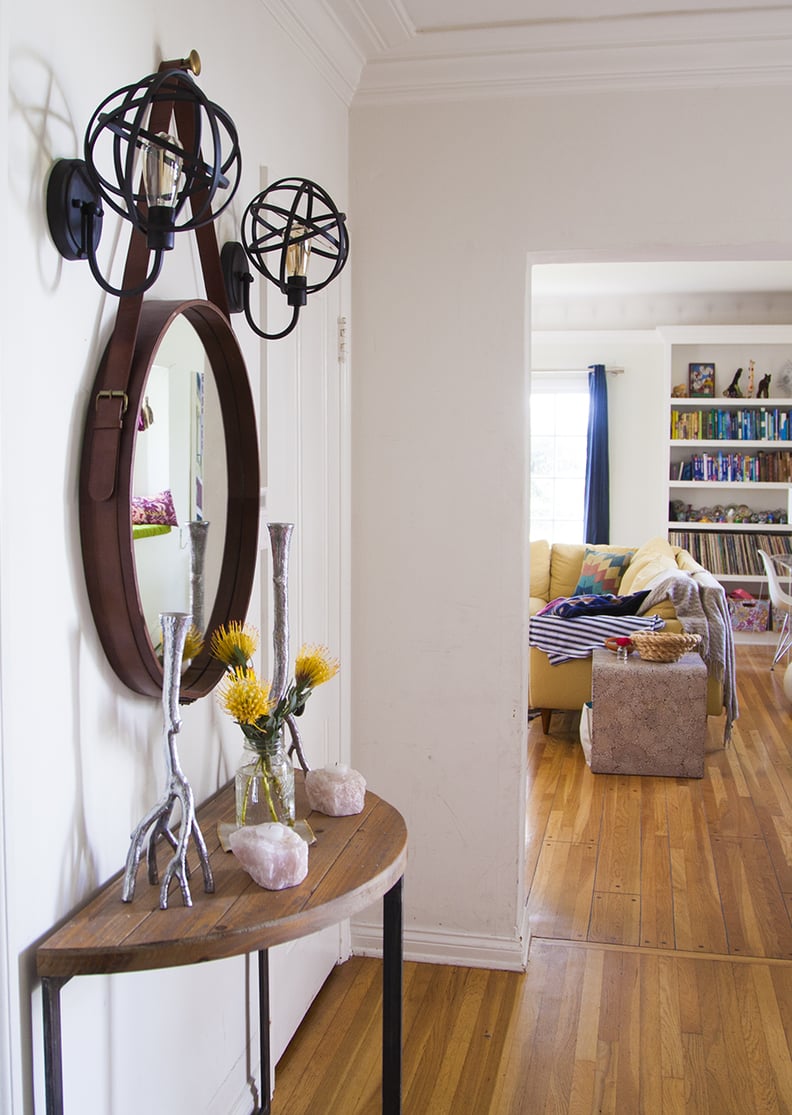 Day 9: Upgrade the Lighting
Replace the boring overhead lighting with a glamorous chandelier, mount a pair of stylish pendants, or simply rev up the glow with a tabletop lamp.