When it comes to storage and organization, often our pantries and kitchen cupboards are the last places in our homes to get any attention. With all of the food, spices, dry goods, and other pantry essentials that come in and out on a daily basis, it's easy to let this part of our home descend into chaos. But taking some time to re-think the way you organize your pantry can make it easier to use and much prettier as well. Try some of these simple ways to organize your pantry that are sure to make a world of difference.
01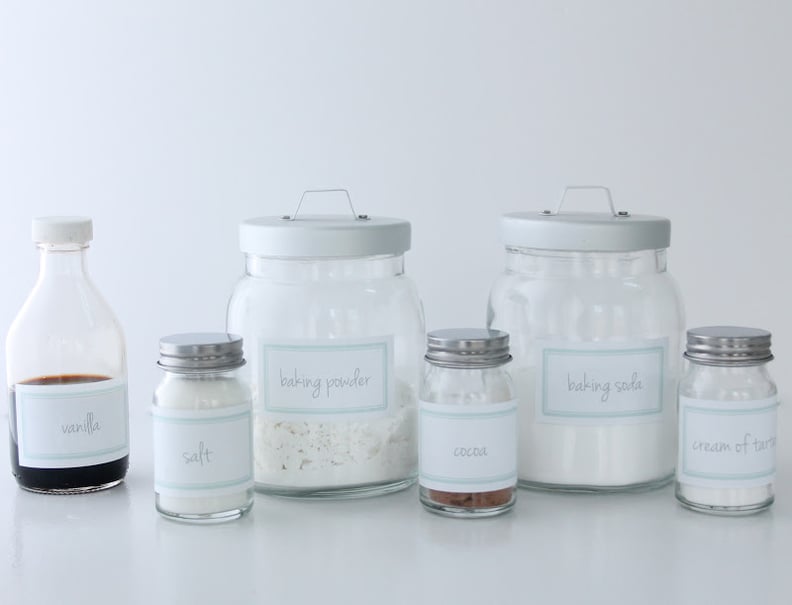 Store Bulk Items in Attractive Containers
If you do a lot of baking, follow blogger Julie Blanner's lead by transferring all of your baking supplies into glass containers to make your pantry look more organized and more attractive. It's also a great way to stay on top of your baking supplies and see when you're running low on flour, baking powder or any other essentials. Plus, it will keep your pantry cleaner and less susceptible to attracting moths or other critters than open or unsealed bags and containers. Check out more of Julie's tips for organizing your entire kitchen!
02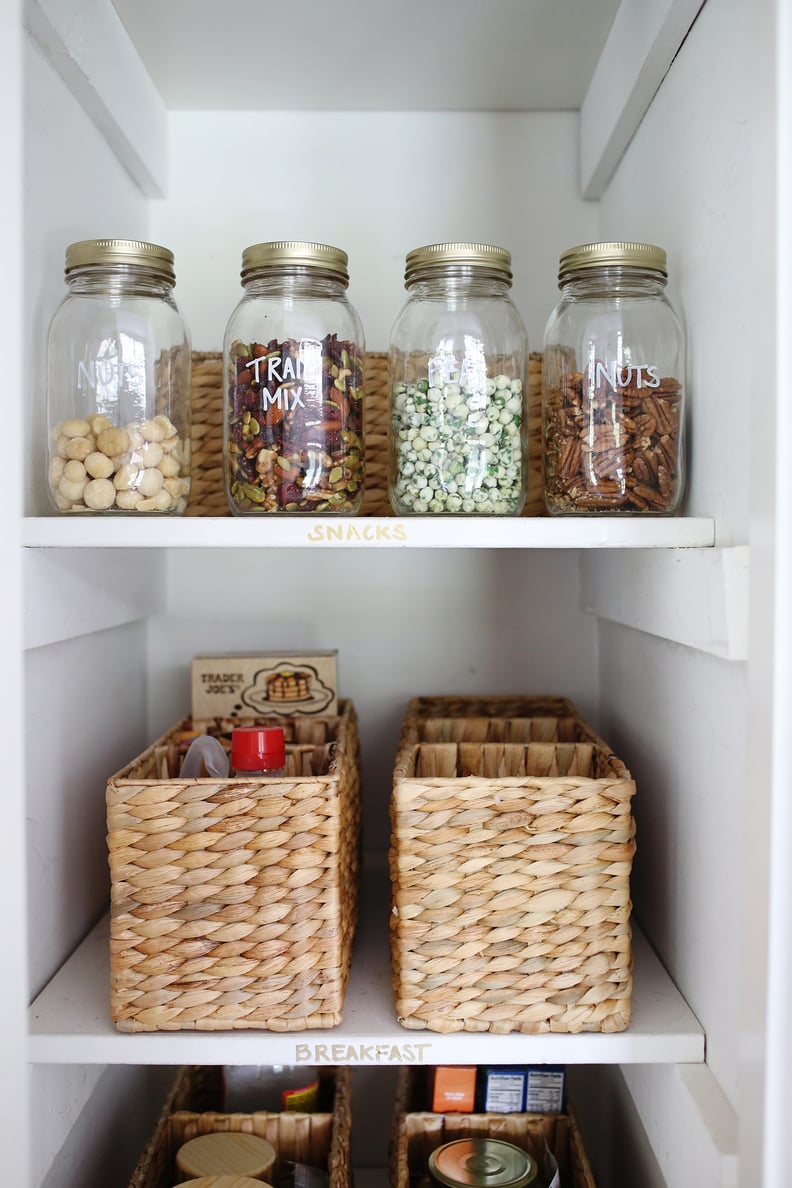 Label Your Jars
The benefit of keeping your pantry goods in their original packaging is that you can easily identify them — but that's about it. So if you're moving everything into similar-looking jars, make sure they're properly labeled for easy identification. Some things, like rice and pasta, will be easy to identify, but keeping everything uniform and nicely labeled adds another dimension of style to your pantry. Write directly on your jars with paint pens, or create labels using a label maker or create your own designs and print them off. The possibilities are endless!
03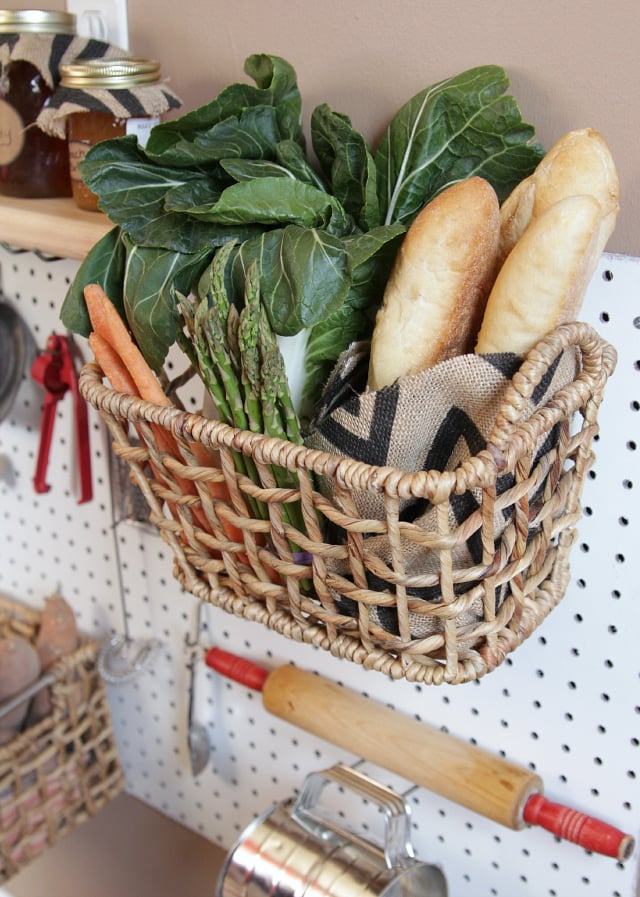 Use Pretty Baskets for Loose Goods
When it comes to pretty organizational techniques, you can't go wrong with a couple of lovely baskets. And baskets are super versatile, so you can choose the style that matches your decor aesthetic. These wicker baskets are a classic choice, but there are also lots of options like wire and plastic. They'll keep stray food and spices contained, organized and hide any ugly packaging.
04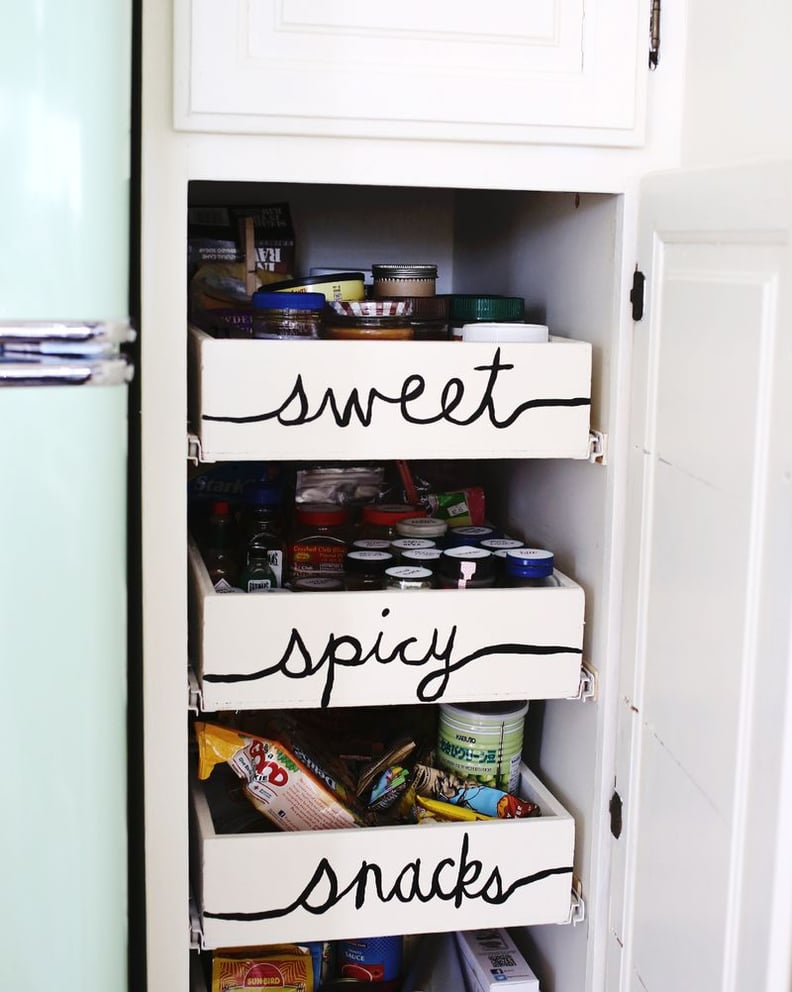 Write Item Identifiers in Lovely Cursive
Whether you have pull-out drawers or shelving, organizing your pantry into categories is a great way to stay organized and find the stuff you need. And adding pretty cursive writing to those drawers or shelves is a charming way to add a bit of personality to your pantry! You can either draw or paint directly onto your shelves and drawers, or make signs to hang on them if you don't want it to be that permanent.
05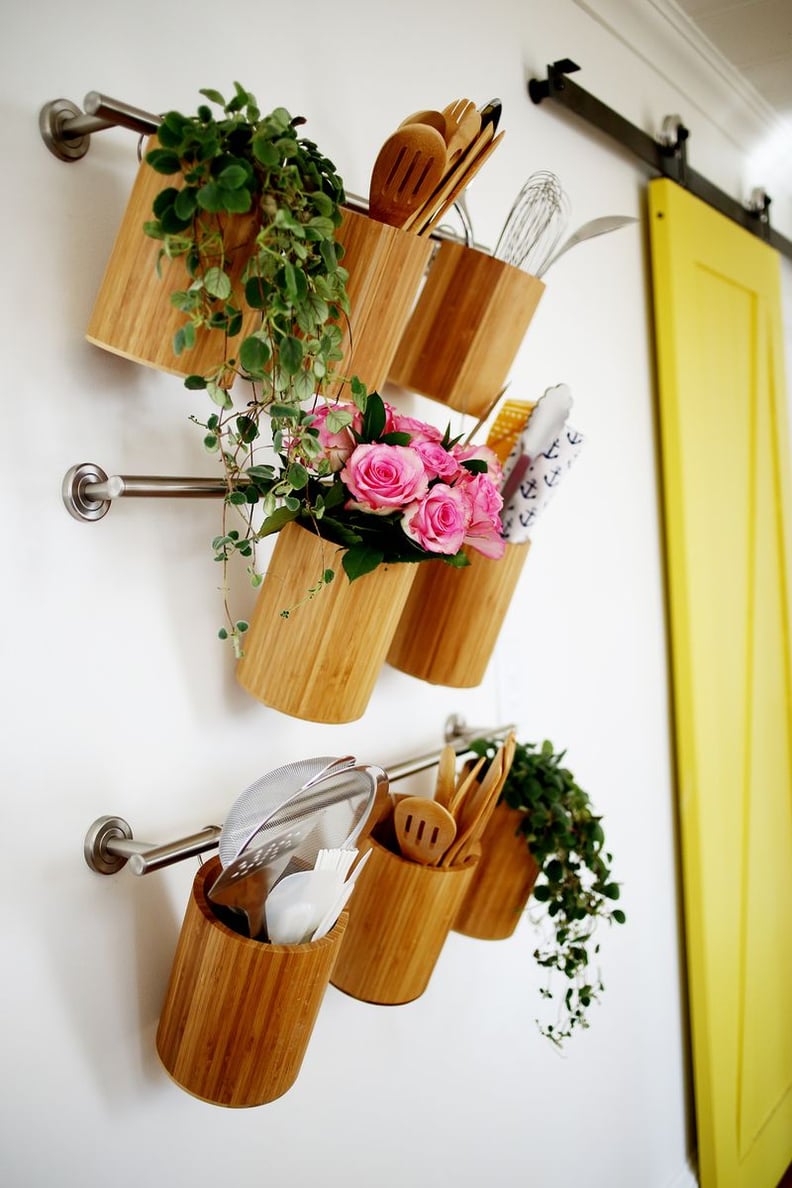 Hang a Wall Organizer
Pantries can be a tricky space when it comes to storing things effectively and making the most of the space you have. Because floor space is often limited (and counter space is usually nonexistent), try this wall organizer instead. You can fill it with utilitarian things like plastic cutlery, straws, or even snacks. Set aside a couple of containers for plants (fake or real!) to give it a bit of color.
06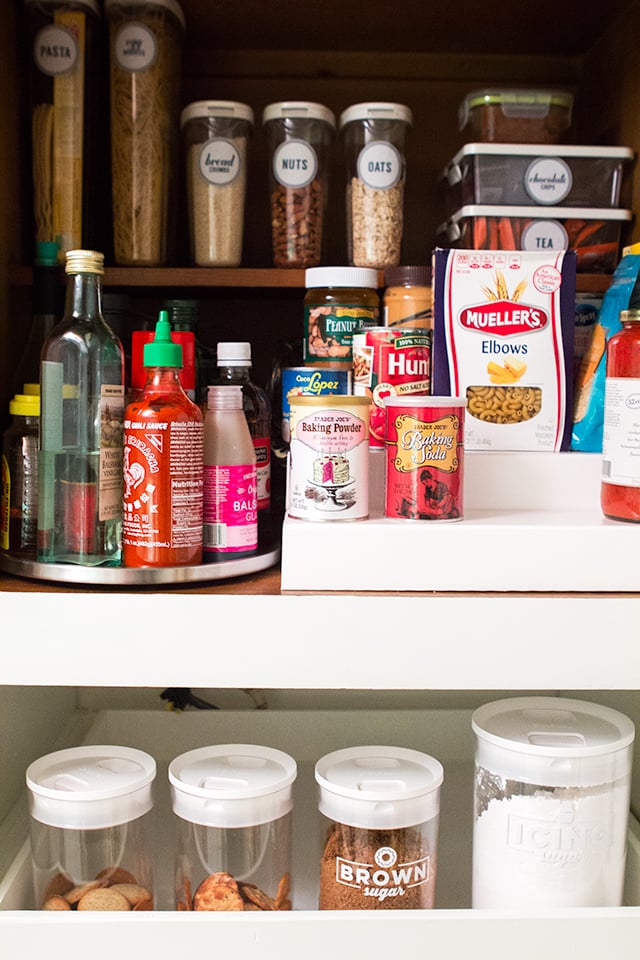 Install a Lazy Susan
The key to an organized space — especially a pantry — is being able to easily access everything you need, when you need it. This is why lazy Susans are an essential component to any truly organized pantry. They're great for storing small bottles like condiments, and they make grabbing whatever you need a breeze. If your space is big enough, you can even install more than one, depending on your needs. They also come in a wide range of styles like wood and stainless steel.