You've got lots of friends and family and big aspirations for a perfect holiday feast — but you live in a small space. Don't fret! You can still be the hostess with the mostest — if you follow our nine rules for small-space entertaining.
01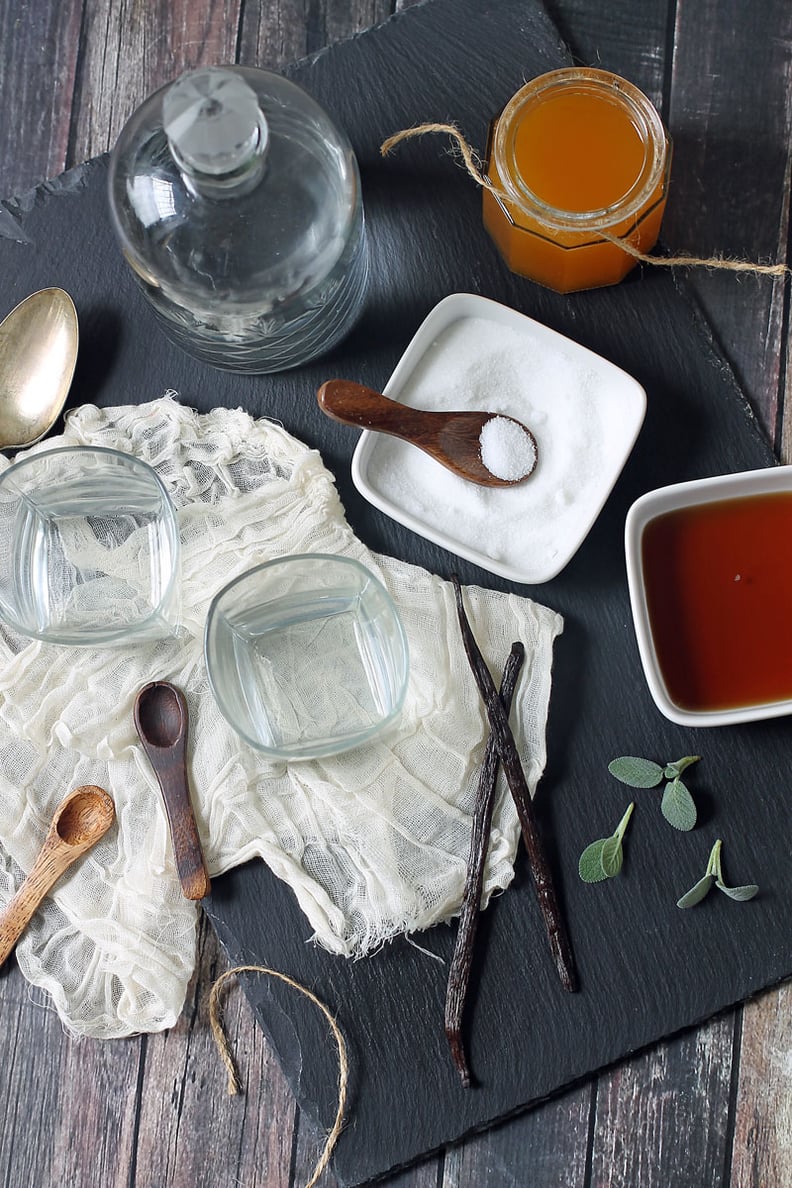 Serve Welcome Cocktails
Since everyone is forced to be up close and personal, lubricate the getting-to-know you process with a signature holiday-themed cocktail ready as guests arrive, like this pretty squash and sage-infused sipper.
02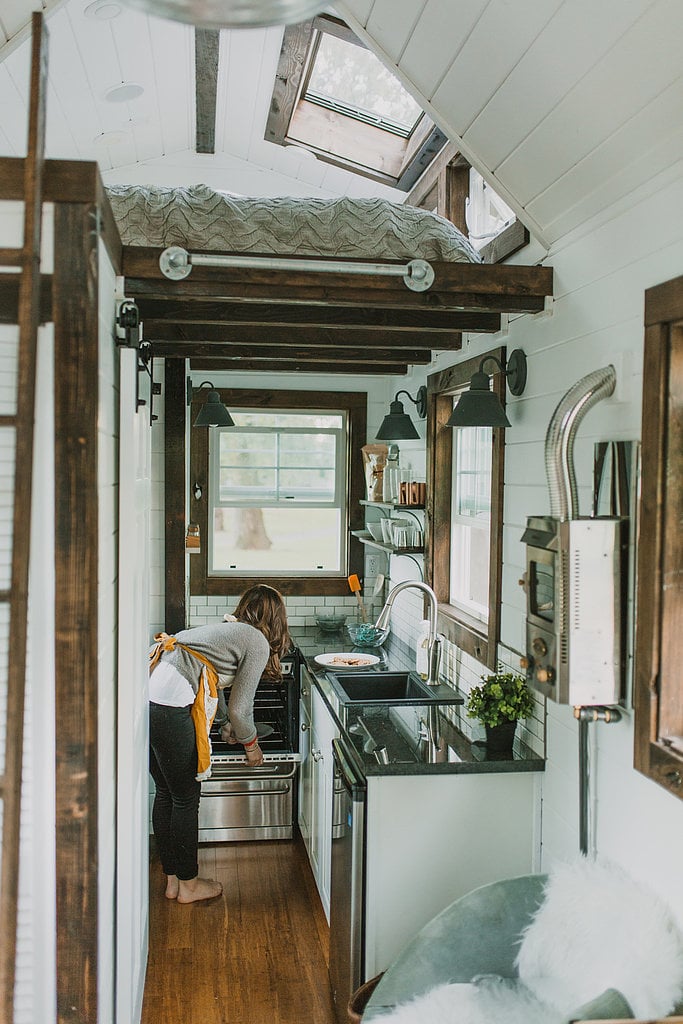 Have Food Ready to Go
With so many people packed into your tiny place, there isn't room for you to be running around basting the turkey. Do as much food prep ahead of time as you can. You'll be more relaxed and you'll free up the kitchen, creating valuable square footage.
03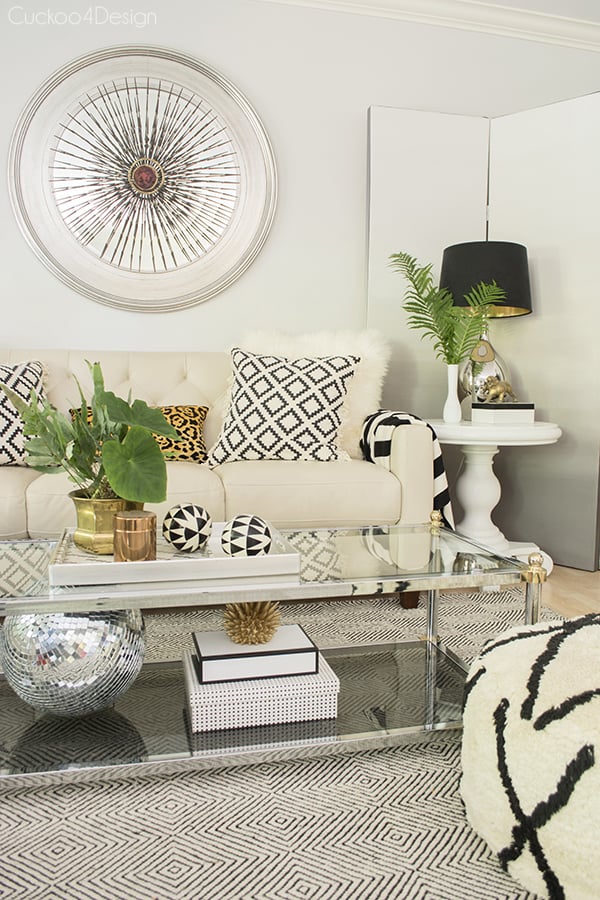 Rearrange Your Furniture
If you have a tiny dining area or no dining area at all, think outside the box when deciding where to eat. Make space in the living room by pushing furniture against the wall or removing it to make room for a table. If you have a spacious roof deck or big garage, you could serve dinner there instead.
04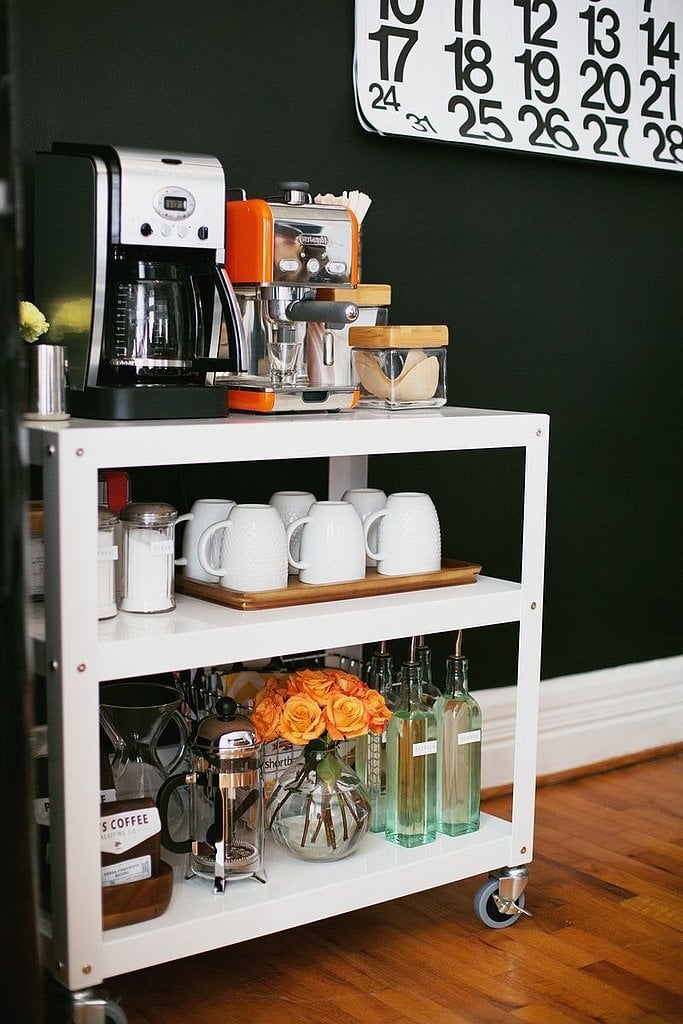 Improvise Tables
Look around your space with new eyes for anything that could be converted into a usable dining surface big enough to accommodate your feast. Everything from kitchen carts to desks to discarded doors are fair game. Push everything together to form a big table – and don't stress if they don't perfectly align. Alternatively, you can DIY yourself a table for the night with some collapsable saw horses and a sheet of sturdy plywood.
05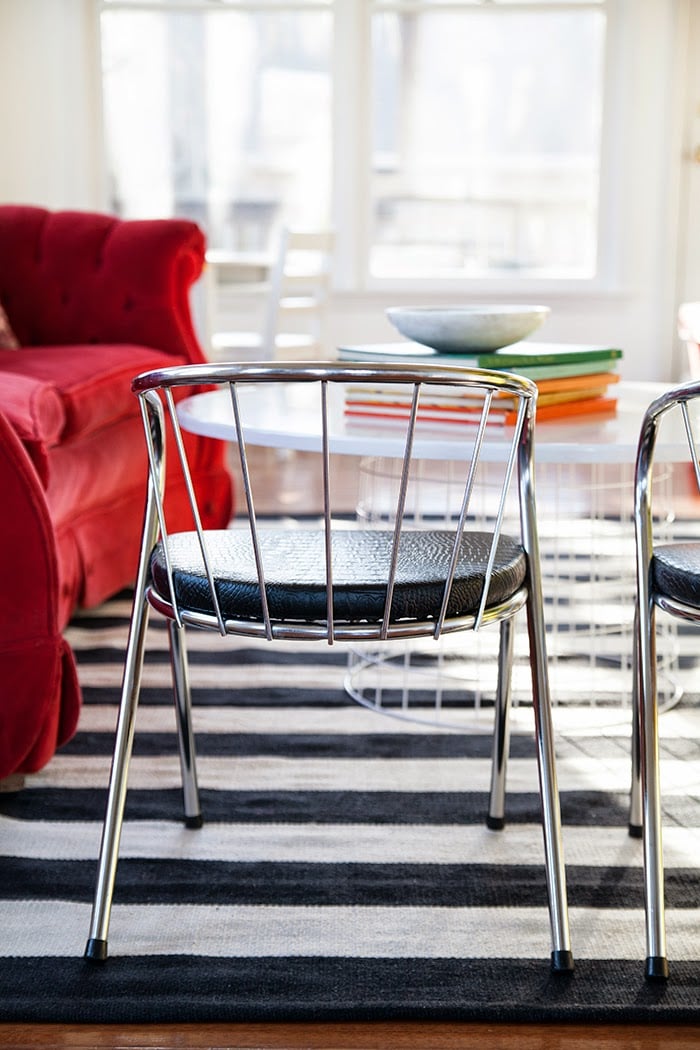 Get Creative With Seating
You can get fancy and rent matching fold-up chairs for the evening or you can make like the Pilgrims did four-hundred years ago and make due with what's around. Beds and sofas can be used like benches along the edge of a table. For dinners served atop low coffee tables, line the floor with pretty cushions for guests to sit on. If you're just a few seats short, consider borrowing from your neighbors or asking guests to bring their own.
06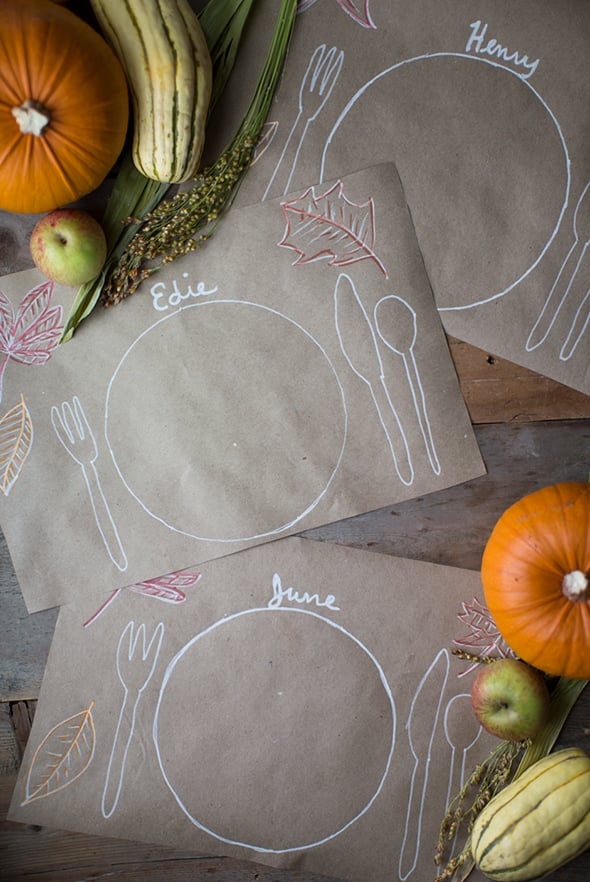 Beautify With Uniform Decor
Pull the hodgepodge of mismatched tables and chairs together with matching table coverings. If you don't have a big enough tablecloth, a flat bed sheet or craft paper (bonus points for hand decorating it) are attractive and affordable alternatives.
07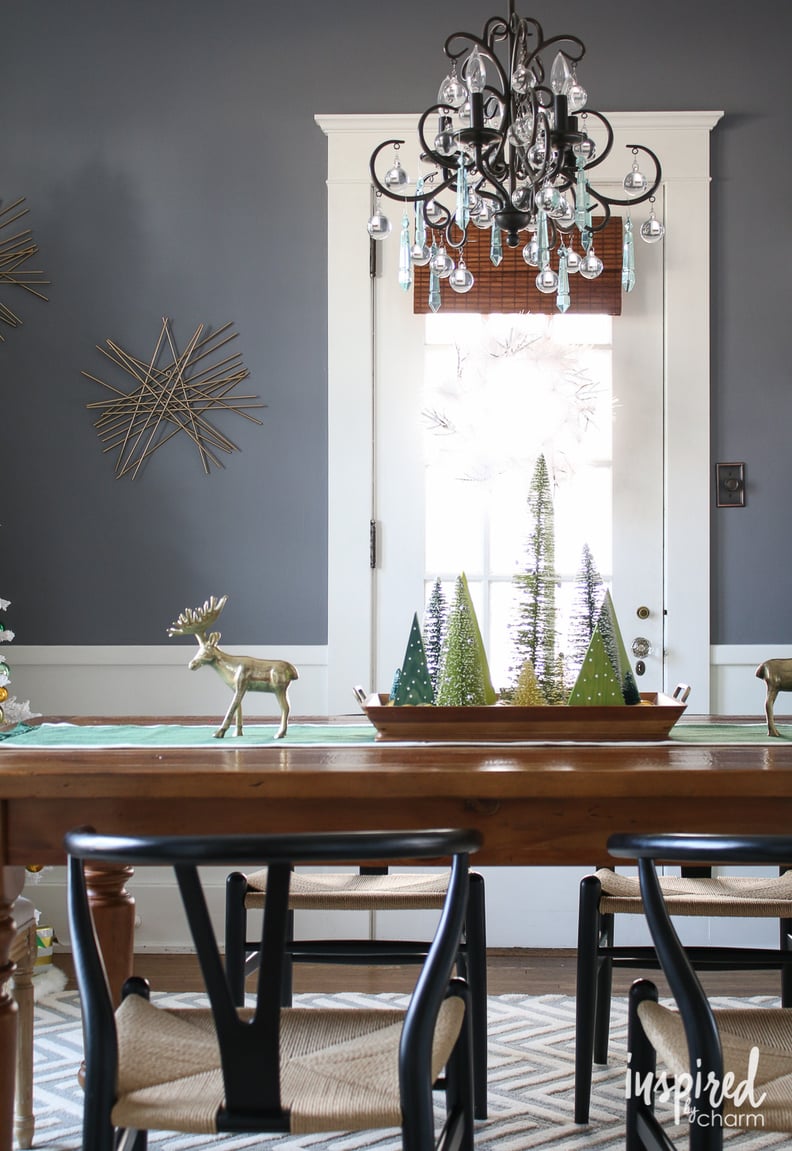 Create Ambiance Overhead
With floor space at a premium and tables completely occupied with food, there's little surface space to decorate, but you can still create a festive holiday atmosphere by hanging decorations above. Turn off the harsh overheads and create a twinkling glow by hanging a strand of Christmas lights or share a holiday message by hanging a banner across the window.
08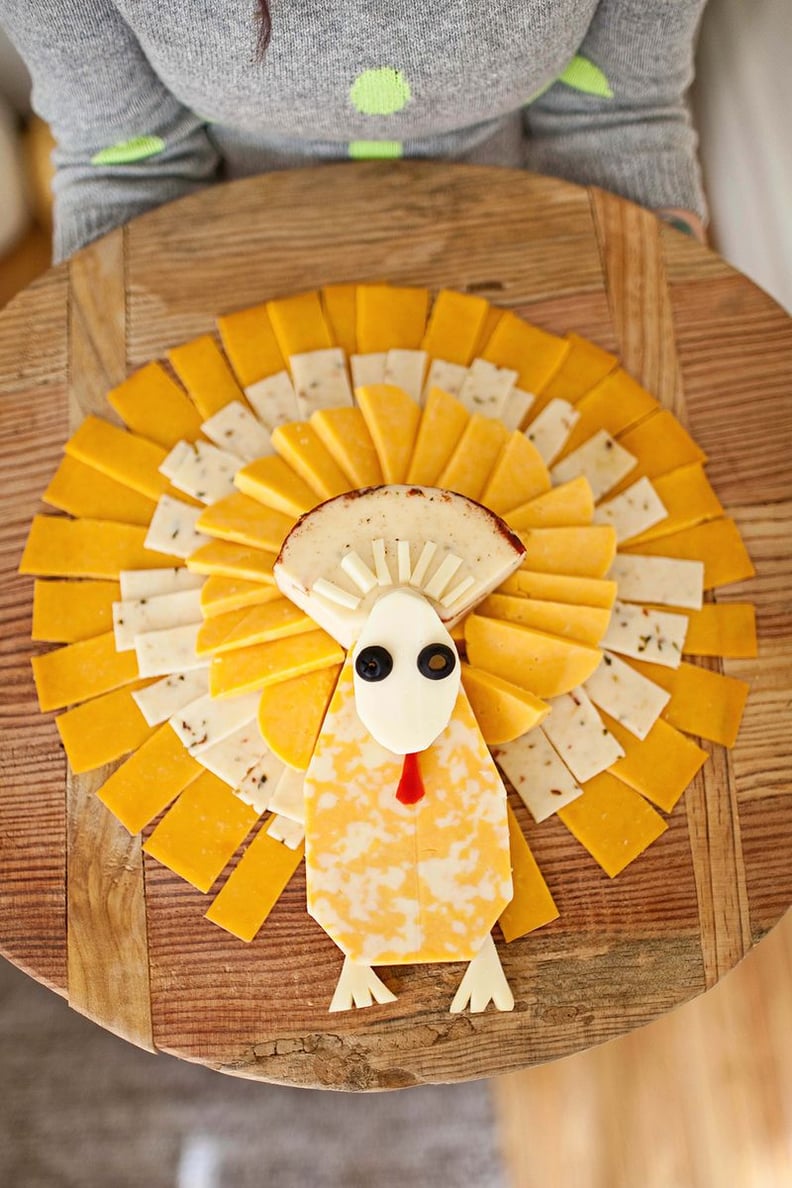 Decorate With Food
You might have room to sneak a couple ornaments or pine sprigs on the table, but your best bet for beautifying the table is to make food double as decoration. Artfully place cheese in the shape of a turkey and arrange sides with zest. Guests will admire them as they're passed around throughout the night.
09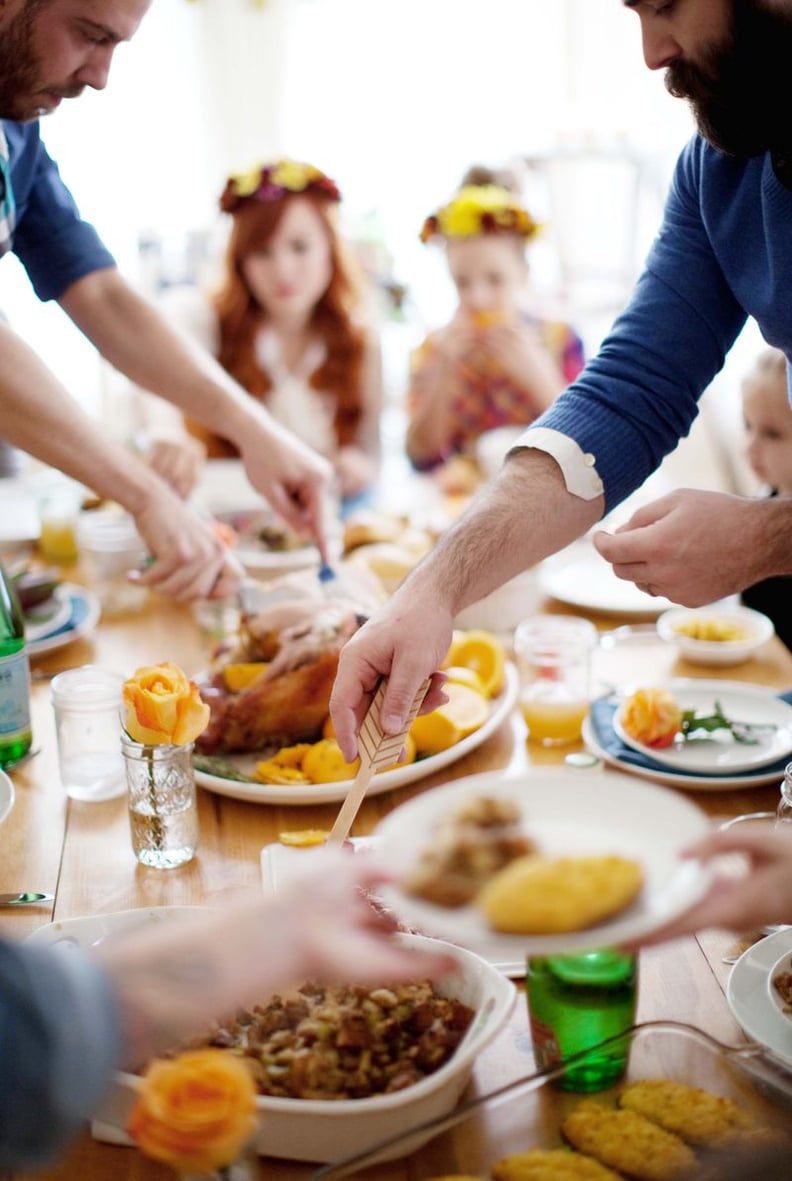 Embrace the Chaos
Your makeshift dining room won't be perfect, but your cozy dinner party is bound to be fun. Guests won't remember that the tables didn't line up or that the chairs didn't match; they'll just remember the food they gobbled down and the wonderful company they shared, so accept the flaws and go with the flow.