Advertiser Content From
Lowe's
Give Your Home Office the Promotion It Deserves With These Affordable, Stylish Pieces
Advertiser Content From
Lowe's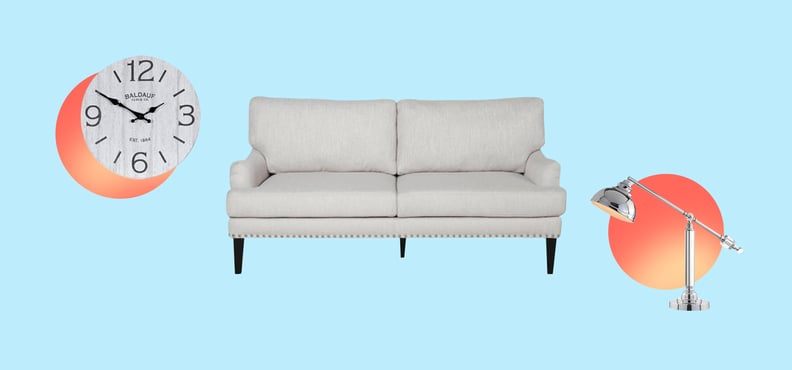 Lowe's
Lowe's
As POPSUGAR editors, we independently select and write about stuff we love and think you'll like too. If you buy a product we have recommended, we may receive affiliate commission, which in turn supports our work.
When you work remotely, your office becomes one of the most important rooms in your home. And let's face it — our home offices have been working overtime for the past year and a half. If you're still typing emails from a makeshift setup on your kitchen table, it's time for an upgrade.
Whether you're decking out a dedicated space or just a corner of your living room, Lowe's has everything you need to design a stylish home office without overspending. Comfortable desk chairs, smart storage, affordable light fixtures — Lowe's has it all. Use these decorating strategies to set yourself up for work-from-home success.

Get a Real Desk
Just because you can work from your bed doesn't mean you should. Your posture and productivity would both benefit from a legitimate desk setup. Plus, having a dedicated space for work helps set those all-important work-life boundaries. Find a desk with enough storage to fit everything you brought home from your office (maybe throw out those expired granola bars, though). This option with a distressed woodgrain-look top and thin metal legs is particularly stylish. An office chair with a heavy-duty nylon base for back support is equally crucial.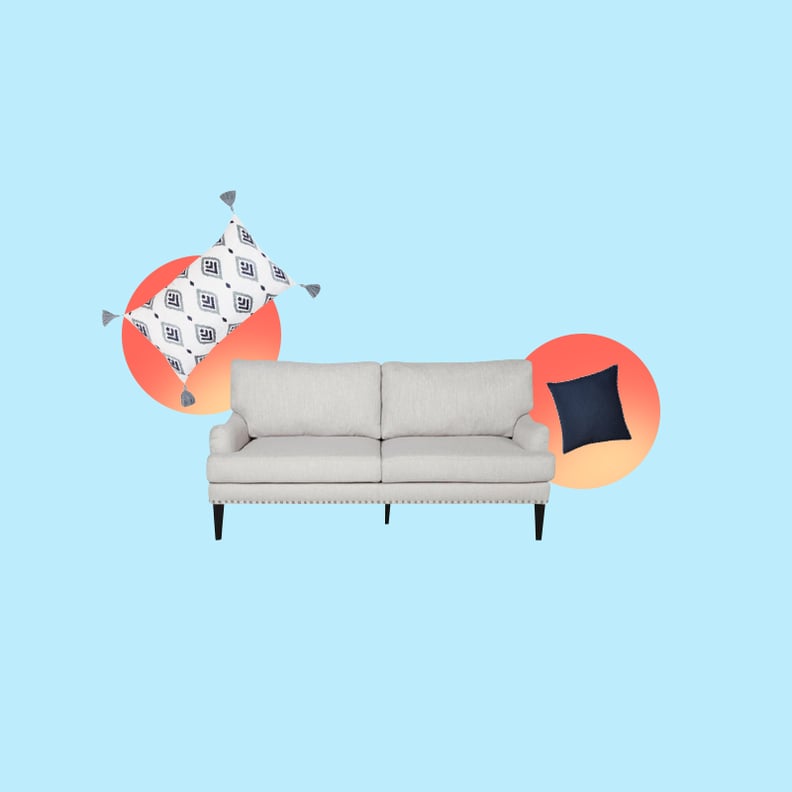 Create Alternate Seating
The best part about working from home is customizing your environment. Case in point: the office couch. Adding a loveseat with a plush back and a few throw pillows in a variety of prints and styles to your home office makes it so much more comfortable. Plus, it's an excellent place to kick back during long conference calls. Who ever said you can't be productive and relaxed at the same time?
Work on Your Zoom Background
Creating the ideal backdrop for video calls is an art. You want something more visually interesting than a blank white wall but not so distracting that your colleagues won't be able to focus on what you're saying. Go for the tried-and-true combination of a beautifully organized bookcase and a classic wall clock with a distressed wood face. The pipe shelving adds a rustic, industrial look.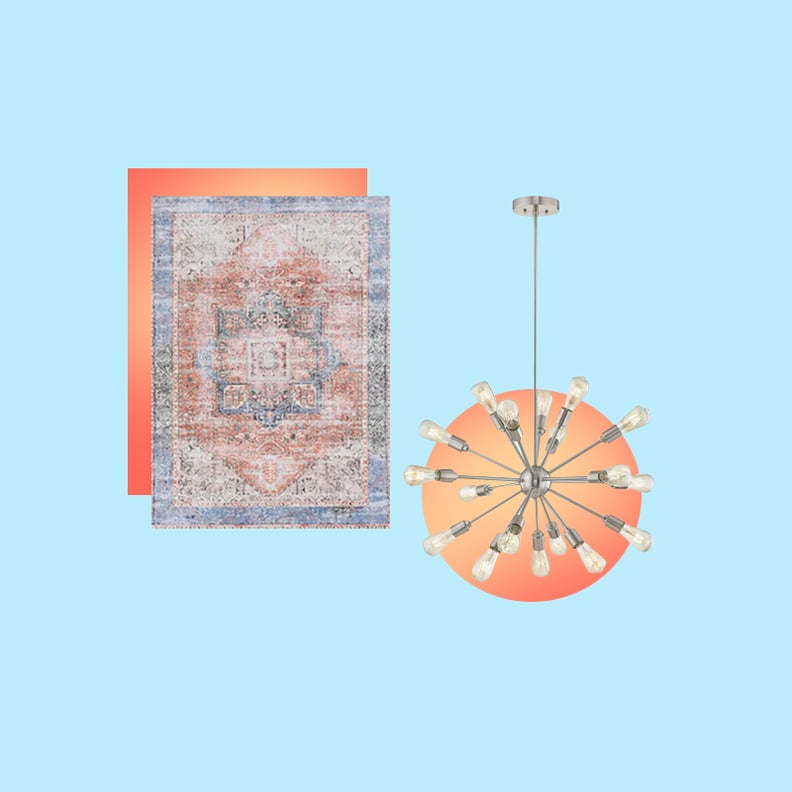 Layer In Decor
After you've picked out all the large furniture, start layering in accents that bring your personal style to the room. Think about how everything works together: the faded, vintage look of this stain- and fade-resistant area rug softens more modern, industrial pieces, like this chandelier. Mixing and matching different pieces is really how your individual aesthetic will come to life.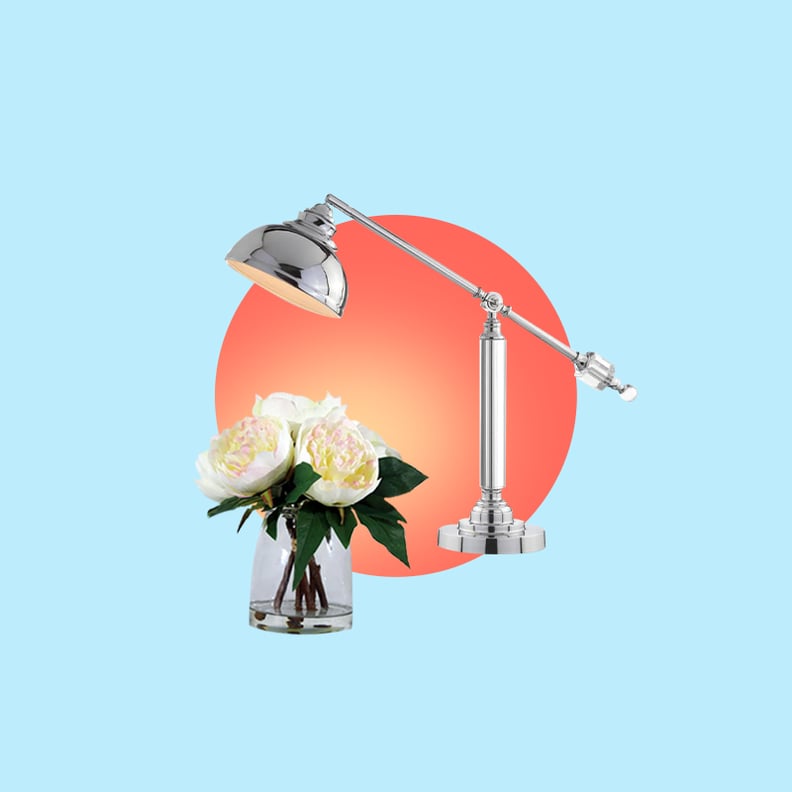 Finish With Small Accents
Your home office should make you happy — even when you're stuck on an endless video meeting. Pick out a few smaller accent pieces that you really love as a finishing touch. Whether it's a lush arrangement of faux peonies that look as good as the real thing or a chrome-plated adjustable desk lamp, these accents will really make the room your own.