Give Your Home Office the Promotion It Deserves With These Affordable, Stylish Pieces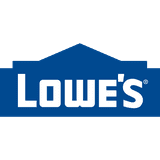 We've partnered with Lowe's to help you set yourself up for work-from-home success with the brand's top-notch collection of affordable office furniture.
When you work remotely, your office becomes one of the most important rooms in your home. And let's face it — our home offices have been working overtime for the past year and a half. If you're still typing emails from a makeshift setup on your kitchen table, it's time for an upgrade.
Whether you're decking out a dedicated space or just a corner of your living room, Lowe's has everything you need to design a stylish home office without overspending. Comfortable desk chairs, smart storage, affordable light fixtures — Lowe's has it all. Use these decorating strategies to set yourself up for work-from-home success.