Paid Content For
Straight Talk Wireless
Furnish a New Home on a Budget With These Money-Saving Tips
Paid Content For
Straight Talk Wireless
Moving into a new home can get expensive fast, no matter if it's an 800-square-foot apartment or a two-story suburban house. There's the cost of hiring movers, cleaning out your old place, and upfront fees like security deposits or immediate repairs — and you haven't even thought about furnishing the new space.
Before you start panicking about the cost of a new sectional, take a breath: there are a few strategies you can use right away to save money and stretch your budget just a little further. Follow these tips to start decorating your dream home without overspending.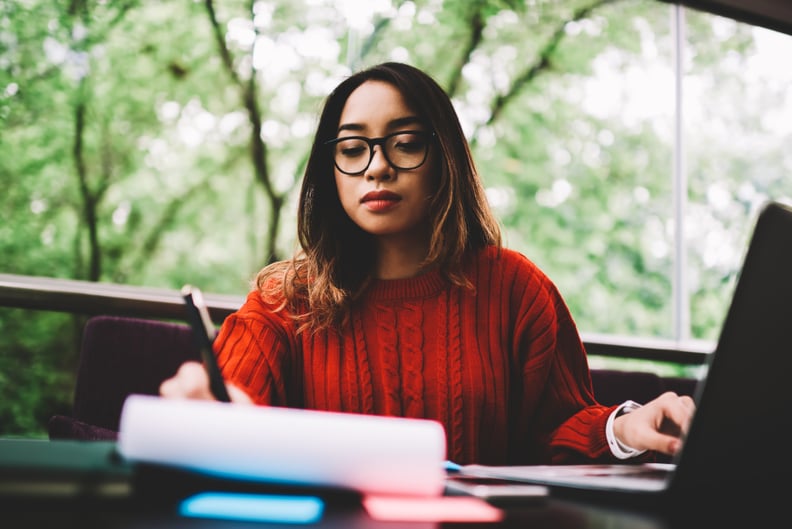 Look For Opportunities to Trim Your Overall Spending
Before you start spending money, go through your monthly budget with a fine-tooth comb. Look for any recurring expenses that you might be able to cut back on — like that streaming service you forgot you subscribed to or the gym membership you keep meaning to cancel. Make sure you're getting a great deal on your phone plan, too: at Straight Talk Wireless, you can get an unlimited talk, text, and data plan (first 25GB at high speeds, then at 2G) with no contract for only $45 per month. Twenty bucks here and there might not seem like much at first, but all of those small savings add up over time.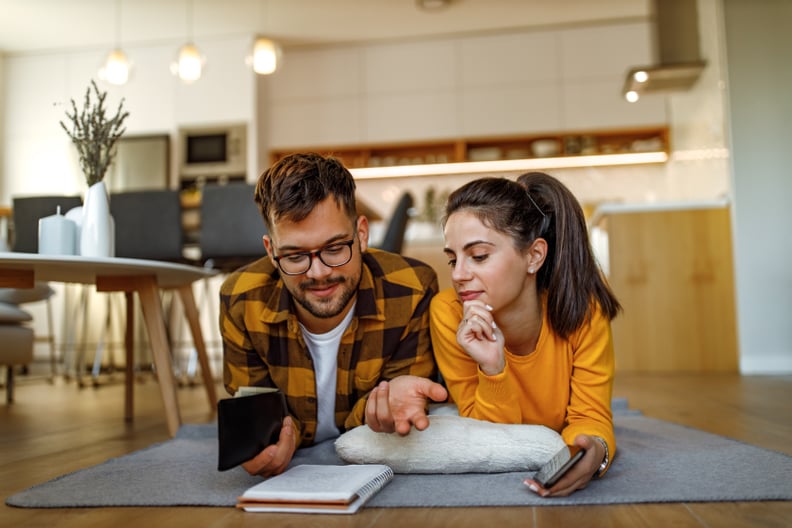 Make a Shopping List — and Stick to It
Now that you hopefully have fewer expenses, turn your attention to the must-buy items for your new space. Focus on the furniture and decor pieces you absolutely need rather than things you'd eventually like to buy. Consider the essentials — like a couch, a bed frame, and a dining table — as well as things that are essential to you. If your social media is your side hustle, maybe you need a great full-length mirror for #OOTD photos; or, maybe you can't live without coffee and feel ready to invest in an espresso machine. The key is only writing down the items you really need and sticking to your list — no matter how tempted you get.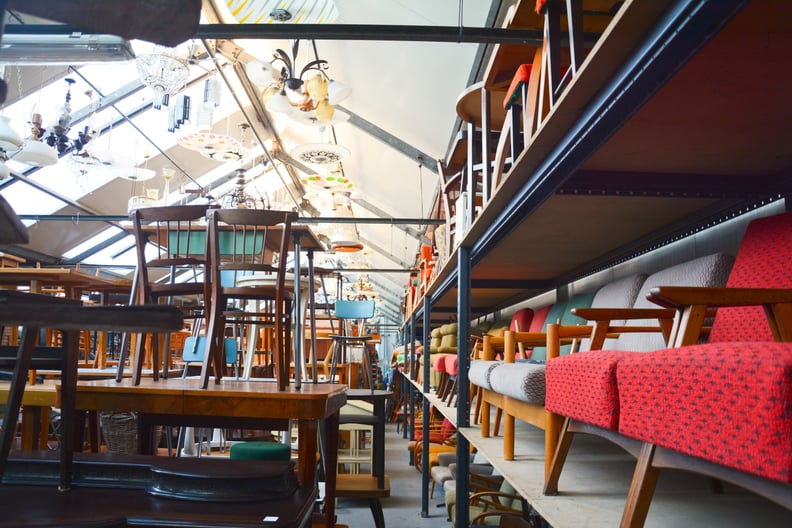 Shop Secondhand Whenever Possible
Everything from large furniture pieces to kitchenware is often cheaper when you buy it secondhand. Before you buy anything brand-new, see if you can find it at a local thrift store or vintage shop, or online on Facebook Marketplace. Depending on where you live, you might even be able to order used furniture online from websites like Kaiyo or AptDeco. Plus, giving preowned items a second life is gentler on the environment than buying new furniture!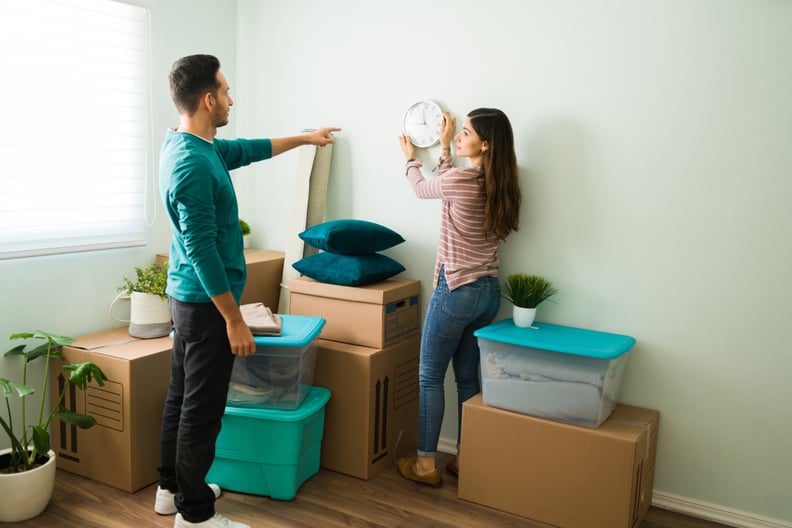 Take Advantage of Annual Sales
You don't need to fully furnish your home right away. In fact, waiting a month or two to take advantage of seasonal discounts or sales could save you money in the long run. Retailers offer steep discounts on big shopping holidays like Memorial Day Weekend, the Fourth of July, and Black Friday. Even 10 or 15 percent off a big purchase like a new TV or dresser could save you a good chunk of change. Don't forget to look for first-time-shopper discounts, too: many retailers will give you an initial discount for signing up for their newsletter or rewards program.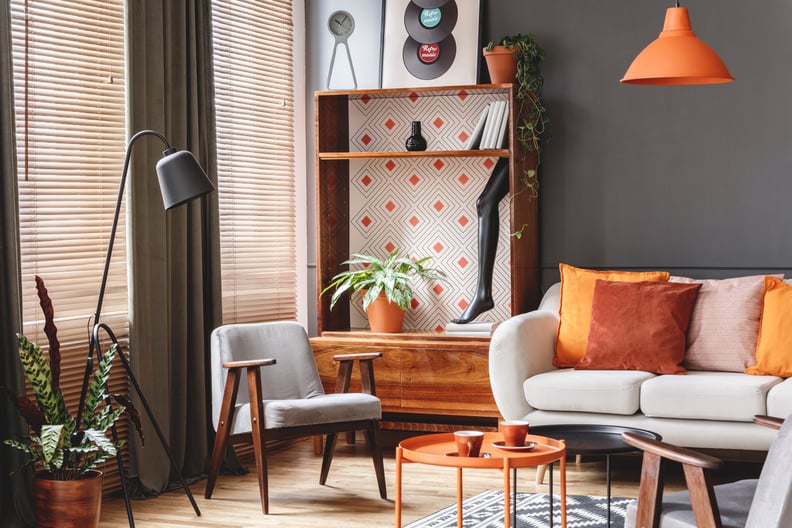 Follow the 48-Hour Rule
Impulse buys can derail your budget quickly, but it's all too easy to get carried away when you're decorating. That neon sign that you thought you really needed a week or two ago might seem less than necessary when it finally comes in the mail. Avoid buyer's remorse by practicing the 48-hour rule. Every time you add something to your cart, wait 48 hours before checking out. If you really need it, you'll buy it after 48 hours — but if it's an impulse buy, the cooling-off period will stop you from wasting money. Interior decorating is a marathon, not a sprint.