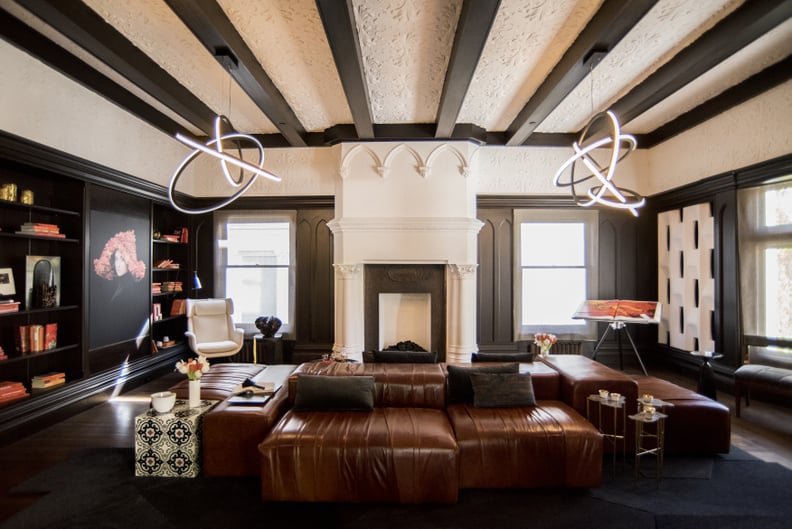 POPSUGAR Photography | Julia Sperling
POPSUGAR Photography | Julia Sperling
Perhaps you've admired the ways in which other people have used black paint in their homes and wondered how you could possibly pull it off in your own without seeming like you're reverting to your goth-teen days. Painting an entire room black is trendy and bold, as it can make the space feel private and comforting. But onyx hues can also be applied strategically to make a statement or draw the eye to specific areas without drenching the whole room in darkness. A little bit of black paint (or a lot of black paint in a little space) goes a long way. For some inspiration on how to use black paint in your home, keep scrolling.
01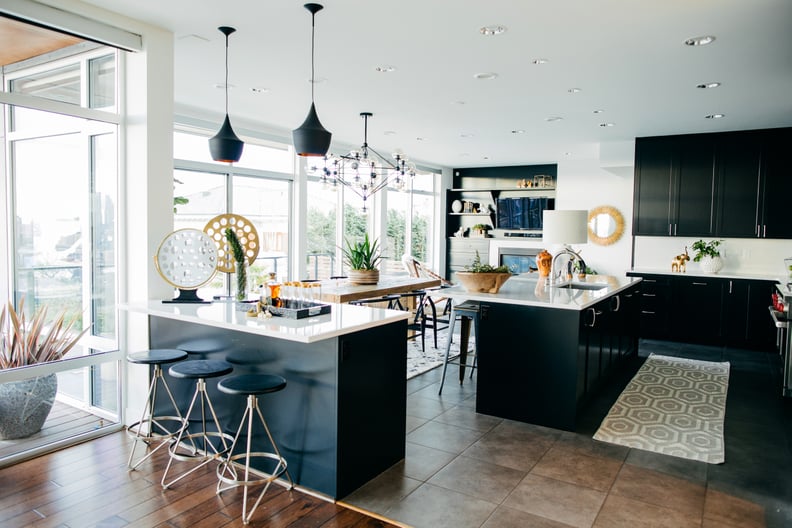 Black Kitchen Cabinets
In a bright and airy kitchen like this one, the black cabinets don't overwhelm the space and actually add a kind of anchoring effect.
02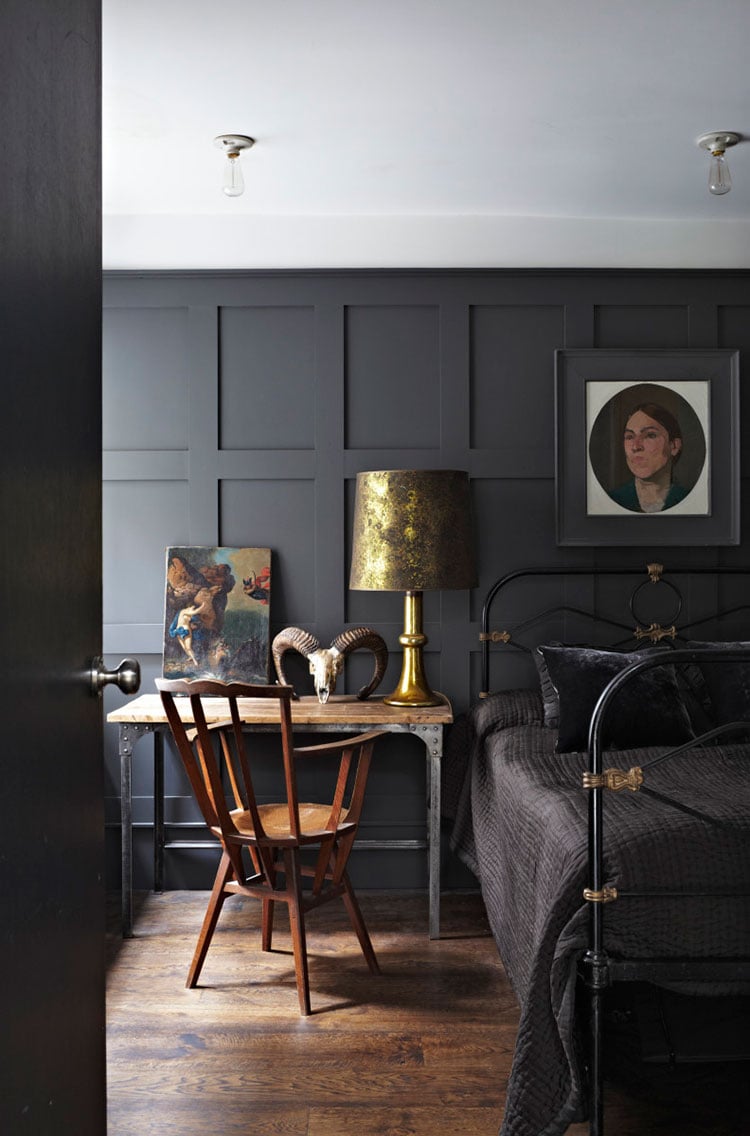 Black Bedroom Walls
Painting the walls all black won't work for every bedroom, but if there's enough natural light and the ceilings are kept a bright color, it can make the room less dungeon-like and more soothing.
03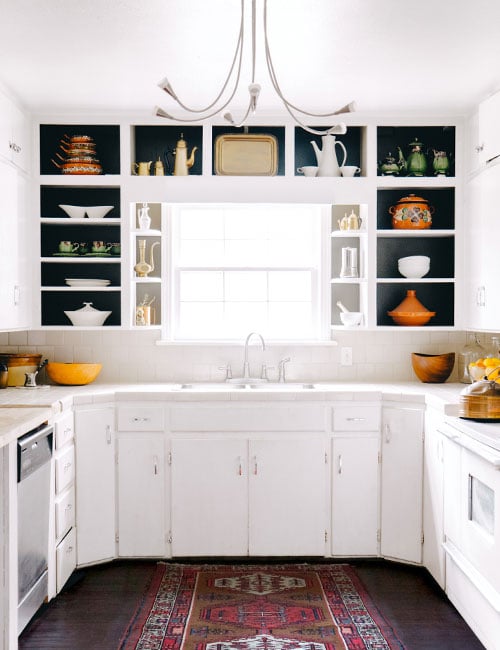 Black Paint Inside Shelves
This look is especially lovely in the kitchen where the majority of the decor is bright and cheerful, and the black paint merely adds some depth to the shelves.
04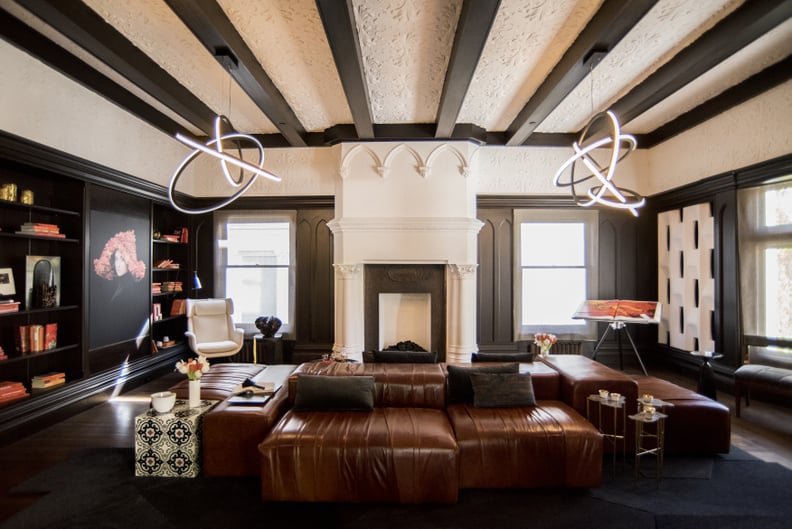 Black Ceiling Beams
Black beams add some structure to what would otherwise be an expanse of white ceiling, and they provide a nice, orderly feeling to the stately room.
05
Black Window Trim
In an otherwise pale or neutral room, painting black trim around the windows gives them a defining, picture-frame look.
06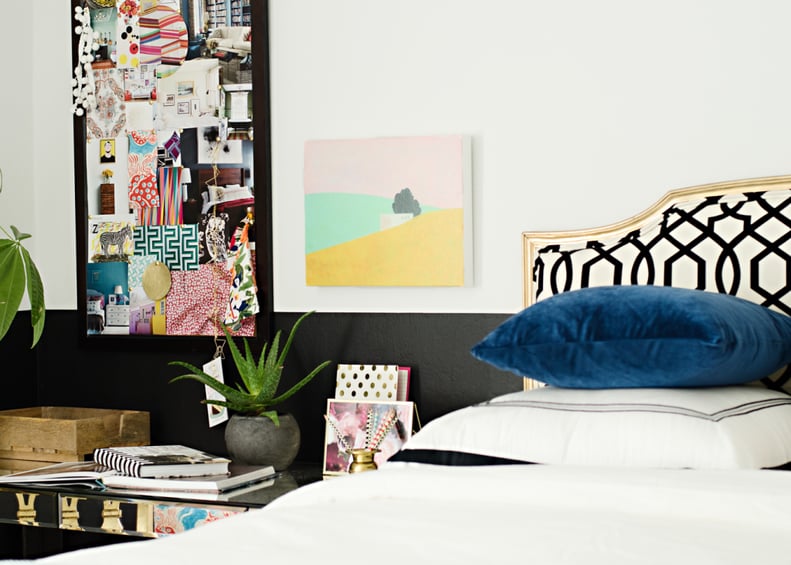 Partially Black Bedroom Walls
A thick, waist-high stripe of black seems to stabilize the room without overpowering it in darkness.
07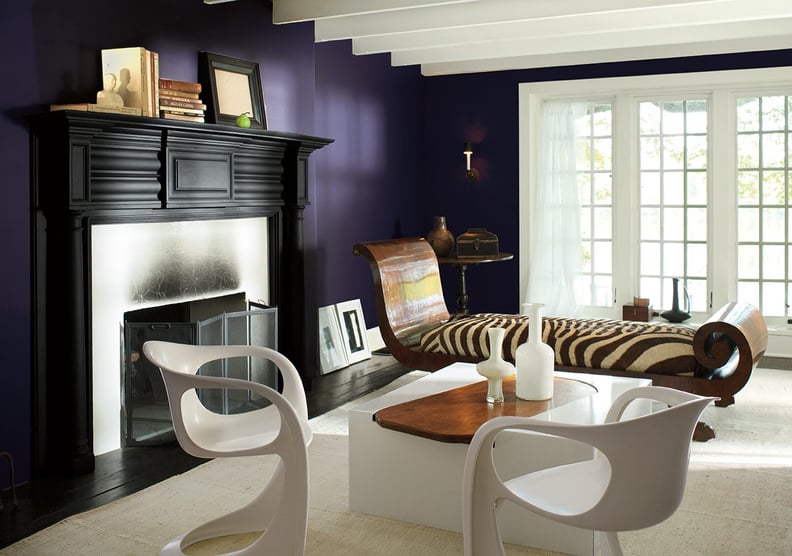 Black Fireplace and Mantle
Black paint is a great option for a living room mantle, as the fireplace is often the focal point of the room, and the dark shade makes it stand out.
08
Black Doors
Black doors like this one make a bold statement, offsetting the neutral walls and wooden floors.
09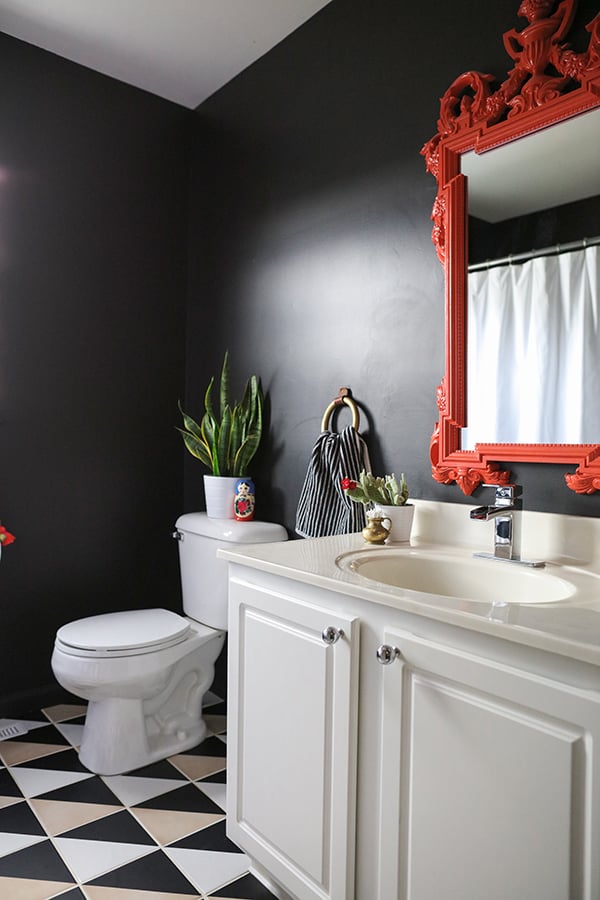 Black Bathroom Walls
If a whole living room swathed in black seems like too much of a commitment, try a smaller space — like the bathroom — and make sure the other fixtures really pop in lighter shades. And the bright mirror frame here is a great way to add some funky flair to a little space like this.
10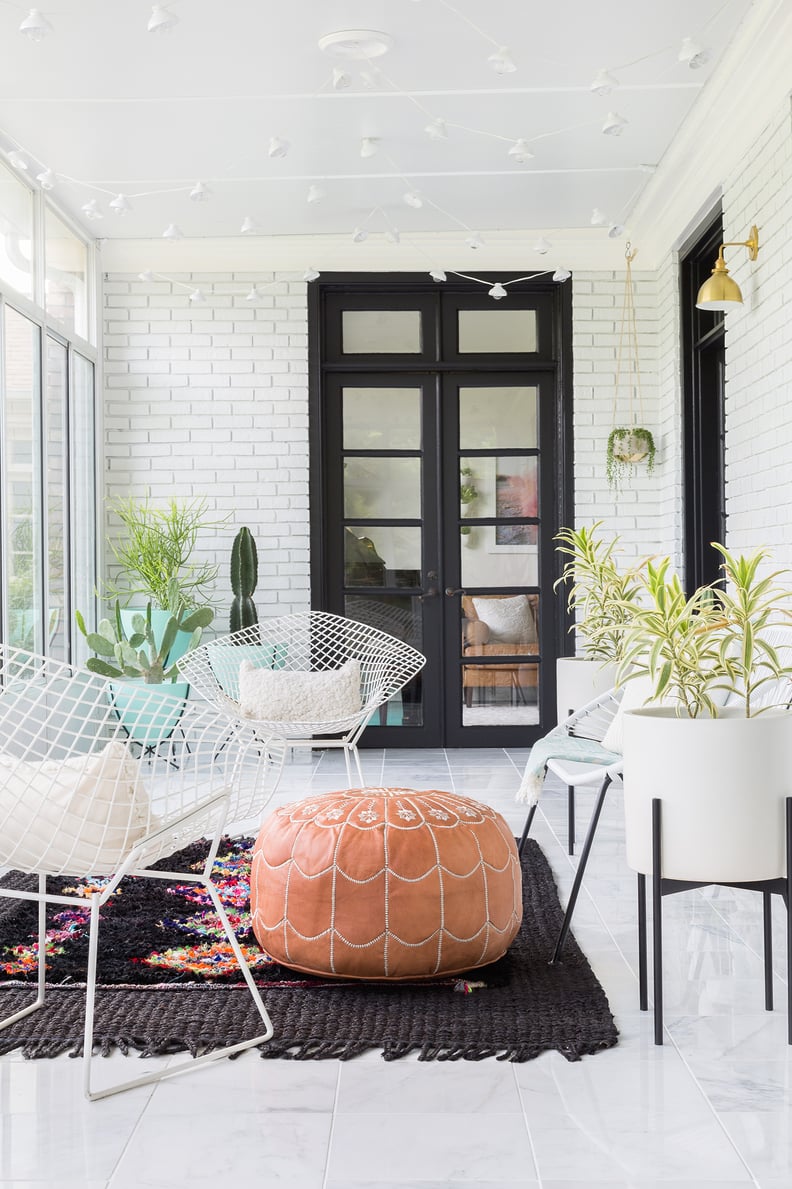 Black Trim on Windowed Doors
Without the black paint to define these doors, the room might be just a bit too pale and whitewashed.