Over the years, Ikea has morphed from the go-to furniture store for college students to the premier destination for affordable, stylish designs for all. And the brand's kitchen products are no exception. Ikea kitchens are reasonably priced and also put a premium on functionality. Pair this with their on-trend designs and eye for detail, and you have a pretty unbeatable one-stop shop for kitchens. With its latest designs and kitchen products, Ikea has proved that you don't have to shell out thousands of dollars to get your dream kitchen.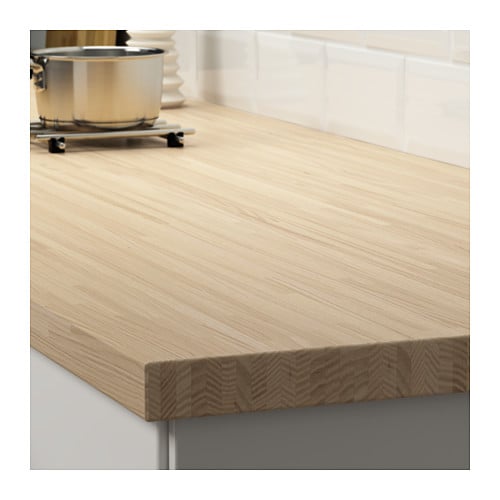 Ash Countertops
Granite may be a popular choice for countertops, but wood is building momentum. Wood countertops are popular with people looking for a modern kitchen, as well as with those who prefer a farmhouse-style kitchen. These Ikea Pinnarp countertops cash in on this style, with a natural-looking ash countertop with a visible grain. They look so good, you'd never know they had particleboard underneath! This structure makes them highly durable and perfect for hardworking kitchens.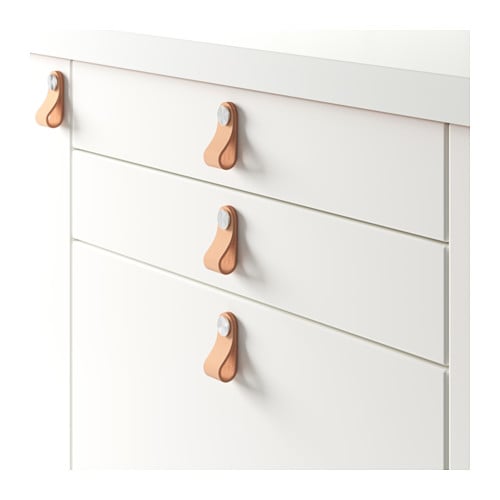 Leather Drawer Pulls
Leather pulls are popping up everywhere in the design world, from decor magazines to DIY blogs. Now you can get affordable, fully functional, and incredibly stylish pulls in a copper-like finish to take your kitchen cabinets from vanilla to amazing. These Östernäs leather handles from Ikea are a steal at $10 for a pack of two and make it easier than ever to add more personality to your kitchen.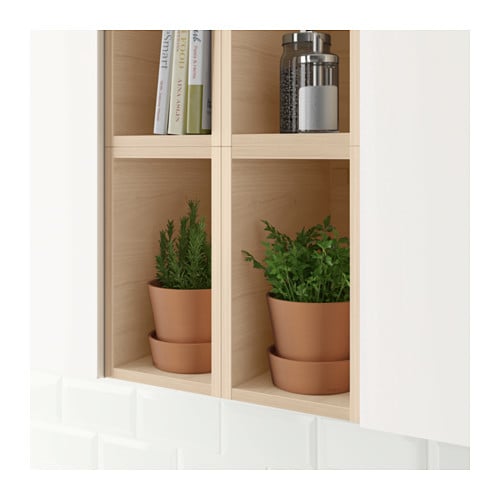 Open Shelving
Open shelving is an easy and fun way to add personality to your kitchen by showing off your knickknacks, dishes, and cookbooks. It's no wonder they're so popular in kitchen design! Ikea's new Tutemo open cabinets allow you to combine them in any combination to create a display that fits your kitchen's size and your storage needs.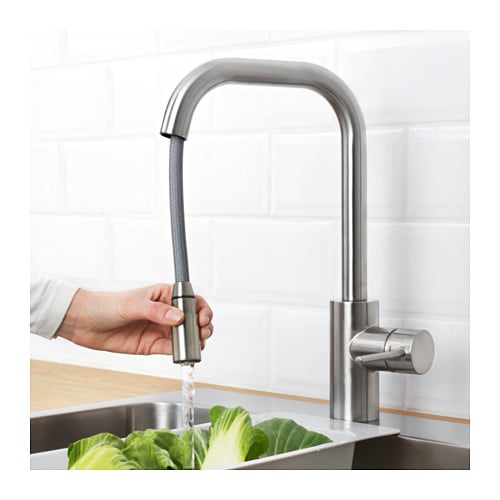 Functional Essentials
From washing and rinsing fruits and vegetables to doing the dishes, your faucet plays an important role in your kitchen, so it needs to be incredibly functional. This Älmaren kitchen faucet features a pull-out spout in a classic stainless steel finish so you can use it with ease for whatever you need. And with the trend in kitchen designs emphasizing functionality, this faucet is the perfect addition to your kitchen.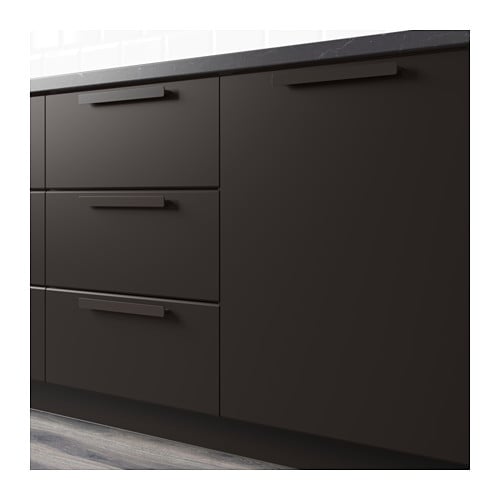 Environmentally Friendly Cabinets
Being environmentally conscious never goes out of style, but incorporating environmentally friendly products into your kitchen is becoming a huge trend. Environmentally friendly kitchens are identified as a main trend in the 2018 Ikea catalog, featuring these Kungsbacka cabinets. They're made out of recycled materials that don't sacrifice on style.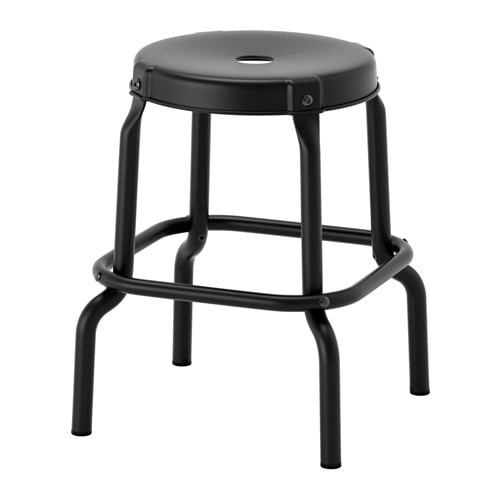 Industrial Accents
It seems like industrial style has been popular in lofts for years, but now it's starting to make waves in kitchen designs. Instead of opulent chef's kitchens, people are shifting to more pared-down, almost restaurant-inspired looks for their kitchens. The new Råskog bar stool from Ikea lets you easily incorporate this design style into your kitchen.