Jenny Mollen and Jason Biggs's NYC Apartment Is as Cool as They Are — and That's Saying a Lot
When the Biggs family, actress-slash-author Jenny Mollen and Orange Is the New Black star Jason, need to beautify a home, there's only one person they call on: Cliff Fong, a celebrity-favorite interior designer and judge on Ellen's Design Challenge. The couple has been working with Cliff for years, and they recently recruited him to help them with their New York City apartment. Using a mix of vintage and new pieces from Wayfair, Cliff transformed their loft space into a family-friendly respite that accommodates their love of entertaining and 2-year-old son Sid's play needs. The couple was thrilled with the way the new pieces Cliff brought in complement their well-worn favorites and how Cliff's layout actually makes the space feel bigger. Keep reading to see Jenny and Jason's warm and playful apartment and to hear what Cliff had to say.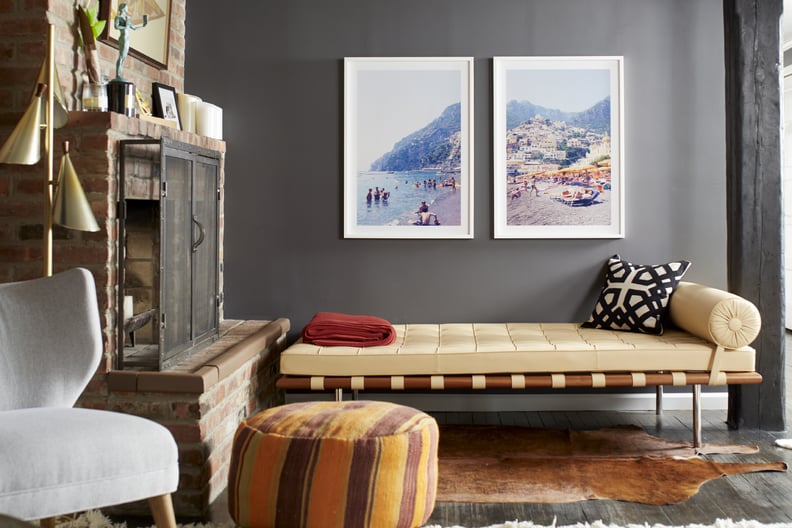 Designer Cliff was inspired by the space's exposed beams and brick walls. He added strong masculine colors and finishes and balanced them with layers of rich, textured decor, even working in the couple's longtime favorite pieces, like Jenny's Moroccan rugs and Jason's 1920s Parisian club chairs.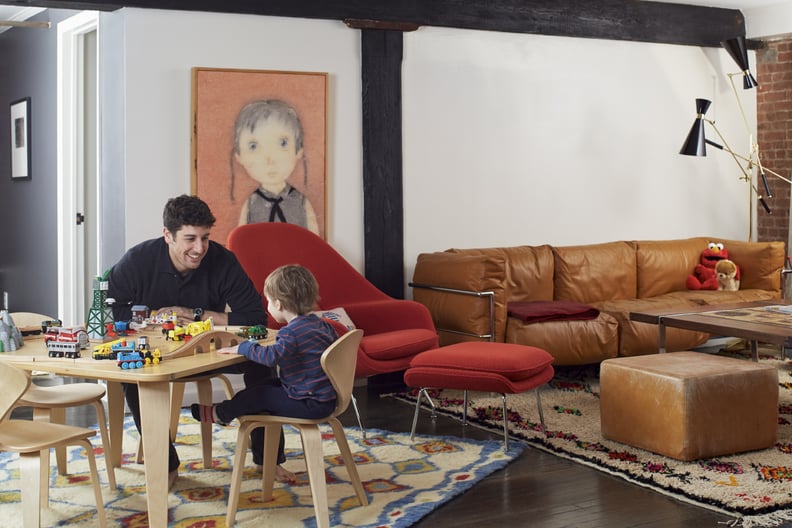 Decorating a home with children was a welcome challenge for Cliff. "I think a lot of people get overwhelmed by the idea of things being practical, and they forget that there are options for them to be stimulating and engaging as well," he tells Wayfair. "Once one has crossed off all the boxes concerning safety, I think everyone should look at what they surround their child with as a goal of making it stimulating and fun, and as an extension of the rest of the home."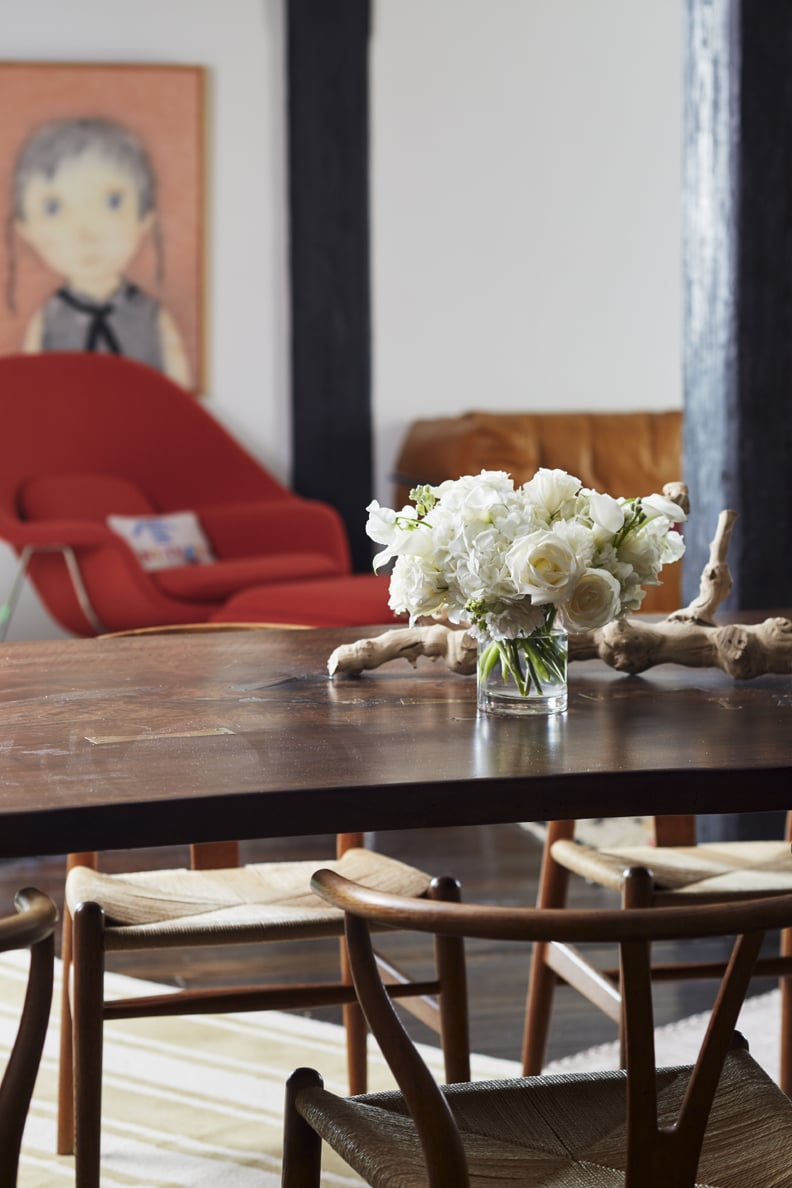 The couple's self-described "eclectic, rebellious, comfortable" style is exemplified in the living room where a rustic dining table sits in front of a mid-century modern lounger and a largescale painting. Art is the couple's biggest splurge — well, that and the giant TV that Jason insisted on purchasing!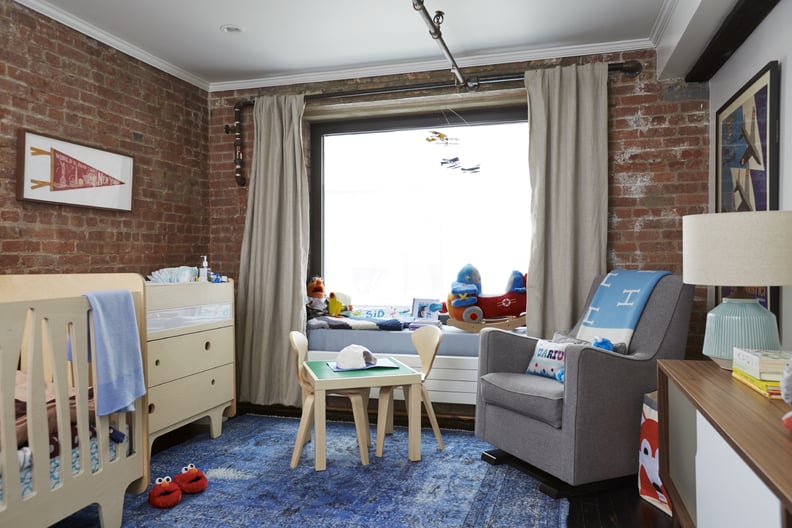 While having Sid precludes certain design choices — bye-bye to Jenny's dream of an all-white bedroom! — it provides new opportunities, such as decorating a nursery. We love how Sid's nursery is sophisticated enough for adults to enjoy spending time in while providing space for Sid to both play and sleep.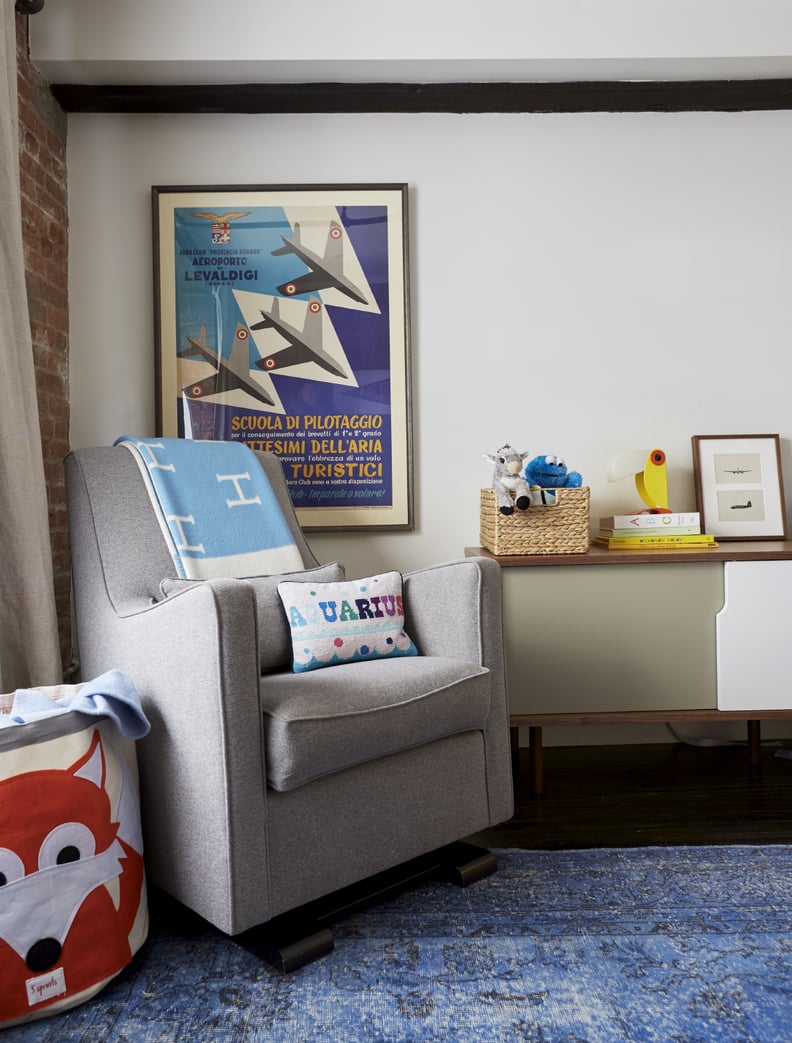 Two-year-old Sid's room is a wash of calming blues and grays. Within the color scheme is a cool vintage poster, the perfect nod to Jason and Jenny's love of art!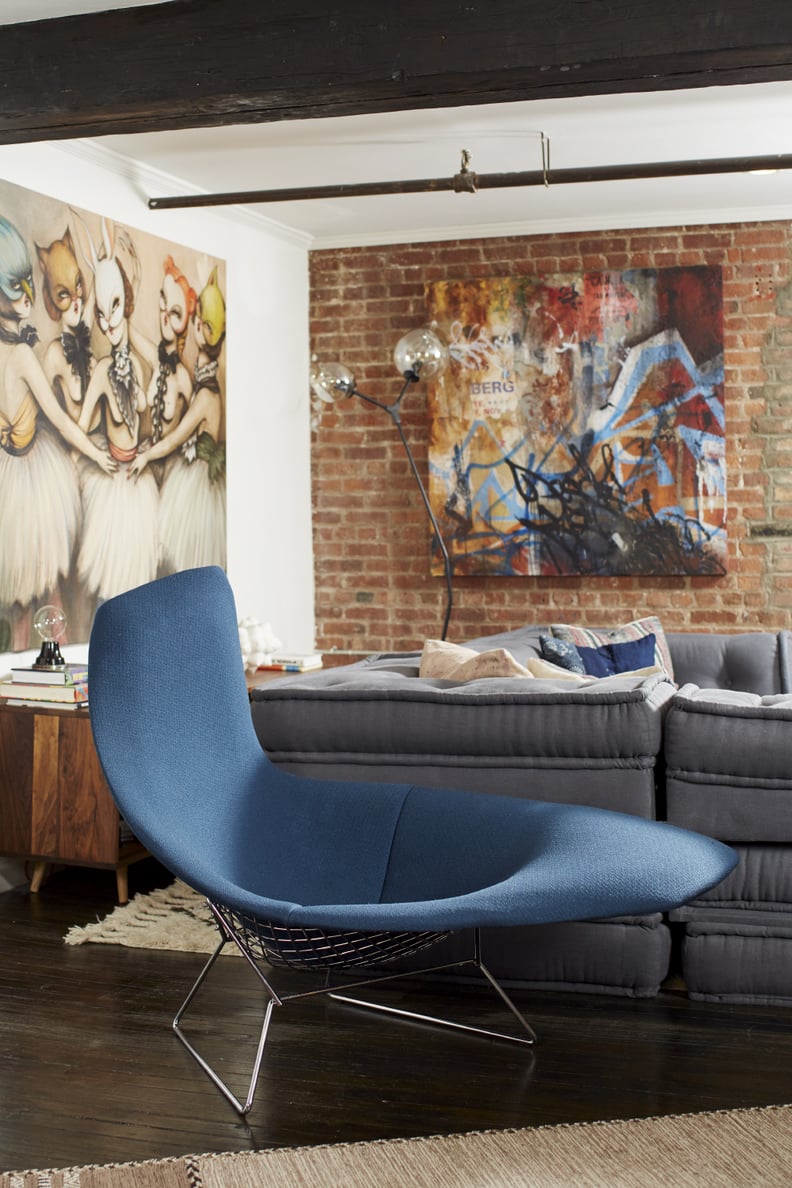 This Bertoria wire lounge is designer Cliff's favorite piece in the home. It fits with what he describes as Jason and Jenny's "olayful, quirky, and casual" look.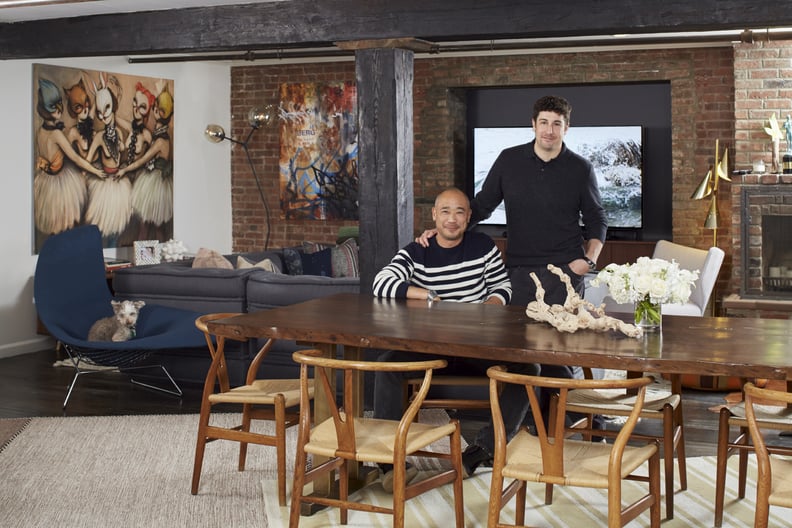 "They both love design and have great taste," says Cliff, adding, "We have been friends and worked together for over a decade, so I feel like I know their taste and what's their inventory. That makes for a smooth transition into any environment."