You Can't Help but Fall in Love With This White Living Room Makeover by Lowe's
We're endlessly inspired by Lowe's home makeover series, The Weekender, featuring talented designer Monica Mangin. So we were anxious to see how Monica tackled the living room of a new construction with a tricky layout in Nashville in a recent episode. The home's front door opened directly into the living room, which meant that Monica had to use the room's furniture layout to create flow while also adding some architectural details to give the builder's-grade space some interest and sophistication. Check out the incredible after pictures and get all the design details ahead.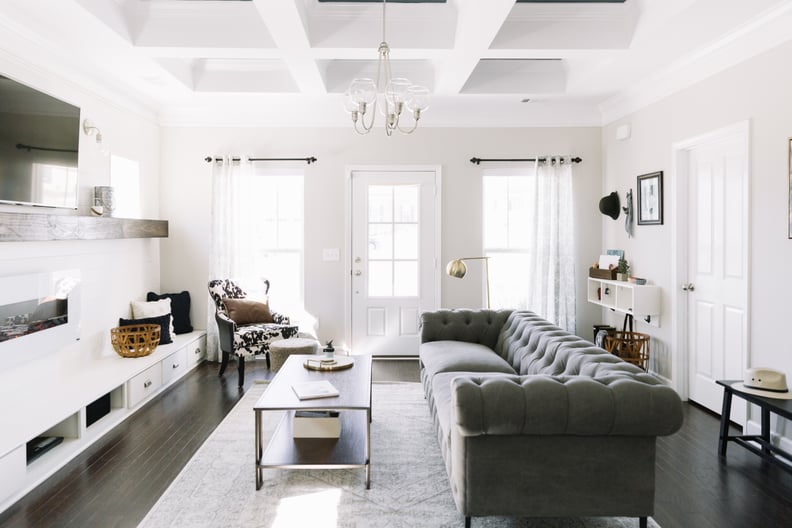 One concern of the homeowner's was that it would be awkward to walk from the home's main entrance directly into the living room. Monica resolved this problem by leaving several feet of open space directly around the door. Then, she designated a natural walkway behind the chesterfield sofa ($1,678) to usher guests into the main house.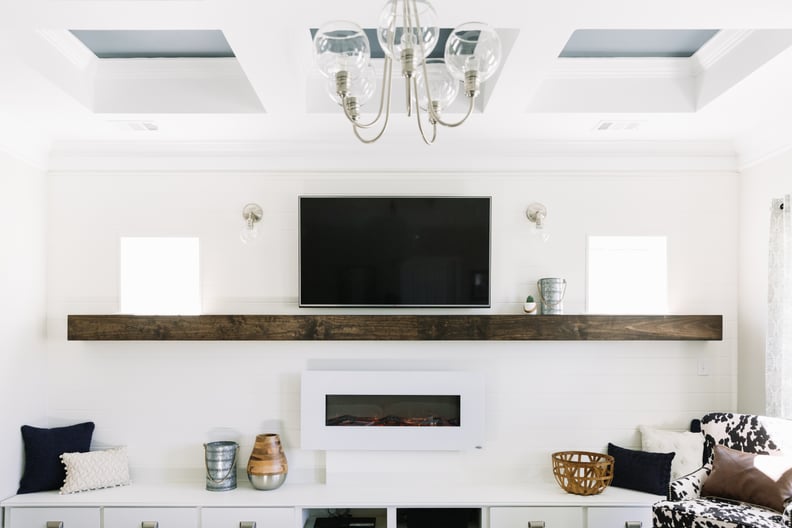 For the room's focal point, Monica installed a whopping 16-foot mantel and electric fireplace. Above it, she mounted the homeowner's flat-screen TV framed by a pair of glass lighting pendants ($40). Below, she designed a DIY seating area complete with accents like pillows, baskets, and lanterns ($29).
To avoid a pileup of coats, shoes, and mail in the middle of the living room, Monica DIYed a "drop zone" to collect all the entryway clutter.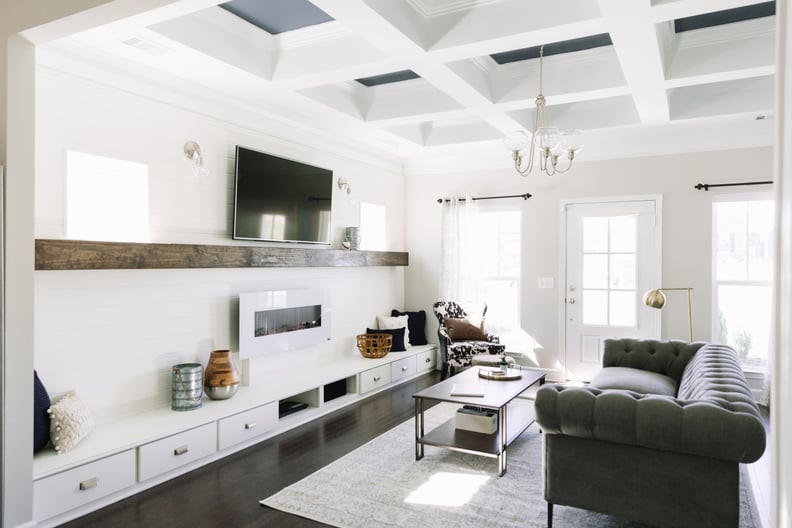 The coffered ceilings were already in place, but Monica made them pop by painting the inside of them denim blue. Then, she swapped out a boring ceiling fan light fixture for an industrial clear glass tiered chandelier ($189). An airy white rug ($180) lays the groundwork for a cozy seating area.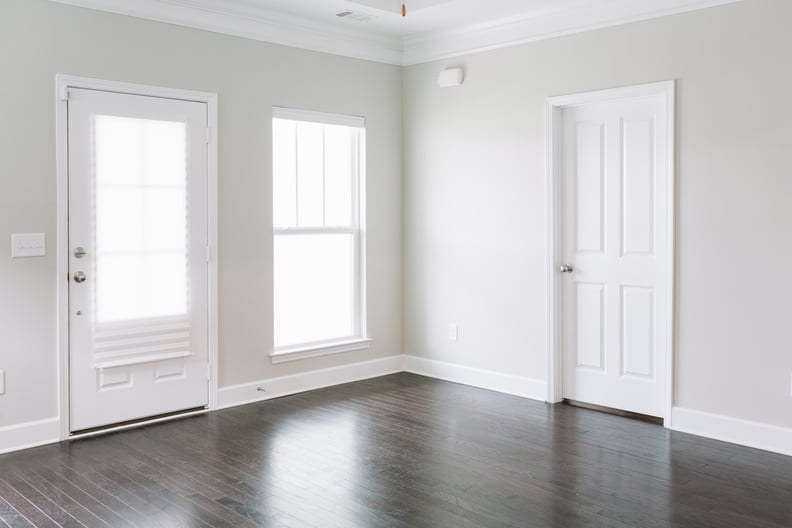 Before
Before Monica worked her magic, the space was bare with no defining features to differentiate the areas or uses.