This great DIY decor idea is brought to you by Erin Lepperd from Style Me Pretty Living and will add a personal touch to your space.
I have officially proclaimed this the year of getting photos off my phone and computer and onto my walls. Seriously. So this DIY couldn't come at a better time. And if you are anything like me, your entire life is captured in those small squares called Instagram. Print them out, grab some frames and make that insta feed come to life in a gallery wall grid too pretty to be virtual. And the cuteness below? From our founder Abby's Personal Instagram.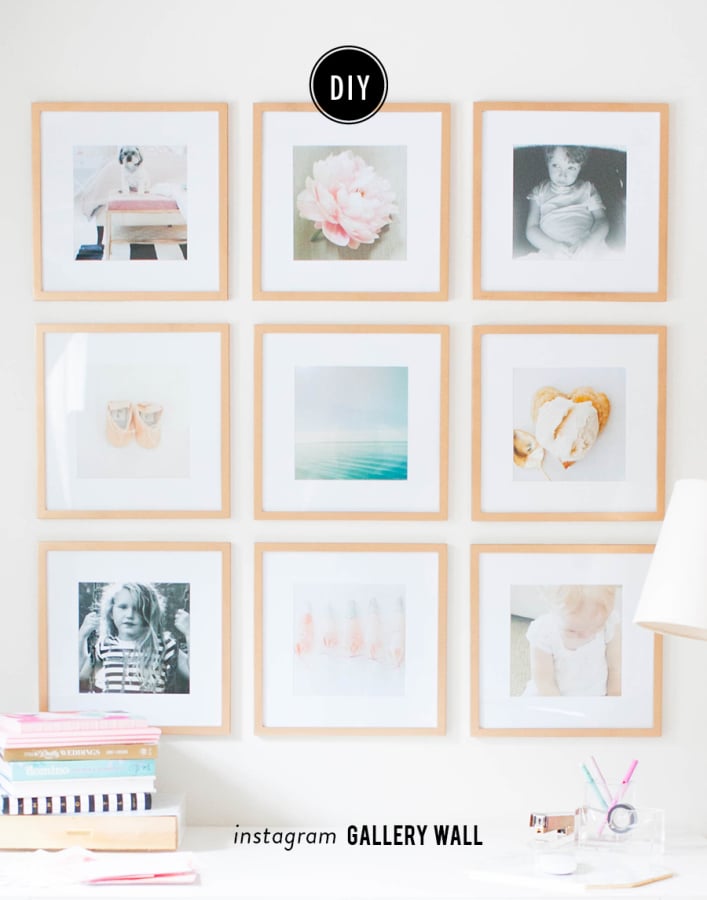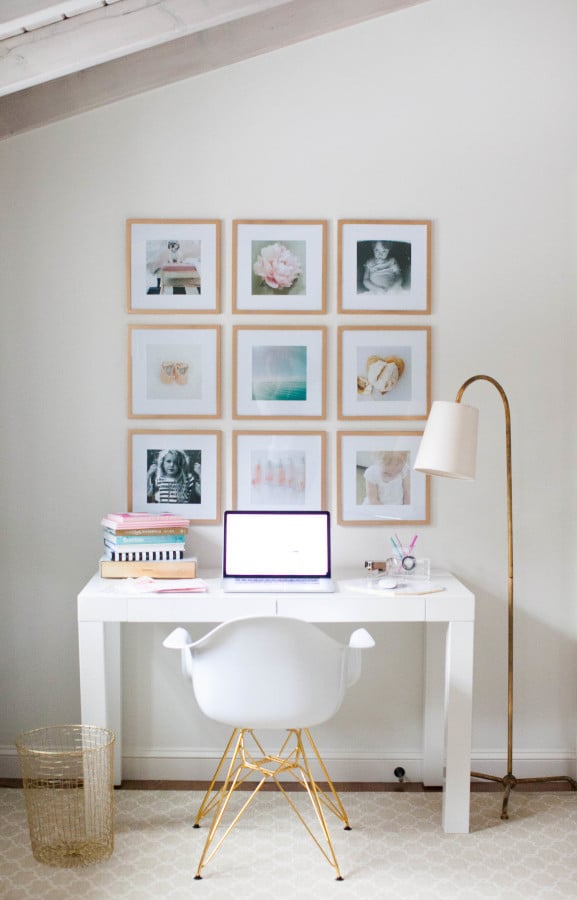 Instructions
STEP 1
Print Your Photos.
STEP 2
Paint Your Frames. Remove glass, mat and backing from each frame. Spray paint a very thin coat of gold paint onto each frame. Let dry for about 20 minutes. Spray paint another coat to ensure you have a nice even paint covering. Let dry again, then flip and repeat on the other side, taking care to get edges on both the interior and exterior of the frame. Let dry completely.
STEP 3
Map Out Your Grid. Each frame measures about 13.5″ (12×12 would be the dimension of the mat without the frame and 8×8 is the mat opening). We started with our center frame, adding 1.5 inches between each frame. We then used a level and a pencil to mark each of our other 8 frames before hanging.
STEP 4
Hang Your Photos. Rather than hammering 9 nails into our wall, we used 3M heavy duty picture hanger tap. This was SO simple to use, won't leave a mark and allowed us to adjust a little bit if we needed to without messing up our wall.