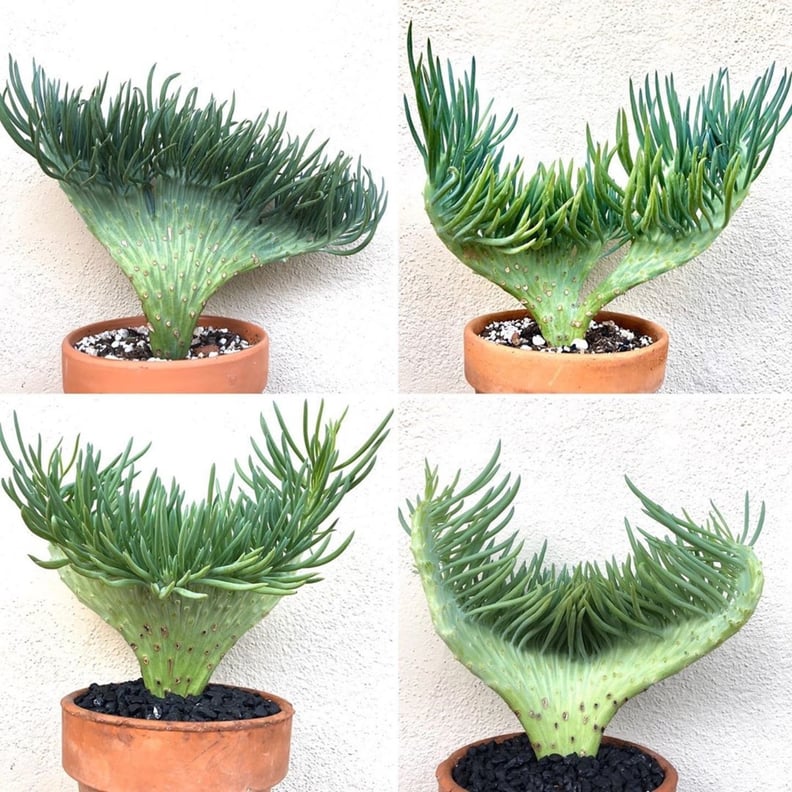 Whether you're a fan of Disney's The Little Mermaid, a plant parent, or just missing the seaside, we're here to tell you about a very important thing: mermaid tail succulents! These magical plants will add some much-needed fantasy into your home and bring the seaside to you.
Mermaid tail succulents go by the name "crested senecio vitalis" and look like a cross between a cactus and a succulent. The dreamy fantail plant is Mother Nature's mutation of senecio vitalis or "narrow-leaf chalkstick succulents," which are native to the eastern cape of South Africa. According to Gardenia, this low-maintenance succulent variation grows in the winter, is summer dormant, and thrives in rock gardens and sandy soil.
Because mermaid tail succulents are a natural mutation, they are not man-made and are becoming increasingly difficult to find. But if you fancy trying your luck, then Etsy is a good place to start your search.
Ahead, take a closer look at this dreamy plant.
Mermaid Tail Succulents — Crested Senecio Vitalis
Mermaid Tail Succulents — Crested Senecio Vitalis