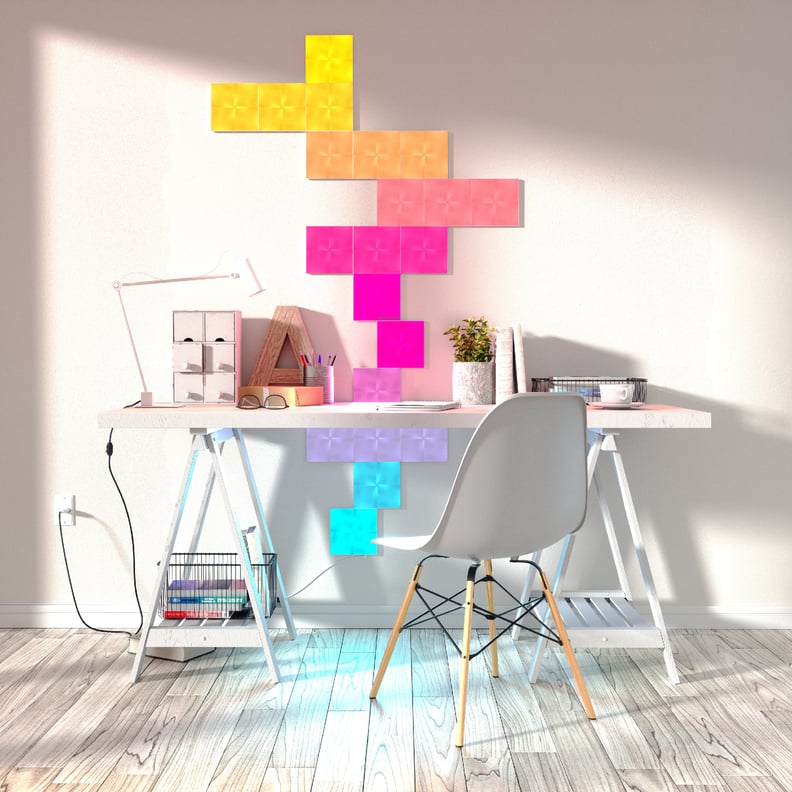 Nanoleaf
As POPSUGAR editors, we independently select and write about stuff we love and think you'll like too. If you buy a product we have recommended, we may receive affiliate commission, which in turn supports our work.
Smart living devices are everywhere these days, but Nanoleaf has some of the coolest we've seen in a while. The smart lighting brand creates clever modular lighting systems that can be arranged by the user and set to a variety of colors, patterns, or even to change in time with music. With the new Touch Actions upgrade, you can not only control the Nanoleaf lighting panels, but all HomeKit devices, all by just touching one of the panels. Long story short? They're basically a puzzle of lights for your wall that you can arrange however you want.
The Touch Action function allows you to apply wireless control to all aspects of your day. You can program the panels to display a color scene, but there are so many more options than that! For instance, you can program a square to run your morning "routine": displaying a beautiful morning color scheme, turning on your devices, and starting devices in the kitchen. Every user can individualize their squares, programming each panel to control whichever devices you want, however you want. It's an all-in-one smart home solution! Keep reading to shop our favorite picks from the Nanoleaf family of products and to see examples of the variations you can do with each.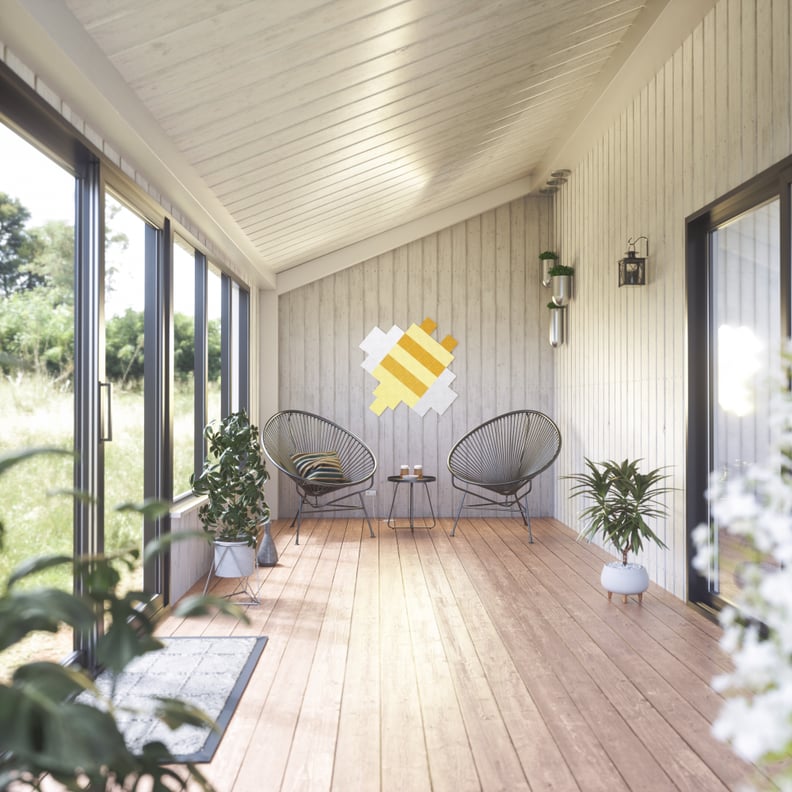 Nanoleaf Canvas Design Kit — The Brilliant Bumblebee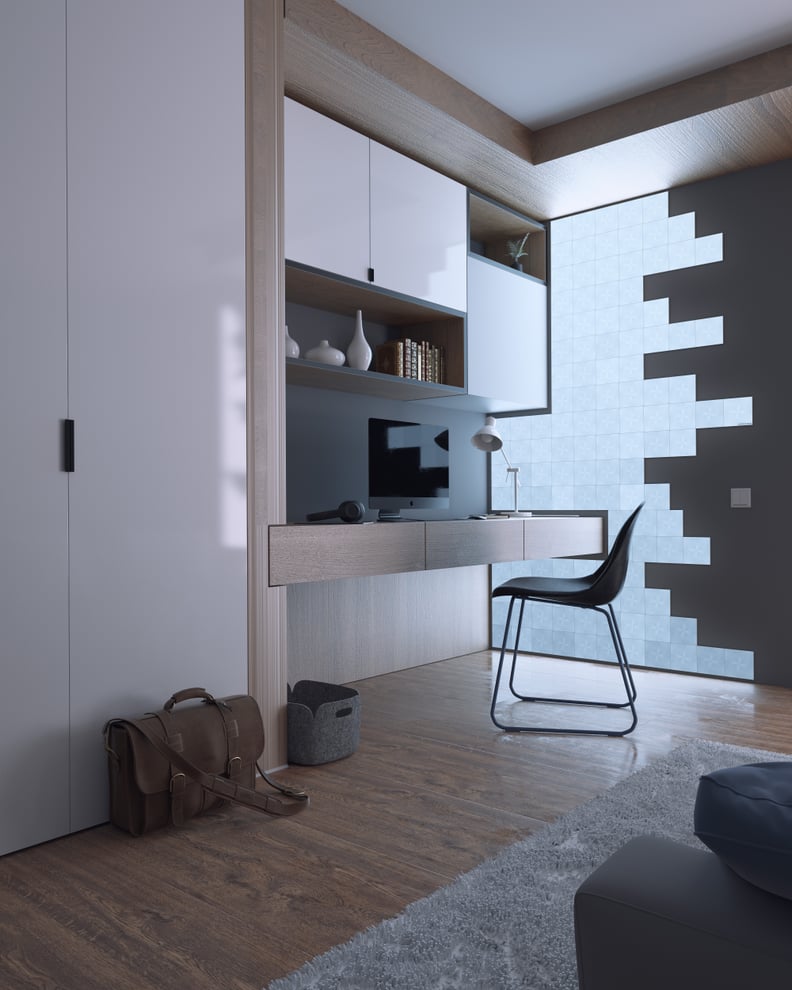 Nanoleaf Canvas — Office
This large wall design uses multiple packs of the Nanoleaf Canvas 9 Light Squares Smarter Kit ($230). With these kits, you can create your own designs to fit your perfect space: see some of the colorful ideas ahead!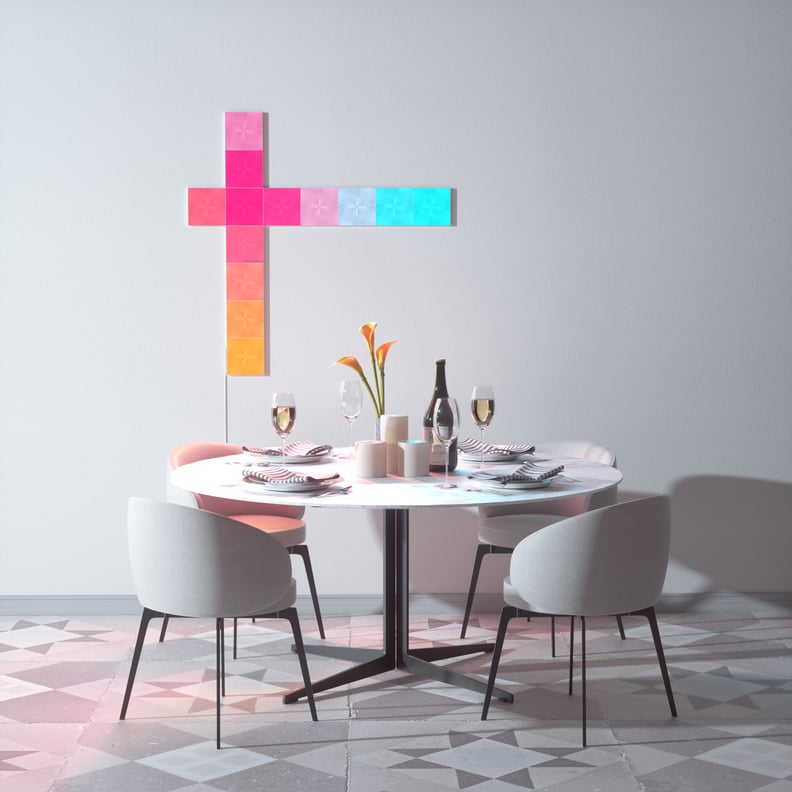 Nanoleaf Canvas — Dining Room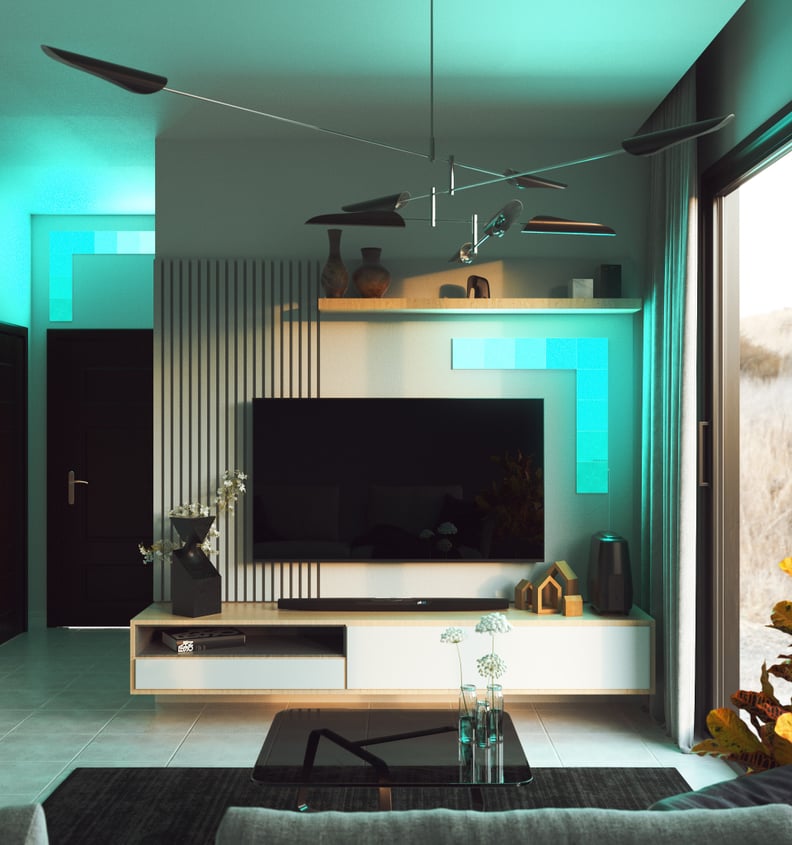 Nanoleaf Canvas Design Kit — The Corner of Solace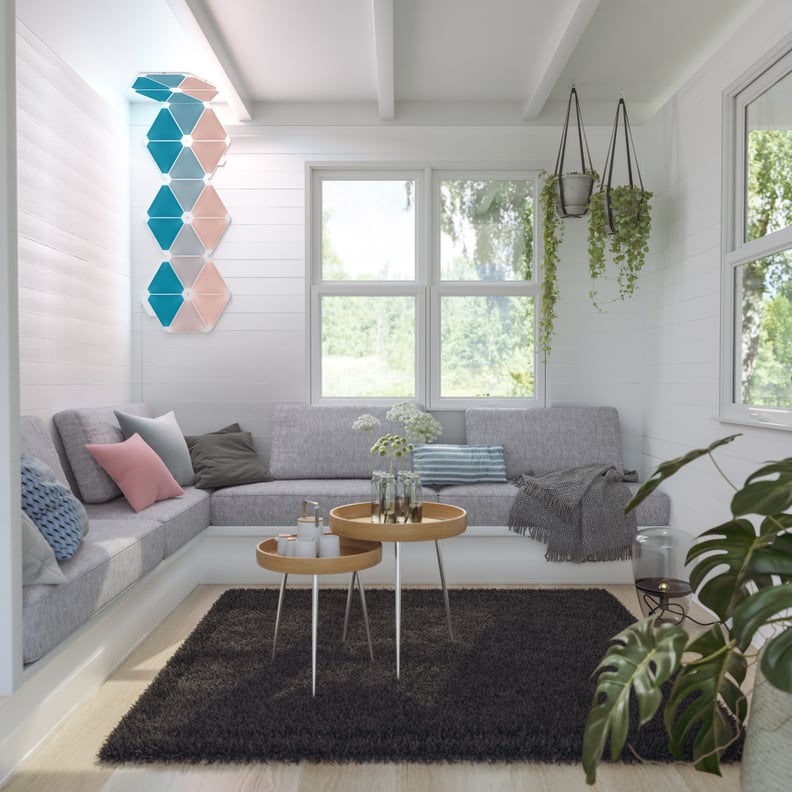 Nanoleaf Light Panels