When Not Heating Up GOT as Missandei, Actress Nathalie Emmanuel Is Living a Stylish Life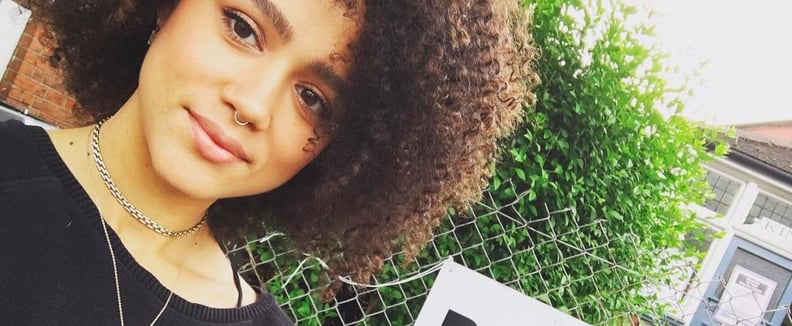 We're used to seeing actress Nathalie Emmanuel looking fierce beside Daenerys on Game of Thrones or holding her own as the brilliant Ramsey in the Fast and the Furious series, but rarely do we see her cozied up at home . . . until now. The actress gave us a glimpse into her personal life on her Instagram account, where she puts her healthy lifestyle (and love of fresh flowers) on display. Check out our favorite design moments of Nathalie's ahead.
When she hosted a GOT viewing party in her cozy living room. BTW, how cool is that artwork/television?
When she brightened her room with sunflowers.
When her pup curled up on an inviting gray couch perched atop a neutral-hued oriental rug.
When she showed off her love of darling vintage teacups.
When she set a bold Christmas tablescape.
When she tried out (and loved) selenite crystal lamps.
When she fell in love with the Native American rugs while at the Sundance Film Festival.
When she went for eye-catching, bright coral roses, complete with coordinating ribbon.
When she sipped tea from this enchanted tree mug.