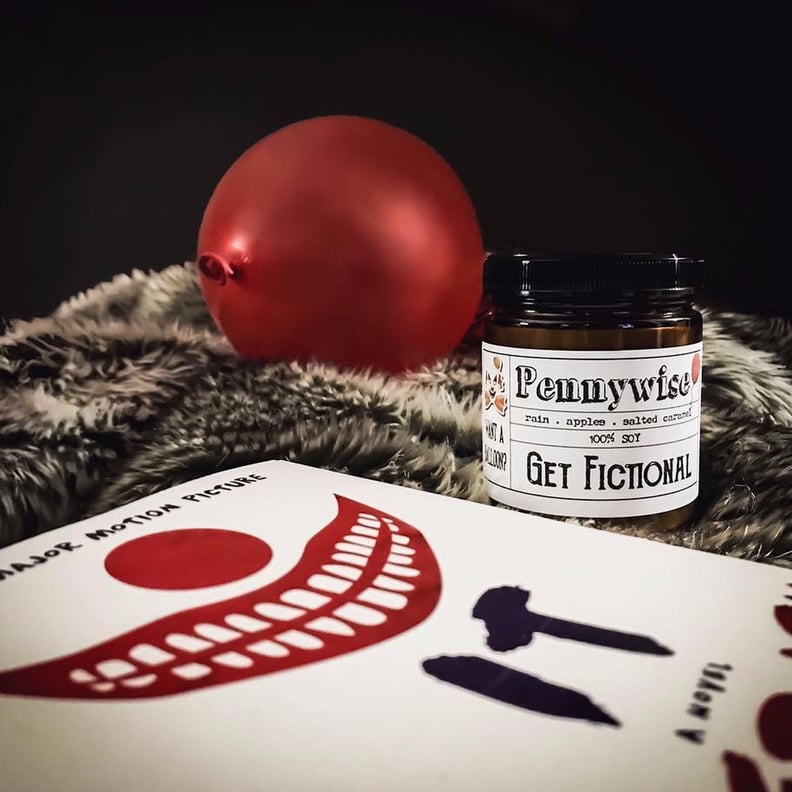 Ah, Fall. It's that wonderful time of year when you can brew yourself a nice pumpkin-spice coffee, wrap up in a blanket, and light a candle . . . that smells like a terrifying, child-devouring clown monster. OK, maybe this isn't exactly the typical autumnal activity, but for horror fans who can't get enough of It, Get Fictional's Pennywise-scented candle ($16) is a perfect find.
Contrary to what you might expect, the candle doesn't actually smell like an ancient creature who feasts on fear. Instead, it has notes of rain — like the movie's opening scene with the S.S. Georgie — along with red apples, salted caramel, and cloves. Bizarrely, it's actually a scent we'd be happy to have floating around our houses while watching scary movies this Halloween; this must be how Pennywise lures us in.
The company also offers some other iconic horror-themed candles, like Dracula, Sleepy Hollow, and Frankenstein. Forget regular old candles that smell like clean laundry or citrus — you'll want to stock up on candles that scare you from now on.