Like many brides, I dreamed of a classic peony bouquet only to have my floral fantasy dashed when I learned that peonies weren't in season at the time of my nuptials. My momentary disappointment was quickly replaced with glee when I was directed to garden roses. These breathtakingly romantic blossoms were an even better choice for my wedding.
If, like me, you're shopping outside peony season, or you love the look of peonies but want something a bit more nontraditional, we've got you covered. You'll be shocked at how stunning peony doppelgangers can be. To discover them all and get the inside scoop, we consulted with Ellie Hsu. She's the cofounder of Flower Muse, an online flower delivery service that brings you flowers directly from the farm to your front door, and she's an expert at beautiful florals.
Keep reading to be dazzled by Ellie's five favorite peony alternatives.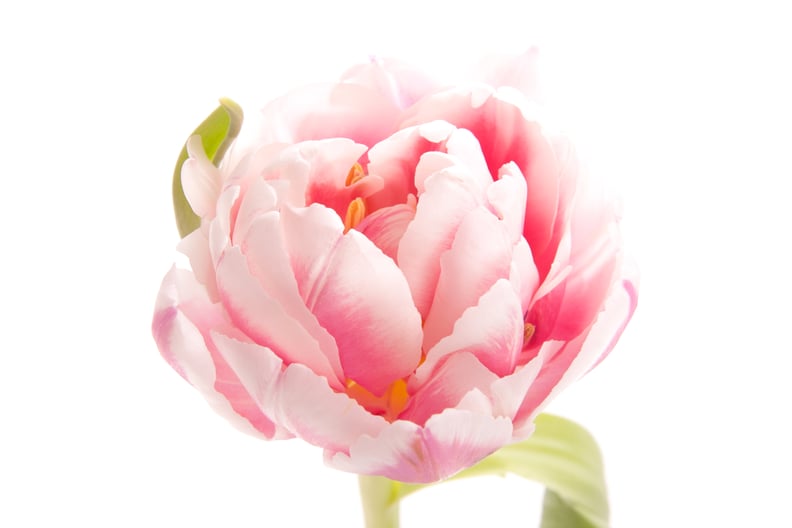 Double Bloom Tulip
"Double bloom tulips are often called peony tulips because they often look exactly like peonies with a smaller bloom size," explains Ellie. They're different from standard tulips in that the blooms have extra layers of petals. "They come in a gorgeous range of colors from pale pinks to dark (almost black) purple shades." While double tulips can be found almost year-round (late Fall through early Summer), Ellie says there's a larger selection of colors during the Spring season.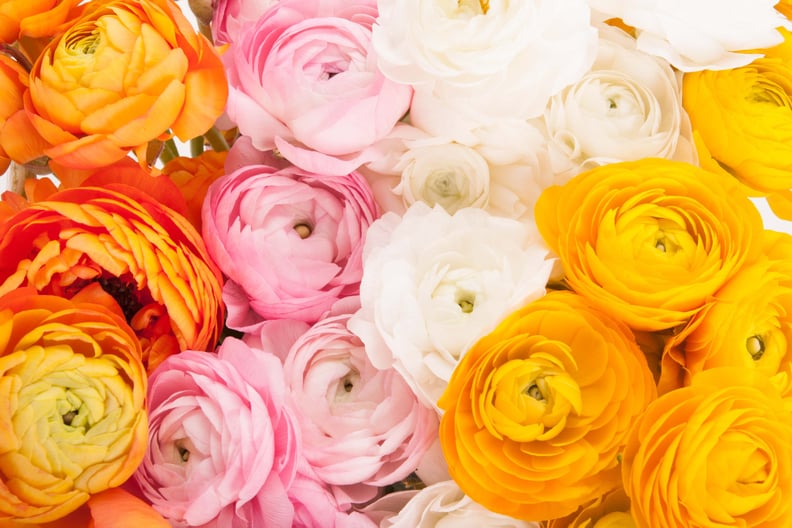 Ranunculus
"Ranunculus is another gorgeous bloom that often gets mistaken for peonies in photos," says Ellie. "Each bloom has layers and layers of petals that create a lush full-bloom look much like peonies, and the main difference is the smaller size — the bloom width averages around 2 inches." While you'll find ranunculuses year-round, Ellie says you'll find the widest range of colors and varieties during the Spring season.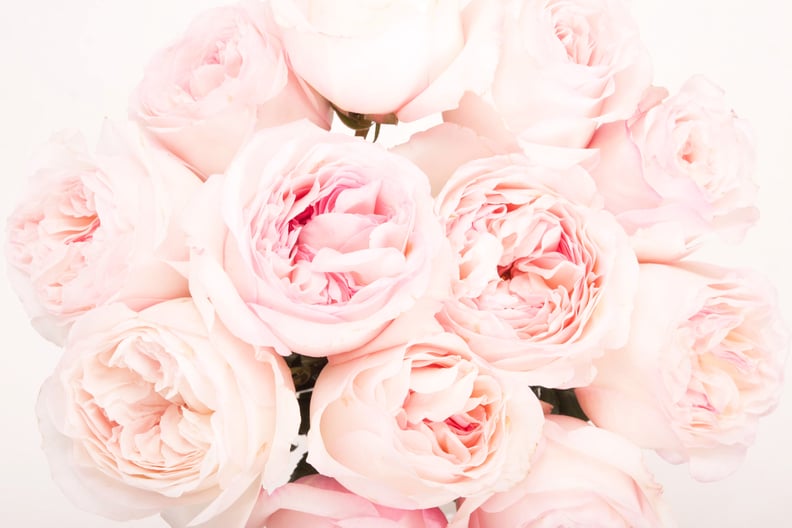 Garden Roses
"Garden roses (aka english roses, cabbage roses) are probably the most popular choice as a peony alternative. Most varieties have a similar ruffled, full-bloom shape that people love about peonies," explains Ellie. Plus, unlike peonies, they're available year-round — so you never have to worry about them going out of season — and they come in a range of colors. "You actually have more options to choose from — like light peach, lavender, and green — which are much harder to come by with peonies!"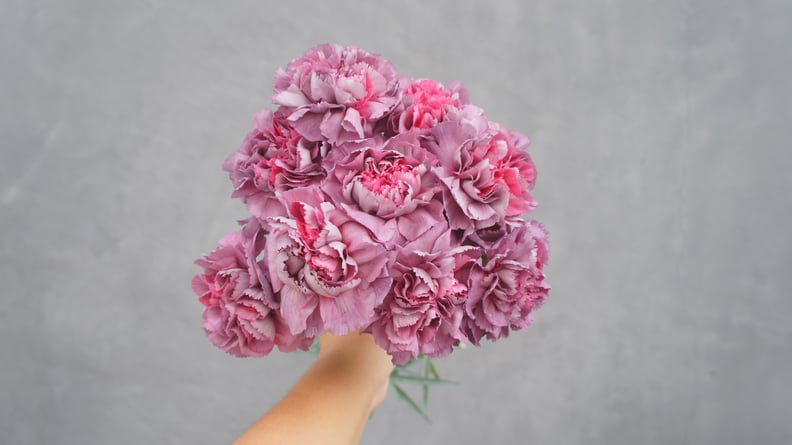 Carnation
"Carnations are often passed over because they have a reputation for being cheap and unfashionable, but these blooms can pull a Cinderella transformation when creatively arranged," says Ellie. "The ruffled petals of carnations can mimic the look of peonies, and they come in a ridiculously wide range of colors, light blush and antique pinks to creamy peaches and pale lavenders. It's not just the white and red colors that we're so used to seeing at the local grocery or convenience store!" And if you're not convinced to give carnations a chance yet, consider that they're available year-round and are the hardiest of all the peony alternatives mentioned.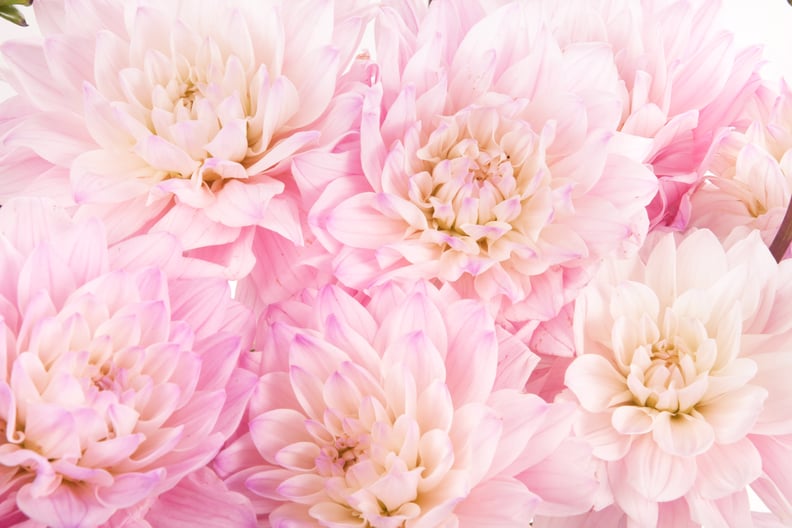 Dahlia
Dahlia's step in seasonally where peonies leave off. "Dahlias are a beautiful Summer to Fall season bloom that come in a wide range of bloom shapes and colors," says Ellie, who recommends picking the larger, full-shaped varieties as peony alternatives. "The bloom size can range from a few inches wide to the massive pie-plate varieties that far exceed your typical peony — it can definitely be a showstopper in a bouquet!"