A Designer Shares Her Secret For Making an Outdoor Space Stylish and Comfy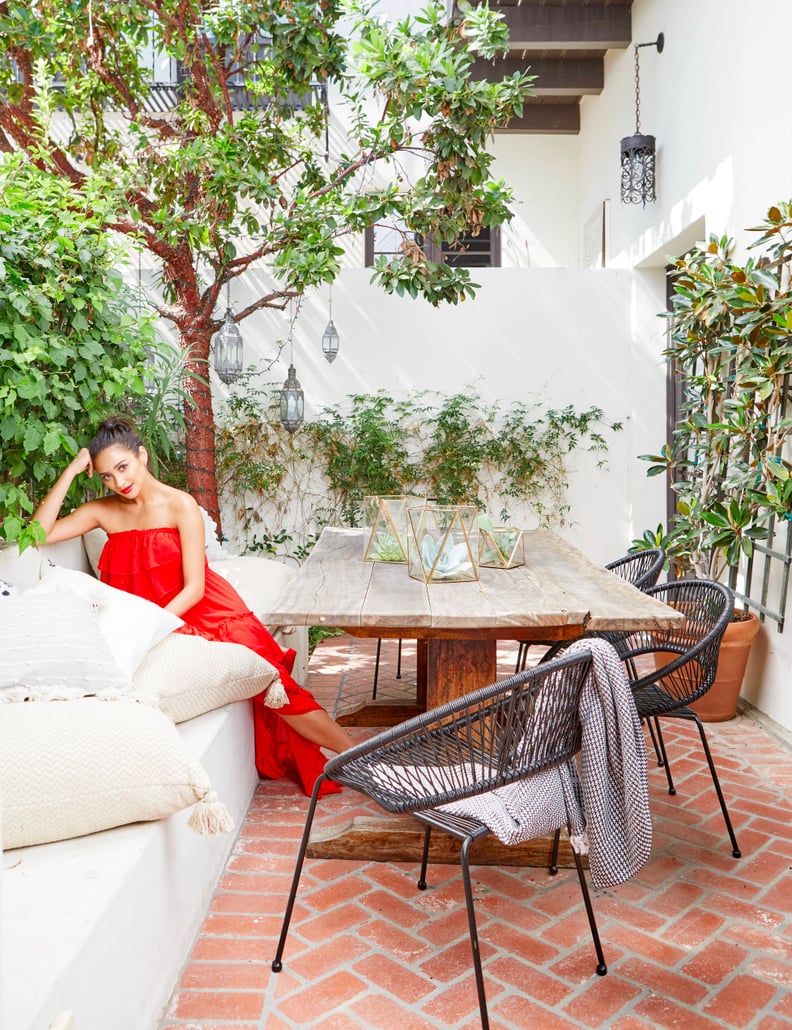 Lu Tapp via AllModern
Lu Tapp via AllModern
"The makeover started with Shay [Mitchell's] request for that outdoors-in-a-Moroccan-courtyard feel," said AllModern designer Donna Garlough, who transformed the Pretty Little Liars star's backyard into an exotic oasis. Shay had been struggling to connect her yard's four different spaces and lacked the outdoor seating she needed to actually use the space when friends came over. Donna continued, "Shay had a few ideas in mind for the space; mainly, she wanted a long table with an organic yet modern feel and to be able to create an exotic, Moroccan vibe with accents. She loves to entertain, so it was important for her to be able to create a relaxing vibe for her guests in her outdoor area."
The two browsed AllModern's products together, using idea boards to focus their search and help them find a selection of furniture and decor with a collected feel. The final result is both super stylish and irresistibly welcoming. The secret to achieving this comfy-meets-fashionable balance? Donna revealed her number one tip: "Don't forget the outdoor rug, pillows, and throws! They add character and color and make a patio or deck feel so much more inviting."
Keep reading to see the stunning outdoor space, get product details, and hear what Shay has to say.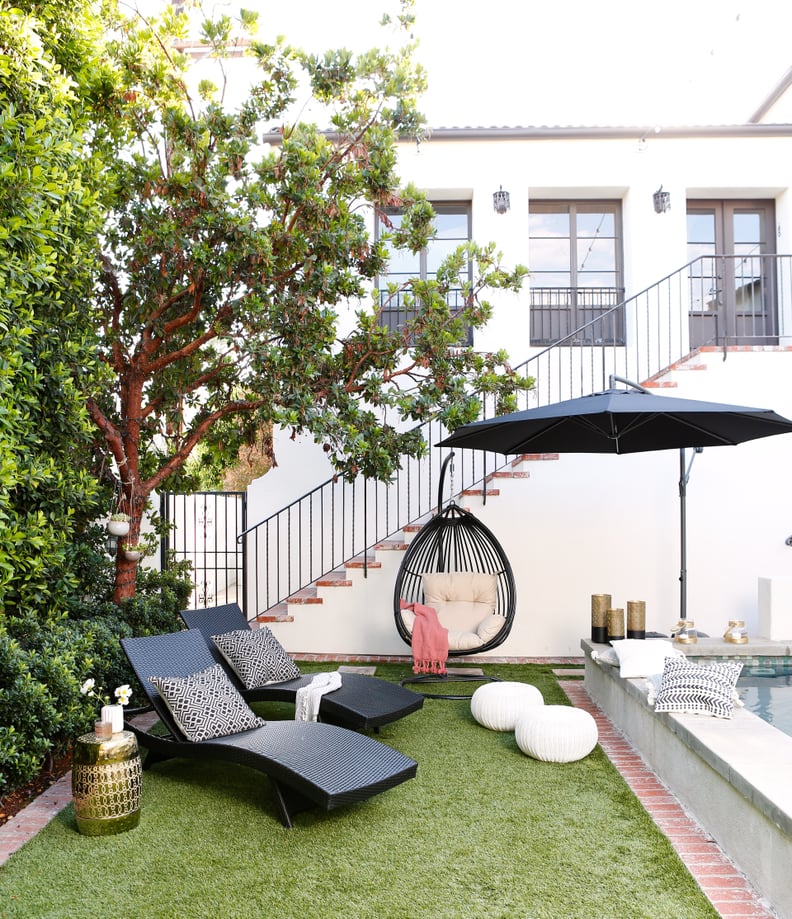 When Shay saw her new space, the first thing she thought was that it was exactly what she had been envisioning. "I loved all the new seating areas and little details like the pillows on my bench around the table and lanterns," she said.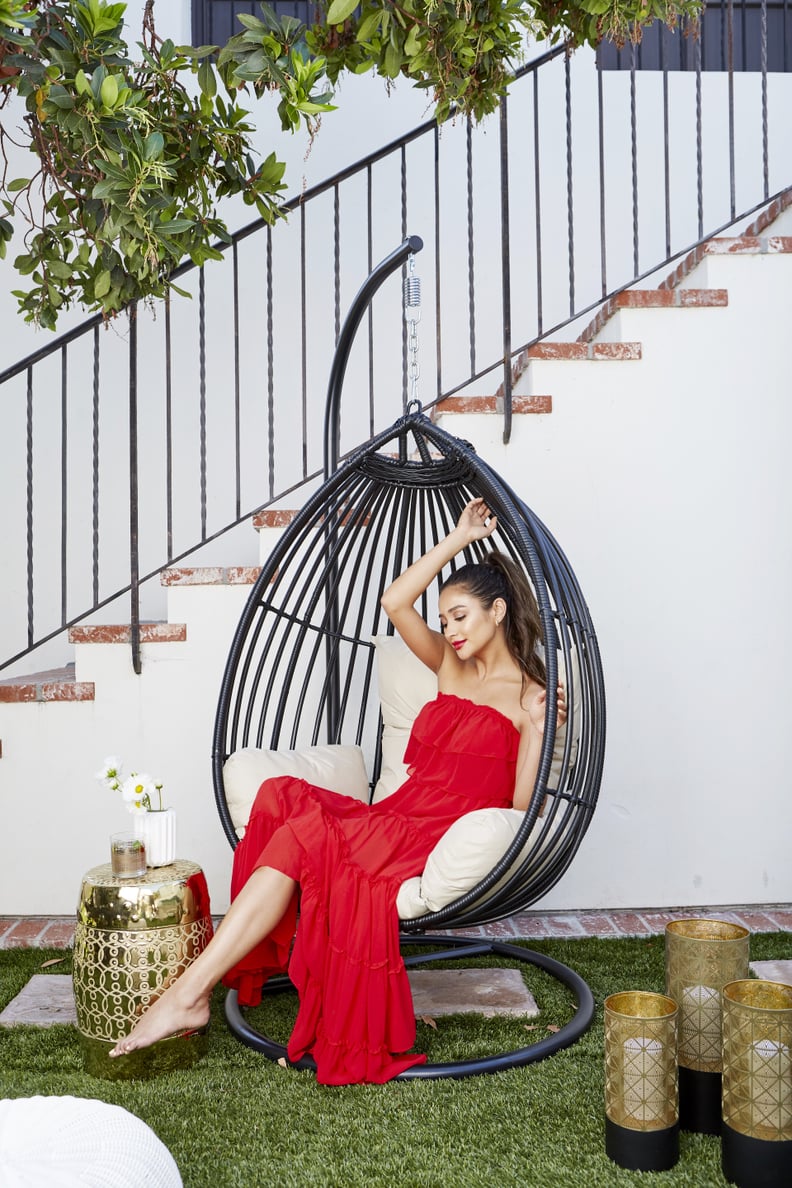 "My style is definitely inspired by my travels, and I love getting pieces for my house from all of my trips!" Shay exclaimed of her Moroccan-meets-Mediterranean home style.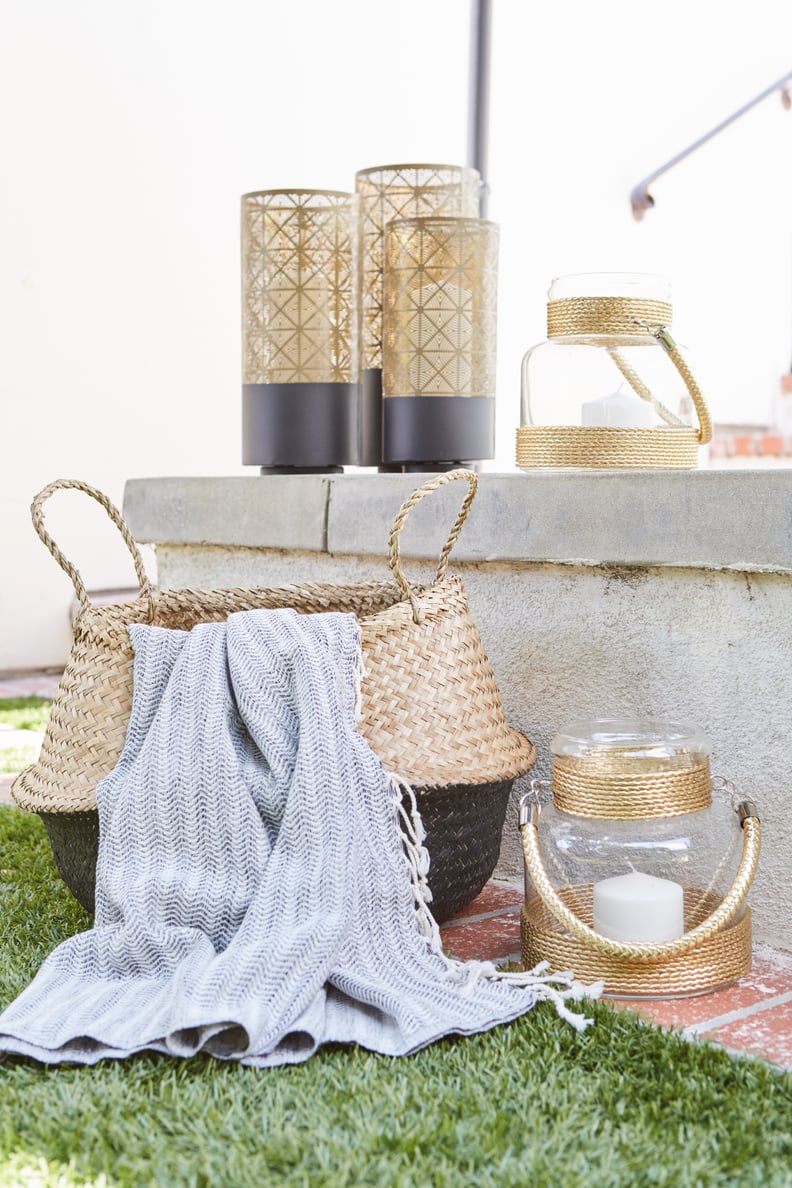 Just because you're outside doesn't mean you can't use stylish storage like woven baskets. Textured, organic accents enrich the backyard while also being functional.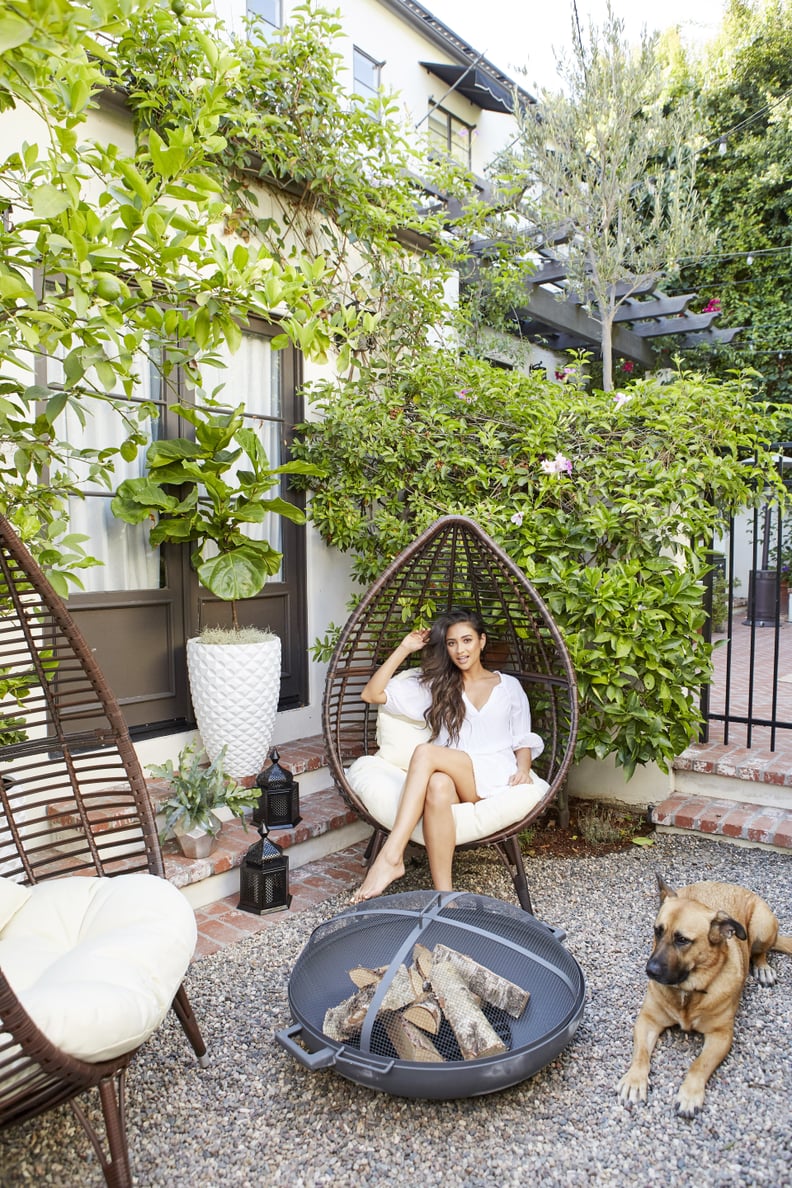 "I love the teardrop chairs ($340) around the firepit. It's such a great little nook now for reading or hanging out around the fire."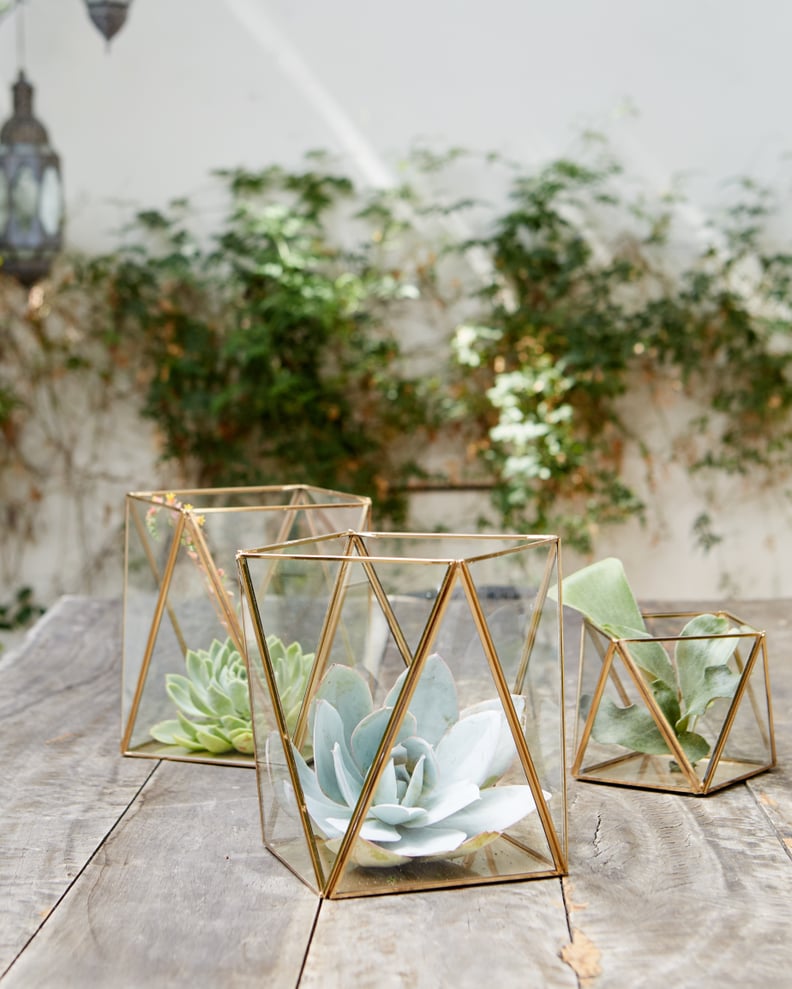 Glass candleholders ($60 for two) are great because they look beautiful filled with soft flickering lights for a dinner party or succulents for a daytime gathering.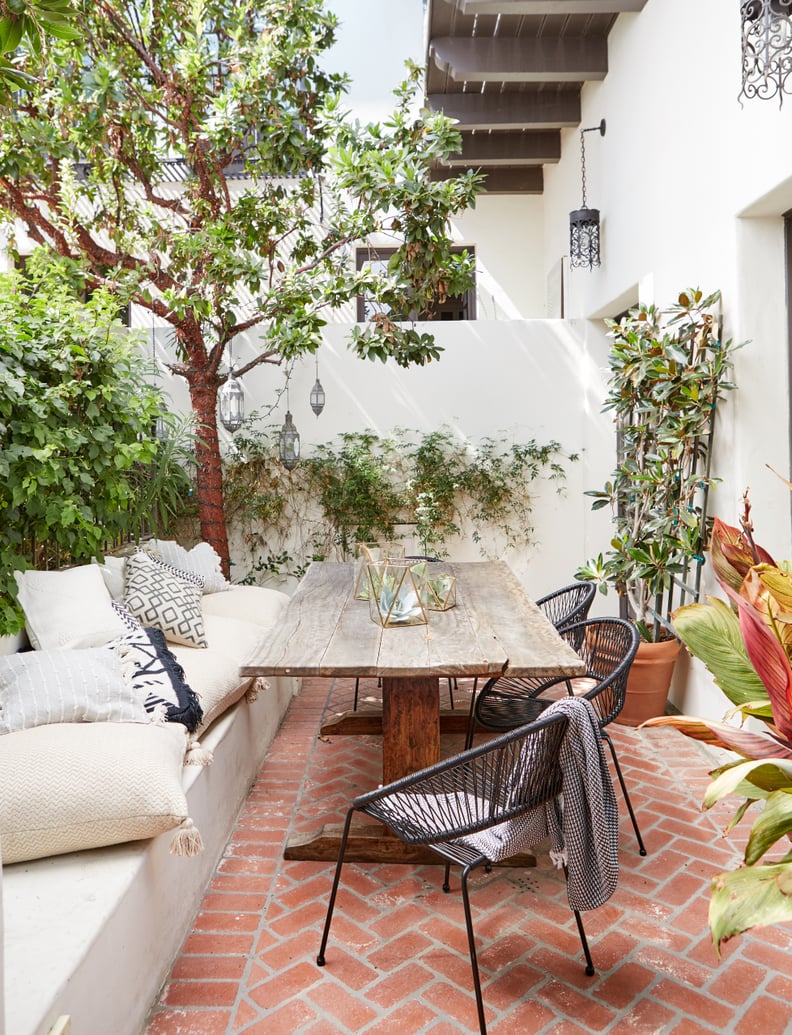 "I can't wait to have my friends over for outdoor dinner parties as well as entertaining," Shay exclaimed over the newly updated backyard complete with charming Acapulco Dining Chairs ($298 each).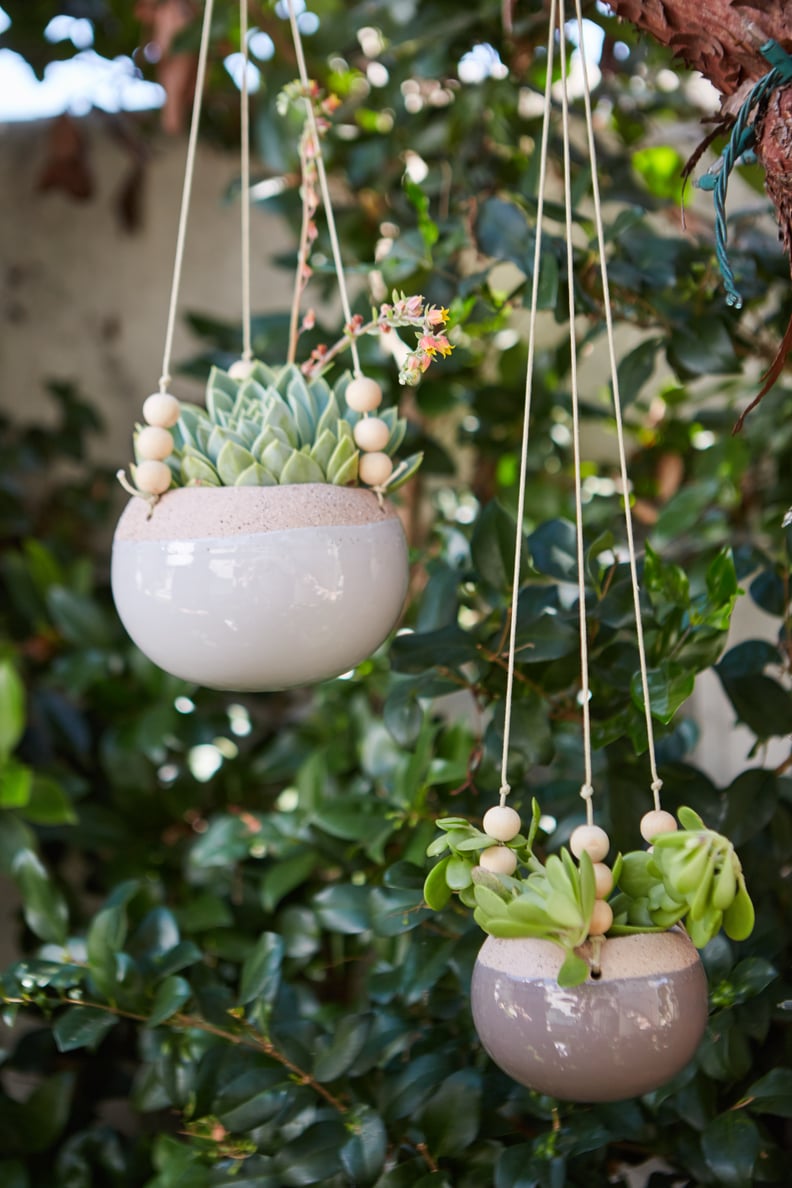 Small details like ceramic hanging planters ($30) are the difference between a decorated space and a warm, welcoming space.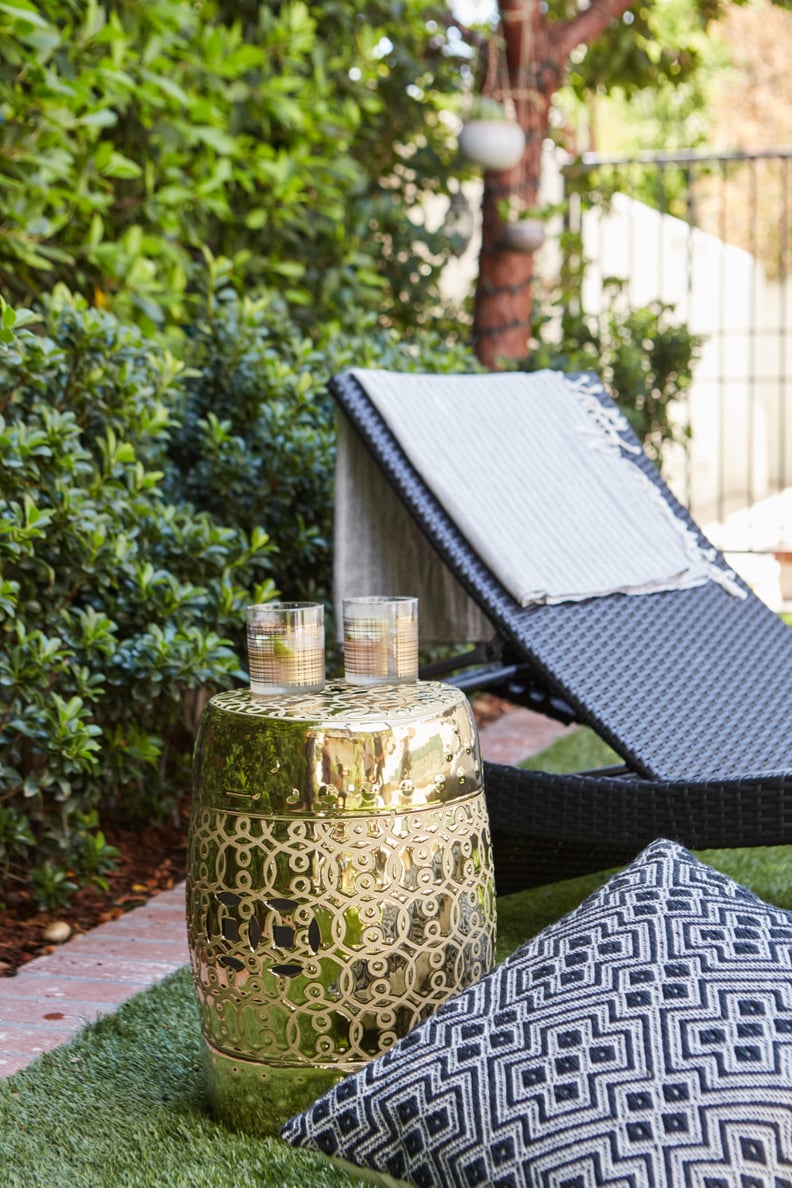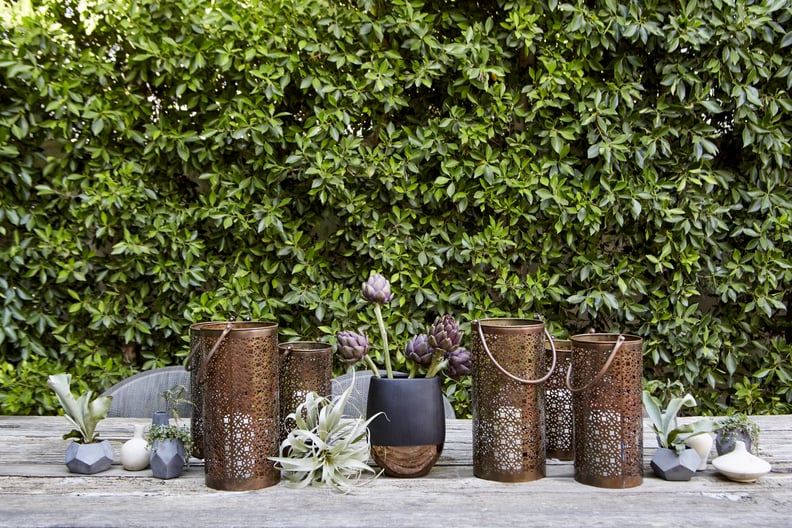 Donna and Shay didn't skimp on the accessories. Tabletop decor items like candleholders and small vases might be small in size, but they make a big impact.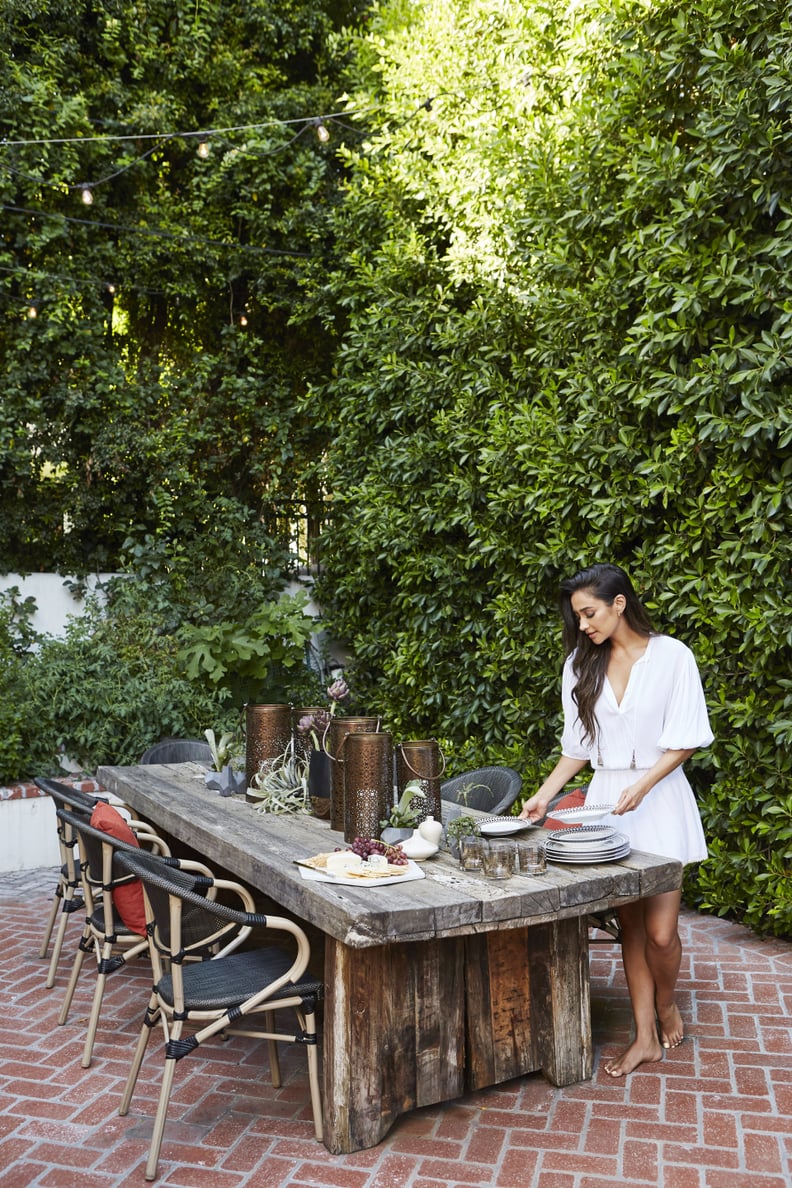 When asked why she worked with AllModern on the makeover, Shay explained, "AllModern has amazing quality products at a price that's affordable. They have modern products that are stylish for everyone!" Shop the pieces from Shay's backyard in her AllModern shop.