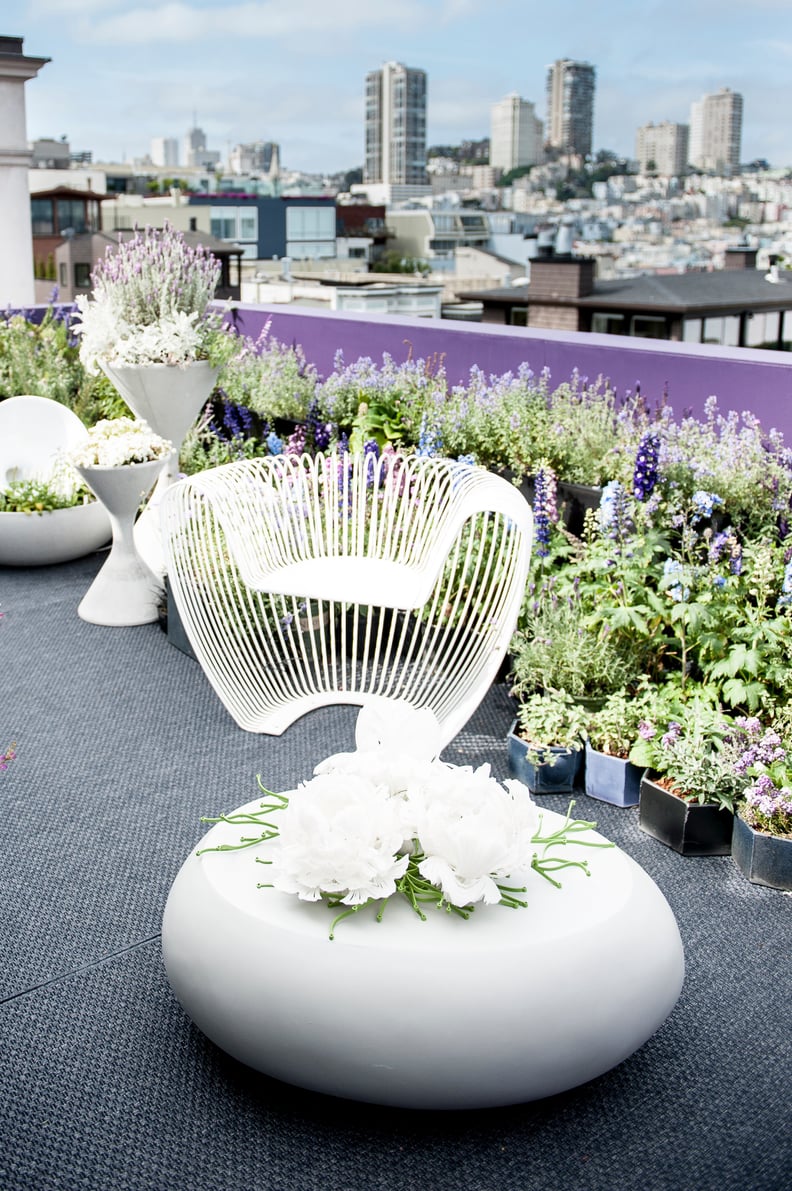 POPSUGAR Photography | Julia Sperling
POPSUGAR Photography | Julia Sperling
It's officially Summer, and Pinterest users are responding in kind, looking for the prettiest, most stylish functional ways to decorate their outdoor spaces. The visual bookmarking tool has been tracking what users are searching for and saving when it comes to outdoor decor, and the finds are very interesting! Check out the hottest outdoor decorating trends on Pinterest in the slideshow ahead.

Vibrant Tile
Homeowners are looking to spruce up their outdoor spaces with fun tiles — think geometric prints and bright colors. They're the perfect foundation for a stylish al fresco space, and they're up 32 percent year over year on Pinterest.
Cozy Outdoor Furniture
Not so long ago, outdoor furniture was hard and practical. No more! Today, the outdoor space is a plush extension of the indoor living room. And Pinterest's 32 percent increase in related searches reflects that change. These inviting spaces are outfitted with upholstered furniture and cozy touches like throw pillows, coffee tables, and even area rugs!
Outdoor Gallery Wall
Gallery walls have been trending for years, but they're only now coming outside — and to brilliant effect. Spruce up a blank exterior space by hanging framed art, interesting objects, or anything that will catch the eye. It's sure to delight all Summer, even if you have to bring it in once Fall arrives. People are searching for outdoor gallery walls 39 percent more this year than last.
It's All About the Front Yard
Forget the backyard! It's all about the front yard this year. Pinterest searches for stoops, front porches, and the like are up 67 percent.
Pops of Tangerine
Warm tones have been on-trend all year — terra cotta, millennial pink, etc. — and they continue to soar in popularity over the Summer; this season, however, bright tangerine is the go-to. This color screams tropical paradise.
Al Fresco Party Spaces of Every Size
Whether your yard is big or small, you can find a bar cart, yard game, or even outdoor kitchen perfect for it. Pinterest says searches for these spaces are up a whopping 55 percent!