This Is What the Perfect House Looks Like, According to Pinterest
If you're an active Pinterest user, chances are you probably have a board dedicated to your dream house. Whether or not you'll actually live in a Parisian flat with vaulted ceilings featuring crown molding or a sprawling country home on acres of pristine forest doesn't actually matter. It's all about indulging in the fantasy of crafting your ideal home life, and that home life might be more common than you thought.
Pinterest shared its most popular home pins with Tech Insider, and the results are fascinating. Classic interiors that blend clean color palettes with cozy accents prove to be the winning formula. Read on to see what the ultimate dream home really looks like, according to Pinterest.
The Exterior
A traditional exterior feels even more timeless thanks to the navy paint accented with crisp white for contrast.
The Living Room
Tall ceilings, gray walls, and an open floor plan are the first things you notice about this airy space.
The Dining Room
Eclectic details like mismatched dining chairs and vintage-inspired accessories are paired with cozy accents like a sheepskin bench warmer, linen upholstery, and wooden materials. Elegant choices like the pale blue paint, chandelier, and mirror keep it elegant.
The Kitchen
White cabinetry and granite countertops are the two star features in this popular kitchen.
The Basement
This basement is a fantasy hangout complete with a pool table and full bar.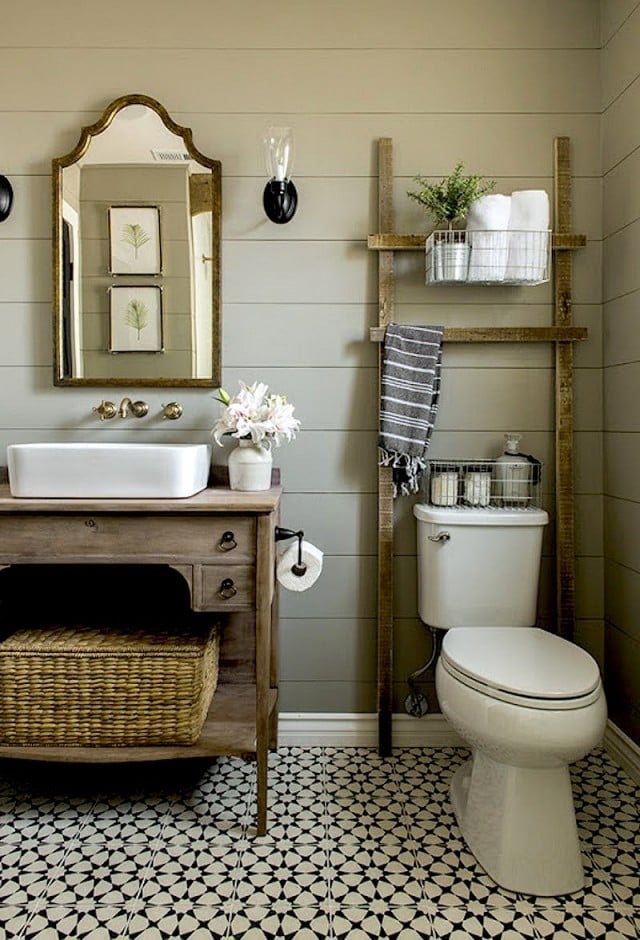 The Bathroom
A repurposed ladder and antique furniture inspired vanity make this bathroom the vision of rustic charm.
The Attic
This airy attic includes comfy seating and even a swing for fun.
The Large Walk-In Closet
This spacious walk-in showcases the ultimate shoe collection.
The Smaller Walk-In Closet
This more compact version features mirrored cabinets and clever ideas for utilizing every inch of space.
The Clever Space Saver
Under-the-stairs storage is another genius solution for making the most of a tight space.
The Home Office
Who wouldn't want to work in this bright and cheery home office? The blue desk surface and green chair offer the perfect pops of color.
The TV Room
While most of these popular pins combine classic and rustic looks, Pinterest users prefer a more modern and slightly futuristic feel for the ideal TV room.
The Backyard
This backyard is divided into separate spaces for eating, entertaining, and relaxing.
The Garage
This impeccably organized space takes garage goals to a whole new level.