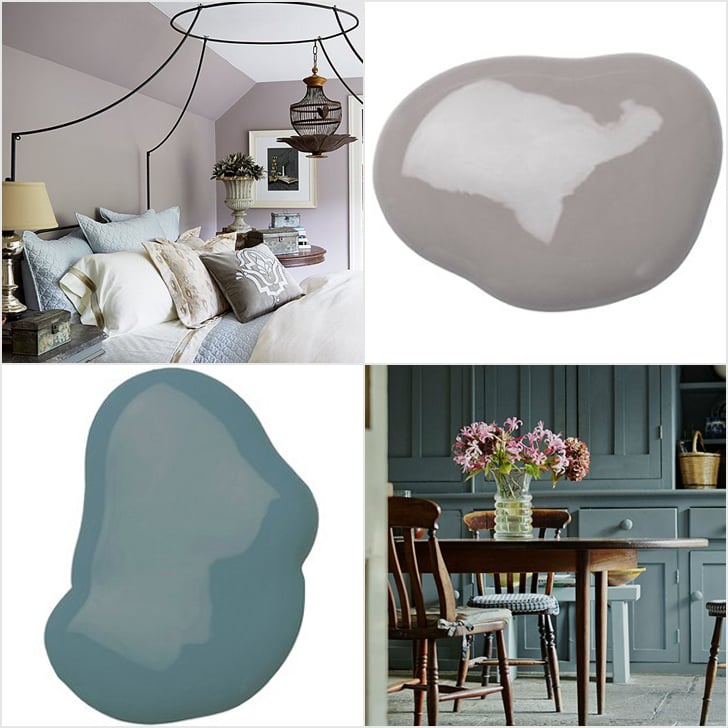 Every editorial product is independently selected by our editors. If you buy something through our links, we may earn commission.
Thinking about painting your home? You should — it's the easiest and most affordable way to get a fresh new look. Check out One Kings Lane's favorite paint colors for every room!
Coastal-Blue Dining Rooms
Formal dining rooms take a turn for the tropical with this happy-go-lucky hue, a whimsical alternative to the old faithful of dining room colors, navy. Dark accents—stained-wood chairs, black picture frames, touches of iron and jewel-toned upholstery—ground the playful shade, dialing up the drama of the overall look. Photo by Eric Piasecki / OTTO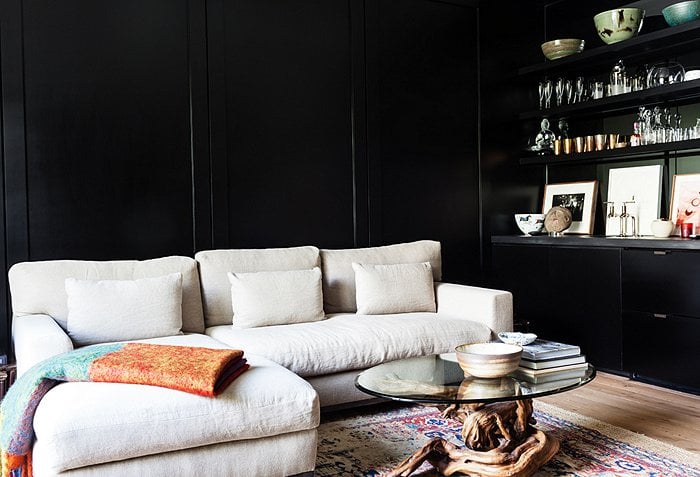 Black Living Rooms
Why, oh why are we so head-over-heels for black? Let us count the ways: It's glamorous, striking, and just different enough. Its rock 'n' roll edginess is the perfect backdrop to a mind-blowing mix of materials from plush velvet to sleek glass, rustic wood to chic metal. And though it's considered a cool (as opposed to warm) shade, it gives spaces a jewel-box level of intimacy and coziness. Photo by Nicole LaMotte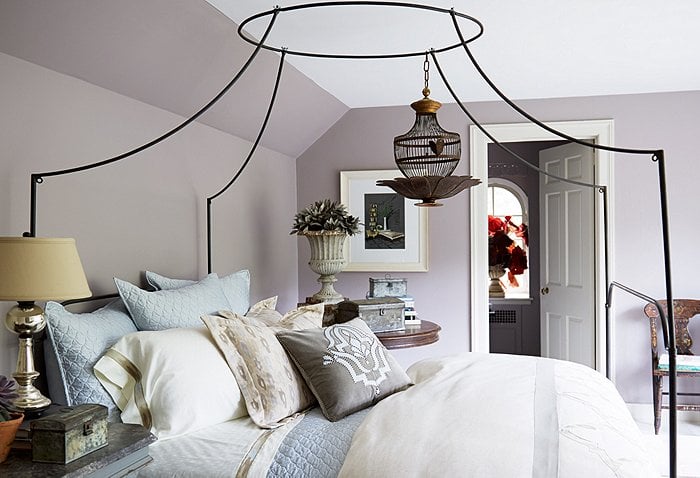 Gray Master Bedrooms
At the end of the day (both literally and figuratively), your bedroom is your sanctuary, the place where, as soon as you stretch out on that bed, it's all about relaxation and recharging. To achieve that tranquility? Hello, gray. Whether more mushroom, greige, or slate, it has practically become the defacto shade for bedrooms thanks to its calming nature and other-side-of-the-pillow cool. Not to mention that it's gender neutral, so your hubby will totally be on board. Photo by Manuel Rodriguez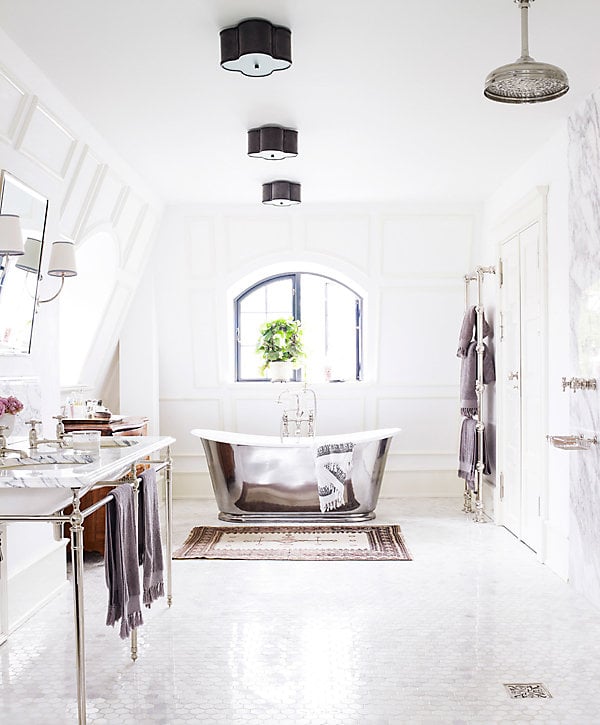 White Bathrooms
It's elementary, my dear: White floors + white walls + white cabinetry = an open and airy space, especially important in bathrooms that are short on square footage. The color signals crisp cleanliness (why do you think hotel towels are almost always white?) and lets you swap out your accessories as often as you'd like.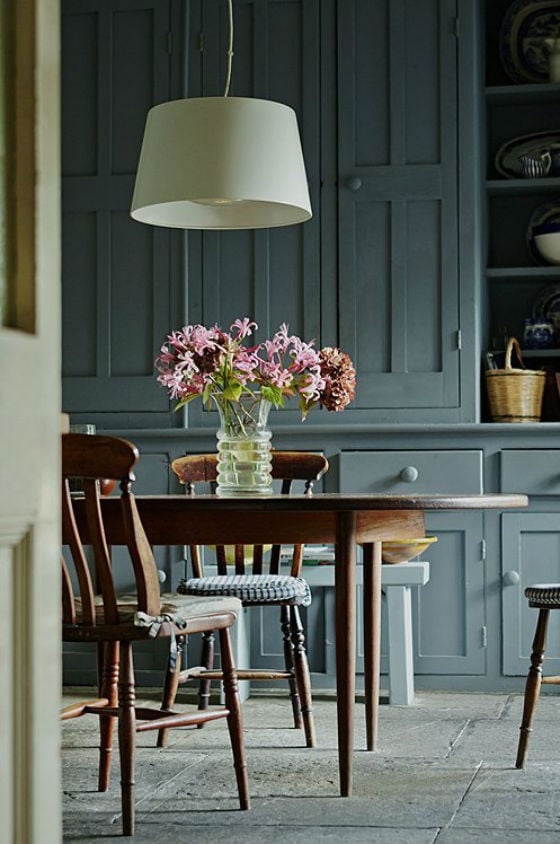 Smoky-Green Kitchens
Get ready to see a lot more of these beauties. Wanting a twist on the traditional white or gray, tastemakers have recently spun the color wheel and landed on this rich shade of green-meets-blue-meets-gray. Flattering for all cabinet styles, it has never met a countertop it doesn't play well with: Just imagine it against butcher block, copper, or marble. Photo by Lucy Pope / Alamy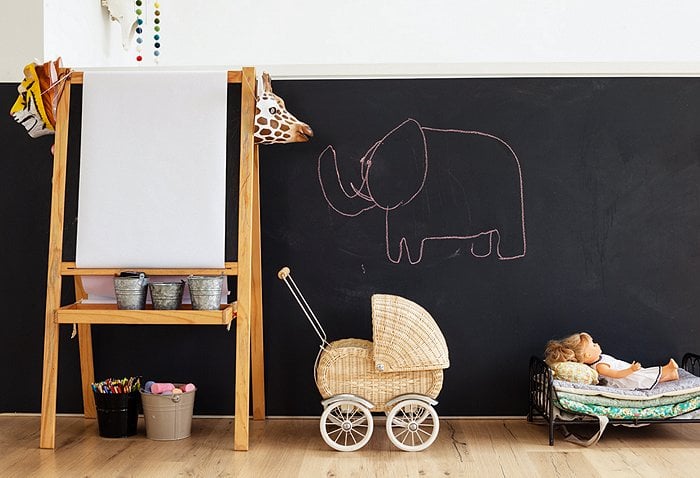 Chalkboard-Painted Kids' Rooms
In the words of the New Radicals, we just can't get enough! This scribble-on, wipe-off wall color is nothing new, but it's still having a major moment popping up in the rooms of stylish tots everywhere. In-the-know parents love it because it gives their budding Picassos a draw-on-the-walls safe zone (as opposed to crayon graffiti on your favorite wallpaper). Plus it's a cool alternative to the age-old question of blue or pink. Photo by Nicole LaMotte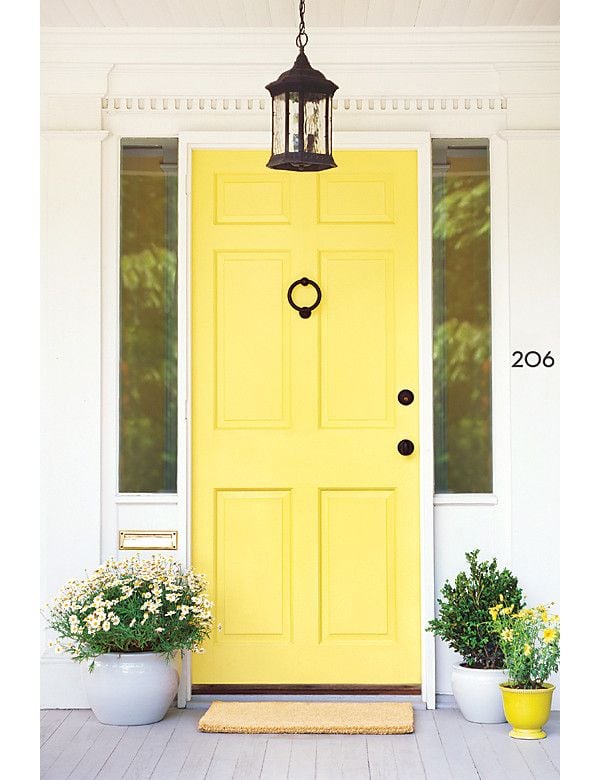 Canary-Yellow Front Doors
Since your front door is the first thing guests spy when walking up to your house, it's the perfect place to set a cheery, welcoming tone. Not wanting their abode to look exactly like all the other kids on the block, colorphiles have recently been embracing a mood-boosting yellow that pairs well with fresh greenery and black hardware. Photo by Aimee Herring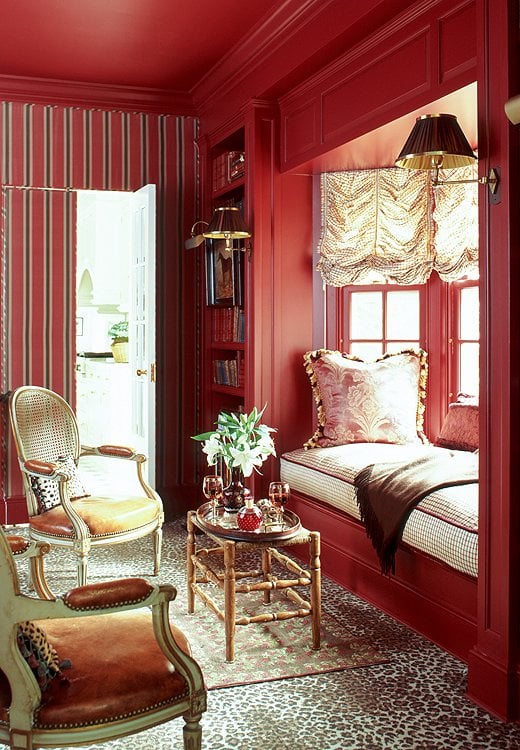 Marsala Everything!
Get ready to see Pantone's Color of the Year 2015 everywhere. Due to its richness and fully saturated feel, we love it for smaller spaces where it won't overwhelm, including reading nooks, accent walls, and powder rooms. Play up its heady tones with gilded accents and touches of animal print. Photo by Eric Piasecki / OTTO