A standard carved pumpkin is a Halloween staple, but did you know there is another super unique way to decorate these seasonal necessities? That's right, pumpkin dioramas are a different but equally as cute do-it-yourself project perfectly suited to add some flair to your typical decor line up. Read on to learn about some of our favorite DIY ways to transform pumpkins into this fun diorama alternative.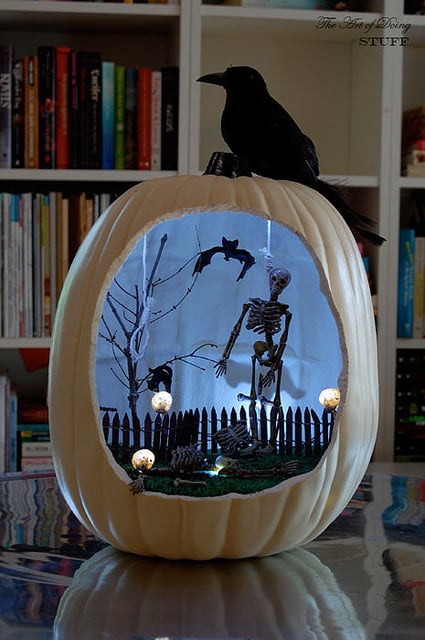 Spooky Skeleton Scene
Create a spooky skeleton scene that seamlessly transforms from day to night with this easy DIY.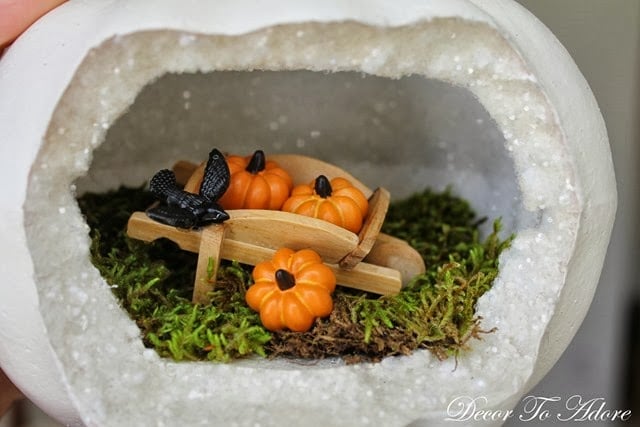 Fall Harvest Scene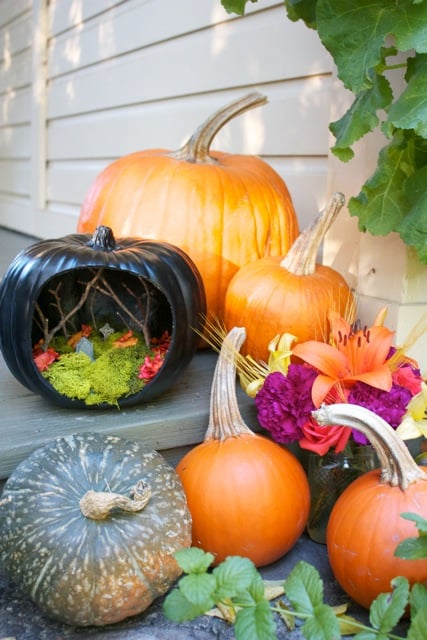 Black Pumpkin With Bright Colors Scene
Throw in an unexpected pop of color to your pumpkin patch with this simple tutorial, complete with vibrant moss and tiny branches.
Ghostly Haunted House Scene
Go ahead and welcome Halloween early with your very own ghostly haunted house diorama in this seasonal project.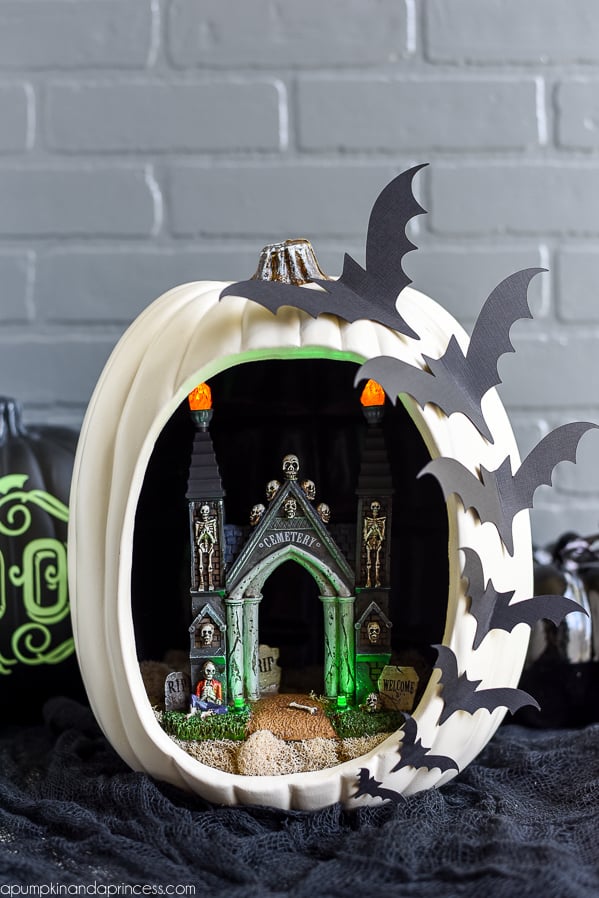 Graveyard Scene
This crafty DIY diorama is great for those that love to take a creepier approach to their Halloween decor. Plus, how fun are the bats steadily floating up one side of the pumpkin!?