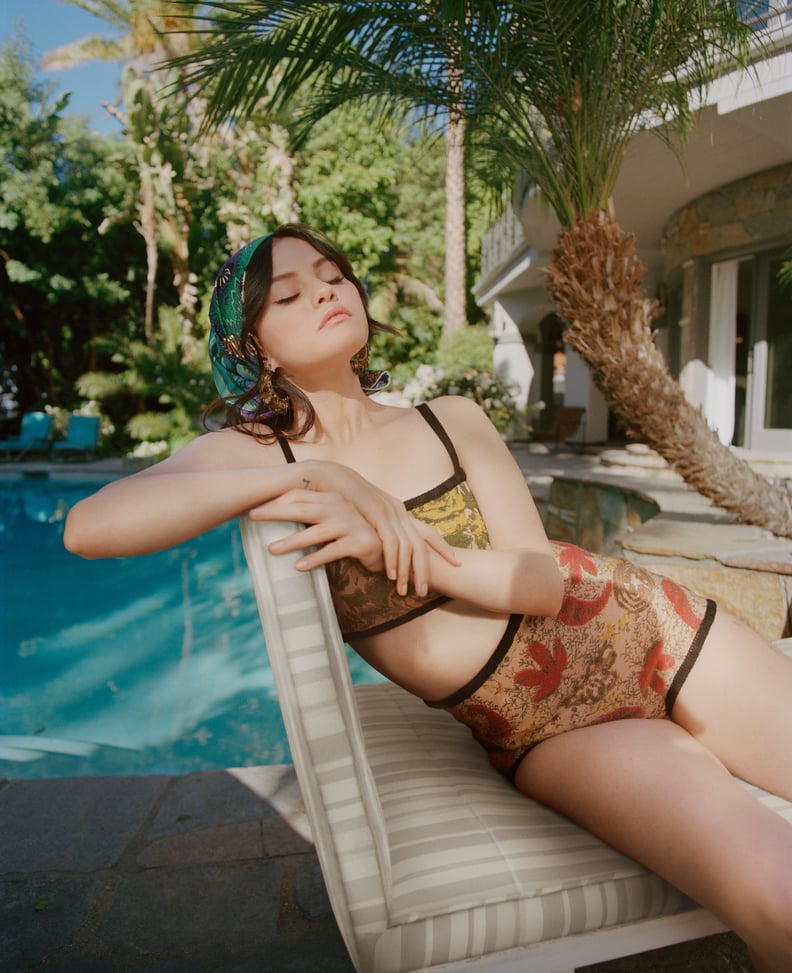 Vogue | Nadine Ijewere
So, uh, does anyone have a teleportation machine we could borrow real quick? 'Cause after seeing Selena Gomez's latest Vogue photo shoot, we'd love to transport ourselves to her dreamy backyard from some outdoor hangs. The actress posed for the fashion publication's April 2021 cover spread at her new Los Angeles home, sharing a few glimpses at the tropical oasis situated behind the spacious mansion. Although Selena herself is undoubtedly the main draw of the shoot, we couldn't help but zoom in on the background of each snap to fully admire where the superstar soaks up the sun in her free time. Follow along as we dive into the snippets of her tranquil retreat ahead.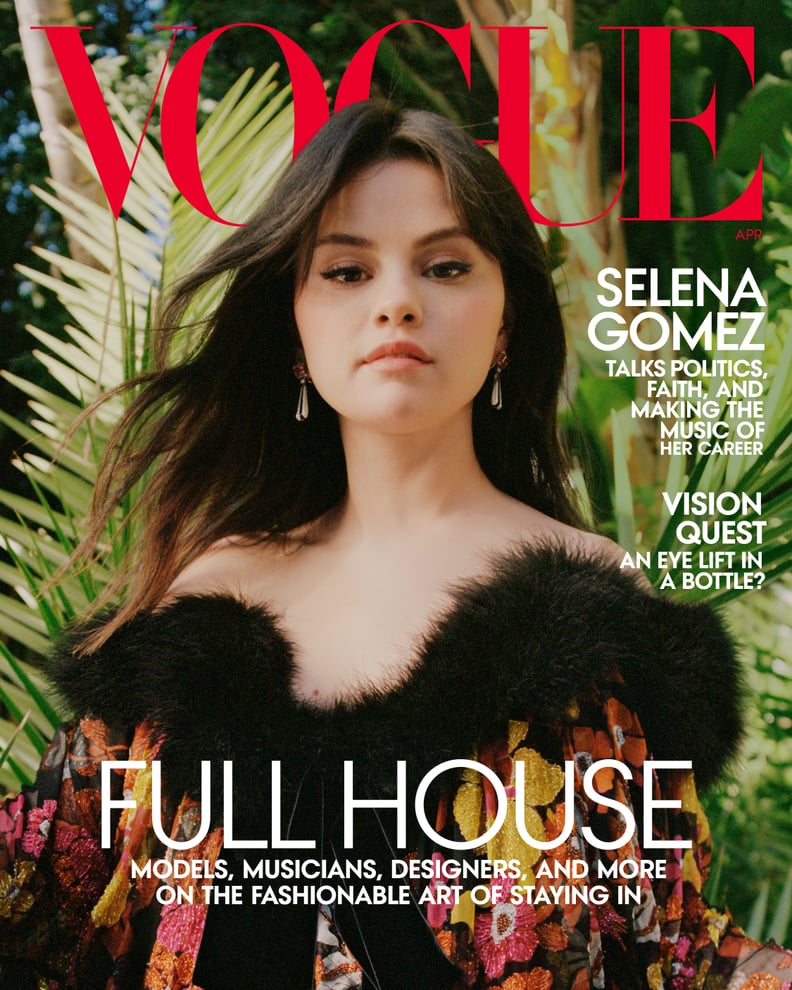 In her main Vogue cover photo, Selena wears a floral, fuzz-lined Saint Laurent dress while smizing in front of palm fronds. It's hard to tell exactly what part of her backyard this is in, but we're still jealous of those picturesque fronds nonetheless.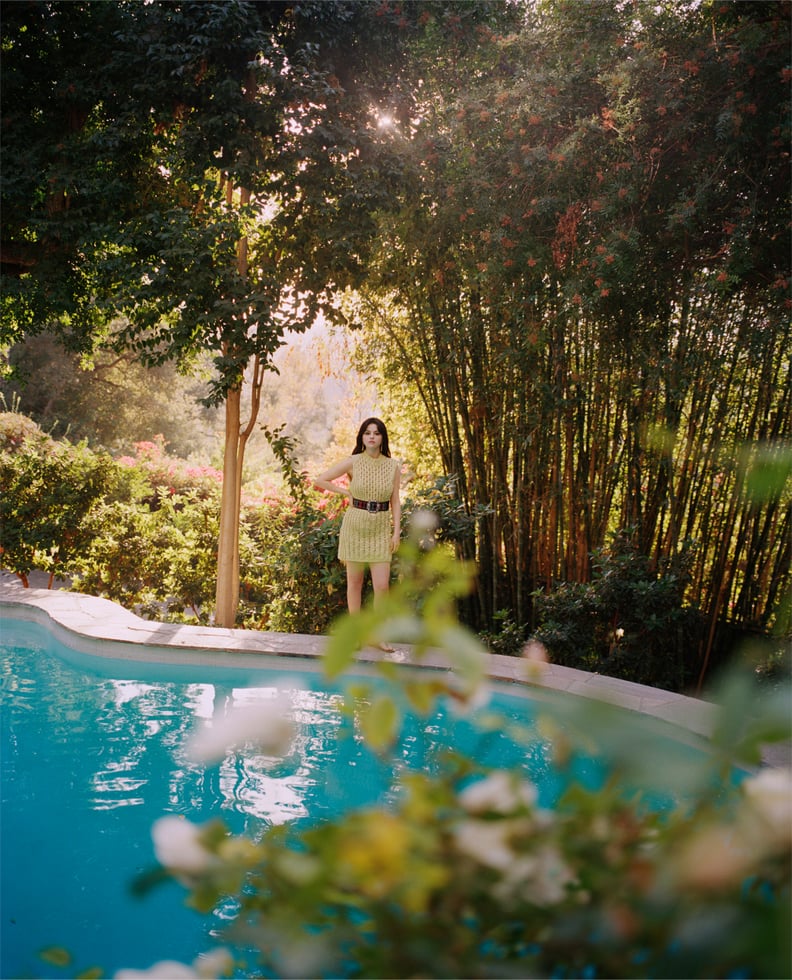 Now we're talkin'. This wide-angle shot gives us a better look at Selena's pool and the surrounding foliage. There are some pinkish-reddish flower bushes in the distance, and taller trees provide some shade from the California sun, making it feel like a secluded escape. We certainly wouldn't mind waking up to this view every morning!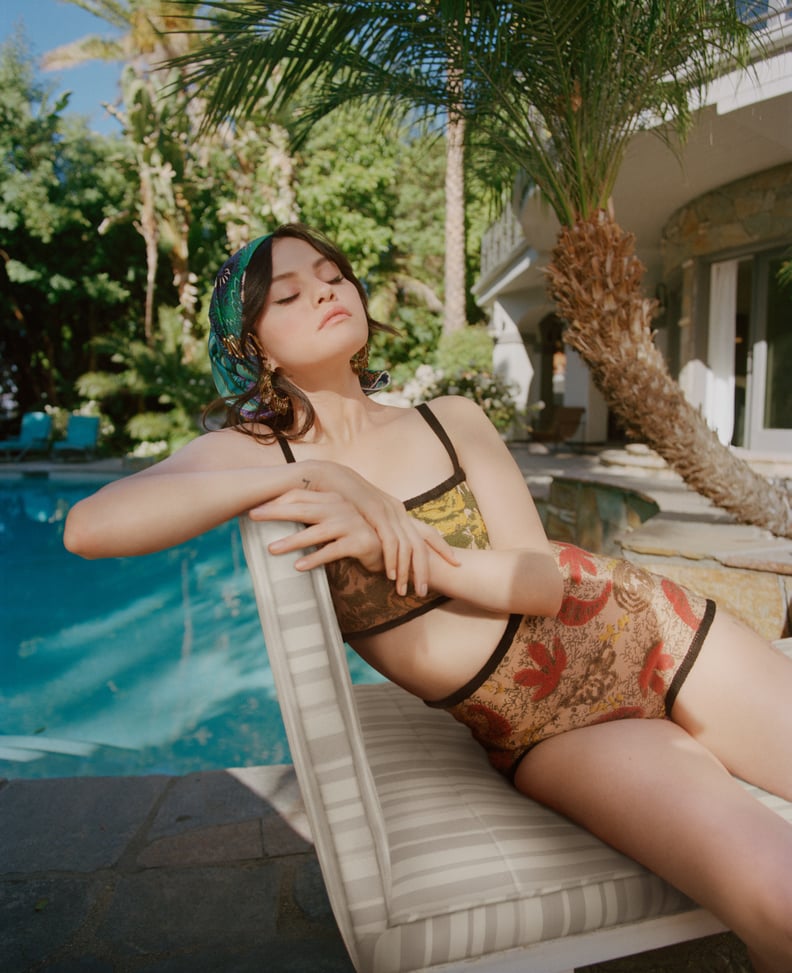 Last but certainly not least, Selena poses in a mismatched Dior bralette and briefs set atop a gray and white striped lounge chair beside her pool. The outside walls of the house are made with the same stone tiling that the pool is finished with, and there's a large second-story balcony above. Meanwhile, there are two blue pool chairs on the other side of the patio — the one on the left has our name all over it! Now, if only we could track down a teleportation machine.