As POPSUGAR editors, we independently select and write about stuff we love and think you'll like too. If you buy a product we have recommended, we may receive affiliate commission, which in turn supports our work.
Furniture sets get a bad rap. Sure, if you fill your whole home with matchy-matchy everything, it can be a bit much. But if you're looking to furnish a room efficiently and confidently, a furniture set might just be the thing that gets it done.
Contrary to some people's belief, buying a furniture set doesn't mean sacrificing your individual sense of style. That's where textiles, creative placement, and decorative accessories come in. For instance, you might use a chest of drawers in an entryway rather than in the bedroom next to its matching bed. Or you may go with a gray sofa and loveseat set that serves as a neutral backdrop for seasonal switch-outs of pillows and throws.
Point is, furniture sets give you a unified starting point for the rest of your home decoration — and that's a very good thing. Ahead, see some of our favorites at every price point.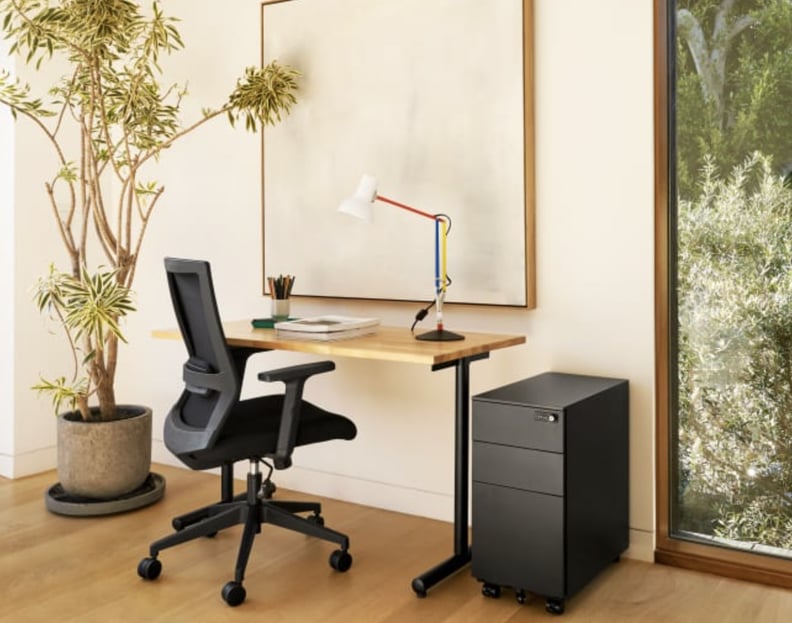 Herbert Office Set
You could spend hours tracking down an office chair, desk, and file cabinet. Or you could commit to this straightforward Herbert Office Set ($495, originally $999) and have your whole office done with a single click.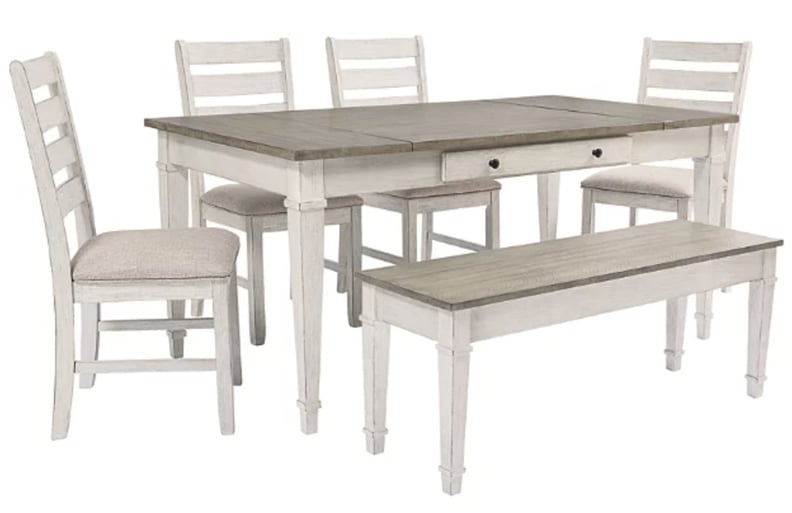 Skempton Dining Set
If you're into the farmhouse look, this Skempton Dining Set ($1,156, originally $1,240) offers plenty to like: four dining chairs and a piano-style bench to surround the table, plus two storage drawers and bins built into the bench and tabletop. And in versatile off-white and gray, it won't clash with the existing decor of your dining room.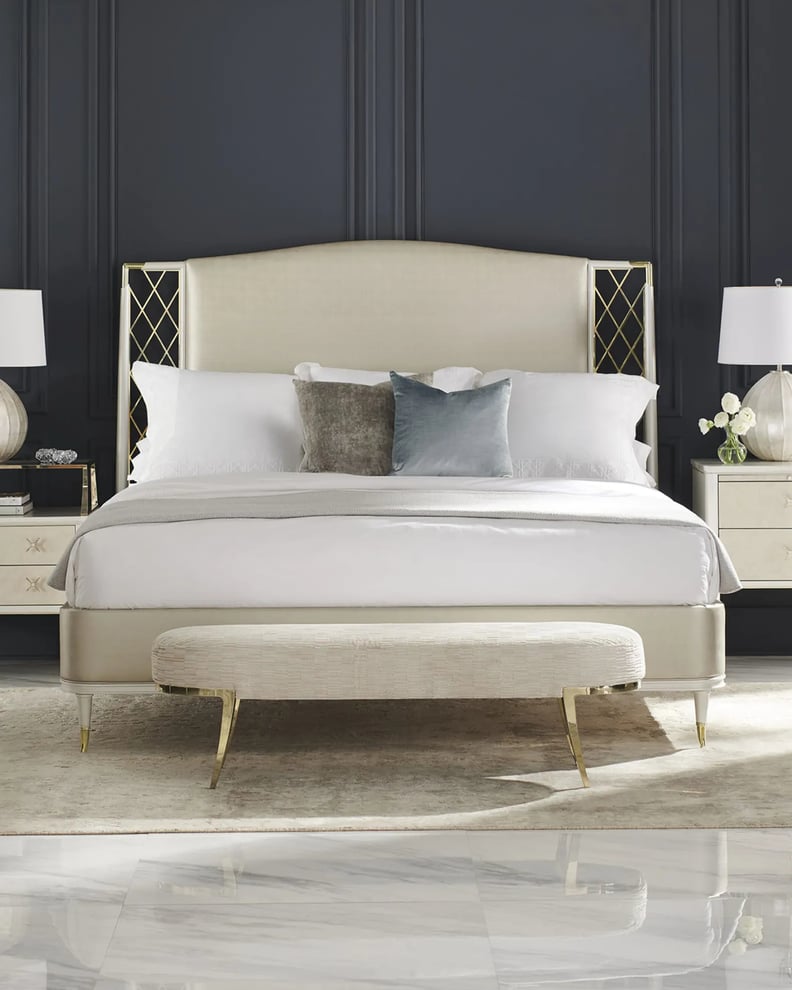 Caracole Star of the Night
Made by hand, the Caracole Star of the Night Bed ($3,395, originally $4,850) features a metal trellis and gleaming silver vinyl. The coordinating nightstands and dresser have complementary finishes to tie the room together while maintaining their own sense of design.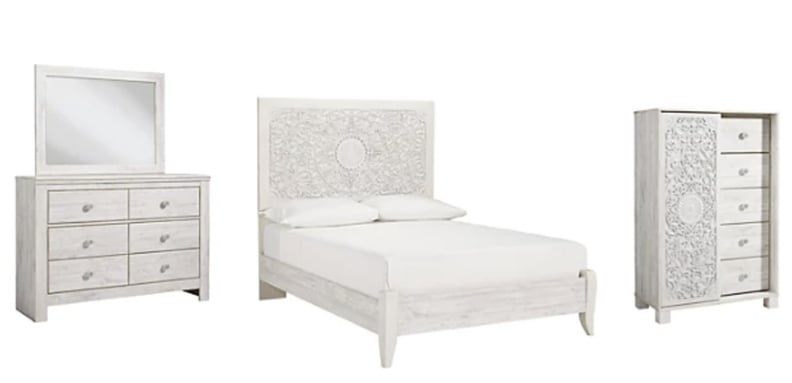 Paxberry Bed, Dresser, and Chest
Technically, this whitewashed Paxberry Bed, Dresser, and Chest ($1,630) set is designed for kids, but it would look just as pretty in an adult's room. The carved headboard has a nice boho vibe, and the chest of drawers has a neat sliding door that reveals shelving.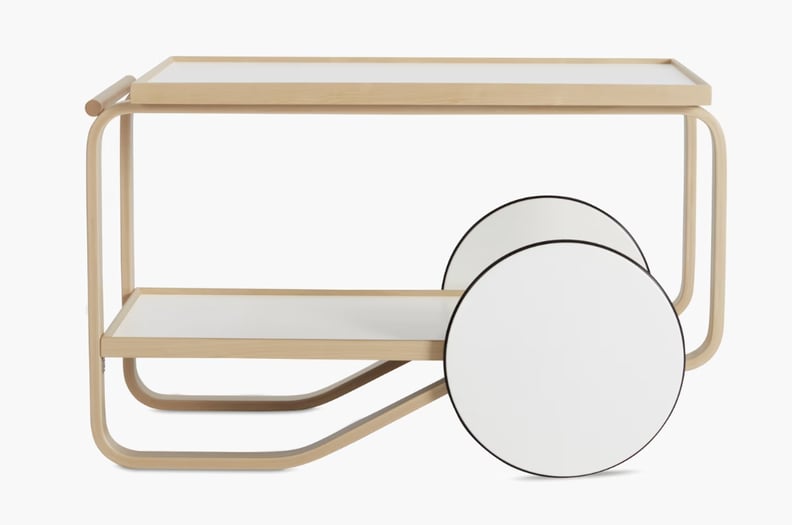 Alvar Aalto Tea Trolley
Though the Alvar Aalto Tea Trolley ($3,719, originally $4,375) was designed in 1936, it feels completely contemporary. This dream item coordinates with Aalto's collection of birch stools and tables, all of which have that timeless, understated Scandi style.

Zardoni Living Room Set
With tufted cushions and gray upholstery, the sofa and loveseat from this Zardoni Living Room Set ($1,840) are as mid-mod as it gets. Angled peg legs on the side tables and coffee table carry that vibe through the whole five-piece set.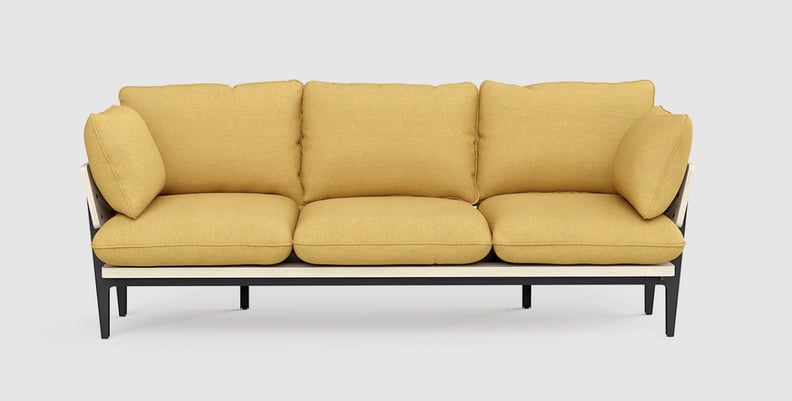 Floyd Living Room Set
Yes, you can pick up this Floyd Sofa ($2,475) on its own. But if you bundle it with the coffee and side tables, you save more than $300 on the set. The cool thing is that you can specify the fabric and wood tone, making it a trio customized exactly to your wishes.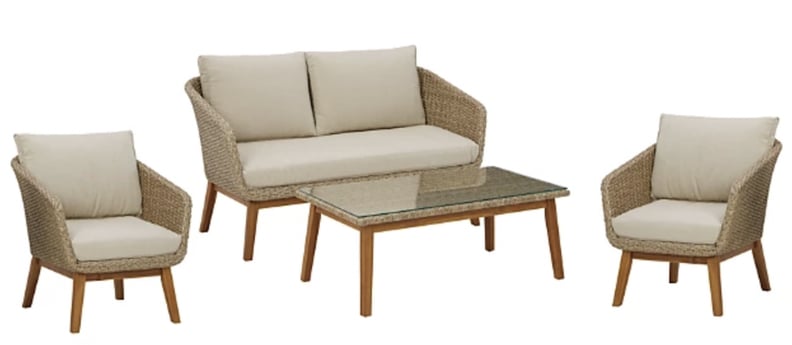 Crystal Cave Outdoor Set
If your outdoor seating situation is cobbled together with random chairs, consider upgrading to this all-in-one Crystal Cave Outdoor Set ($1,360). The matching pieces can make a patio or deck become a cohesive extension of your home rather than an afterthought, and there's still plenty of outdoor time to enjoy before the weather changes.