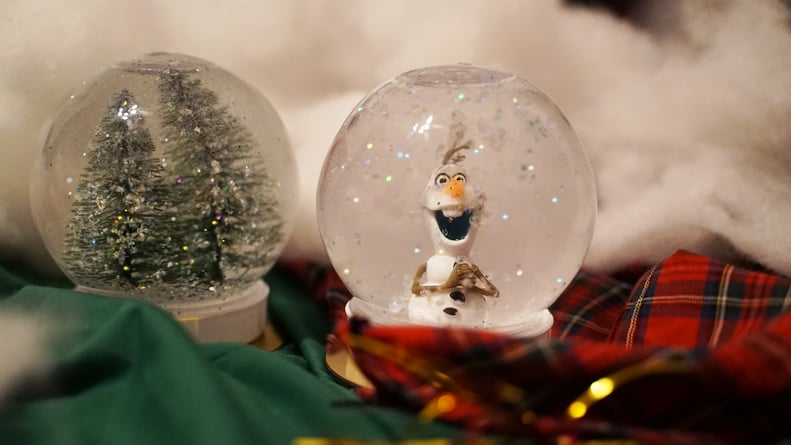 POPSUGAR Photography | Kalea Martin
Every editorial product is independently selected by our editors. If you buy something through our links, we may earn commission.
If you love celebrating the holiday season, you know that snow globes are as festive as it gets. There's just something so magical about holding a miniature winter wonderland in the palm of your hand. And no matter how old you get, it's always so much fun to watch all the snowflakes fall every time you give your snow globe a shake.
Of course, there are tons of different snow globes available at basically any store, but you can also just as easily make your own, one that is entirely customizable and will last for holidays to come. Whether you're looking for a fun winter crafting project to relax with, you want to make a gift for your significant other that perfectly encapsulates your affection for them, or you just want a snow globe that's a little more meaningful than a store-bought one, this tutorial is the perfect place to start. Keep reading, and follow the steps to complete this one-of-a-kind craft.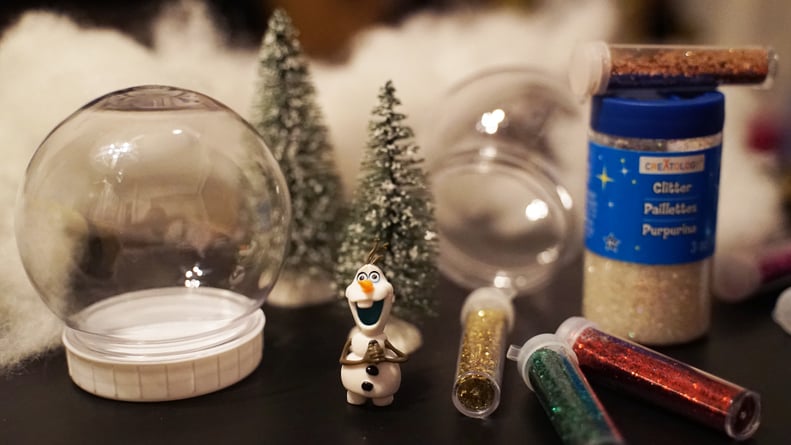 Gather Your Supplies
For this DIY, you'll need a glass snow globe, an assortment of glitter, a hot-glue gun, and any decorative miniatures of your choosing. You'll be able to find plenty of figurines in the Christmas section at your local craft store. To make the liquid inside the snow globe, you'll need glycerin and some water — ideally distilled water, so the water doesn't turn yellow over time.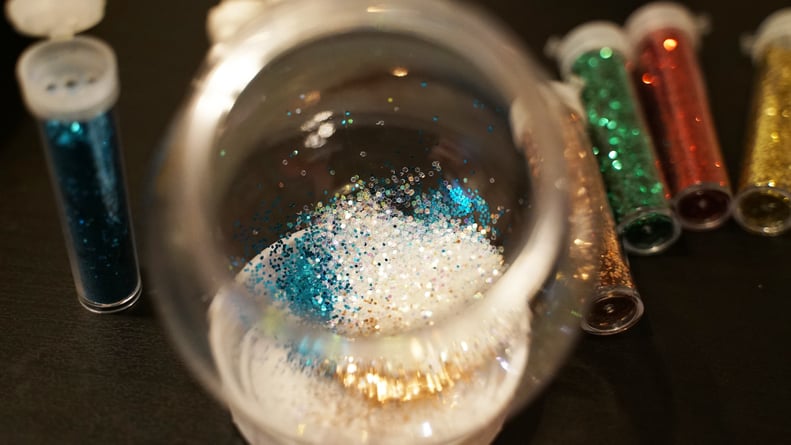 Fill Your Globe With Glitter
Unscrew your snow globe and add about a teaspoon of glitter. Feel free to combine different types and colors, whether it be red and green chunky glitter or iridescent star-shaped glitter. Just make sure you don't add too much of it or else you might not be able to see the figurines on the inside.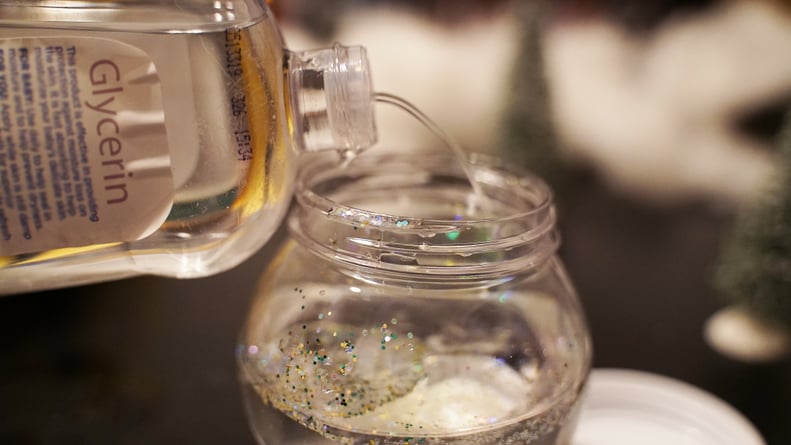 Add the Liquid
Fill the snow globe with two parts water and one part glycerin. Glycerin is what allows the glitter to disperse properly, so this step is crucial. If you are unable to find glycerin, you can also substitute baby oil. However, keep in mind it'll be slightly cloudier and the glitter will be prone to clinging.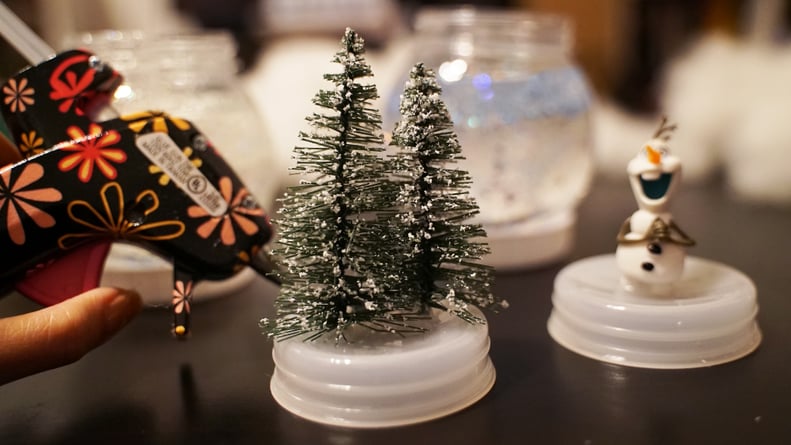 Set the Scene
Glue your miniatures and any decorative elements you want to add, and arrange them on the detachable platform. When you like the way they look, hot-glue them onto the platform. Before you stick the platform into the snow globe, let the glue harden completely. Remember, you'll be shaking the snow globe, and you don't want your figurines to come unstuck.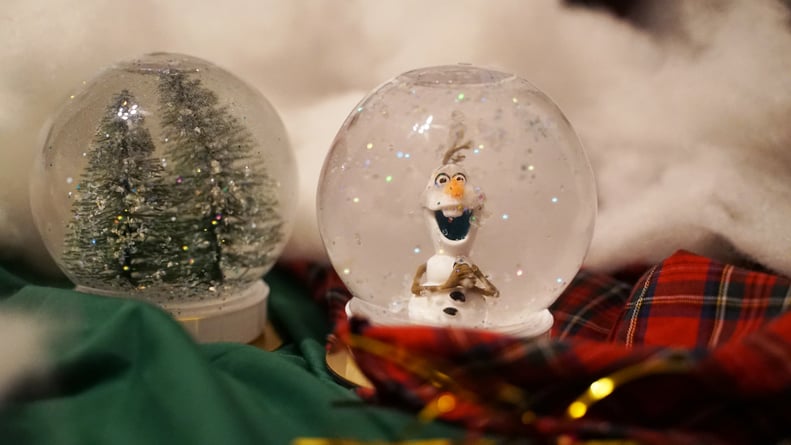 Let It Snow!
Screw on the cover, make sure it's tight, and give your homemade snow globe a good shake. Enjoy as you watch the glittery snow fall in your very own custom design.