Paid Content For
Bed Bath & Beyond
Editors' Picks: The Splurge Items That Make Our Lives 10 Times Better
Paid Content For
Bed Bath & Beyond
As POPSUGAR editors, we independently select and write about stuff we love and think you'll like too. If you buy a product we have recommended, we may receive affiliate commission, which in turn supports our work.
Sure, there are times to be thrifty, count every penny, and save up for a rainy day. But sometimes, it makes sense to splurge on an item that truly makes your life easier. Look at it like this: if something saves you time, is built to last, and simplifies your everyday life, isn't that a worthwhile investment?
If you ask our editors, the answer is definitely yes. Ahead, they're sharing the splurge-worthy items they swear by, all of which are available at Bed Bath & Beyond. From a chef's knife that will last for decades to a cat tree that Fluffy can't destroy, these items have made our editors' lives so much easier. May they do the same for you, too.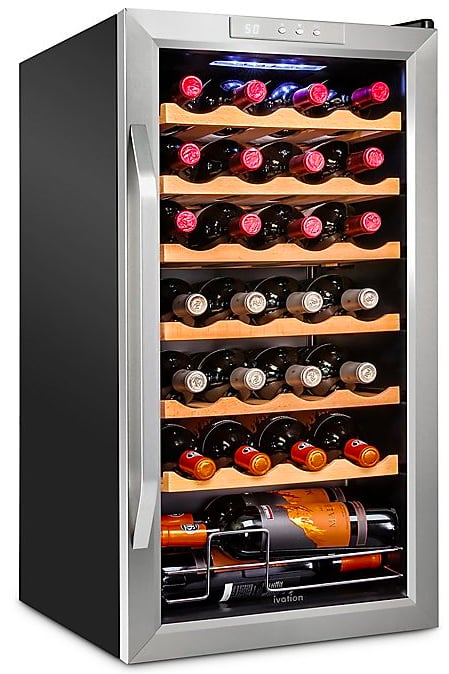 Ivation 28-Bottle Wine Cooler
"Drinking wine at home for me used to mean consuming the vino either at room temp or ice cold, or desperately trying to figure out how long to pop a bottle in the refrigerator to perfectly chill it (and watering it down with ice cubes when I forgot). Wine should not be that stressful. Since getting a wine cooler ($390), whatever I choose to drink is already chilled to the ideal temperature when the mood strikes, and I don't have to stress that the nice bottle of champagne I was gifted will spoil by just sitting on the shelf all summer. And with capacities of 12 to 34 bottles, a dedicated wine fridge also encourages you to stock up when you hit your local wine shop — so with that as a welcome bonus, you're less likely to find yourself running out." — Andrea Morabito, editorial director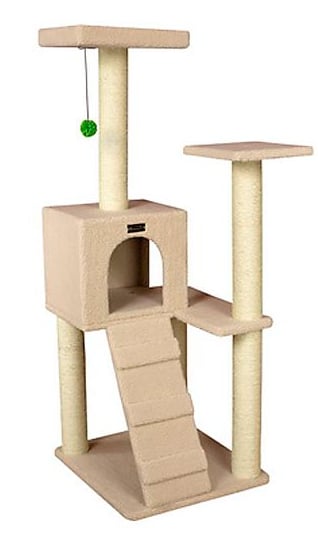 Armarkat Tower
"I have two wacky, high-energy cats and love creating dedicated spaces for them to play together. We've had this Armarkat tower ($201, originally $261) for nearly five years, and it's held up so well to wear and tear. The sisal posts are perfect for climbing and scratching (which keeps them from clawing my furniture), the fabric is easy to vacuum, and I love that there are multiple perches so they can share — or compete for the top alpha spot." — Joanna Douglas, executive director

Miyabi Evolution 8-Inch Knife
"Something I hate: dull kitchen knives that force you to literally hack your way through your meal prep. A few years back, I decided that was not the life for me and invested in a quality chef's knife — the Japanese- and German-engineered Miyabi Evolution ($160). And it's been life changing. There's nothing more satisfying than a really, really sharp knife that cuts through anything and everything like soft butter. Skin-on salmon fillet? Smooth. Uncooked kabocha squash? Glides through in one pass. It's even made chopping onions more fun." — Aviel Kanter, editorial director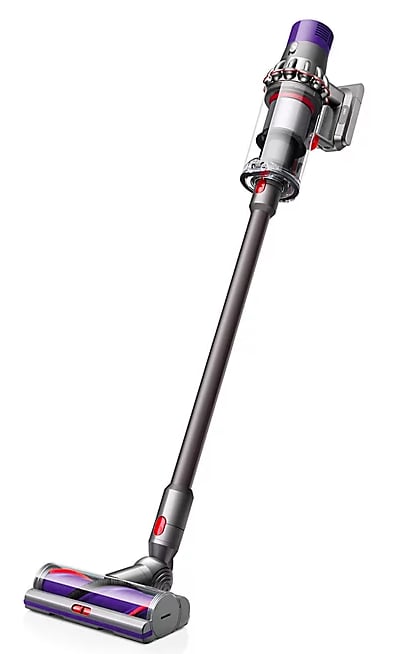 Dyson Cyclone V10 Animal Cordless Stick Vacuum
"I resisted purchasing the Dyson Cyclone V10 Animal Cordless Stick Vacuum ($550) for years. When my kids were toddlers and dropping crumbs all over the place, I purchased an inexpensive handheld, cordless vacuum that I had to replace every year when it would lose its charge after a few minutes or just stop sucking up the messes. When we welcomed our chocolate lab into our family last year, everyone warned me that I would be drowning in freshly shed hair every day, so I knew I needed to step up our vacuum game. I finally caved and bought the Dyson. It has been nothing short of life changing. It hangs and charges in our storage closet where I can quickly grab it and do a quick once-over of the floor every day or so. I can vacuum the entire apartment on a single charge, and it picks up every little hair — and it hasn't lost an ounce of its suction in the year that we've owned it. It is truly my best pandemic purchase, and I've never looked back." — Rebecca Gruber, SVP, branded content
"I never thought I'd be the type of person to wax poetic over a vacuum, but upgrading to a cordless Dyson genuinely changed my life — or at least my relationship to household chores. It's incredibly lightweight, but the suction is so powerful that I can vacuum my entire apartment in about 10 minutes. I'll never go back to a corded vacuum again!" —Annalise Mantz Lowenstein, editor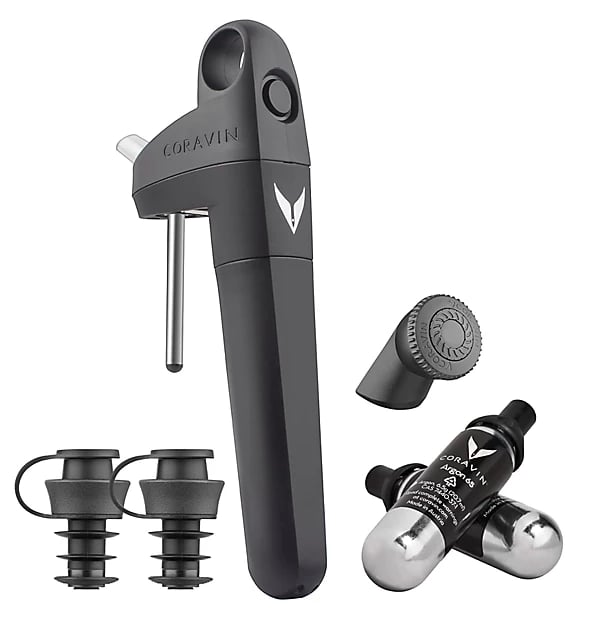 Coravin Pivot + Wine Preservation System
"I'm not a big wine drinker, but I love to enjoy a glass every now and then (read: once a week). The problem was that I would never be able to finish a bottle in one sitting, and by the time I remembered I had an open bottle to finish, the wine would be spoiled. Enter the Coravin Pivot + Wine Preservation System ($130). It's pricey for a wine accessory, but it truly does work to preserve your opened bottle of wine, so your wine stays fresh and you can enjoy it up to two (!) weeks later. These days, not only can I extend the life of my bottles, but I can also enjoy my more expensive stash without fear of it going bad once opened." —Stephanie Nguyen, editor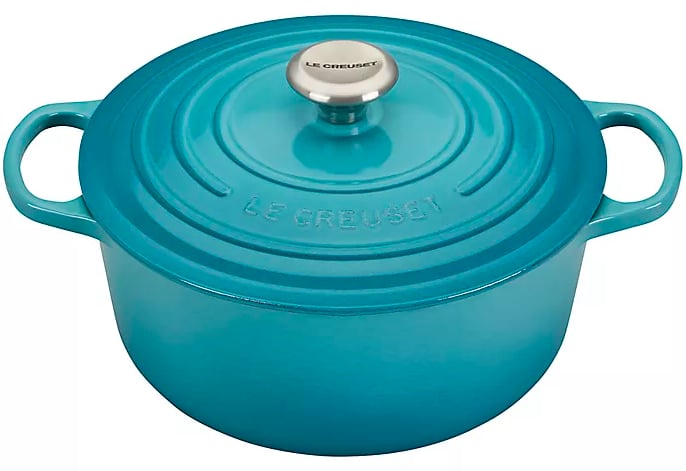 Le Creuset Dutch Oven
"I can cook anything in my Le Creuset Dutch Oven ($400). A roast chicken? You got it. A stew? No problem. A layered lasagna? It works for that, too. It's pricey, but the cost-per-use breakdown is pretty fantastic, and it can replace a bunch of other pots and pans. Bonus: it looks fancy and comes in a range of gorgeous colors to go with any kitchen." — Dawn Davis, executive editorial director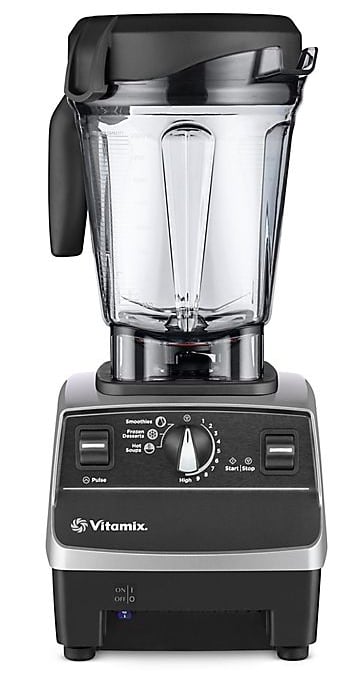 Vitamix 6500 Blender
"The first TikTok account I ever followed was a smoothie profile run by two sisters. Naturally, their feed consisted of an endless stream of videos documenting their smoothie recipes. Normally, this wouldn't influence me, but the finished product — which was, more often than not, a thick smoothie bowl — made me eager to find out what kind of blender they used. After some digging, I found it: the Vitamix 6500 Blender ($580). On a really good, very lucky day, you can catch this blender on sale, but even without the discount, it's worth saving up for. I always struggled to enjoy the smoothies I made; they would turn out too chunky or too watery, and I never found myself craving all of that frozen fruit in my freezer. But the Vitamix turns a combination of ingredients that don't sound all that appetizing together into something you actually want to eat." — Samantha Sasso, editor